21 Questions to Ask a Girl you Like – Queries Galore
Peruse some neat questions you can use online or via text to engage a crush. There are several messaging options for a lad who fancies a girl and needs a nudge in the right direction. While you may have a few tips and tricks up your sleeve, spicy questions will have her squirming in her seat, seeking answers, or smiling from ear to ear.
Met a girl and would love to make that lasting first impression? It is important to text appropriately or lose a chance at love. Open questions demand more than basic responses, and they are the best approach to hitting on a woman. They leave little room for misinterpretation and fall under the safe category of pick-up lines.
Best Open-Ended Questions to Ask a Girl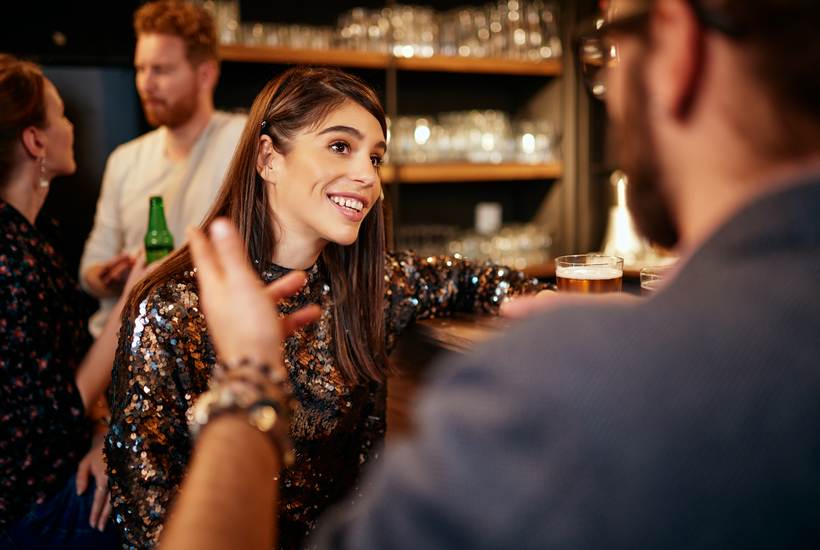 These types of questions require in-depth or somewhat comprehensive responses. The one on the receiving end of the questions needs to elaborate their responses, making for more fun engagements.
Tell me about your family
The more she speaks about family, the better. A family-oriented lady will make the perfect wife, and more importantly, a wonderful mother. The alternative is a lady with little to speak about regarding family, which may be a red flag and worth proceeding with caution on your part.
How do you perceive the future?
She may be lost for words due to the open-ended nature of this question. If she is smart, she will begin with her future as she has it planned out. Later, she will engage you in intellectually discussing what the future holds, e.g., Vis a Vis global warming.
Inquire about her hobbies.
She may list her favorite activities. Expound them for healthy conversations. Remember, it is all about engaging her and maintaining interest as long as possible. Keeping in mind you are still in the baby stages of the relationship, avoid overly sexual questions.
Career goals
A question with substance, she will happily share her passions and what she hopes to achieve in the future. If she is smitten, she will hint at a future with you as a hubby and father to her kids. However, if she rants only about her goals, these are red flags.
Best childhood memories
Simple, effective, and not clichéd. Any time you inquire about a person's childhood, they have the opportunity to shed light on their upbringing. It effectively draws out much-needed information regarding backgrounds, family, schooling, culture, and of course, family values.
Ask these questions without breaking a sweat because of nervousness. If you are dating, however, check out several cute questions to ask your girlfriend.
Funny Cute Questions to Ask your Girlfriend
On everything humorous and long-forgotten, the best questions revolve around childhood memories.
Most hilarious childhood prank/mishap
Inquire about your girlfriend's childhood, encouraging her to mention the most embarrassing moments she had as a pre-teen and teenager. This question always results in an emotional response – either euphoric recalls of times past or sad reminiscence of a troubled childhood.
Does she enjoy cuddling?
The answer can shock you as not all females enjoy cuddling. Surprise to everyone when they realize the alpha male enjoys cuddling more than his partner. The next sleepover may have a touch of awkwardness.
A secret she's kept from you
Gazing at her, inquire if there is a naughty secret she is keeping from you. She may confide in you, and it can get steamy if she is in proximity. If inquiring over the phone, responses may take longer to arrive.
Deep Flirty Questions to Ask a Girl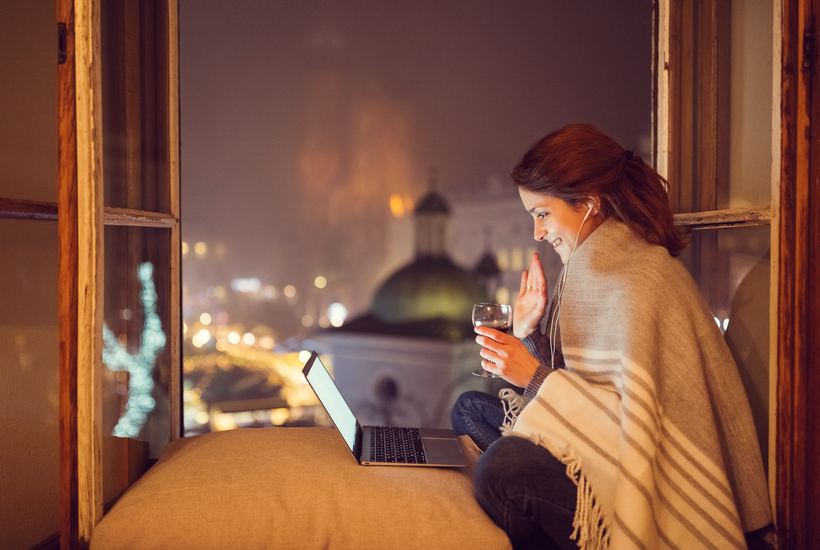 Find out if she enjoys intimate chatting. If she's into intimate chatting, proceed with the following deep flirty questions. If she emphasizes she prefers family-friendly chats, try good dating questions to ask a woman.
How about we get out of here?
Regardless of your whereabouts at the time, mention a getaway. Mention heading out for some sin in the city or cozying up at your place (don't mention cuddling). You will be amazed by the responses you receive.
Did you know you excite me?
Oblivious that she stimulates your mind and body, this question may seem age-old and somewhat clichéd for some couples, but it stands the test of time. Women love to know they stimulate a man's mind and body. The physical bit is more important, though few ladies care to admit it.
Guess what I'm pondering right now?
She assumes you have naughty thoughts. Surprise her, stating you are indeed thinking of what she mentioned previously. It may be family-oriented, career, or personal dreams. She might get teary-eyed afterward.
We assume you have established rapport at this point as you seek to build a stronger connection with one another. Here are few pointers for healthy conversations with a femme you like.
Good Conversation with a Girl You Like
It is important to have decent conversations with a girl you like to ignite the spark and keep it burning for a long-term relationship. Flirting sporadically is welcomed, but excessive teasing, especially of a sexual nature, can be tiresome and annoying. Here are a few tips on decent conversations you can have with a girl you like.
Discuss matters about social aspects of life. Issues may include friends, family, job-related challenges, or career goals. It is best to avoid religion and denominations at the onset.
Carry conversations on your future. She may be a career woman, and you a family-oriented guy, or vice versa. Opposites attract, and in conversation, debates will be heated but productive. These are good conversations with a girl you like.
Health matters are a plus. Take time to discuss healthy living and plan for workouts together if possible. You are likely crushing on each other, and these meets will lead to that sought-after date soonest.
Having practiced good conversations with a girl you like, take it a notch further with 21 questions you can comfortably ask a girl.
Great 21 Questions to Ask a Girl – Ready or Not
Inquire what she would do, or say, in the following situations.
Swapped gender and is a boy for a day.
In her best friends' shoes, she asked how she feels about her "friend'.
Given a Television show, what would be the theme?
Is she able to converse with animals?
Given a chance at dwelling any place on the planet.
A chance at fulfilling innermost fantasies.
On personal life issues, past, present, and future, ask if she could shed light on the following:
People (person) who always makes her laugh.
Insight on what makes her tick and how you can know more about her.
Does she embrace the notion of love at first sight?
Preference on body type? Dad-bods or six-pack?
Craziest punishment received during childhood.
Most pertinent advice during the pre-teen and/ teenage years.
Her idea of a perfect date.
One thing she holds most valuable.
Her character as a kid – bully, nerd, a loner?
Her most exhilarating fantasy?
Special talents?
The worst date she ever had.
Self-achievement she is profoundly proud of.
The agenda if she has a day left to live.
Could she describe her greatest asset?
List of Questions to Ask your Girlfriend – Sensitive Much
As a boyfriend, you prefer a girl with a great sense of humor. Of equal importance is dating a girl you can have uncensored conversations with. On that note, let's explore some cute questions for a new girlfriend.
Have you ever sought revenge on someone?
This may result in hilarious admissions of petty revenge at some stage in her life, but the essence is to delve into her personality. If she is candid, you may end up weak in the knees when you realize she is a sociopath.
What is the weirdest thing that has happened to you lately?
This type of conversation starters always leads to laughter. The event she describes will either be corny or interesting enough to transition to healthy conversations. She is a new girlfriend. Thus you are breaking the ice and creating long-term bonds.
What are your pet peeves?
We all experience people, places, and things that frustrate us daily. Pet peeves are worth knowing for several reasons, especially as a boyfriend. If your girl shares these with you, it is in your best interest to take notes. With time, she will encounter some of these annoyances, and you will be available to diffuse the situation.
Damsel in distress, or the heroine
Depending on your ladies' choice or what fate has brought into your life, her personality will swing one of two ways. She might be the girly type, seeking a knight in shining armor to sweep her off her feet. Alternatively, she could be a dominant type, one to help you out of a sticky situation. Ask her which character she relates to, and enjoy having her in your life either way.
What is your favorite activity when alone?
She may not share everything about her personal life, but knowing what your new girlfriend likes to engage in when alone can be interesting. Calling her during her alone time, she expects you to remember what she loves about being alone. Pay attention to what she revealed as her favorite pastime to maintain a healthy relationship.
What was the best part of growing up?
If she fits into the wife-material category, she will most likely bring up family moments. These may include family dinners, birthdays with cousins and other relatives, or quality time with immediate family. She may remember the best parts as being time spent with friends. She will have provided you with insight on a childhood well-lived and some inkling of what she holds dear; family or friends.
As love blossoms, you may feel pressured to ask a few tough questions concerning your union. The tougher the questions, the more likely you are in love and need answers regarding the future. Explore a few romantic questions to ask your girlfriend.
Questions to Ask Your Girlfriend if She Loves You
What is stopping us from getting married tomorrow?
When can we begin having babies? We have a long way to go.
You have found love, what are your plans?
How does your family feel about us getting married?
May I meet your folks next time you visit them?
Have you stuck around in a relationship and you were not in love?
How have you been doing lately?
Anything left pending for a long time that I can help with?
How are your family and friends doing? (Mention close friends by name if possible).
Care to share the greatest challenge in your life?
Creating conversation starters that breed healthy relationships going forward is important. Finding a new girlfriend is the easy part. Grab her attention with decent flirty questions, tease her as you transition into a relationship, and maintain healthy, productive conversations aimed at personal development. When a couple builds bonds through open-ended conversations, the relationship lasts long-term.
Conclusion
Interesting 21 questions to ask a girl, tweak them to fit particular personalities and circumstances. The lady's personality notwithstanding, knowing her pet peeves or traits beforehand helps you prepare good conversation topics. Spontaneity is key to creating unique bonds. Excessive note-taking and practice before meeting make a lady feel like a project. Be natural, and having good conversations with a girl you like with be a breeze.
Check out related articles: