Taking the Best Pictures for Profile To Attract Dates
When it comes to online dating, your picture is worth a thousand words. Your profile photos show others what activities you like and your personality. As such, your main profile pictures should be clear and flattering. With that in mind, let's look at some tips that will help you take the best pictures for your profile.
Tips for Taking Pretty Profile Pictures
Everyone wants to work with someone they feel they can trust. Therefore, it is crucial to have a profile picture that shows you are trustworthy and approachable. This article will take you through a step-by-step guide to help you have a cool profile picture that will give potential dates a sneak view of your real character.
Use a Quality Camera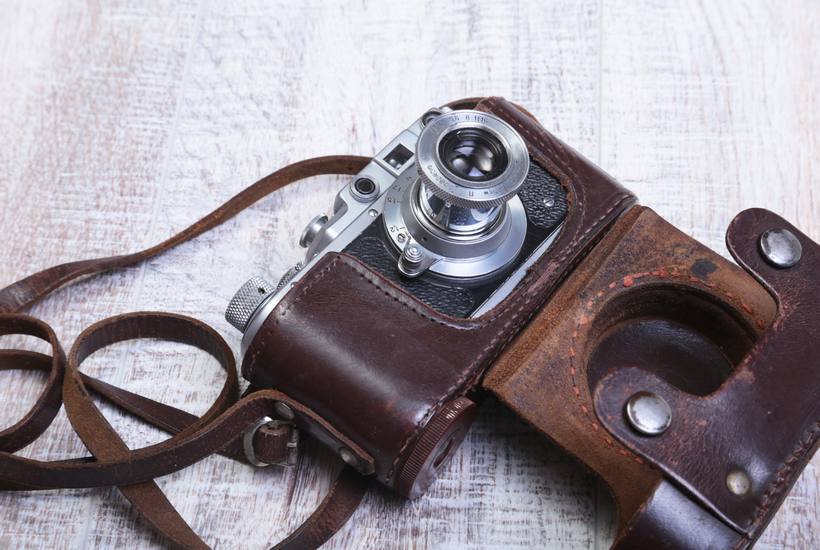 Using a quality camera will give your profile picture a professional look. It will help you capture a quality picture that will be easy to edit. You can use a tripod when taking your image. In turn, this will allow you to take your picture from different angles. A tripod will also ensure you have a clear picture that is not blurry. A quality camera will help you capture high-resolution pictures, which attract more potential dates.
Have Your Profile Pictures Show Your Personality
Personality is one of the important things in an awesome profile pic. A goofy expression could show that you are fin-loving. But do not go overboard. You can stick to a photo that is fairly straightforward to ensure that you don't put off potential matches. Show who you're and your interests.
Consider Lighting
Fuzzy pictures won't get you anywhere. Make your profile pictures clear. Your potential partners don't want to see you in a blurry blob and on a blurry background. Having the best lighting is also significant for pretty profile pictures. This will help you to highlight your best features. Here are some tips for ensuring that you have an attractive profile pic with the best lighting.
Take your pictures in a shady area, away from direct sunlight; this will give you a great light.
If you are taking your picture indoors, you need to avoid bright overhead lights.
You should use natural lighting when you are taking your profile pictures. That means you will not have to use flash to enhance or compensate for the natural light.
Flashes can make your picture look non-professional and also make you look a bit older.
The best time to take cool images for profiles is in the morning or evening when the sunlight is not harsh. This will give your picture a natural glow that will enhance your best facial features.
Always remember to avoid facing the sunlight directly, as this will make you squint. When you take a picture under bright light, this can make your face look tired and enhance tiny features that are less flattering on your face.
Relax and Be Comfortable
When you want to take a photo that will best describe you, you need to relax and look natural. You should find a place where you feel most comfortable, like your garden, a place where your photo will look natural.
Ask for Help
You are not the best judge of your pictures. Sometimes, other people can be more adept at choosing pretty profile pictures that show your personality. You can poll your friends to help you pick a good profile photo.
Have Uncluttered Background
The background contributes to the overall impression of a profile picture. For instance, if you want to look smart, go for a picture in which you are playing chess in the park or standing in front of a bookshelf. Alternatively, you could choose clean and uncluttered cool profile picture backgrounds. You can have a wall as your background but ensure that it is not overly bright or simply have your picture outdoors. Remember that you are the sole focus of the picture, so make sure that your background doesn't take the focus away from you!
Have colors that compliment you as you take a picture. Avoid having too many colors, as this may make the picture look cluttered. Concentrate on enhancing your best feature; if red goes well with your skin tone, then go ahead and put on a red dress if you are a woman. For men, try to have a bright color but one that will not clash with your skin tone.
It is essential to have a background that will say something about you; for example, if you love leading a quiet life, you can take your picture while you are enjoying an evening walk along the beach. Keep in mind that including your personality in your picture will leave a long-lasting impression in the mind of your potential dates, as they will remember how unique you stood from the rest of the people.
Make Eye Contact
Eye contact is vital to connectivity as it helps create a connection with your profile viewers, and it can establish a sense of trust. When you take your picture, remember that connectivity is crucial. As such, when taking a profile picture, you should look directly at the camera. Facing the camera shows your level of confidence and gives your image good composition. Your eyes will show your personality.
Profile pictures that don't have direct eye contact promote a feeling of insecurity and can make viewers think that you are not trustworthy. Your picture should also reveal only the top of your shoulders and your head. This will give the viewer a chance to concentrate on your eyes and not on the background.
Get a Professional Photographer
If you don't have a camera that can produce high-quality images, it's advisable to hire a professional photographer. Doing this will ensure that you do not take blurry pictures or photos that are out of focus. With the aid of a professional photographer, you will take a profile picture in a pose that will show your best features. Note that you will take time with a professional photographer before they can get that one perfect picture, so you should exercise some patience.
If you take the picture yourself without involving a photographer, make sure you have a tripod and that you chose the highest resolution to achieve a perfect shot. Try to take photos from different angles and in different poses to have a variety to choose from.
Make Sure You Look Professional
When taking a good profile picture, wear professional clothing that portrays you in a better light. Even if you intend to upload the picture on an online dating platform, wearing revealing clothing may send out a wrong message and put some people off. You need to let the people who view your profile know what kind of a person you are. Keep in mind that the first thing that your potential dates will see is your profile picture.
Have your face free of obstructions like sunglasses and hats. Make sure viewers can see your entire face. Let people see you as you are and know that what they see is what they get. Your profile should not include other people in it; let the focus be on you.
Photo Setting
When taking a profile picture, ensure that you frame your face and have a simple background. Avoid taking a picture that reveals a lot of your body or those that are in a clustered background. Remember that a profile picture should capture your face and the top of your shoulders.
Stay Up-To-Date
Make sure you have an up-to-date profile photo. You do not want to go on a date looking 25 years older than what your profile pictures show. Using older pictures can give your viewers judgment about the honesty of your profile. Instead, you need to use recent, up-to-date pictures that are not older than five years. This will show that you are proud of who you are now.
Have the Right Expression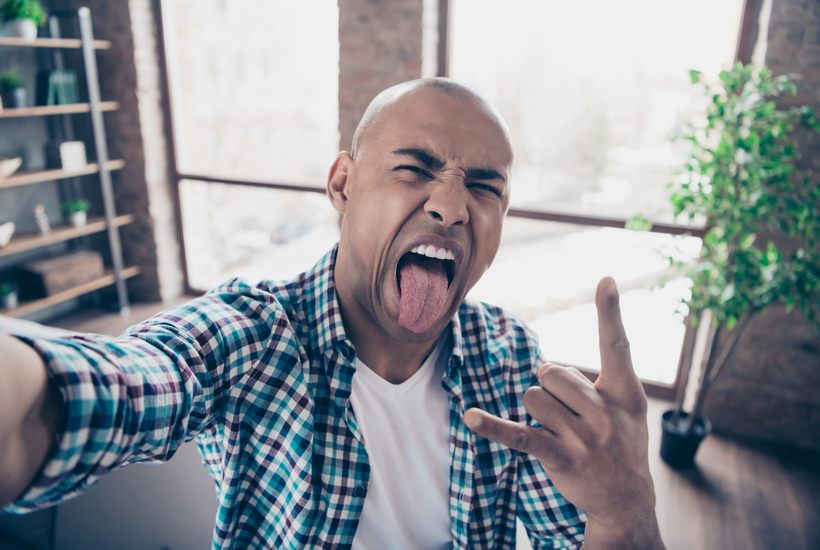 When taking a profile picture, you will need to choose your expression carefully to convey your message. If your photo is meant for job hunting, you will need to portray yourself as confident and trustworthy to your potential employer. Here, you may take a shot while looking serious.
However, if your profile is for an online dating platform, you have to look approachable. In such a case, a smiling picture will do you a lot of good. Choosing a photo where you look happy is important. No one wants to date a grump. Looking like a grump in your profile picture may turn potential partners away. You need to show a full and genuine smile because happiness is attractive to many people.
Smiling is also known as the universal language that overcomes even language barriers. Your smiling face will not only show a confident person but speak to your audience in a way that they will understand. Therefore, give your best smile while you take your profile picture.
Make Use of Contrasting Colors
Make use of contrasting colors on your profile picture so that it can be eye-catching. For instance, if you are uploading your profile picture to a site with a blue background, then using an orange color will make your profile picture stand out.
Use the Side That Favors You
Every person has a side that favors them. You need to find out which side favors you and use that picture for your profile. You can tilt your face at a certain angle, enabling you to capture the perfect profile picture. Take your shot when your face is at an angle instead of facing the camera directly to achieve your profile picture's best combination.
Choose an Interesting Pose
Sometimes you don't need to be serious when taking your profile picture. Consider choosing a pose that will make your photo unique and stand out among other profile pictures out there. Take a pose that feels comfortable to you. A relaxed posture will always look great in the picture and will attract people to your profile.
Use a Single Profile Picture Across Your Social Networks
When uploading your profile picture across several social networks, it is essential to use one profile picture to make it easier for people to identify you if you share the same name with other people. This will make someone connect with you once they come across your profile picture on different platforms. They will feel like they know you since they had come across your picture somewhere else.
Crop Your Picture Properly
Once you have taken your picture, make sure you crop it correctly. When you are cropping it, capture your background while ensuring that your face takes about 60% of the total space. Place it properly, making sure that it's not too close to the lens but adequately proportioned.
Edit to Your Satisfaction
Once you are satisfied with your picture, edit the photo you choose to use for your profile. There are several editing tools online that you can apply when editing your picture. With these online editing tools, you can fine-tune your image, work on the brightness and ensure the photo meets your standards before using it on your profile.
Your profile pictures should be eye-catching and stand out if you want to attract potential dates. Boring photos will put off people because they send the wrong message to your viewers. Potential matches often look at your profile pictures to determine if you are the person that they are looking for.
For this reason, you should add pretty profile pictures if you want to attract attention and strike up a conversation. Lastly, before you choose what picture you want to add to your profile, know the exact impression you want to give.
Check out related articles: