How to Choose the Best Date Night Movies On Netflix?
For a classic date night, watching a Netflix flick is still a fantastic choice. Your date night together should be fun, engaging, and relaxing. And when it's time to decide about the film you can watch - it shouldn't have to be a headache. Sorting through all the choices, movies, and ratings can feel like a huge challenge. What kind of movie do you like to see? Some genres are more popular than others. Right now, romantic films, comic book superhero films, and thrillers are all trending strongly. Where can you find the information? Deciding on which one to see requires that you have some specific knowledge available or on hand. For example, which movies are still out in theaters? Which ones are the highest-grossing films? Seeking this knowledge doesn't have to be hard. Check out your friend circle and movie review sites online. The people you often hang out with will also have similar taste in films as you do. You can ask what they did on a date night or which recent Netflix films they have seen. If you get a positive suggestion from a friend, you are likely to be happily surprised when you see it.
A Guide to Deciding On the Top Date Night Movies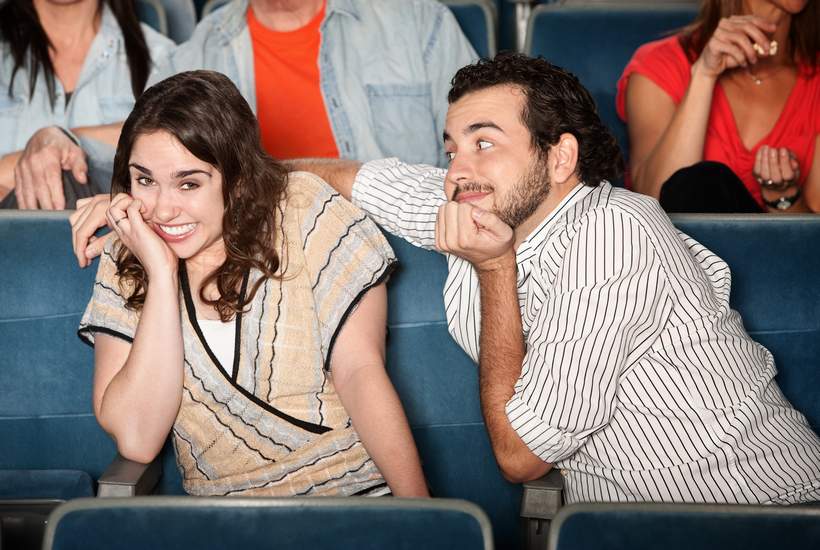 Time-tested and couple-approved dates range from getting a drink or coffee to going dancing or even enjoying a walk around the park. Perhaps one of the most loved dates night ideas, though, is watching a great flick on Netflix while you cozy up. While choosing to see a movie is simple enough, deciding on what movie to watch with your special person is a whole different thing. Here is a guide on how to choose the best date night Netflix movies on your date.
#1 – Using hints to find out what they want
You can choose a Netflix movie your date would like if you pick up on background cues during conversations. Maybe your date has told you some of their favorite writers or books, and you can deduct from that knowledge that they might love suspense and dramas. Another approach is to ask crucial questions about their personalities. Will they like traveling on adventures themselves? Are they scared of the dark? What are their views on supernatural matters and superstitions or monsters? You may want to consider what this person finds interesting and, therefore, what kinds of movies they love.
#2 – Ask about any past movies your date likes
During daily conversations, pay attention when your date talks specifically about movies. This may give you vital insight into the sort of movies they might enjoy. When thinking back to flicks you've already seen together, think about what they said were their most favorite and least favorite and strive to either pick or ignore new Netflix releases accordingly. You will often pick the best flick to see if you only listen carefully to what your date has liked in the past.
#3 – Find matching movies
If you already have a shortlist of your date's favorite movies, hop online to do some homework on related movies. You may select ones directed by the same director, those that have similar casts, similar premises, or some that are even in the same genre.
#4 – Taking a look at their DVD collection
When you have a chance to visit your date's home before you pick them up, take a peek at their shelf and see what sorts of movies they have bought. If they have already collected comic books or fantasy movies, see what new Netflix release is playing that would complement the genre. You may even secretly ask a friend or roommate of your partner if they happen to be around!
#5 – Try a movie that merges genres together
If your preferences vary from your date's, as a solution, you might be able to compromise by choosing a movie that effectively combines both genres together. For example, if you love horror and your date enjoys comedy, a dark comedy might do the trick. Rom-com VS. action? There are movies full of action that effectively combine romance with comedy. There is enough for everybody when you negotiate in this way.
#6 – Select a sequel or prequel
A decent sequel or prequel is a perfect way to watch a new movie you know your date would enjoy. Prequels are becoming more common, as they allow for more storylines to be infused into the canon of the original films without actually having to alter the ending.
#7 – Try watching something beyond your preferences
If you and your date are feeling up to it, consider arbitrarily picking a movie or deliberately selecting the movie you both think you might not be interested in. This is a good way to infuse a little bit of adventure into your choice. Who knows, you might end up watching your new favorite flick?
#8 – Using online reviews and ratings
Many websites online will give you fast summaries, cast member lists, and the latest Netflix movies' reviews. If you still do not know what sort of movie to pick, read any critic's reviews and select a highly critically praised movie. And if you are uncertain if the theme or genre suits, you know you are picking a movie that countless people - including some of the smartest movie critics - have loved.
7 Great Date Night Netflix Movies to Watch Together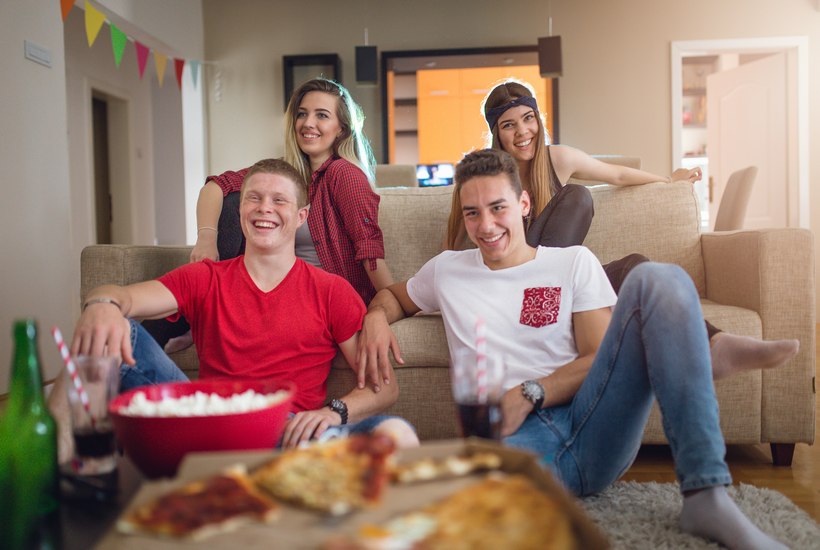 Dinner and a movie have been the traditional and favored date night routine since your parents and their parents went on dates. Today you have Netflix at your fingertips, so you can use it as a perfect way to unwind, spend quality time with your date, and take in enjoyable and unique stories told on the screen. With so many old and new movies coming out regularly on Netflix, and the often surprisingly attractive Netflix originals, it can be hard to keep up and see what you want. As if choosing which movies to pick out and actually watch wasn't enough, the decision may be so much more critical when it is for a date night.
Here we have compiled a list of the 7 best Netflix movies that you can watch on a date night:
"Always Be My Maybe"

Once it comes to romantic date entertainment options, you could never go wrong with an old-school, warm, and fuzzy romantic drama with conventional storylines. Current and popular evidence of this is the narrative of famous chef Sasha Tran and budding artist Marcus Kim. They are school friends with a short, uncomfortable relationship in the past who start to rekindle their affection for one another following an unlikely encounter fifteen years later. Among Netflix's multiple original rom-coms, Always Be My Maybe is amongst the most talked-about recent times, not only for its refreshing comedy but also for Keanu Reeves' awesome appearance as Sasha's boyfriend.

"Spider-Man: Into the Spider-Verse"

Often date night is a perfect chance to expose your loved one to a movie genre they were previously not acquainted with, like, superhero films, maybe. What's more, with most comic book masterpieces these days forcing you to see 10-15 films in preparation to keep up to date, it would be better, to begin with, one that practically does all of the detailing you would need to explain to your date, for sure.

"Her."

Other than those who follow the Hallmark Channel faithfully, many western viewers have gotten sick of the constant traditional boy meeting girl premise that seems predominant in many movies of the love genre. Director and writer Spike Jonze gave a massive deviation from the cliché in 2013 with Her, whose key narrative arc has already proven a bit too real to be accurately called comedy anymore. In the future, estranged love letter writer Theodore discovers an unlikely budding romance with Samantha, the intelligent robotic helper interface of his computer software. What feels like a satirical distortion of our growing dependence on Alexa and Siri, Spike Jonze's Academy Award-winning script creates a picture of love between a man and machine, fascinating and convincing enough to pull at your heart.

"I Am Not an Easy Man"

The secret to a stable relationship is interaction which, especially in heterosexual people, can be disrupted by gender norms that trigger a complete lack of knowledge of the opposite gender. One way to discuss this subject could be this French import by Netflix in the States that turns gender stability on its head. In I Am Not an Easy Guy, a sexist ladies man bumps his head and ends up in a strange universe where ladies wear suits and ties and possess all of the control in most areas of life. In contrast, men hold handbags, are usually very overly vulnerable, and are emotionally subservient to the desires of the feminist purpose. This romantic comedy is a well-thought-out analysis of how culture has traditionally labeled the distinctions between males and females through an imaginative prism.

"Ferris Bueller's Day Off"

John Hughes was a genius at revealing the typical US high schooler's daily challenges via a satirical, but never absurd, prism, as seen in The Breakfast Club and Sixteen Candles. Still, every now and then, he would swerve off into delightfully unrealistic adolescent wish fulfillment, like Weird Science… and this enduring masterpiece made viewers want to be like Ferris Bueller's charismatic and lovable troublemaker. High school slacker Ferris Bueller plans to miss school and play truant to explore Chicago with his girlfriend Sloane Peterson and prudish best buddy Cameron Fry in a rented Ferrari, with his paranoid principal Edward Rooney close on their heels. If you and your date are seeing this for the first or thirtieth time, the defiant playfulness of Ferris Bueller's Day Off never gets boring.

"The Invitation"

Sometimes, certain couples may choose to watch a film that makes their love scenario look particularly desirable as opposed to the bad relationship situation portrayed in that movie. Even if the failed romance at the cornerstone of Karen Kusama's The Invitation does not get you and your partner to bond closer, the fierceness of this frying pan of suspense will certainly have you hugging each other tightly. Will and his girlfriend Kira are invited by his former wife and her current husband to a social gathering to reconnect with old buddies. However, Will can never escape the impression that something is dreadfully wrong about this gathering, triggering emotions to increase, deep grudges to tear open. The audience is bound to ask, is this man insane, or is everybody at risk? The reality will surprise you.

"The Spectacular Now"

As shown on screen, teen dating always has the endearing stereotypical nerd competing for the attention of the fashionable girl who does not appear to love him back. Conversely, in The Spectacular Now, we have an unappealing social genius persuaded he is not capable of being loved by the loner girl who mostly wants him to love her back. Michael H. Weber and Scott Neustadter transform Tim Tharp's novel about high school senior Sutter, whose post-breakup drunken spree brings him to an uncomfortable introduction to Aimee, inspiring a relationship that starts to test Sutter's naive ideology to only exist at the moment without ever planning for the future. Heart-breakingly sweet and always humorous, The Fantastic Now is a special coming-of-age story about a teenager who refuses to grow up until the fact that he has no say in the matter strikes too close for comfort.
Check out related articles: