How to Make a Romantic Night at Home for Him
Every man loves to spend a romantic night with their partner. Setting it up can be difficult and time-consuming. Worse still, if you fail to execute things correctly, your partner will not appreciate the effort you put into the situation. With that in mind, we have developed several outcomes that will help you make the most of spending the night at home.
Planning a romantic night for your boyfriend or husband is a way of showing them how much you care about their well-being and spending time together. Although you will do this with the best intentions, you may find that setting the mood and putting together all the pieces for this event is difficult.
Establishing a date like this is especially difficult if you are trying to keep it a secret and surprise your partner. Deconstructing what goes into a romantic evening is a method of recognizing individual pieces of the event. By considering each part of a romantic evening, you will learn how to set up a single evening and an overarching weekend for you and your boyfriend or significant other to enjoy.
Planning a Romantic Weekend at Home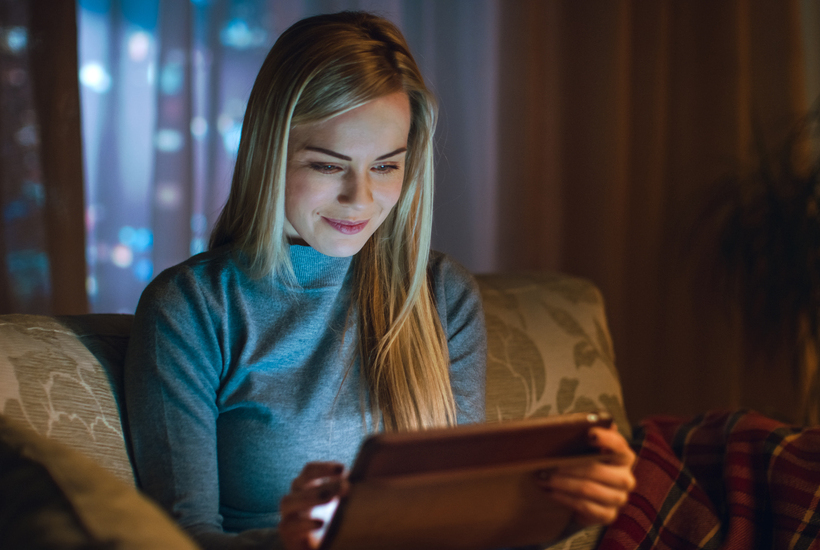 While you may want to focus on developing the perfect romantic night, a better approach is to contextualize that single evening as part of a larger weekend event. That way, you can implement more ideas and have variations for several days in a row.
Go Off the Grid
The first thing you have to do is ensure that you and your date have the time all to yourselves. That means you tell the people in your life that you are going away for the weekend. You do not want any visitors, unimportant text messages, or anyone asking you to do a favor. Tell your boyfriend that he should tell his boss and anyone else that his phone is going on silent for a few days.
Why should you plan a romantic weekend if it is going to be interrupted? Set up your romantic escapade by making sure that you're both alone.
The Fun Stuff
After you establish the fact that you are unreachable for the near future, it is time to start planning the fun events. Every couple has a different version of what is fun and what isn't, so you may substitute some of these plans for others that suit your mindset. Examine our suggestions and determine their value:
An Outdoor Dining Experience

If you have a patio, decorate it with lights, a canopy, tables, and chairs. That way, you and your date can sit out back, talk, and eat dinner. Rather than cooking, order takeout from his favorite restaurant and serve that as your meal. This will feel as though you rented an entire venue just for the occasion.

Play Board Games

Board games allow you to focus on the moment. Leave your phones off or on emergency-only calls. Play the games, get competitive, and relax. Board games are enjoyable because they lack screens and noise. If you would both prefer, spend time playing your favorite team video game. Do nothing alone on this romantic evening.

Listen to Music with Drinks

Music is frequently used as background noise in our daily lives. On this romantic night, relax and have some drinks while talking to each other and listening to music. Pay attention to every note and the lyrics, and you'll forge a connection with your partner that brings you closer.

Have an Entire Date Dedicated to Desserts

Since you have an entire weekend, you do not have to eat healthy at every meal. Instead, spend time sampling some of the tastiest desserts you can get your hands on, or make your guy's favorite desserts for him. He will appreciate the effort, and you both will enjoy the changeup.

A Spa Night

There is nothing better to help someone to let go of the stress and embrace romance like a spa night. Instead of taking him out somewhere, you're going to make the house your own private spa. Set up a massage booth, draw him a bath, light candles, and break out the lotions to make him relax. If your guy has a high-stress job, then have spa night as soon as he steps in the door for your long, private weekend.

6. Head into The Great Outdoors

While spending time cooped up in the house can be relaxing, it's important to get some fresh air. Take a hike in local woods or trails. The fresh air can be invigorating and keep your spirits up for the rest of the weekend.
Each of these events can make your weekend very special. However, you will need to go to the store before you begin. Make sure to pick up any items you need for each event, such as body oils, candles, desserts, lights, and anything else that ensures you can stay relaxed the entire weekend without worrying about running errands.
How to Plan a Romantic Night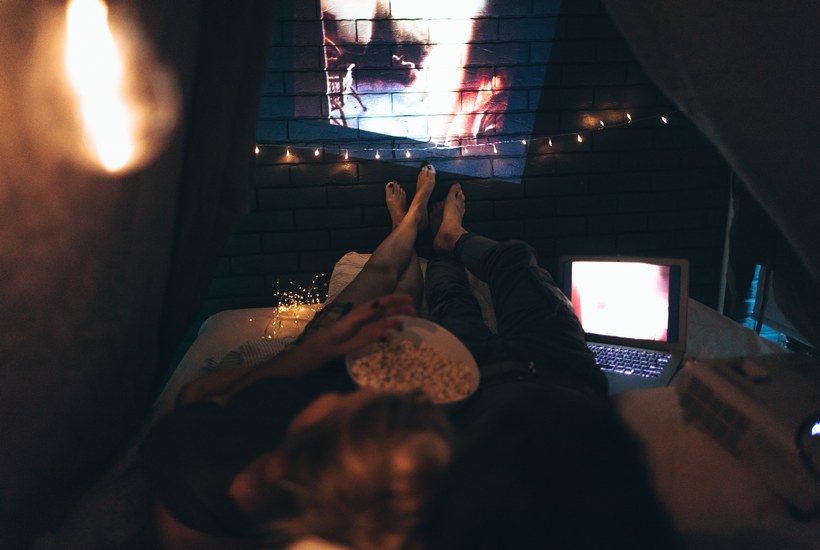 If you only have a single night to spend with your partner, then opt for these plans. We can show you how to set up a perfect romantic night that will help you and your date feel refreshed in terms of love and appreciation for one another. This brief rundown of a single romantic evening will set you up for success.
1. A hot bath
Get your boyfriend, husband, or other into a nice hot bath. Let them relax and get cleaned up for dinner. You can set the mood with some candles, too. As he's getting in the tub, put his phone away.
2. Have dinner delivered
Although you may want to cook for your date, you deserve to relax, too. Order your favorite food for delivery and set it up while your guy is taking his bath. You can eat it on your decorated patio or in your dining room.
3. Spend meaningful time together
We have listed all sorts of meaningful events you can attempt with your man. From listening to music, playing games, or just stargazing, both of you can enjoy time focusing on one another instead of something else.
4. Bedroom date ideas
We're going to be realistic but not crude with this suggestion. At the end of the night, retire to the bedroom with your partner. You will have to use your imagination on this one, but you get the idea.
When you only have a single evening to make a romantic time of things, you should focus on perfection. Let your date know ahead of time what you plan, and let them get excited for the time with you. Have everything prepared, and the night will live in your memories forever.
Do's and Don'ts for Your Romantic Evening
As with any other event, it is necessary to outline elements to include and eschew. Follow these romantic do's and don'ts to make the most of your evening.
Do's
These are the things that you and your partner should focus on when the date is occurring:
Turn your phones off and put them away until the next morning;
Pay total attention to your partner;
Take their desires into account - do things they enjoy;
Leave emergency mode on your phone, especially if you have kids at a babysitter;
Come up with a backup plan in case something fails;
Have food at home and ready to serve by the time your date starts;
Relax, unwind, and let the night unfold according to plan;
Dress up and make the date seem more interesting.
Don'ts
Remember that you should do some things and avoid others, for example:
Plan to do anything that you don't want to do;
Worry about little things going wrong;
Spend more money than you are willing to part with;
Let your partner dictate the date - you set this whole thing up for them.
The guidelines established above will give you the clarity needed to create an atmosphere for an unforgettable evening. Follow the rules to take part in a fun yet intimate night with your guy.
Trying to have a special evening with a partner can be challenging. Life seems to be moving too fast, you have children to take care of, or you both work different schedules. Even when times are hard, you can find a night or weekend to get away from all the hustle and bustle of life and spend time doing nothing of consequence.
The ideas we've outlined throughout this article will show you how to spend a special time with your significant other. Setting up the date will require a lot of work, but your partner will be grateful for the amount of time and effort you put forth. Take time to pamper him, and he will return the favor!
Check out related articles: