The First Question to Ask a Girl When Online Dating
Has online dating got your head in a spin and your heart racing? Unsure what to send as a first message to the girl of your dreams? Don't worry, and you aren't alone.
Many of us struggle to make a great first impression with dating in general. There's a lot of pressure to show your interest, be confident, and keep the conversation flowing. You want to impress the girl and hopefully earn a date to meet in person.
But the key to successful online dating has always been simple – asking the right first questions.
Questions are key to finding out about your match. Showing off your great sense of humor. And asking that all-important meet in person.
Open-ended Questions to Ask a Girl Online
The golden rule of online dating is using words effectively. How? By asking open-ended questions.
Open-ended questions require more than just yes/no replies. They aren't restrictive or narrow and are a great way of learning more about your date quickly.
Examples of great open-ended questions to ask on online dating:
Tell me about yourself?
It sounds almost too simple, but your first message can simply be asking your date to describe herself in her own words. Don't be afraid to introduce yourself first, and model the answer, especially if she is shy at first.
What are your big dreams and goals?
Sharing hopes and dreams is a great way of connecting with your match. Motivation, confidence, and ambition are attractive traits to showcase, especially when you are online dating and trying to impress them at the earliest opportunity.
Ask her what brings meaning to her life. Has she set any goals for the year? Is she career-focused? Family orientated? Does she plan on learning new skills or hobbies?
What hobbies do you enjoy?
Speaking of hobbies, they are the backbone of every great dating conversation. Especially with online dating, you might see a picture or two of your date engaged in sport, travel, or doing something fun with friends.
This is one of the huge benefits of online dating – seeing different parts of her life on her profile. And there are so many open-ended questions you can now ask. Scan her likes and interests and plan some questions around areas she spends the most time at.
Use the word 'favorite' to get an idea of the specific things she likes – they might even give you some ideas for a future date idea in person?
Don't worry if you don't, because you can still ask questions to learn more about what she enjoys doing.
There are 5 main areas you should concentrate on:
Travel
Where is your favorite place to travel to?
How often do you go traveling?
Do you travel with friends or alone?
Have your vacation planned for the future?
What's your fondest traveling memory?
Reading/Writing
Do you enjoy reading?
What is your favorite book?
What was the last book you read?
Have you a favorite author?
Do you enjoy writing? If so, what genre?
Music
What genre of music do you enjoy listening to?
Have you a favorite singer? Band? Song?
Do you play any instruments?
What song have you always on repeat?
The last concert you went to?
Film/TV
What is your favorite genre of film?
Favorite TV show?
What film do you re-watch over and over?
Are you currently watching any series?
Favorite actor/actress?
Sport and Fitness
Do you play any sport? Are you part of a team?
Do you enjoy watching sport?
What do you do for exercise?
Funny Questions to Ask for Online Dating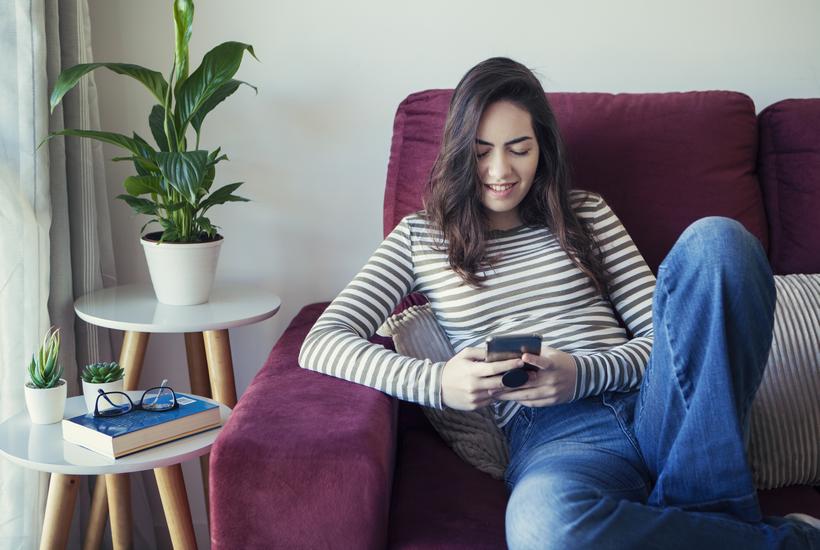 Ice-breakers are a great way of making online dating feel fresh, fun, and casual.
Ice-breakers are usually silly questions that are playful in nature and are very useful ways of transitioning between more serious topics and subjects and gives you both a break.
With online dating, ice-breakers are the main way you can showcase your sense of humor. For that reason, it's a good idea to use them as often as you can to showcase your funny side.
Some people like using ice-breakers as their first message with online dating – before getting to the more serious topics later on!
Some examples include:
Who is your celebrity crush?
Weirdest place you've traveled?
What would your autobiography be called?
Do you have any hidden talents?
Have you a nickname? Why are you called it?
What's your go-to one-line joke?
If money was no object, what would you buy a lifetime supply of?
What made you take the plunge into online dating?
'This or That' questions are another easy way to inject humor into your online dating experience. Simply pick two opposites and ask her which she prefers – they're very useful in the middle of a conversation for some light entertainment relief!
I see you have pets – dogs or cats?
Netflix or Disney+?
Tea or coffee?
Walk or run?
Books or films?
Online dating or in-person?
Facebook or Twitter?
Lie-in or early riser?
Starter or dessert?
Comedy or thriller?
High-five or hug?
Work hard or hardly work?
Inspirational Questions for Online Dating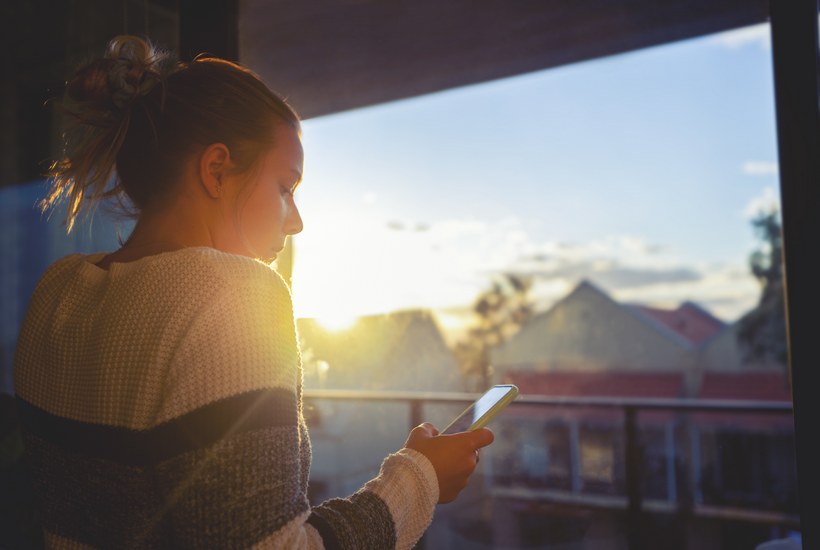 When making plans, motivation and confidence are hugely attractive in dating, whether online or in person.
Showing an interest in someone's plans is equally very important. Impress your date by asking open-ended questions about her proudest moments and achievements. The goal here is to celebrate, not embarrass. Don't overly patronize with compliments. Be sincere, genuine, and honest.
What is your proudest achievement so far?
Who inspires you? Why?
What is the most important thing on your bucket list?
What is the most random thing on your bucket list?
What have you planned for the rest of the year? Next year?
Where do you see yourself in 5 years?
Afterward, you can share your accomplishments and achievements, whether professional, in sport, etc. No one likes a cocky attitude, so be brief!
First Questions About Her Profile
Online dating relies heavily on the information your match puts on her dating profile. Some girls will have very detailed profiles, giving great insight into their likes, dislikes, personality, and more. Others are a bit more mysterious.
A great idea for your first question is to base it on something you've read or seen on her online dating profile. What should you look out for?
Often people upload 3 types of photographs to their dating app:
Photographs with friends
Selfies
Travel photos
Photographs with friends are a lovely snapshot of your date's social life. It can tell you lots of information, including what she enjoys doing with friends and what kind of personality she has. Depending on the kind of photograph, you may ask:
What do you like doing with your friends?
Who are your best friends?
Do you share any hobbies with them?
Selfies are on everyone's online dating app. Take a closer look at these pictures for clues about your date likes, interests, and personality.
For example, she might be wearing branded clothing from a musician or a movie. Is she outside with her pets? Working-out? Socializing?
The photo might be from a unique location, which suggests traveling – another option to ask a question about!
Travel photos open up a wide range of questions, especially if you can recognize the places and time of year. Ask:
I see from your profile you love to travel. Where did you go in your photos?
When did you go? How long ago?
Did you travel alone or with friends?
Would you recommend visiting that place? Why?
Where are you hoping to visit next?
What should you not ask in online dating?
Your goal with online dating should always be to remain positive. You want to be fun and exciting, and every message you share with your match should make you happy, not upset.
Try not to bring up past relationships.
Don't moan, vent or rant at your match. If you're stressed, take a break from online dating. Relax before replying.
Avoid asking questions about political or religious topics early on in your conversations.
Always stay friendly, upbeat, and focus on learning more about your date.
Online dating questions: What should you ask first before meeting in person?
Ask yourself - what are your expectations from online dating?
People use online dating for many reasons, including finding a long-term relationship, making new friends in different towns and cities, or just being open to any possibilities.
If things are getting serious between you and your match, it's a good idea before your meetup in person to establish what everyone's expectations are for the future.
That doesn't mean planning any weddings! But figuring out if she is open to a long-term relationship is important.
Does she like me enough?
Words and emojis on a screen can only say so much. It's hard to figure out how interested your match is in you. This is perhaps the only drawback to online dating!
But don't panic. A good way to fish for information is by asking questions that involve her opinion of you.
Are you enjoying online dating?
What's the best thing about online dating?
What were your first impressions of me?
Is there anything you to know about me?
Would you like to meet in-person?
This might seem very early, but it is important to be realistic about where your conversations could be headed. Some people ask in their first message when online dating, what the person is looking for?
It's still a valid question to consider closer to the time of meeting up. After all, online dating is very different than meeting in person – and people may seem different away from the screen.
The final question: Where should your date be?
Now, let's talk about the final question – where should I suggest a meeting?
The place of your in-person date is very important. You want to pick a space where both of you will feel safe, comfortable, and confident.
Some girls enjoy a friendly coffee as a first date. Others might like to grab dinner or catch a film at the cinema.
Ultimately it will depend on how much you've learned from talking through your online dates. Some girls enjoy a friendly coffee as a first date. Others might like to grab dinner or catch a film at the cinema.
It's generally advised to avoid alcohol, and noisy nightclubs were possible.
A good way of solving these butterflies is to ask her where she would like to go. Problem solved!
Revision tips for online dating
Online dating is an exciting way of meeting your dream match. Your messages need to be to-the-point. Open-ended questions work best in finding out details quickly.
The conversation is all about turn-taking. Use ice-breakers in-between your messages for fun and to keep the conversation flowing. It's also a great way of showing off your sense of humor.
Online dating can lead to great things in your life. Dating should always be fun, exciting, and bring new experiences. Online should be no different! Research your date, plan your questions, and showcase your winning personality in your first few questions.
And who knows what might happen in the future with your next swipe? The most important thing is you have fun, you are kind, and you are yourself.
Check out related articles: