Put Together Sweet Words for Her, the Girl You Find Special
Some of the Sweetest Words to Make Her Fall in Love with You
Currently mad about a gorgeous, gracious girl whose stunning presence makes your heart beat faster than a speeding bullet? Is she this wonderful, wise woman who throws a winsome smile your way and makes the butterflies in your stomach flutter like crazy? And is she this picture-perfect, profound lady, whom you want to shower with certifiably sweet lovely words—but can't because the undoubtedly sweet words for her just won't come out of your terribly, totally tongue-tied mouth?
Well, stop fretting in a corner. Start turning things around by putting together the most beautifully romantic, sweet words to make her fall in love with you.
If you have no idea where to begin, search the Internet for lines that suit your personality and hers. Tweak and make them personal, so you won't have trouble expressing your emotions according to your personality and language.
Here are some of the most popular categories:
Funnily Cheesy and Corny
Cute and Cuddle-Worthy
Spicy and Sizzling
Deep and Soulful
General Interest
Funnily Cheesy and Corny Lines
Funnily cheesy and corny lines to make your dream girl laugh heartily include:
- Hamsters run in wheels day in, day out, and I run after you.
- I'm generous and forgiving, so I'm making you keep my heart that you stole.
- I'm going to call the police right now. Why are you illegally awesome and amazing?
- I'm going to call the police right now. Why did you steal my heart?
- I'm going to call the police right now. Why did you take my breath away?
- I'm going to call the police right now. Why would you enter my dreams without warning?
- I'm telling the authorities on you. Why do you make me look and act like an idiot every time you're around?
- I'm telling the health authorities on you. Why is your laugh infectious?
- I'm telling the health authorities on you. Why is your smile contagious?
- You must be the square root of two. You make me feel extra irrational around you.
Cute and Cuddle-Worthy Lines
Cute and cuddle-worthy lines to make your dream girl jiggle in delight and swoon with sweet abandon include:
- I love your smile—and everything you are.
- I never thought I'd find the girl of my dreams in you.
- My crush on you is like an acorn that's growing to the mighty oak every single day.
- The twinkle in your eyes when you giggle is enough to brighten my day.
- Your middle name must be Grace for being kind and thoughtful.
- Your middle name must be Honey for being naturally sweet.
- You're my favorite person on the planet.
- You're sunshine personified, and you brighten my world.
- You're so precious; I treasure you with all that I am.
- You're the peanut butter to my jelly.
Spicy and Sizzling Lines
Spicy and sizzling lines to turn your dream girl on and make her wide-eyed and wanting for more than simply sweet include:
- How can a woman be so adorable and alluring at the same time?
- I love that your mind is as sexy as your body.
- I'd be thrilled to give you a back rub, a foot massage, or both. And more.
- I'll bring a bottle of wine over to your place, but that's not all the surprise I have for you.
- I'll do anything you want me to do, as long as you don't stop staring at me like that.
- I'm never gonna stop telling you just how hot you are, so better get used to it.
- Let my lips and hips show how much I'm into you.
- Your giggles turn me on.
- You're a cool and warm person, I know, but I'm sure you can get more playfully extreme than that.
- You're captivating, whether in the little black dress or in sweatpants or in neither.
Deep and Soulful Lines
Deep and soulful lines to connect with the inner romantic in your dream girl include:
- No one has ever come close to making me feel the way you do.
- We're all special, you know? But I think you raised the bar on that.
- Spending time with you makes everything about me perfect.
- You inspire me to be the best of what I am.
- You're so beautiful inside out; you make me want to become a better person.
- You're so powerful; you bring out the best and the worst in me.
- You're so radiant; you brighten up my day every time.
- You're simply the star that shines in me.
- You're the brightly shining star that guides me out of my life's share of the dark.
- You're the silver lining to my gray clouds and overcast skies.
General Interest Lines
If you have no idea how to deliver on-point sweet words for her, and you are still playing safe, try these lovely sentences in the meantime:
- Forgive me for staring, but I really can't get enough of your loveliness.
- Good morning to my world's most beautiful woman. Have a great day!
- I haven't met a person who's as awesome and amazing as you.
- If you're feeling sad and lonely, I'm right here to make you smile and laugh.
- If you're having a horrible day and need to unwind, just call. I'll be waiting.
- I've been thinking about you all day...and night.
- I've been trying to sleep for hours, but I can't stop thinking of you!
- Let me pick up a coffee and bring it over to you, my queen.
- May your day be as fabulous as the person you see in the mirror.
- Sorry for that stupid grin on my face. It appears whenever I think of you.
Apart from the super-short prose, use songs for sweet inspiration. Make sure that these resonate with you, with her, and your potential life together. Don't even care if the words look sappy and the music sounds mushy to other people. They're not the ones in love, but you, so there.
The apple of your eye likely has a soft, soulful side that will appreciate your sweet, genuine gesture. And, boy, will she be glad to listen to the songs by talented artists and savor the fascinating lines by the songwriters.
Some sweet songs worth getting inspiration from include:
- "Can't Help Falling in Love" by Elvis Presley
- "Cherish" by The Association
- "Pure Imagination" by Gene Wilder
- "Ready to Fly" by Didrick and Adam Young
- "Sea of Love" by Phil Phillips and The Twilights
- "To Make You Feel My Love" by Josh Kelley
- "Who Are You?" by Bill Cantos
- "You Are" by Lionel Richie
- "You Spin Me Round (Like a Record)" by Dead or Alive
- "You've Got a Friend" by James Taylor
But why don't you muster enough courage to record a cover and send the whole sweet kit and caboodle to the girl you fancy instead? Chances are, your version of the tune will make her smile.
If music isn't your cup of tea, get endless inspiration from the classics instead.
A couple of sweet quotes are:
"I love you as certain dark things are to be loved, in secret, between the shadow and the soul," as Pablo Neruda wrote in his book The Poetry of Pablo Neruda.
"It was love at first sight, at last sight, at ever and ever sight," as Vladimir Nabokov wrote in his novel Lolita.
You get the idea.
The beautiful words for her abound, including sweet things to say to your girlfriend to make her feel special. All you have to do is seek and find, or read on, to stop groping for neat, nice, and nifty lines to deliver to the special lady.
Finding Romantic Words for Girls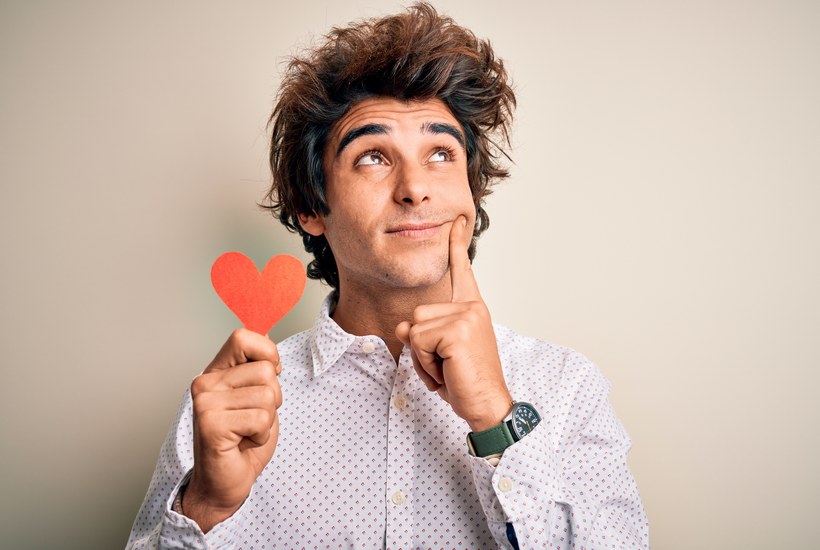 Striving to keep your woman happy with the most awesome and amazing sweet words for her that make all other romantic words for girls bland and boring?
Here are special words for her—absolutely sweet words to tell a girl to make her fall in love with you every day that you're together:
I know I'm blessed because we're together.
My whole wide world is you.
The stars look very beautiful tonight but not nearly as striking and splendid as you.
You can keep a sweet journal that will come in handy each time you're up for conveying the sweetest words for your girlfriend.
Romantic Words for Girls, Particularly for Your Girlfriend
Struggle no more to create sweet romantic love words for her and stop asking, "What do I say to my girlfriend to make her feel special?"
If you're hit by writer's block, there's always music to stimulate your sweet creativity when it comes to crafting sweet love words for your girlfriend:
"Absolute Beginners" by David Bowie
"Alive and Kicking" by Simple Minds
"All of Me" by John Legend
"Can't Take My Eyes Off You" by Frankie Valli
"Cheek to Cheek" by Fred Astaire
"Grow Old with You" Adam Sandler
"Happy Together" by The Turtles
"Kiss from a Rose" by Seal
"My Girl" by The Temptations
"Night and Day" by Cole Porter
"Of All the Things" by Dennis Lambert
"One in a Million You" by Larry Graham
"Only Hope" by Switchfoot
"Silver Morning" by Kenny Rankin
"So Bad" by Paul McCartney
"This Guy's in Love with You" by Herb Alpert
"Twilight Time" by The Platters
"You and I" by Will Young
"You Are the Sunshine of My Life" by Stevie Wonder
"You Don't Know Me" by Ray Charles
"You Make Me Feel Brand New" by The Stylistics
"You're the Best Thing" by Style Council
"Zoom" by Fat Larry's Band.
Totally Heartfelt Words to Make Her Love You Again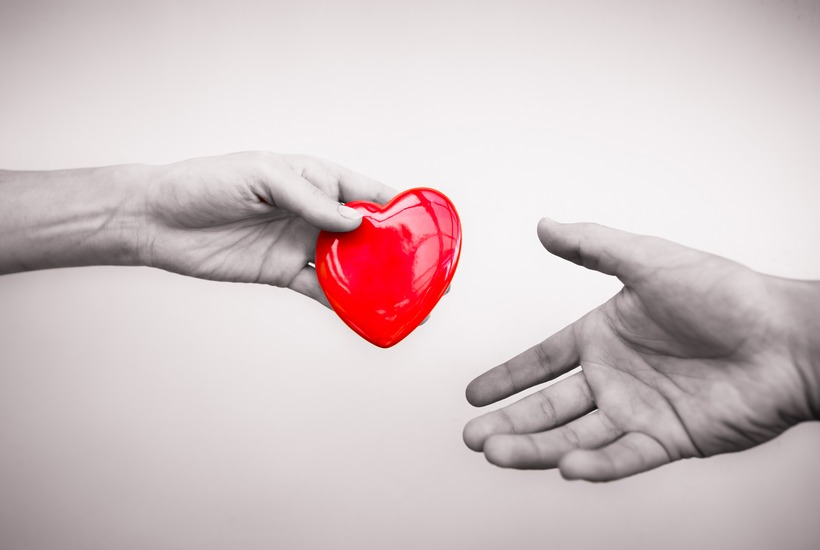 Feel like the love between you and your precious girl is fading and the magic has disappeared?
Have patience in finding undeniably sweet words for her—those really sweet words to tell a girl to make her fall in love with you just like old times, back when sparks first came flying between the two of you. Beautifully express the words to make her love you again and again, and all over again, for all eternity.
Here are some heartwarming, nice words for her, your treasured significant other, to prevent her from slipping away:
I love you to the Moon, the Sun, the stars, and back.
My heart longs for yours.
Please don't forget that I love you and always will.
Remember the fun we had on our first couple of dates?
Want buttery popcorn while watching our favorite movie together?
And here are half a dozen examples of sweet songs you can draw on:
"Drive" by The Cars
"Love Is Real" by John Lennon
"Somewhere Only We Know" by Keane
"Time After Time" by Uncle Kracker
"Unchained Melody" by The Righteous Brothers
"Wait for Me" by Hall & Oates
If you are looking for more inspiration as regards composing a powerful love message to make a woman happy, visit the most reliable search engine. Enter the phrase, "words to make my girlfriend feel special." Hit send without delay before everything is too late, then throw a prayer while keeping your fingers crossed.
Super-Tender Post-Breakup Words to Make Her Love You Again
Did you just get dumped by your beloved girlfriend for reasons that are largely your own doing, such as taking her for granted and hurting her feelings routinely? Ouch! And did you just confirm to yourself that you wanted her back, for you to make everything right—but wouldn't know how to say the sweet words for girlfriend past?
Put together sweet words for her and deliver nothing short of incredibly powerful words to make her love you again. The sweet words to tell a girl to make her fall in love with you all over again matter if you're really into having her return to your embrace.
Here are ways to beg, which may not be a good thing for many people but worth the sweet shot for you:
I need you back. Real soon, please.
I'm not okay. But I will be when you return.
I'm clearly nothing without you.
Please come back and make me the luckiest person all over again.
Please know that I long for your embrace. Come back.
Above all else, the message that will make her fall in love afresh is composed of these stirring words: "I'm sorry for being a jerk. Please give me and us another chance. I promise to revert to the good person you fell in love with."
The line will likely come off as pathetic. But your romance with your now-ex-girlfriend is worth fighting for, and it won't hurt to try telling this and have her aching to be back in your arms.
Funny Words to Make Her Love You Again After the Breakup
Still, groping for post-breakup sweet words for her—the girlfriend who got away from the pain you've caused? And still, searching for the perfect words to make her love you again because the reconciliatory lines you sent didn't feel heartfelt?
Try making her laugh then, and this is by taking her back to the days when your kookiness was pure, and your corkiness was adorable.
A couple of smile-inducing sweet words to tell a girl to make her fall in love with you the second time around:
Let's start all over again now, shall we?
What would you do without a repentant idiot like me?
Make sure that your expression of regret and remorse is sincere despite its funny overtones, or you'll have started a joke that's on yourself. Lip service will never get you far. Your lady is an intelligent human being, so she will see through you if your mouth out empty words to make a girl fall in love with u.
If the sentences aren't enough, try singing sweet nostalgic songs to dear ex and emphasize your longing for forgiveness and reconciliation:
"Baby Come Back" by Player
"Hard to Say I'm Sorry" by Chicago
"Let's Just Fall in Love Again" by Jason Castro
"Memories" by Maroon 5
"Whatever We Imagine" by James Ingram
The songs per se aren't funny, but they could be when it's you singing to her.
Once you've reunited, always strive to keep your woman happy and content with your relationship. Do otherwise, or you'll be sorry yet again. She'll break up with you finally and move on quite quickly.
Speak or sing now—or forever hold your peace!
Check out related articles: