Means on how to start a good conversation with a guy
Many people experience extreme difficulties in starting a conversation with a boy, not talking of keeping the conversation going. Certain factors may warrant this as it is widely believed by many that it is wrong for a girl to advance towards a guy he has feelings for. Some cultures may see this as inappropriate or improper, while others may see it as an act of low self-esteem. In a world where technology keeps increasing, this has helped connect women and men together regardless of their location. It has not only successfully achieved this but also provides women with a handful of tips on how to start a good conversation with a guy you have feelings for. These tips will help women, even the ones that are shy, with how to start a good conversation with your boyfriend by text when you meet them online or offline. There are various ways to start a conversation with a guy.
Nowadays, lots of people have adopted social media platforms to exchange messages with friends and families. However, if you are searching to get closer to a guy you have just met online but don't know how to start, these tips are available to start a good conversation with and get closer to him, even to become his girlfriend. For girls who seek to impress a newly met guy, you can make use of these tips, either on social media platforms or in reality.
And if you already have his contact, you are just a step closer if you have these tips in hand. Although you may not be required to be a professional at this from the onset with time, you will understand how it works and hand you the courage to be the first person to show interest in other guys but send messages first. With this, you will not need to wait or expect him to send you a message first. Since we may not all be a natural conversation starter, how to start a conversation with a guy over text can be mastered using the following.
Introduce yourself to him in a simple manner: This is one of the foremost mistakes people make when they want to start a conversation with others- introducing themselves lasts after many minutes of conversation. As a girl who wants to start a conversation with a guy, this should be the first thing to do. Begin by introducing yourself. Inquire of him his name, then go straight to the subject of discussion. However, a high level of guts is required. If you apply confidence coupled with a smile, eye contact, and in an engaging manner, it is a tested and trusted success recipe.

Make the environment you are in a subject of discussion: One thing you have in common with him while conversing is the space you both occupied. Talk about how spacious it is, or you may even ask, 'do you mind we find a more comfortable space' if space is packed. From here, you can dive into your conversations properly. If you have the chance to get into a crowded area, you can probably ask the former question. You may suggest a nicer place to have a flow of conversation.

Request recommendation: Regardless of what it may be for, a new album, a new book, a movie, or other related things, request for a recommendation from him as a guy. This is a great conversation opener which can simply result in conversing with him for hours. On the other hand, you can also give him certain recommendations on a specific topic of discussion or something new entirely and different from what you have discussed earlier.

If there is unusual weather, talk about it: As a result of Global warming, there has recently been a continuous change of weather in almost every region. For a girl who doesn't know how to start a good conversation with a guy, a change in weather is advantageous for you. On a very sunny day or a morning of a cool raindrop, everyone will be enthusiastic about talking about the weather's recent changes. It is just a perfect line for you to start your conversation. However, it may not be a topic to discuss for hours, but it is an amazing conversation starter.

Comment on his wears: Without a doubt, men love this just as women do. If the guy you crave to start a conversation with is putting on wears you crave, it is a good means to start a conversation with him by commenting on it. Whether it's a vintage or any dress type, comment positively on it. 'Where did you get it from?', 'This looks good on you, 'I have always loved this brand,' and other many comments will help you kickstart from there.

Talk about books he may have read or the one he's reading currently: Truth be told, this only work of he is a reader of books. If it happens you meet at the library or bookstore, this is just a perfect line to get into a deeper conversation without any stress. You can talk to him about your favorite genre if you are familiar with one. Additionally, you may inquire of the one he is currently reading if it is worth getting it as well.

Pay him a compliment: Gushing over the guy is not required. However, paying him compliments about something specific that looks attractive or inviting on him is an assured way of meeting him with a smile on his face. Not only do women love to be complimented, but men also do. Finding it difficult to know what to compliment about him? You can complement his beards he has, including the pair of shoes he's putting on. This will usher you into a nice conversation.

Let him know who he shares a resemblance with: This is an effective way of starting a conversation with a guy. However, it may sound silly and unreal. Telling certain men they share the same appearance like a celebrity, footballer, or amazingly popular people you know can make them commit more time to your conversation. 'Excuse me, you look like Harry Potter' is a perfect way of starting a conversation with a guy, even when he is far from resembling Harry Potter, he will be flattered, and you can be assured you will both end up laughing, giving you a chance to get some of his time.

Request a favor: This does not necessarily mean requesting a momentary favor as most guys do not find this appropriate. You may request what time it is, even when you have an expensive wristwatch with amazing functions. Even when you know where the next street or route leads to, you can inquire of him where does this street leads to. Afterward, simply introduce yourself and let him know where you are going (if need be).
Simple texts to start a conversation with a guy you like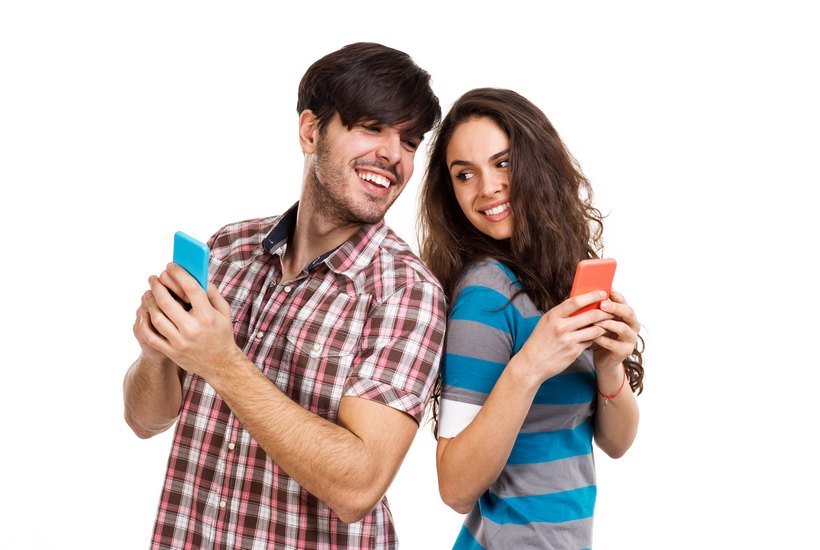 If you are using a text to start a conversation with a guy you like, you may be reducing your chances by starting with just "hey." People who have the best conversation are the ones that bring the inspiration of being curious, a response invitation as well as creating room for more topics to discuss. Starting a conversation with hey is far from letting you achieve a deeper conversation. How to start a conversation with a guy you like may require you to master certain words that may catch attention as well as action to reply immediately.
One of the best ways to achieve a playful conversation is not to take things extremely seriously. For instance, do not ask questions like, "what do you fear most?" You can simply begin by asking a guy you like about his opinion, what he prefers, views, and lots more on a specific topic. Do not forget, having a simple or random conversation will lead to an interesting and serious one. Here are few texts to start a conversation with a guy you like
Have you been watching a specific movie? If you have, what do you think about it? Can you share your views?

I enthusiastic about picking a movie to watch with all curiosity. Is the specific movie interesting, as confessed by everyone?

What will you do assuming you wake up one morning to see me by your side?

Trying to figure out which is better between Disney World or Disneyland. What do you think?

Does your ideal trip involve eating, lounging, camp life, or more because I want to try to have a plan for my coming vacation.

I am convinced I am the only person who thought it was never going to rain, and I am not with my umbrella. Do you have your day going better compared to mine?

I am about to watch a specific movie. Is there anything I need to put in place before I start to watch this movie?

I've got a spider moving to and fro in my room. Could you help me get rid of it, or your irrational fear for bugs is as much as mine?

I need someone to put a laugh in my face today. Can you please send the funniest three memes you have seen today?

If you are asked to pick the greatest musician of all time, who will it be and why?
How to start texting a guy you just met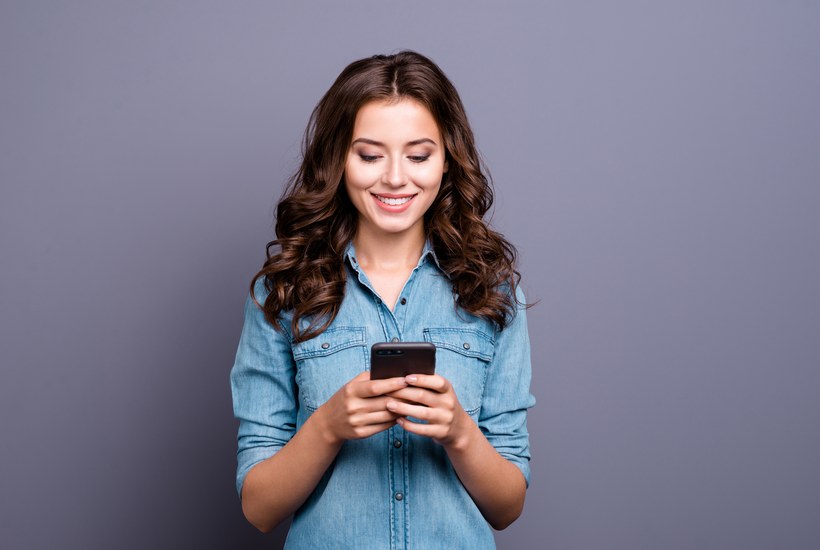 Did you just met on a dating app or site, and you are worried about how to start a conversation with a cute guy? It is very easy as there are lots of different to start conversations with guys over text. You do not wish to be a professional conversationist on how to start a convo with a guy over text. Whatever the situation, here is how to create a conversation with a guy.
Be inspired by his profile: This is a great way to know how to spark a conversation with your guy. You can get his attention by throwing certain questions based on his dating profile, provided you met each other there.

Do not text when you are busy: Always ensure you have time to respond to his chats. Do not let it take hours before you reply.

Be funny: Try as much to make him laugh, even if it will cost you to use a common joke. It is a great strategy to start a convo.

Call him by name: This will reveal your interest to him. On the other hand, pet names such as cutie, honey, dear are things to say to start a conversation with a boy. Avoid starting with 'hey': This may be a turnoff for some as well as being rude to some. This isn't advisable as things to start a conversation with a boy.

Time your text: This may show some desperation in you for a date when you text him later in the night. For instance, texting by 9 pm can be a great way on how to start a convo with a guy you like.
Since one of the problems a girl is faced with is how to start a conversation with a boy, especially how to start a conversation with a guy you like, you may probably watch them end up with another girl who may even be your close friend. By knowing the right and simple texting techniques, you can no longer have issues on how to start a convo with a guy you like.
Check out related articles: