A breakup is a fact of life to which our near ones or we can fall prey anytime. Those lucky ones who have not endured such a hard time may seem futile to listen to sad music when faced with a breakup; they feel it will only instigate more suffering. But the fact is, under different situations, tragic songs play different roles. Looking at sad songs of various dimensions willfully alter your perception of their effect. Sad songs can certainly remind you of your lover after a breakup. Still, once again, it will make you remember your capacity to love profoundly and enjoy those lovely memories before understanding what went wrong and going on in life again. When the split is due to betrayal, listening to sad music will encourage you to be a new person and remember how good you can be while ensuring that nobody takes advantage of you again. But if it makes you sad and weeps, then you can only let your tears spill freely because your spirit will be cleansed as the final drop comes, and it will give you a special power to go forward in life, leaving your history behind.
Why Are the Greatest Breakup Songs Sad and Unhappy?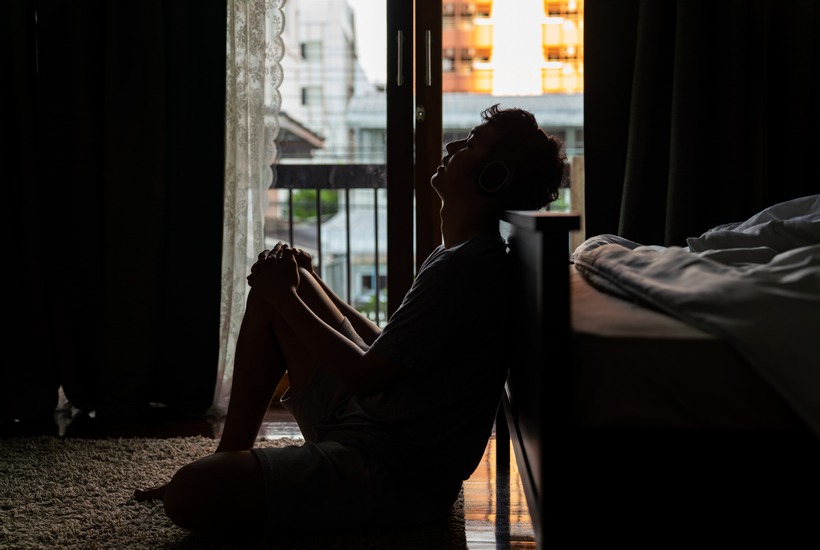 Okay, so you and your girlfriend just broke up, and you're sad about it. You just want to curl up in a ball, put "your song" on – or some other song that reminds you of her – and be forever sad about it, don't you? It's the only natural reaction. All of us have heard about some person who has listened two or three hundred times to Albert Hammond's "It Never Rains in California" after they broke up with their ex. Breaking up is a difficult, tough thing. This isn't the best thing to do, though.
After a breakup, what is the best thing to do? Well, after the big breakup confrontation, it's locking yourself up in your room and picking up an awesome breakup song, putting the volume into full blast, and just drowning yourself in the melody. There. There. That should have made you forget the name of that heartless woman. Great breakup songs can vary from upbeat songs of cheerful power to slow songs of sorrow to angry songs full of rage. Any breakup playlist would consist of those genres. While some guys are a bit reluctant to take this route because it could lead to emotional turmoil, the ups and downs of a breakup will allow you to get in touch with every beautiful melody and passionate lyrics. Each song will evoke some emotional reaction that will help you grieve and eventually move on.
You need to listen to some of the music that would help you get over her if you want to do that. And that is the smartest thing for you to do right now, even though you want to get back together with her. No one wants to be with the miserable man who's lying around and listening to mopey songs. Not your ex, not your friends, not your girlfriends of the future, not anyone. It's all right to be depressed about the breakup, but you need to keep an eye on the future, and the only positive thing you can do about yourself is to get over her soon. You would want to consider trying out some of these breakup songs to do so.
Sad breakup songs have an incredible capacity of arousing thoughts, digging in never forgetting those missed moments. These are the memories you wouldn't give up for anything on earth. It's fantastic how the lyrics in the songs will make you experience your past again along with their calming tunes and know the importance of the sweet moments spent together that would only allow you to remember those precious moments for the rest of your lives while reassuring you that it's not the end of the world.
So the next time you hear someone listening to a sad breakup song, don't tell them they're behaving like a miserable loser because sad songs have an amazing way of clearing the soul of suffering and can bring an improved character to the surface.
The Top 10 Best Breakup Songs for Guys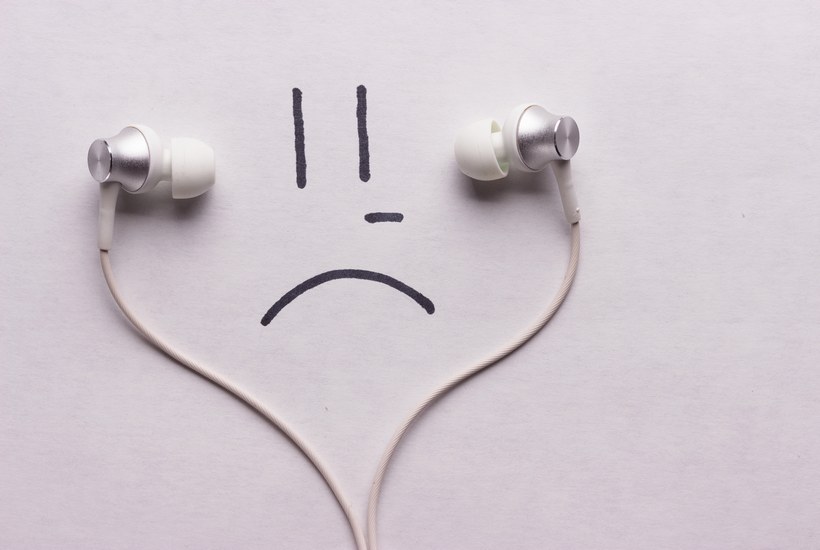 Your family and friends, even the most patient ones, will finally get fed up with your constant wailing and frequent calls sniveling over your breakup. Luckily, though, there is a song for every reason, one that appeals to the soul. It's the beauty of a good breakup song that soaks your eyes in tears effectively, wraps you in a tight hug, and doesn't leave your side until you feel good and ready again. Breakup songs play a strong and successful role in mending the fractured heart post-breakup.
The best breakup songs would encourage you to move on and forget about the woman. Breakups are painful, but it can be tougher often to stay in a relationship that doesn't fit. There are times when things simply don't work out, and the only choice you have is to let go.
Since it's tough to cope with a breakup, here are 10 time-tested breakup songs that might help you forget about your ex-girlfriend and move on.
#1 – Vitamin C's… "Me, Myself, and I" "I ain't got nobody that I can depend on, just me myself, and I 2 4 6 8 Why don't you appreciate me?"

Sometimes it's just not worth being in a relationship, particularly if the woman you're with doesn't value you. You waste more time thinking or complaining over it than loving being in a relationship with each other. You need to wake up now that she's gone and know that you really can't count on her and that you're better off on your own or pursuing someone else that deserves you.
#2 – Avril Lavigne's… "Happy Ending" "It's nice to know that you were there. Thanks for acting as you cared And making me feel like I was the only one, It's nice to know we had it all, thanks for watching as I fall And let me know we were done."

It's sarcastic. But yes, sometimes, especially if you get dumped by someone you thought you could trust, you can't help it. If you think it's really difficult, you may not be so upset about the breakup. You might be angrier because she forced the issue and left you, and you let that happen. But what's done is done, and you shouldn't have any worries about the relationship ending if your woman was inconsiderate and treated you like you don't matter at all.
#3 – Phil Collins'… "Against All Odds" "How can you just walk away from me When all I can do is watch you leave? Cause we've shared the laughter and the pain You're the only one who really knew me at all."

This song takes us to the stage where we are left fractured, destroyed, and depressed by a breakup in our lives. This number is such a soulful ballad. Via this song, the hitmaker also wants to remind us that getting back together is achievable even though the chances are not all in our favor. It's totally worth taking a shot.
#4 – Leona Lewis's… "Better in Time" "Thought I couldn't live without you, it's going to hurt when it heals too, It'll all get better in time And even though I really love you, I'm going to smile cause I deserve to, It'll all get better in time."

Whether you have done the dumping or have been dumped, breakups are hard to deal with. "Better in Time" by Leona Lewis is one of the best breakup songs out there because it tells us that things will get better no matter how hard it is at first. You still love her, but that doesn't mean you should always be sad. You owe it to yourself to be able to smile and move on with life.
#5 – Whitney Houston and Dolly Parton's… "I Will Always Love You" "If I should stay I would only be in your way So I'll go, but I know I'll think of you every step of the way."

Because of our unfathomable admiration for Kevin Costner, "I Will Always Love You" is a very relevant song. Exes everywhere can also identify with this song. It teaches us that the feelings of love cannot be cut off by a breakup - well, at least some of the time. Love still exists even after the relationship has ended. It makes reuniting possible and probable.
#6 – Cake's… "I Will Survive" "At first, I was afraid I could never live without you by my side But then I spent so many nights Just thinking how you'd done me wrong I grew strong I learned how to get along."

Remember how you felt about your love life in that last song? As if it should have been saved? Get those thoughts out of your head! No matter if you get back together or stay apart, this breakup was the very healthiest choice for your relationship and yourself. The idea should be hammered back into your brain by this tune.
#7 – Dean Martin's… "Return to Me" "Return to me Oh, my dear, I'm so lonely Hurry back, hurry back Oh, my love, hurry back. I'm yours."

Back in the 50s and 60s, this guy right here changed the definition of cool in America. Although no one would ever visualize him as someone begging, "Return to Me" portrays a guy full of sadness and imploring for his love to come back. Even though the song may be all about a lover away on tour, it can still apply to a breakup.
#8 – Question Mark & The Mysterians'… "96 Tears" "You're way on top now since you left me But watch out now, I'm gonna get there And then I'm gonna put you way down here And you'll start crying ninety-six tears Cry, cry"

One of the greatest songs ever written. The singer tells the story of his breakup and has a plan to get her back and hurt her just as much as she hurt him. It's not really nice, but wouldn't it make you feel a little better knowing that she was feeling even worse if you were feeling this bad right now?
#9 – All-American Rejects'… "Gives You Hell" "When you see my face Hope it gives you hell When you walk my way Hope it gives you hell."

This song has so many intense emotions that right now, you think they're your own words. You don't want her to know what she did to you right now, or ever. You miss her, but that's not what you need her to remember. You want her to see the new confidence you, head held high because you want her to think about how bad she messed up. You want to give her hell for it.
#10 – Wilco's… "Either Way" "Maybe you still love me, and maybe you don't Either you will or you won't Maybe you just need some time alone I will try to understand Everything has its plan."

It is a lovely song that reinforces the idea that whatever ends up happening is surely not up to you and that it's all for the greater good. You can attempt to fight this breakup, but you ultimately don't know whether or not you're going to get back together. You either will or won't. Don't try and sweat it.