What Is a Good Valentines Gift for A Guy That's Special?
St. Valentine's Day is a day for love to be celebrated. It is also one of the most famous days for gift giving. What you give him for Valentine's Day could make or break the relationship if you have a "special guy" in your life. Or is it in the other direction? Either way, you look at it. You want the gift you buy to be exceptional for your man and one he's going to cherish for years to come. Are you having difficulty finding the perfect gift for him? It happens with many women because, in many respects, men and women are so different. You want to find him, particularly on this romantic day of the year, a present that he likes – to show him how much you love and care for him. But there are so many items out there, and it's hard to find the perfect present that could make your day even more memorable. So here's a list you can use as a starting point to pick what you think says something about your relationship, something you hope he'll really love.
Cute V Day Gifts for Him That Would Delight Your Man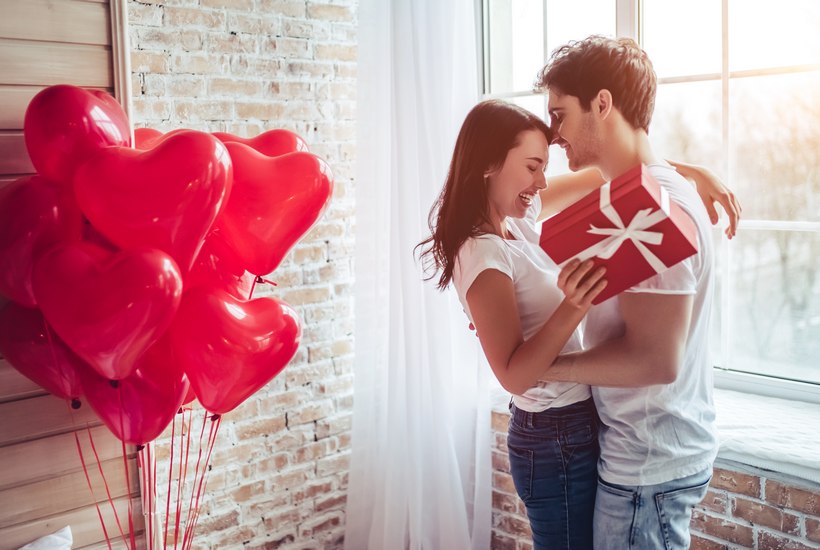 Choosing a special or romantic Valentine's Day gift for him can be quite a difficult job, particularly if you want to offer a gift that will touch his heart on this special occasion. Are you confused about what to get for Valentine's Day for the special guy? Especially if you've been with the same person for many years, or if your man seems to have it all, this Valentine's Day, you might be open to suggestions. It can actually be very straightforward if you want to pick the best Valentine's present for him as long as you do a little preparation and give it some thought. The easiest way to buy the right present is to start early. Many women start preparing and working on their gifts months before the day, and they never get it wrong by doing this.
Contact Your Nearest Florist

Okay, so maybe at first it doesn't seem like the most reasonable gift to give your guy flowers, but all the ladies know how great it is to be delighted by flowers from your significant other. Particularly when it is creative in any way, such as getting flowers delivered to your workplace, it does not have to be a gift in front of his colleagues that would embarrass him! You could arrange to order a plant or something artistic, like a bonsai tree, from your florist. You should order items such as flowers, stuffed toys, and chocolates from your favorite florist as well. Don't be afraid to display a lighter side and give something to your guy that would usually be considered a present. To help you prepare for special delivery, trust your florist!

Be creative

Only imagine it's a birthday for your man. Usually, before his birthday comes along, you put a lot of thought into what you're going to do for him in advance or tap his brain a couple of weeks before to see what he wants or needs. Treat his present for Valentine's Day like that, and schedule ahead of time. You will end up with a present that is not personal or really what he needs by waiting till the last minute. You would most likely end up with a well-thought-out present that tells him how much you care if you treat Valentine's Day as his birthday and make it something that you prepare for in advance.

Tap his hobbies

Think of your man's hobbies, and this is a perfect start for a present for Valentine's Day. Think of hiking gear, if he likes the outdoors or something else that would be a good activity for the two of you. After dinner, does he enjoy going out for drinks? If he's a beer lover, maybe he'd love a beer brewing machine that helps him to make his own home microbrews. If he is a wine connoisseur, you may choose a wine-related gift to make his favorite wines taste even better, like a wine aerator. Think of something that will directly show your man how important his personal passions are to you, and he will be delighted to know that you have taken care of it.
Overall, just making sure you got your man something he'll love, not something that's hurried or a last-minute buy, is vital. Such kinds of presents are not desirable and are not necessarily appreciated either. If you put a lot of thought into your present, you are likely to come up with something more imaginative and fun for him instead of waiting for the last minute. To make sure this is Valentine's Day to remember, choose from the many gifting ideas in the next section.
Amazing Presents to Get Your Boyfriend for Valentine's Day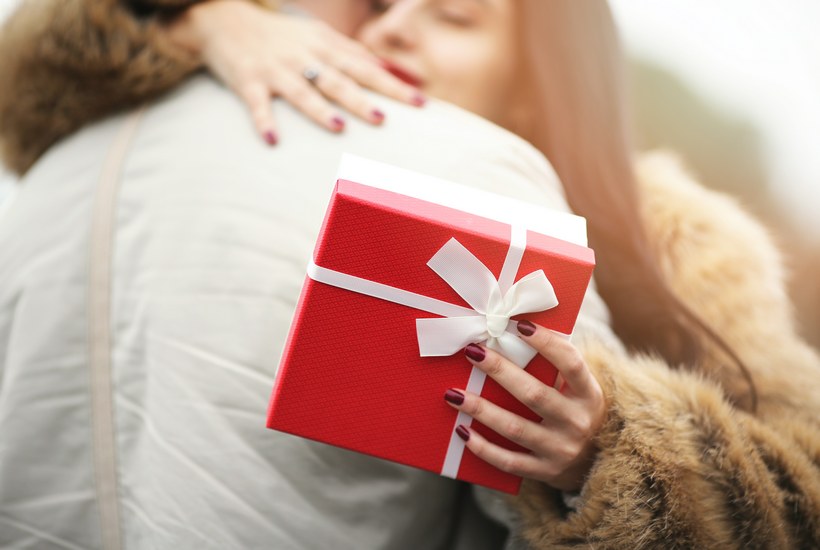 Let us just admit it: Valentine's Day presents will always be cliché. A bottle of wine? Nice, but anticipated. A stylish leather jacket? Yes, of course, but you'll likely wind up taking it. Also, alongside the burden of choosing the absolute perfect Valentine's Day present for him – not to forget a similarly thoughtful handmade card – there is also the extra tension of coming up with a creative plan for what to do with your man on a special day, the perfect wardrobe, mood-setting celebration decorations, and the movies to enjoy in case you're staying in.
To encourage you to level up your stuff and resist a lame gift to complement your adorable love letter, we've assembled a list of thoughtful presents that guys want for Valentine's Day—whether this will be the first time you're going to celebrate with your boyfriend, you're searching for something emotional for a new or soon-to-be father, you're on the chase for something innovative for your spouse, or you need to grab a nice, last-minute surprise for your favorite guy colleague. We've got more than enough choices here that are customized, economical, and—best of all—guaranteed to bring out a happy face on the receiver.
There are plenty of romantic and thoughtful presents you might send him, even though roses and chocolates are the icons of Valentine's Day. Be aware that the budget depends on how deep your relationship is or how long you guys have been together. It's not very costly, making it the most special present; so just keep it simple and light.
Here are 10 great solutions that you may not have thought of before that may surprise your boyfriend in a very positive fashion. Since it's Valentine's Day, make sure that everything he gets from you is sealed with a kiss.
#1
You will quickly find a great gift if you know his passions or what sort of things he has always liked to get. A new golf bag or golf club will be a good option if he wants to play golf. You could consider things like Cyberpunk 2077 or a PS4 if he wants to play video games.
#2
He may be an outdoorsman who likes fitness and keeping in shape. If you got him a new pair of running shoes or a sports bag, he would love it. If he enjoys playing football, you guys will have a wonderful time playing dress-up.
#3
If you think about what you share as a couple, maybe you too will benefit from the gift you offer. A weekend getaway, for instance, is a great gift for families. Only make sure it's the place he wants to go. If you want to spend a quiet night at home, get him champagne and truffles. For a good time, tickets to a sports event or Broadway performance would do just as well.
#4
You would have to know his interests and dislikes very well if you want to get a particular present just for him. If he likes to read, offer him some books by his favorite author or a gift card to a bookshop. If he is a wine enthusiast, you could have a special dinner with customized wine or a champagne bottle.
#5
If your guy is like most guys, the pampering of a hot shave and haircut at a real barbershop has never been enjoyed. Many men never experience a proper shave from a barber, focusing instead on a quick shave at home with a razor. For him, this would be a perfect Valentine present as you can conveniently get a nearby barbershop gift certificate. For a shot at a better look, set up a haircut consultation at the same time. It'll be something he'll truly love, and afterward, he'll feel and look amazing.
#6
You can use your talent to your advantage if you are imaginative by either preparing a scrapbook full of pictures and memories of the two of you together or drawing a portrait particularly for him. Each time he looks at it, this will be a treasured present that he will cherish forever and think about you.
#7
You should still get him something relevant to his hobbies if your special guy has a favorite hobby. A new pair of bowling shoes or a nice bowling bag will make a perfect men's Valentine present if he likes to go bowling. A gift card for the pro shop or green fees will be perfect if he's a golfer. There is a great opportunity for it, no matter what kind of hobby your guy has. The added bonus is that he's always going to be pleased that you were caring for him and making an effort to respect his interests and preferences.
#8
How about if you took the opportunity to make reservations for a nice night out at a fancy restaurant? As reservations start to fill up in most restaurants on this day, make sure you book your table early. Make sure you do it straight away if you need to arrange for a babysitter and that the sitter is trustworthy to prevent last-minute disappointment. When you plan a nice evening out in the city, it helps prepare ahead of time.
#9
Getting electronic devices or gadgets for him is one of the best Valentine's presents for guys. At least one kind of electronic gadget, be it cell phones, high definition TVs, a home theater system and speakers, or a laptop, would interest any man. By getting the right one, show him how much you love him.
#10
One of the best Valentine's day gifting ideas is getting tickets to do their favorite thing for an evening out. Perhaps it will be heading to a game of football, a concert, or a theater. How about hitting the ski slopes for a fantastic skiing weekend? By opening a nice bottle of wine and getting in the hot tub, watching a great movie, or relaxing in front of the fireplace at the cabin, you can throw a little romance in there later in the evening. Since the possibilities are infinite, use your imagination.
Check out related articles: