Need Good Ideas for a First Date?
First dates are nerve-wracking, and sometimes we need guidance – that's where we come in. This article will give you the top date ideas for each category: fun, cute, and creative. You can then pick one to suit the personality of your "potential" partner. Then all you need to worry about is what outfit to pick…but we're getting ahead of ourselves.
Thanks to the internet, hundreds of date ideas are completely at our disposal. There's something for every occasion and price point; all that's left is to decide which one to pick. Why not get your partner included in the process? Give them a multiple-choice question to see what they choose. This doesn't have to be decided alone: dates are there to be enjoyed, to be collaborative. Unless you're planning a surprise one, then keep your cards to your chest.
The more planning you put in, the more exciting it can be and the loess nerves you'll feel. So, take control, make this a date to remember. You'll only get one first date with this person. Let's make it memory book-worthy!
Ideas for a Fun First Date!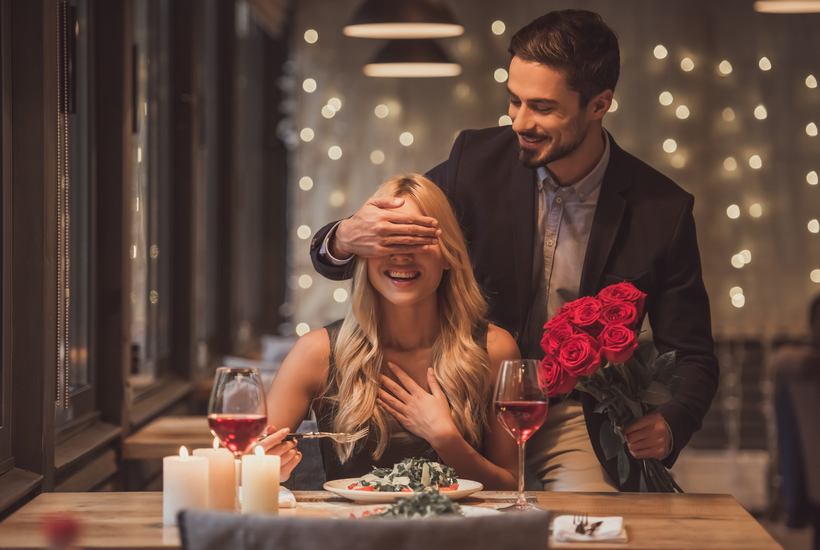 The fun route is a brilliant way to keep pressure to a minimum, the desired quality of any first date. Fun first dates are for those who aren't sure yet if they're ready to commit, the perfect time to quality check and draw a conclusion. Here's your go-to list for fun dates!
Karaoke bar. Want to see what your date is like when they let loose? This is the perfect place. Sing your hearts out and get in touch with their carefree side.

Beach day. Beach days always win! Top up your tan, cool off in the water, and spend the day chatting. The perfect way to get to know someone.

Flea market hunting. Score a good deal and learn about their likes. You don't truly know someone until you've gone bargain hunting with them.

Happy hour. Discounts and drinks? Yes, please! Reduced pressure as it's earlier in the day and you won't spend as much. A win-win situation.

Feed local ducks. If you live near a duck pond, then grab a blanket, some old bread and head down together. Spend time getting to know your date and interacting with wildlife.

Ice skating. If the climate permits, then ice skating is a fun date to choose. Leaves things open for romantic moments without too much pressure to talk.

Visit a local museum. It may not sound fun, but museums are also fantastic places to observe historical artifacts. It can be entertaining, for real. If your partner is on the nerdier side, this is a great option.

Food markets. Food stalls, good weather, and good vibes: the perfect first date. Gives you both the opportunity to try new foods and discover new things (about each other as well). This holds the top of our list!

Sports date. One for our competitive readers. Sports dates are a great way of getting those flirty feelings in whilst getting your sweat on. If you don't want conversation, but you want to test compatibility, this is the way to do it.

Funfairs. Fun is in the name! Go on cute rides, get candy floss, and live in the moment. There's a nostalgic feel to funfairs that will leave you comfortable and relaxed.
The joy of fun dates is that they don't have to cost too much! They're limited on pressure and are a great way of testing your date's ability to let loose. If that's an important trait to you, then these are the dates to go for.
Cutest First Date Ideas!
If you want to turn up the romance levels, then cute is the way to go. These dates are for those who are feeling confident about the dating prospect, have good intentions, and want to see where this goes. If this is you, then read on!
Watch the sunset. The most romantic thing you could do on a date. Sunsets are beautiful and make for the perfect setting for a first date. Bring some food and drink with you too.

Go bowling. Cheap, fun, competitive, and flirty. Bowling is a winner for any cute date idea!

Have a game night. This becomes slightly limited with two people, but there are plenty of games to play as a pair. Make sure you have a deck of cards handy and some classic board games. Or if you go the modern route, set up the games console and play some Mario kart!

Go for a picnic. Just like in the movies, picnics are chilled, romantic, and effortless. Pick a beautiful area, bring a blanket, and pack some of your favorite foods.

Drive-in cinema. This is a retro way of doing the typical movie date. Drive-in cinemas trump the normal as you can be in the comfortable environment of your car, and you can be flirtier. Privacy adds more to enjoying the film.

Go to an animal café. If you're lucky enough to live near an animal café, then utilize this! What's better than a coffee rendezvous? A coffee date with kittens or puppies running around! The perfect opportunity to test how your date interacts with animals.

Mini golfing. Another competitive way of getting to know your partner. Mini golf is the cool, relaxed version of golf and leaves room for flirting, touching, and chatting. Plus, a great chance to show potential skills.

Dinner dates. The stereotypical date but an overlooked one. Cooking skills are an attractive quality for any partner; cooking dinner for your beloved is super romantic. One person could oversee the main, the other, the dessert.

Car wash. Okay, this one could combine romance with errands. Opens opportunity for cute moments to treasure.

Bike ride. When weather permits, this is a brilliant date or something to do before a picnic. Take the scenic route and soak up the fresh air and good company.
Cute dates remind us of summer romances and chocolate-covered strawberries. If you're looking to inject more romance into your life, this is the way to do it.
Creative Ideas for A First Date!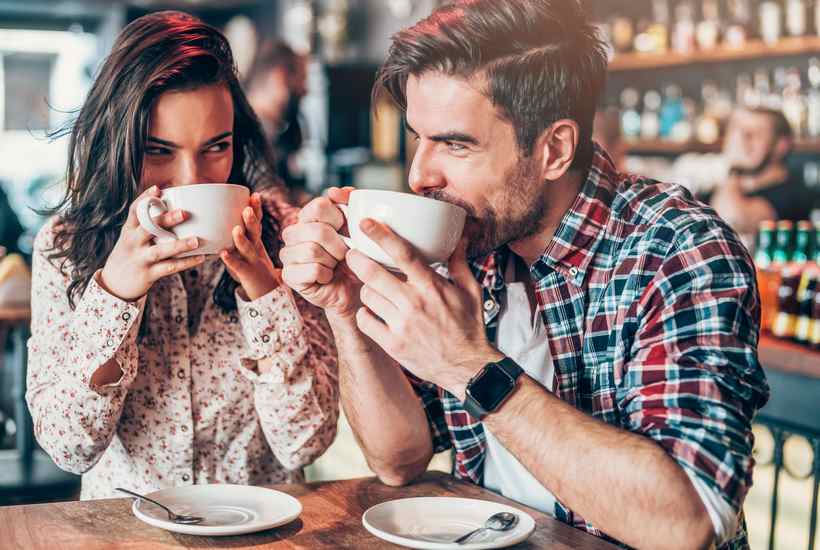 If the previous lists failed to excite you, then you fall into the creative side of dating. This can combine romance, fun, and a sprinkle of adventure. Being outgoing on first dates breaks down the initial wall quicker and allows for greater opportunity for connection. So, what's on your list?
Watch a comedy show. Everyone loves to laugh, and that's a perfect way to build a bond. There's limited pressure to chat, but it still creates a shared experience.

Go rock climbing. Not for the faint-hearted. Rock climbing requires research and practice but find the right facility, and this can satisfy our inner adrenaline junkies.

Paint portraits. An inexpensive way of having fun and learning about the beautiful features of your date. You'll find a new quality of those you love. Plus, a brilliant keepsake if you go long-term.

Mixologist for the day. Get some spirits, mixers, fancy glasses, add those tiny umbrellas and make up new drinks. A good way to get drunk with your date whilst being creative!

Volunteer together. The volunteer venue of choice will dictate levels of creativity/ excitement, but why not spend this time together to help others. A great date for our activist singles.

Take a dance lesson. It could be salsa, could be street; dancing is a brilliantly flirty way to get close with your partner while learning something new and breaking a sweat.

Make a bucket list. Nothing better than to bounce ideas off of someone and create the perfect bucket list. You may find something for you both to do on the next date…

Live music. Whether it's making it or viewing it, music is the key to most people's hearts. Feeling the pound of the bass through your chest is an unmatched feeling.

Horseback riding. It may not be on the beach at sunset, but a day with horses is another great way to test how your date reacts to animals.

Pottery painting. This may not sound the most exciting, but who said you have to play by the books? Set yourselves timers or incorporate the portrait painting date into this?
Creative dates can take up an extra budget, but who can put a price on love? If you want more excitement in your life and less of the textbook romances, this section is perfect for you.
While first dates can be daunting, there are fun and exciting ways to make the most of them. None of them must be serious if you don't want it. Use this time to meet new people, try new things, and broaden your horizons. Making memories along the way is a bonus and one to carry with you. No matter where you met your partner, be it online, through a friend, or at work – take them on a date to remember. If you go long-term, then you'll appreciate the extra effort you put into planning the first date of many.
Check out related articles: