100 Nice Things to Say to Someone for Different Occasions
100 Nifty, Neat, and Nice Words to Say to Someone
Tongue-tied or extremely unsure of how to say a nice, neat, and nifty word or two to people?
Fear not, for humans have a gazillion and one nice thing to say to someone—in the various world and regional languages, and local dialects and subculture lingo as well. The English language alone has a colossal cornucopia of nice words to say to someone for various reasons and occasions, and it leaves room for tweaks and customizations.
There are nice cookie-cutter greetings, compliments, and pieces of advice to lift the spirits of family, friends, bosses, colleagues, clients, associates, neighbors, acquaintances, even strangers, and other sorts of people. Every standard, done-for-you word and line has been inspiring, encouraging, motivating, and countless uplifting souls since time immemorial.
It is the personalized, do-it-yourself word; however, that makes for a neat, nice, nifty, and impact-laden morale booster of people.
Here are 100 nice things to say, as in really nice things to say to people, according to reason or occasion:
Greetings
For touching pleasantries with people, nice and happy things to say abound. A neutral but cordial word or line is for people you have just met. A more familiar tone is for people who are more than plain acquaintances.
Delighted to meet an extraordinary person like you.
What a contagious laugh you have!
What a warm and winsome smile you have!
What tantalizing eyes you have!
You look nice, very nice.
You're a certified charmer.
You're officially fun and fab.
You're undoubtedly mesmerizing.
You're simply stunning!
Compliments
What is something nice to say to a friend or family member who is on the road to attaining a goal or has just finished a significant project?
Any word of encouragement or praise is fine and nice, although the best compliments are those that come with an undeniable sparkle in your eye, plus a glowing aura that touches and bathes people with sheer hope and happiness.
Aren't you the best version of yourself yet!
The best human being ever!
Good going!
Good on you, dude!
How come jokes are funny when you're the one telling them?
I admire your style.
I adore your wisdom.
I highly value our friendship.
I love how you can encourage others to live their dream.
I truly appreciate your commitment and effort.
I'm a huge fan of yours.
I'm impressed with your work.
I'm lucky to be your friend. Word!
It's your kindness that keeps my faith in humanity.
I've never met someone as nice as you are.
Keep up the good work.
Nothing can stop you now. You're on fire!
Pat on the back for being extremely nice.
Someone nice has gotten off on his/her remarkable right foot.
Someone nice is extra-radiant today.
Someone nice woke up on the rocking and rolling right side of the bed today.
Stop being you, and my world will turn upside down.
Strong must be your middle name.
That's a splendid head on your shoulders.
That's surely right in your wheelhouse.
That's the right way to do things.
The human race is terrific with nice people like you.
This is very good! Keep your suggestions coming.
What a breath of fresh air you are!
What you did was exemplary.
Why do you always know what to say?
Why do you always know where to find silver linings?
You are enough.
You are just wow!
You are obviously at the top of your game.
You are one nice and tough cookie.
You are the epitome of graciousness.
You deserve it!
You did very well!
You don't know how much I admire your integrity and principle.
You have a grand sense of humor.
You have some of mankind's best ideas.
You inspire people to become better.
You make challenges and obstacles look easy.
You make the horizon strikingly brighter.
You own up whenever you make a mistake, and I admire your humility.
You personify magnanimity.
Your cheerfulness is infectious.
Your ideas are worth more than a trillion dollars.
Your passion to learn new things is impressive and marvelous.
Your perspective is fascinating.
Your potential is astonishingly limitless.
Your presence unmistakably lights up the room.
Your views are like spring water. They are cool, pure, and refreshing.
Your work is totally brilliant!
Your work is magnificent!
You're a genius!
You're a gift to people around you.
You're absolutely going to town.
You're amazing!
You're awesome!
You're definitely showing progress.
You're doing beautifully.
You're fantastic!
You're on the right track.
You're so good at essentially everything you do.
You're special to many people.
You're such a good listener.
You've set a superb example to others; thank you!
Congratulations
A word of congratulations makes for nice compliments for friends, family members, and other people who have scored a specific achievement.
Bravo!
Excellent work!
Good job!
Good one, mate!
Good show, buddy!
Hats off to you!
Kudos!
Nice work!
Outstanding!
Proud of you!
That was glorious!
That was splendid!
Way to go!
Well done!
You did it!
You do me proud!
You kicked butt!
You nailed it!
You rocked it!
You were exceptional!
You were incredible!
You were wonderful!
Well-Wishes
Pleasantries, compliments, and congratulatory messages are not the only nice words to say to friends and family members in their academic, professional, health and wellness, or profoundly personal journey.
An endearing word or two (or three) for people to show you care about them:
Be well!
Break a leg!
Cheers!
Good luck!
Stay safe.
Safe travels.
Stay in touch.
Take care.
Words of Wisdom
There are plenty of nice quotes and kind words to say to someone in a rut, having an extremely bad hair day, or whose project has agonizingly tanked. A reassuring word or line can swiftly restore confidence in people.
I have flowing faith in you.
Keep going; you've already come this far.
You can definitely do it. Word up!
You can undoubtedly make it happen.
Words of Comfort
Then, there is something thoughtful to say, an appeasing word or phrase, to people mourning the loss of their beloved (including pets), their livelihood, or an object that matters to them.
I'm greatly saddened, too.
I'm deeply sorry for your loss.
You're surrounded by people like me who love and care for you.
Nice Things to Say to Friends and Family Who Are Down and Troubled
There are many nice, positive things to say to a friend or family member who has many negative words about themselves, their environment, or life itself. Just dig deep into your heart and soul to find the exact, most meaningful word or phrase for a particular situation for people losing hope and positivity.
I'm just a phone call away, okay?
Take it easy, yes?
Talk to me anytime. Don't be a stranger.
Rise. Soar. Shine.
Nice Things to Say to a Stranger in Low Spirits
There is an abundance of nice, sweet things to say to a person who is down on his or her luck, including a soothing, uplifting word for children who are sad and hurt.
In the Ancient Greek poet Pindar's words, 'The best of healers is good cheer.'
Cheer up, buttercup!
Hang in there, okay?
Hang loose, dear.
Life's legitimately better when you're laughing.
Stay positive. Things will soon get better.
Nice Words to Say to People Who Are Heroes and Heroines
Acts of grace and goodwill by noble people deserve a generous word of praise. So, let the word of appreciation and gratitude flow from your inner being when people have been more than nice enough to make sacrifices for you.
I wouldn't have made it without the miracle you performed today.
The people couldn't have done it without your bravery.
Thanks very kindly for your invaluable help and service. It's a precious gift, a treasure.
You were valiant!
You're a godsend!
You're my personal hero/heroine. I salute you!
Nice Thing to Say to Yourself
Commend yourself for saying something unmistakably nice to people and saying something nice about someone as frequently as your pure, genuine heart and soul can.
Carry on, beloved self!
Hey, it's okay to be officially nice and say a reassuringly nice word to people.
Stay nice, impeccably nice to people.
What Is the Term When You Want to Hear Someone Say Nice Things?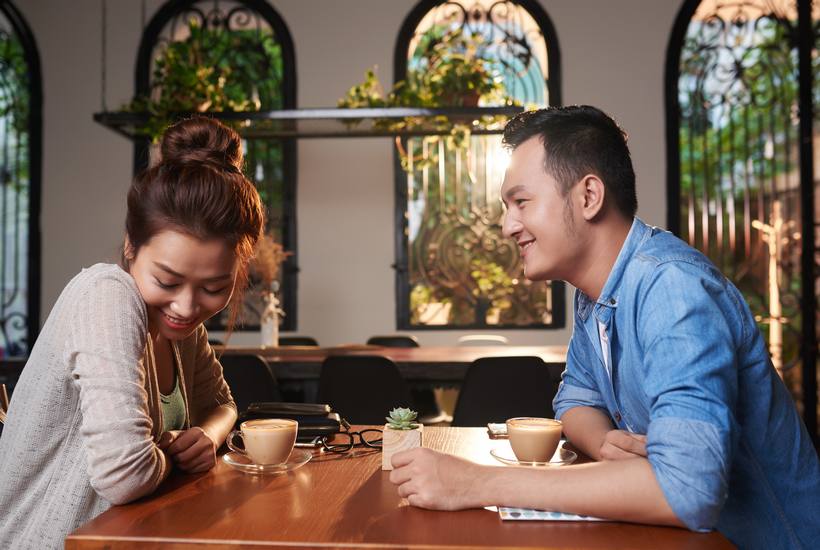 Brimming with hope and faith in humanity is what you are if you always want to hear someone say a totally nice word or two to people.
Additionally, you are worthy and beautiful inside out if you strive to keep a cache of really nice compliments for people and extremely nice things to say to someone. There is no point in mouthing sheer negativity, and you simply keep quiet if there are certifiably no cute things to say to someone in particular or a handful of people in general.
What Is the Term When You Want to Hear Someone Say Nice Things to You?
The answer: cool and warm.
Accepting compliments in moderate amounts is absolutely fine. Even for selfless people, who always have an awesome word and nice things to say to someone, an amazing little compliment sent the way of people is welcome.
If you are one of these marvelously magnanimous people with nothing but loads of positive words to say to someone, you know that getting a word of praise yourself is not about vanity.
Being at the receiving end of a nice word and sweet things to say to someone (your undeniably nice self, in this case) will inspire, encourage, and motivate you to keep going as a wonderful, radiance-packed people person.
As for your search for truly meaningful ways to compliment someone, not to mention uplifting things to say to people, never tire of learning and embracing a word or two. The act of bringing good cheer and spreading some sunshine is, after all, a continuous process that leads to deep satisfaction and incredible fulfillment.
So, go ahead and keep delivering a nice word or phrase to people. Doing so will surely help change the universe for the better!
Why Do People Need to Find and Know Kind Words to Say?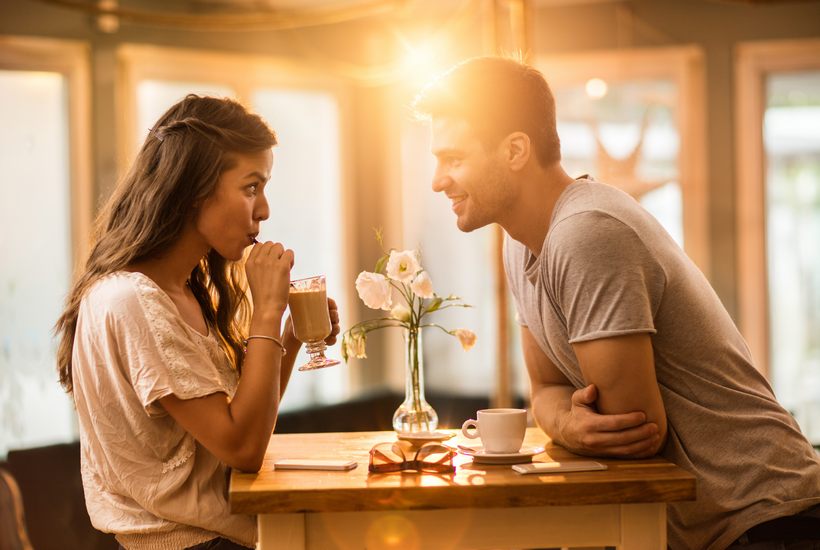 Kind words to say and nice things to say to someone are much needed, especially during the darkest moments in this galaxy of anxious people.
Nice things to say to someone —be he or she a family member, friend, or stranger—offer boundless inspiration, encouragement, and motivation, not only to people receiving the compliment but to those hearing, seeing, and feeling the sincerity and genuineness. Brief or lengthy, a graciously delivered word or line is powerful enough to save the day for countless people.
A nice word to say to and about people is definitely stirring, moving, and uplifting. This is the perfect cure to the ugly nickname or nasty description that rapidly degrades the image, deflates the spirit, breaks the heart, and shatters people's souls.
When Is the Perfect Time for People to Have Kind Words to Say?
The most opportune, exact moment for people to have kind words to say to others and nice things to say to someone is this: any time.
A neat, nice, and nifty word that compliments people is absolutely welcome at dawn or dusk, sunrise or sunset, noon or midnight, some minute or other in-between—as long as the person who receives the good cheer hears, reads, or feels it clearly. This is also as long as the person delivering that neat, nice, and nifty word to people is doing it wholeheartedly.
A simple but joyous "Good morning!" or "Good afternoon!" or "Good evening!" is something nice to say. The merry greeting alone makes most anyone's day: females, males, LGBTQIA community members, young persons, older people.
A genuinely caring and concerned "Hi! How are you?" or "Hello! How have you been lately?" is also nice. The affecting gesture tremendously boosts the morale and sets the good mood of people you intensely respect in turbo mode.
What Are Kind Words to Say to Other People, Anyway?
Truly nice things to say to someone are an earnest, honest word or two to people—not plain lip service uttered carelessly for mere compliance.
The real nice word to say to people should inspire and encourage, motivate and uplift. It certainly should not be plastic greetings mouthed by a robot with zero emotion and affection.
The neat, nice, nifty word or line to make people feel good is classified under the following:
Greetings
Compliments
Congratulations
Well-Wishes
Words of Wisdom
Words of Comfort
Some nice, kind words to say to family members pursuing their pipe dream: "How's your project coming along? I can't wait to hear about it!"
Something nice to say, a totally kind word, to friends vying for promotion: "You can do it!"
A superbly sweet compliment to people passing the test with flying colors or making a major accomplishment at work: "You nailed it, good job!"
There are also wondrous words of comfort for people who did not make the grade and are reeling from their failure, "Our greatest glory is not in never falling, as wise Confucius has written, but in rising every time we fall.'"
Then there are profound condolences for people who have lost people and pets they love. They could use a nice, powerful word or two that ease the pain somewhat, if not immensely.
How to compliment someone, or provide a nice and comforting word or two, is up to you. But remember, sincerity is the key to expressing and conveying kind thoughts and feelings to people effectively and successfully. One heartfelt word outweighs scores of meaningless sentences.
Check out related articles: