Breakup Songs to Soothe Your Soul
Breakups Are Easier with Fitting Soundtrack
You can agree with me that breakups are never easy regardless of side of the equation you are operating from. "If music be the food of love, play on" is a timeless line adopted from William Shakespeare's comedy, Twelfth Night. It is thereby appropriate to postulate that the same music can help assuage a broken heart.
What you need is the best of the best breakup song list to carry you throughout the healing process. You will require a playlist ranging from the best bad breakup songs to the best inspirational breakup songs ever recorded. Are you distressed, disorientated, and disturbed because of a breakup? Well, relax because the good news is: you are not alone. Sit back and take notes on the best playlist you can delve into to mollify your melancholy.
The Best Breakup Songs to Help You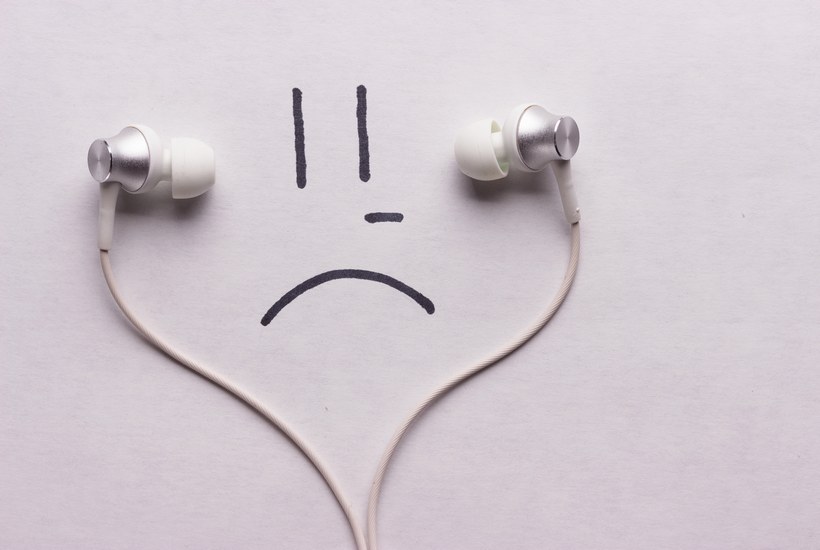 Moving on can be quite cumbersome depending on the level at which your relationship was. What better way to do it than keenly comprehending the lyrics from the classic breakup songs. Won't you agree? I bet you do.
Here is a compilation of the best uplifting break up songs that will give you that assurance that everything is going to be alright despite the ordeal you are going through;
"Cry me a river" by Justin Timberlake – This jam is the ultimate healer to help you accept what your partner did and make a stance to never be put in such a position ever again. As part of the lyrics stipulate, "You don't have to say, what you did. I already know; I found out from him. Now there's just no chance with you and me. There will never be…." By now, you will have gotten over them, won't you agree?

"Don't hurt yourself" by Beyonce – You will definitely draw a lot of strength from these lines "I am the dragon breathing fire. Breathing mane, I'm the lion. Beautiful man, I know you are lying. I am not broken, I'm not crying, I'm not crying…."

"We are never ever getting back together" by Taylor Swift – Are you in an on and off a relationship? Well, this is the song for you. Why set yourself up for the next breakup? Be inspired.

"Miss moving on" by Fifth Harmony – This awesome breakup song exudes determination to move on right from the first stanza; "I'm breaking down, gonna start from scratch. Shake it off like an Etch-A-Sketch. My lips are saying goodbye. My eyes are finally dry…."

"Thank you, Next" by Ariana Grande – What a better way to be upbeat than to move on to the next relationship? As the lyrics suggest, "Plus, I met someone else. We are having better discussions. I know they say I move on too fast, but this one is going to last"

"Don't hurt like it used to" by Grace Carter – This is a motivational break up song that will serve to encourage you that even though you were hurt initially, the feeling dissipates, and you will eventually feel better.

"IDGAF" by Dua Lipa – Talk of cutting off someone from your heart for eternity. As the song clearly shows, "So I cut you off. I don't need your love because I already cried enough. I've been done. I've been moving on since we said goodbye. I cut you off". You won't entertain anymore lame excuses to experience another heartbreak, will you?

"Ain't thinking about you" by Eden Prince and KREAM – This is the best breakup song when you want to get someone out of your mind. The song says, "leave me in your past; there is no point in turning back…"

"Let me go" by Alesso and Hailee Steinfeld – Talk of recognizing that your relationship couldn't work and letting it go for good. Well, these lines say it all "We know this thing wasn't built to last, yeah…….someone will love you, let me go…" Fantastic, isn't it? Let it go and find happiness!!
The Best Breakup Songs Ever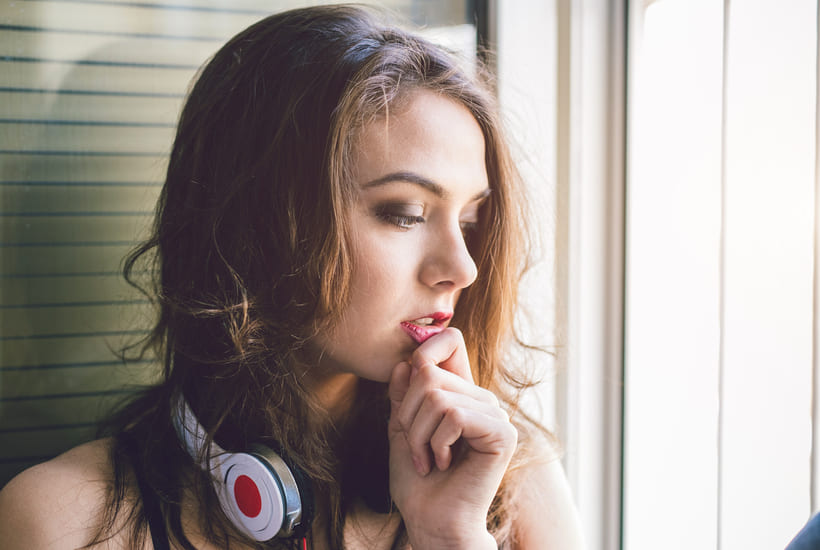 Are you there feeling Sad and heartbroken? Well, I have a suggestion for you. What am I talking about? It's non-other than a list of the best break up to ever grace the face of the earth. Interesting, isn't it? Sit back and peruse this list and move on to a level of emotional therapy that you have never experienced before;
"Back to black" by Amy Winehouse – This beautiful singer said it all in this jam. Clearly heartbroken when she rants that she died a hundred times after the breakup. She tells the man to go to "her" while she goes back to "black". Pretty metaphorical, isn't it?

"Hey, that's no way to say goodbye" by Leonard Cohen – This old school breakup song brings to the limelight the nostalgia that you can usually experience after a breakup. The lines that stand out here are; "I loved you in the morning, our kisses deep and warm. Your hair upon the pillow like a sleepy golden storm…"

"Un-break my heart" by Toni Braxton – Sometimes you don't really want to let it go when you remember the nice times and all the things you did together. Braxton says, "Don't leave me in all this pain, don't leave out in the rain. Come back and bring back my smile…….the nights are so unkind, bring back those nights when I held you beside me…."

"Wrecking ball" by Miley Cyrus – "Don't you ever say I just walked away, I will always want you. I can't live a lie, running for my life. I will always want you…." You may have had a breakup with the one you really felt was the one. This is the best breakup song to listen to in that tough time.

"I want you back" by The Jackson 5 – This breakup song is the perfect fit when you feel you really need another chance to mend fences. "Oh baby, give me one more chance, won't you please let me back in your heart? Oh, darling, I was blind to let you go…"

"Dry your eyes" by The Streets – expressing those emotions can be pretty hard for men, but this jam just nailed it. "Please let me show you how we could only be us, I can change, and I can grow, or we could adjust…"

"No distance left to run" by Bruh – Sometimes it's wise to accept that it is truly over, and you wish your counterpart all the best. Bruh admits there is no more distance left to run, trying to save the relationship.
The Best of the Best Girls Breakup Songs
I think the heart is the most fragile of all the body organs, won't you agree? The heart wants what it wants, right? A girl requires that uplifting, upbeat, and motivational breakup song to help her rise up again from the anguish and disappointment of a breakup.
As a woman, you will need that girl power breakup song to enable you to meander through the breakup quagmire. Here is a compilation of the best breakup songs to help you do exactly that;
"Stay" by Rihanna featuring Mikky Ekko – Where else to start than with a Rihanna break up song. This song will, without a shadow of a doubt, help you win your partner back, especially with the catchy lines, "Something in the way you move makes me feel I can't live without you. It takes me all the way, I want you to stay…"

"Someone like you" by Adele – You definitely can't talk about the best heartbreak ballads and bypass queen Adele. She is not ready to let go just yet in this super jam from 2011. "I had hoped you would see my face and that you would be reminded that for me, it isn't over…" she then continues and drops the girl power line that "Never mind, I will find someone like you" Awesome, isn't it?

"Best thing I never had" by Beyonce – Queen B is upbeat that she is better now without that fake relationship. She is gratified that she saw the light "Thank God you blew it, I thank God I dodged a bullet. Am so over you…."

"It must have been love" by Roxette – This old school breakup song from the 80's is still relevant to this date. Sometimes you have to accept that it was good, but it is over either way. She admits that what they had must have been love, but she admits that in some way, she lost it.

"Exhale" by Whitney Houston – You may have fallen in love, and maybe you thought this is it. Whitney gives you a dose of reality that sometimes it is wrong, sometimes it is right. There comes a point where you just have to exhale by either laughing or crying out loud.

"Big girls cry" by Sia – Sometimes it is alright to just cry and shake it off. Sia admits that even the strong and tough girls will take a moment and express their emotions by a deep sob. "Tough girl whose soul aches….big girls cry when their hearts are breaking…"
The Top Breakup Songs of All Time
Some relationship breakup songs have seemed to shine with age. Evidently, you can agree with me that a breakup in the '60s to '80s is not any easier than a breakup in the 21st century.
I know you are now very keen to explore these classic breakup songs that have inspired, encouraged, and healed thousands of souls over the years. Well, wait no more because here is a compilation of these timeless breakup ballads;
"I will always love you" by Whitney Houston – Originally recorded by the great Dolly Parton, this song seems to resonate with numerous souls that have experienced a heartbreak that they never intended to have. Whitney took it to a whole new level of popularity and excellence to this date.

"Stronger" by Kelly Clarkson – You cannot talk of moving on from a relationship without referring to this classic breakup song. Kelly insists that she is much stronger and happier after the breakup. "You know the bed feels warmer, sleeping here alone…… I think you had the last laugh….baby, you don't know me because you are dead wrong…"

"What about us" by Pink – When you are contemplating about what happened in your relationship, look no further than in this jam "What about us? What about all the times you said you had the answers? What about all the broken happy ever afters?"

"Party for one" by Carly Rae Jepsen – Globally recognized for "Call me maybe" hit single, Carly nailed it for the brokenhearted in "party for one". She admits she is trying to get over the ex but isn't that what you are trying to do? She sings, "Tried to call you out to spend some time to see, but somebody's in your way. Tried to let it go and say I'm over you….I'm not over you, but am trying…"

"Too little, too late" by Jojo – This classic hit will take your breath away. You may have given too many chances to your partner, but there comes a time when it is just too little too late. She rants that "You take my hand and say you have changed, but boy, you know you are begging don't fool me, because to you it is just a game…..your chance has come and gone…"

"So sick" by Ne-Yo – This hit peaked at number one on the billboard hot 100 chart in 2006. Justifiably so because he sings smoothly on his intent to put all the dejection behind.
I know there is no perfect or single answer to any problem in the world, but with this classic breakup hits, you are assured a feeling of hope and a peace of mind.
Check out related articles: