Easy Meals to Impress Your Girlfriend and Strengthen Your Bond
Cooking a nice meal for your girlfriend is a way of showing her how much she means to you. There are lots of romantic food ideas that will make your night a memorable one. You can step up your game by firing up an oven and cooking a tasty meal from scratch. We have provided you with some cute dinner ideas for your girlfriend.
How to Cook for Your Girlfriend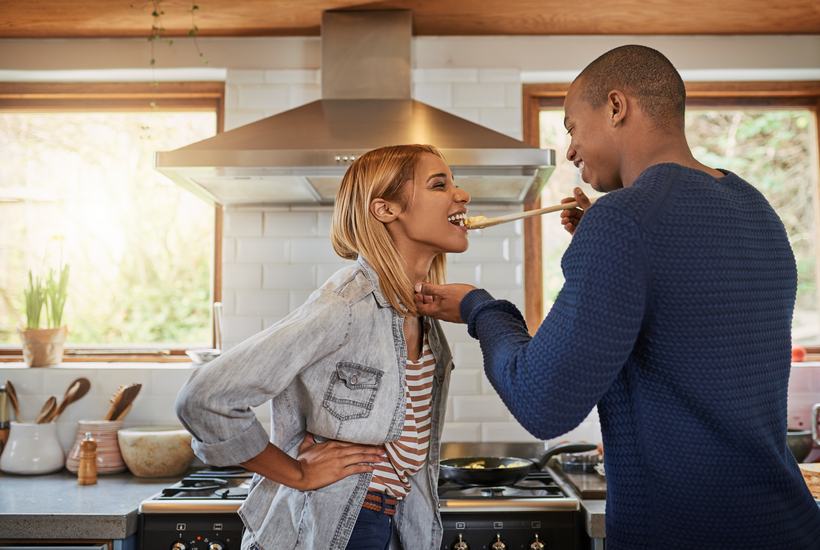 It's no secret that women love a guy who can cook. Even if you're not a pro at preparing home-cooked meals, your girlfriend will appreciate the effort you put into putting a delicious meal on the table for the two of you to enjoy. Whether you're celebrating her birthday, your anniversary, or just want to surprise your girlfriend "just because," you have to do some prep work in advance. Here are some steps that you need to follow to turn your day into a romantic memory that you will never forget.
Pick a day when you will both be free. Ask her when she'll be having an open night, then tell her that you would love to invite her to your house. Be sure to tell her that she should come hungry.
Decide if you would like to surprise her. If you plan to surprise your girlfriend, you need to do extra work to ensure that everything is under wraps. Find a good excuse that will make her come to your house.
Pick a recipe in advance to get all the ingredients in time. Choose something that your girlfriend will enjoy. Make sure you buy fresh ingredients 1-2 days before the dinner.
Choose some good songs for the meal. Pick romantic music that will set the mood. The music you choose should include some of your girlfriend's favorite songs. Keep in mind that jazz is always good for dinner dates.
Set the table before you begin preparing the meal. You can add some flowers, candles, and a fancy tablecloth. Match the food, decorations, and music to transport your girlfriend to Paris, Rome, or a Tropical Island.
Best Romantic Dinner Recipes for Two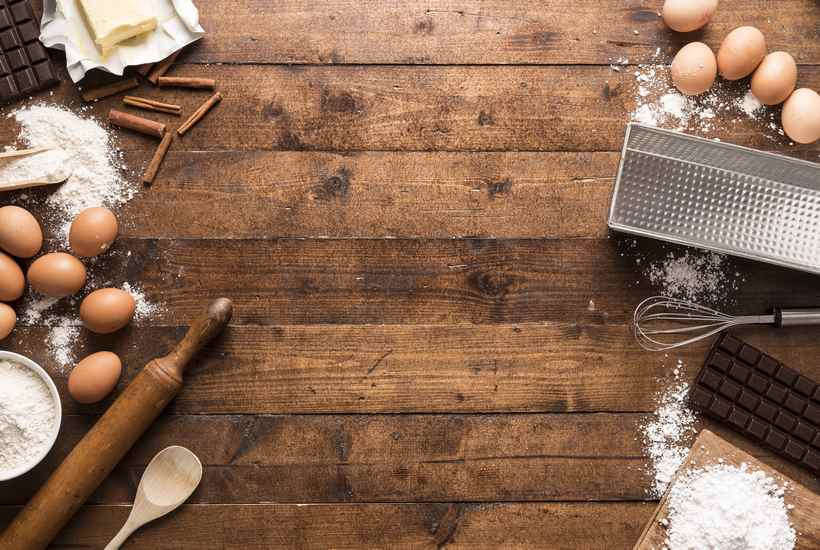 Having a romantic dinner with your girlfriend creates an opportunity for communication. In turn, this will deepen the relationship. With that said, here are some of the best dinner date recipes for two.
Fond of Fondue
To start preparing this intimate dinner for two, simmer wine in a fondue pot (caquelon). Add Gruyere cheese and Swiss cheese, a quarter pound at a time. Make sure you stir every time you add cheese until it melts. Stir in flour and then stir in nutmeg and salt once all the cheese has melted. You can serve it with cut-up French bread and enjoy it with your girlfriend.
Coconut Crusted Fish Tacos
If you and your girlfriend love going to a local taco spot or order takeout often, you can learn how to make these fish tacos for an at-home date night. Broil some tilapia after coating the fish with a mixture of shredded coconut and panko bread crumbs. Once the fish is done, place the fish pieces in tortillas and top with jalapenos, avocado, and cabbage slaw.
Taleggio and Thyme Pizza
If you are looking for romantic dinner date ideas, you can try this delicious dish. Start by preheating your oven to 220°C, then line two baking trays with baking paper. In a bowl, place one bunch of rosemary, 2 garlic cloves, thyme, and half a cup of extra virgin olive, then stir to mix. Place two ready-made pizza bases on your baking trays, then brush with herb oil. Take two Désirée potatoes and slice them without removing the skin.
Arrange the potato slices in one layer on top, then brush with more herb oil. Scatter over pieces of Taleggio, then season with sea salt. Put the pizzas in the oven and bake them for about 15 to 20 minutes or until the potato turns golden and becomes tender and their bases become golden and crisp. Drizzle the pizzas with a little extra virgin olive oil. Cut into slices and enjoy with your girlfriend.
Chorizo Carbonara
This is one of the most romantic meals that you can enjoy with your girlfriend. To prepare Chorizo Carbonara, follow the steps below:
Start by bringing your pan of salted water to a boil. Add 400g spaghetti to the pan, then cook for about 10 to 12 minutes or until al dente. Drain the pasta, but reserve a ladleful of the pasta water.
Slice 160g chorizo into rounds. Set a frying pan over medium heat, then add the slices of chorizo. Fry for around 5 minutes; turn once and fry until they get crisp before removing them from the heat.
Crack four eggs into a bowl. Grate 50g parmesan and beat 3 tablespoons of these into the eggs. Take one lemon and finely grate the zest from it.
Tip the pasta onto the chorizo in your pan, then toss well to combine. Add the parmesan and egg mixture along with the grated lemon zest. Toss until the mixture becomes thick but does not scramble. Loosen the mixture using the reserved pasta water.
Squeeze over lemon juice and sprinkle some freshly ground black pepper and the parmesan that you had reserved. Serve and enjoy!
Enchilada Style Burritos
If you're looking for easy romantic meals to cook for her, then this Mexican food recipe is perfect for you. Follow this guide to know how to cook Enchilada Style Burritos.
Add 1/2 tablespoon oil or butter in a pan. Add raw rice, then saute until it develops color or around 3-4 minutes on medium heat.
Add cilantro and green chili, then mix. Add water to 3/4 cup rice and cook it.
Add 2 tablespoon of lemon juice and mix. You can then keep this aside.
In a pan, heat 1/2 tablespoon of oil or butter. Add a pinch of salt and onion, then saute until translucent. Add in red chili powder and 15 ounces of black beans. Drizzle water, then saute it for about 2-3 minutes.
Preheat your oven to 350°F and put it on broil mode. Heat two store-bought tortillas on a griddle until the undersides become lightly golden and their surfaces start to bubble. Place the tortillas in separate round baking pans.
Add the rice you had prepared earlier at the center of each tortilla, then add the black beans mixture. Pour Enchilada sauce, and Mexican cheese blend, then roll it up. Place it, fold side down, and pour a little sauce on top of your tortillas. Sprinkle Mexican cheese blend on the tortillas.
Cook in the oven for 3-5 minutes until the Mexican cheese blend melts and the Enchilada sauce bubbles.
Once they are ready, remove them from the oven and add guacamole, lettuce, salsa, and sour cream. Serve while it's still hot.
Tomato and Salami Pizzas
These tasty pizzas take just minutes to make, and you can even buy store-bought mini pizza crusts so you can each have your own pie. Top the pizza with mozzarella cheese, cherry tomatoes, and salami to make sure the meal is filled with flavor. Add fresh herbs once you take the pizzas out of the oven to make them look extra fancy.
Chicken Tikka Masala
This meal is ideal for couples who are looking for romantic meals to cook together. It's easy to cook this delicious meal, just follow the instructions below.
In a large bowl, mix 1 teaspoon of salt, 1 tablespoon of minced fresh ginger, 1 tablespoon of freshly ground black pepper, 1 tablespoon cayenne pepper, 1 teaspoon ground cinnamon, and 1 teaspoon fresh ground cumin. Stir in 2 boneless skinless chicken breasts. Cover and refrigerate for one hour.
Preheat your grill for high heat, and then lightly oil the grill grate. Now: Thread the chicken breasts onto skewers, then discard marinade. Grill for around 5 minutes on each side or until the juices run clear.
In a large, heavy skillet, melt 1 tablespoon of butter over medium heat. Saute 1 clove of minced garlic and 1 finely chopped jalapeno pepper. Season with 1 tablespoon salt, 2 teaspoons paprika, and 2 teaspoons cumin. Stir in 8 ounces of tomato sauce and 1 cup of heavy cream. Simmer for 20 minutes or until sauce thickens.
Add grilled chicken breasts and simmer for about ten minutes. Transfer the food to a serving platter, then garnish with fresh cilantro. Serve with warm pita bread or rice.
Pepper and Rosemary Butter Lamp Cutlets
Your girlfriend is sure to be impressed when you bring a platter of lamb chops to the table. Bake the lamb chops with melted butter, rosemary, and if you have an indoor grill, sear the chops to create grill marks. You can serve the lamb chops with crispy fries for a dinner that is both refined and casual.
Steak Salad With Shallot Vinaigrette
A steak salad is a tasty dish with the right amount of salad that your girlfriend will love. For the steak, prepare it medium-rare to ensure it is soft and moist to blend with the salad's taste. You should whip up your favorite salad and toss it with citrusy vinaigrette to add a punch to the flavor.
Thai Curry With Veggies
Show your cooking prowess with the easy-to-make Thai curry. Remember to get your spices and seasoning right. Cayenne, cardamom, and cumin will make the vegetarian meal flavourful.
Cheesy Potato Casserole
These cheesy potatoes are ideal for anyone who wants to make dinner for a date. Preparing this meal is a cinch: Just heat your oven to 350°F, then combine the following ingredients in a bowl:
2 cups of shredded Cheddar cheese
30 ounces of shredded hash brown potatoes, frozen and partially thawed
1 cup chopped onion
1 tablespoon garlic salt
1/2 cup melted butter
1 can condensed cream of chicken soup
2 cups of sour cream
Stir until the mixture is well blended. Pour the mixture into an ungreased glass baking dish and then baken in the oven for 45 minutes. Serve and enjoy with your partner.
Spaghetti and Meatballs
Spaghetti and meatballs is a nostalgic dish that is not too spicy for dinner. It is easy to gather the ingredients and cook a tasty meal. However, you should ensure the sauce is tasty.
Garlic Butter Shrimp
Garlic Butter Shrimp is also one of the easiest food to cook for your girlfriend. The dish is full of flavor, and you can serve it with white rice. Want to know to cook this dish? Follow the instructions below.
In a larger skillet, melt two tablespoons of butter over medium-high heat. Add salt, pepper, and 1 .5 pounds of medium shrimp. The shrimp should be peeled and deveined. Cook for about 2 to 3 minutes or until it turns pink, and then set it aside.
Add 5 cloves of minced garlic to the skillet. Cook for 1 minute while stirring constantly. Stir in lemon juice and chicken stock. Bring to a boil and then simmer for approximately two minutes.
Stir in 6 tablespoons butter, one tablespoon at a time until it melts and becomes smooth.
Stir in shrimp, and then gently toss to combine. Garnish with parsley leaves and serve.
These romantic dinner menu ideas are perfect for anyone who would like to surprise their girlfriend and make their relationship grow stronger. They will make special occasions even more memorable, and if you're preparing dinner to make your girlfriend's day a little less stressful, she's sure to appreciate this considerate gesture. Enjoy!
Check out related articles: