How to Write a Love Letter
With many different articles trying to show us the best way to write a love letter to your lover, where do we look for true, accurate advice we can trust?
Domain.com is the place to find reliable advice! We have a team of dedicated dating experts on hand so you can be 100% sure how to write a hard-hitting love letter filled with things that are proven to pull on your partner's heartstrings and make them feel desired, loved, and welcomed. You need not spend another moment wondering what to say in a love note to your boyfriend or girlfriend; you're close to becoming an expert in creating love letters yourself! Keep scrolling!
How to Be a Fun Texter
It's never been a small task beginning the process of writing a love letter to the person we hold closest to us or completing it and giving it to our significant other for real. Aside from a small minority, most of us feel uncomfortable detailing our deepest thoughts, feelings, and emotional vulnerabilities. Still, the potential rewards and virtually unending benefits drastically outweigh the potential pitfalls. After all, we're not opening up to a complete stranger but to our favorite special person. So, don't worry about being embarrassed once the letter is received, whether we're present at the time of reading it or not. Your lover will overlook your small mistakes! All that matters at this point is your sincere heart and real emotions.
How to Start a Letter to Someone You Love Today
It won't come as a surprise that the hardest thing about creating a love letter is putting pen to paper or finger to screen if you're more technologically inclined. We understand nerves play a factor universally when men and women attempt to write down intimate feelings; setting these aside and tapping into your creative side is your best course of action!
To begin a love letter to your favorite person in the world, setting the tone is the key component, allowing the rest of the letter to follow. You want your message of love and warmth to be portrayed clearly; then, your partner understands you've composed a loving letter from the beginning. Think about the reasons you've opted to create the love letter; this will help in knowing the right words to say. Whilst we can guide you, nobody knows your partner like you, delve deep into your reasoning, and the words will soon find their way to the page.
To begin any great love letter, a personal greeting for your lover is a must! For best results, we recommend you stay away from phrases such as "Dear" or "Hello," instead opting for an opening line such as "To my true love" or "This is a letter to the person I value the most." By including a personal greeting, the letter begins in a distinctly more positive manner.
Opening up and showing your vulnerable side might be a personal obstacle you need to clear before putting pen to paper, but it is the best way to effectively portray your affections. However, if you're looking to be more reserved with your writing, go heavier on compliments and recall a series of your best shared happy memories. This works especially well for men not looking to open up but still wanting to show their feelings of affection. Naturally, men find opening up more difficult than women, usually out of fear of looking "soft."
The purpose of your romantic letter allows you to know the correct things to say. It's important to know why you're composing your heartfelt feelings into a love letter to get the best results. Are you trying to convey your love in a way you're not able to by speaking aloud? Maybe you're celebrating your relationship as a whole? Have they featured heavily in your thoughts recently, due to the large physical distances due to these tough global times?
Whatever you decided, the main reason to create a love letter is, you're paving the way to a better relationship going forward!
Creating Sweet Love Letters is the Key to Their Heart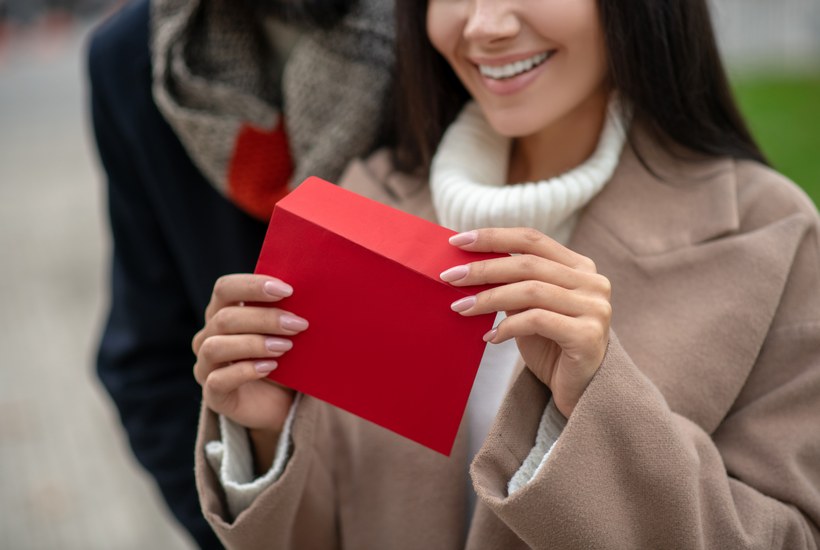 Although we aren't all gifted with the knowledge to write the perfect love letter, we can quickly learn what works and what doesn't, predominantly through other people's past experiences. We now know creating love letters is the key to the heart of your lover, potentially taking things to the next level whilst simultaneously causing surges of dopamine, serotonin, and oxytocin to rush into their brain, filling them with positively warm feelings.
Although you may shy away from giving your love note to your partner face to face, this is the best way to feel the full benefits. As long as your love note is heartfelt and legible, your partner is overcome with joy at your thoughtful gesture, which is better if you're present and can see, feel, and enjoy it there and then.
If your letter has the desired effect, women, more than men (although this isn't uncommon), have been known to carry their love letters with them everywhere they go. This allows them to feast their eyes on your creation and enjoy the feelings that accompany your loving words whenever they wish.
With many different possibilities on what to say in a love letter, you can take it in any direction you think is best, compared to what you think your lover would like to read. We recommend you think deeply, and only then start your letter. Creating a piece of writing that isn't short and sweet but not too long either is strongly recommended. Around a page of A4 text is the maximum we suggest. Otherwise, your message can become offset, particularly if your partner isn't a lover of reading.
Whether you're creating a love letter for your boyfriend, girlfriend, husband, or wife, it's essential you don't rush the process. Taking the time to think is the number one way to truly personalize your love letter providing favorable results frequently.
The Best Things to Say in a Love Letter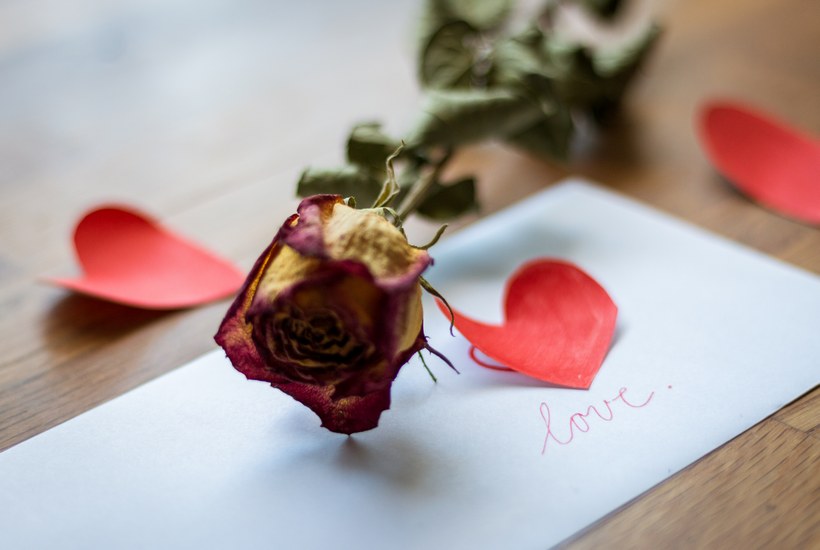 Without a doubt, the best things to say in a love letter are all things that invoke strong, positive emotional responses deep within your partner, enabling them to realize how important they are. Showing your "soft" side once in a while is a fantastic way to keep your relationship fresh or get things going in the right direction again when times become tough.
No complete love letter is achieved without dropping in well-thought-out compliments here and there, as long as they resonate with your partner on a personal level and aren't copied from online search engines. Including personalized compliments early in your love letter is a fantastic way to set the tone for what's to come and get their blood rushing with nervous excitement, paving the way for a successful love letter!
For ultimate success, talking deeply about your future together, the memories you're yet to make, children not yet born, the wedding to follow is a sure-fire way to increase your level of measurable successes. On top of showing your significant other that you're here to stay no matter what happens, you provide them with more love, security, and affectionate desires than before in your relationship, leading to a stronger connection between you in the future.
At one point or another, intimate relationships inevitably become strained, stressed, and fragile, regardless of how strong the bond. Therefore, including your plans for what's to come in your relationship allows your partner to always know how important they are and will remain! Including chat about your future in your love letter can be approached in many ways, each with great success. Whether it's through promises of making memories for years to come, marriage or children, you have a proven way to get your relationship back on the right track, and, as mentioned earlier, this can be re-affirmed at any time with a hand-written letter.
The most successful love letters make our partners feel loved, wanted, cherished, and special, day in, day out. We suggest reading over your new creation, weening out any mistakes, and spraying your favorite aftershave are essential steps to be completed before presenting your heartfelt thoughts and emotions to someone you love on paper.
After learning to create a polished focal point for your deepest desires and feelings for your partner, why delay a second more in creating a thoughtful love letter today? Show that special someone how you feel with your newly created sweet love letter after reading our love letter writing tips here on Flirt.com!
Find this article helpful? Send it to your friends looking for help writing the perfect love letter! Don't let them struggle in silence anymore.
Still, got free time? Check out great expert advice on other popular topics now on Flirt.com!
Check out related articles: