How to talk to a girl and win her heart
Talking is an art that needs to be properly mastered. While talking, you don't just talk. A talk that will get you what you wanted must be effective and goal-oriented. So also, in talking to a girl, the act needs to be mastered and must be an effective one if you will use those words of yours to win her to your side without you bagging rejection.
In talking to a girl, what purpose is your talking spree meant to achieve with her? Do you intend to woo her or just to get close and be on talking terms? With any of this, you still need to know how to talk to a girl in person. Truth be told, to put on a bold appearance and walk up to a girl in initiating a conversation with her is not that easy. Especially if you are dealing with a high-status lady, it is like putting a whole universe on your head to carry; the restlessness that will take place in your heart due to the affection you have got towards the damsel will be so pressurizing.
Just imagine yourself in a club or get-together party, and you meet with a young, beautiful lady who catches your attention to the point of losing concentration and vibe in the dancing and drinking. You intend to walk up to her to initiate a conversation, but instead, your legs were heavy to move, your heart palpitating. Why? Just because you don't know what to say to her to get the conversation started. This can be very saddening and can get you crazy.
But, do you know that you are not the only one in this situation, neither are you the first. Some guys have gone through this stage of timidity and lacking words to starting a conversation with a lady. Even when some got the right word to start the conversation, they go dead on the way and couldn't think of anything to say again. But right now, they have been able to surmount that mountain by learning how to talk to a female you like and topics to talk with a girl to impress her.
How to talk to a girl to win her over is like a task. If you will be successful in talking to her, it is your attitude at the beginning of the difficult task that will affect the successful outcome more than anything else. If you don't have the right attitude and mindset, you won't be able to do what needs to be done.
The best way to get a girl to talk to you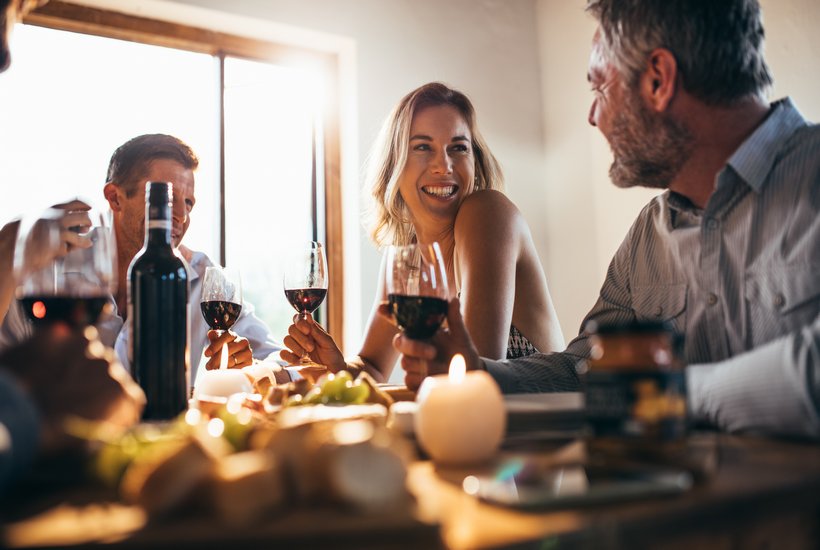 Getting a girl to talk to you is not a hurricane task. As a student, a girl you take classes together can talk to you if she needs something from you. And as a worker in an organization, your female colleague can as well have a conversation with you if she needs a task done or getting an instruction over to you. But is that the type of talk you want with that cute lady? No! You want a mutual conversation with her that will get you close. For her to talk to you, you need to take the bull by its horn yourself to making the best way to get a girl to talk to you. Once you know what to say about any lady, she will be willing to talk with you. Some tips will help you to get started.
Be bold: this is the crucial aspect of talking with a girl. On your own, you need to build self-confidence and self-esteem in yourself if you will talk to any girl. It is a normal thing for your heart to beat when you are about to do it. But, don't draw back; take more steps forward to meet her in full courage with a cute smile, and you will see that fear fleeing from you.

Start a conversation: once you can walk up to her, initiate a conversation but keep it very simple. If you are meeting the lady for the first time, there are two ways to go about it. Say 'hello' or 'hi' to her and compliment her good look. From there, you will get the conversation rolling. The other way, you can either start the conversation with it or combine it with the first method. Walk up to her where she is seated or standing and talk positively about things that are happening around that vicinity. Try to ask for her view about it. With this idea, you will get the conversation going and talking about different topics.
If the girl you want to talk to for mutuality or date is someone you have known for some time, and she has also seen you on several occasions. How to talk to a girl you already know, the approach to her should be quite different. Get close to her with a greeting and from there, ask about her hobbies, movies, books, experiences, family, nice places in the city, and what she loves doing at leisure. This will get you close to each other, and you will be on talking terms. From there, you can decide to move the game to the level which you want with her.
The best way to talk to a girl you like without rejection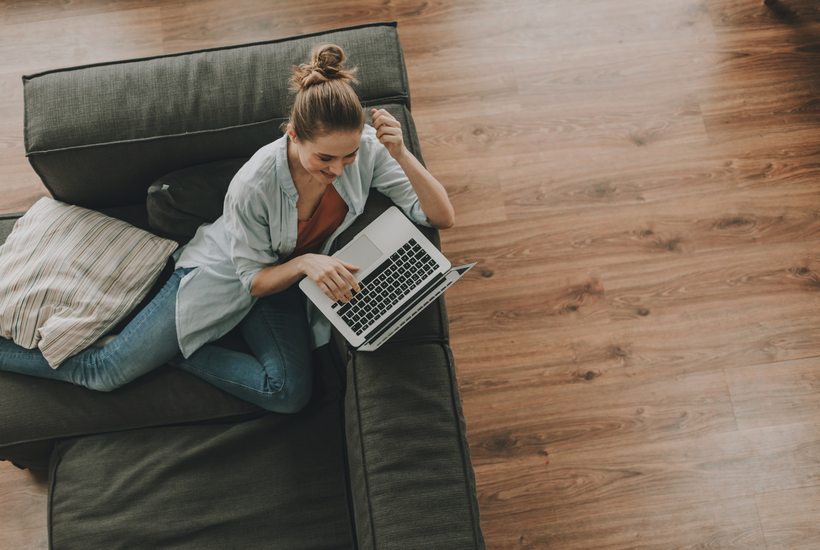 Talking to a girl can be a frightening experience most times. If you are the shy and timid type, the chances are that you will fail on several occasions in talking to that girl you have an interest in. Failing to talk to her, you will keep losing different gorgeous and amazing girls you should have around you as friends or a partner. And you know how painful this scenario can be for you as a guy. While your pals are having the headway with the ladies they have an interest in, you will be retrieving to your shell and going through an emotional and psychological state of allowing those girls to slip through you.
It is why you need to learn and master the art of effectively talking to women and the best way to talk to a girl and know how to impress a girl while talking won't only give a chance to meet and be friends with ladies. It will also help you be a top-notch conversationist, unraveling the mystery of effective and result-oriented talk and being bold to approach anyone without fear of rejection.
What are the good ways to talk to a girl you like
The question that always goes on in the mind of those guys who haven't been into good and smooth talk with ladies is asking themselves, why is it so hard to talk to women? This question depends on individual personality and how you see talking to women. For some, it is the easiest thing to do, why for some guys, it's a hard nut to crack. If you are the type that is used to being around ladies, you will not see this as a problem. To talk with strangers will be just like you are talking with your friends. When you see her as a friend, it will make it smooth for you to initiate a talk with her. For those who are not used to a females environment or being with a female, you will need to break that hurdle and have female friends to start a little conversation to build your confidence level. That being said, you can utilize the different tips and tricks here on the good ways to talk to a girl you like to break such a barrier.
On dealing with your confidence level by making the first move, let's look at other moves to get you what you want. Don't forget, in overcoming that fear, you have to tell yourself that you can do it and believe you are. It is normal for your heart to pound faster than normal; your steps towards her will silence that fear.
Don't be scared of rejection: if you can talk to any girl that you want, you must have it in mind that not all girls you approach will give you a positive response. When you bear this in mind, if the girl turns you down, it will help you to step up your game and know more on tips for talking to a girl you like. With that, you have built-in yourself some level of courage and self-confidence in talking to any girl. Your next move to any lady may eventually be a yes if you didn't give up.

Don't get too nervous: when talking to a girl, you don't need to get nervous because this will quickly expose you. If you do unconsciously, tame it! How? When you are talking to her, let the attention be on the girl and not on yourself. Focus on the points she is making out of the discussion. With this, you will be able to subdue that nervousness. It will also give an array of things to talk about.

Don't prove yourself to her: when talking with a lady, don't try to show yourself up to the girl or say things to entice her to like you. Doing such might get her pissed off, and your aim of wanting her to like you by showing yourself forth in words might turn against you. The conversation aims to get to see the match between you and not to impress. When your focus is on this, it will be your good advantage and help you feel comfortable while talking with her.

Don't try to be funny in your conversation: if you are not the funny type, don't put yourself to the edge by trying to be funny in the conversation. This can kill the spirit of the talk and make her lose interest in it. If it is the normal usual interactive conversation that will make her comfortable around you, focus on that. Let it flow naturally, and don't use some crammed pick-up lines that you might fumble on.

Take the next step: once you noticed that the conversation between you is moving smoothly and cordially, she feels comfortable around you as you do around her. Then, make the next move by asking for her mobile contact to get in touch with her or have a chat with her later on. Don't do it as if your life depends on it but in a polite way. If she refused to give it, act cool and talk with her in subsequent time you meet with her. She may willingly release it to you next time.

Don't hit the nail on the head: once you have started talking to her, maintain suspense, and don't make your feelings and intent to her to be known early before you know what it is in her mind. Just maintain mutuality in the conversation.
The easiest way to talk to girls lies in the way individuals see the talking to a girl. One point you must keep in mind is that that girl is just a normal person like yourself or friends you have been having a regular talk with. When you see her as such, the task will be less difficult as you think. Those girls you see might have an interest in you and waiting for you to make the step as a guy to walk to her. Master the guide here and just talk to girls the way you want and pleases. In a short time, you are already a master of talking to any girl of the choice you want.
Check out related articles: