Interesting things to talk about with a girl
Whether you are exchanging intimate messages with a female you've been drawn towards on a dating site, or you're interacting in the real world, your conversation topics will help develop a rapport. It is important to appreciate the best stuff to talk about with a girl, as being able to enthrall her with captivating subjects will assist you as a sense of chemistry develops.
While good topics to talk about with a girlfriend should come naturally to most people, it would do no harm to work out a list of subjects to talk about with a girl in advance. When you are in the early stages of forming a relationship, there is nothing worse than running into awkward silences.
Should you both dry up at the same time, this can cause considerable embarrassment, and might even lead to niggling doubts about whether or not there is any future in this relationship. Here are some tips that will help you to think of conversation ideas with the girls.
Don't just rely on the first things that might pop into your head during the liaison. There would be no harm in doing some planning prior to your date. So before you even leave home for a get-together, or phone her for a chat, jot down a shortlist. You could even give it an appropriate heading to give you some inspiration – 'things to talk about with a girl.'
Think of captivating topics that would be common to you both, such as favorite films, Netflix TV shows you watch regularly, the type of cuisine you prefer, or what your latest video game obsession might be. How about the music you're currently listening to on your playlist? Finding shared interests is always such an important building block for any relationship.
If you're about to go on a date with a girl you first met on a matching website, give her profile a once over again. She will have listed her hobbies and passions before signing up to this site, and re-reading this will give you ample ammunition when it comes to considering subjects to discuss. She will be particularly impressed that you have taken the time and trouble to look into the things that matter to her, and when you do begin to chat about these, the conversation will flow.
When the time comes to meet in person, you will already have so many options for things to introduce into your discussions. You can use these as building blocks to inspire a diverse range of conversation topics to develop.
Check out our ideas for things to talk about with a girl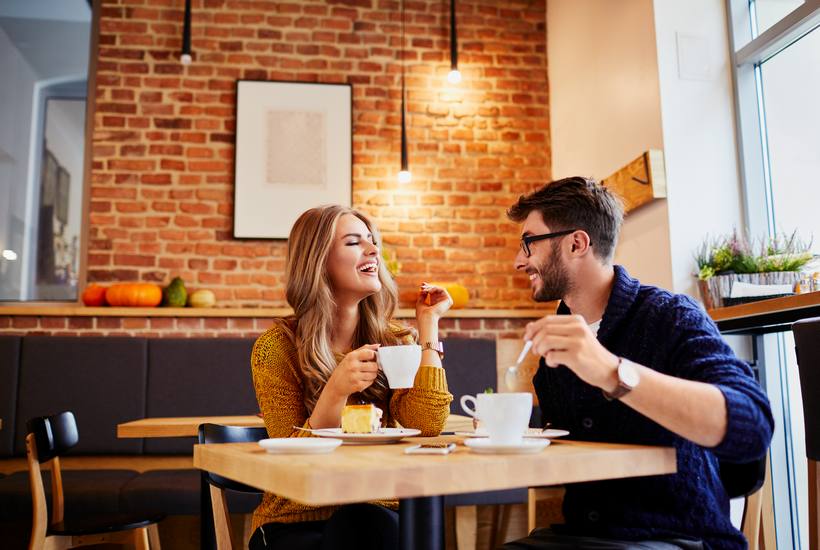 So what are good things to chat to a girl about? You will have been attracted to a particular individual for all sorts of reasons, but if this person has made an impact, this will be because you get a sense that she will be compatible with you. Perhaps this is to do with her leisure pursuits, her lifestyle, her social circle, or her job or college course. All these topics will provide you with areas you can delve deeper into as your chat unfolds.
When you arrange a date before you have even exchanged words with one another, an important factor in choosing the right ambiance.
Nightclubs might be the ideal location for anyone interested in casual pick-ups, but where meaningful relationships are concerned, they are far from recommended. The atmosphere of loud music, and so many other singles clamoring for attention, often having over-indulged in alcohol, is not conducive to forming reliable connections.
Instead, think about places where you will be able to hear yourself think, environments where you can conduct relaxing conversations, unhindered by any distractions. Perhaps a stroll through a park. Why not bring along a picnic blanket and some refreshments to complete the picture? You could always book a secluded table in the corner of a restaurant where are you could conduct your intimate conversations by candlelight and engage with each other.
Things to tell a girl while chatting are so important for establishing the right mood. Every female loves receiving compliments. Check out the makeup she has applied, her hairstyle, or her fashion sense. If you give these glowing comments, you will quickly work your way into her heart.
Your prospective partner will undoubtedly have applied perfume before this rendezvous, so tell her how alluring you find this scent to be. You could always lean in closer as you make this observation, perhaps even expanding on the moment with some tactile action, like gently stroking her hair around her neck. This will have the desired effect of sending shivers down her spine!
There is no such thing as the perfect topic, as individuals will all have their particular favorites. But the more you find out about the female you are with, the easier it will become to home in on certain areas. You can quickly determine those subjects that fill her with enthusiasm, and those that provoke her into stifling yawns!
Do you know the best topic when talking to a girl?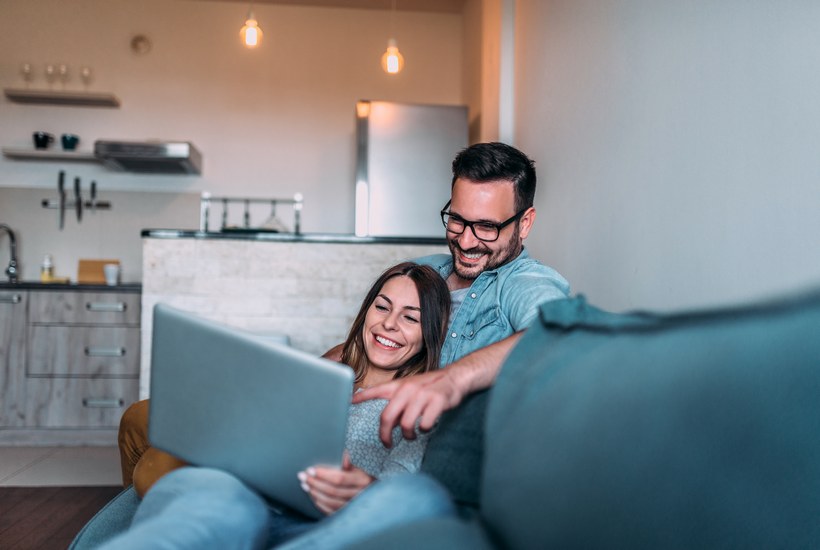 There are so many ways of getting in touch with potential partners these days. If you have browsed through the profiles on a dating site and been drawn to someone's photograph, or the list of personal attributes they have specified, you can send discreet messages via the website's secure communication platform. Once you get to know her a little better, you can swap mobile phone details.
An important part of developing a rapport is to find topics to chat about with a girl on WhatsApp. The beauty of this form of communication is that the more frequently you exchange messages with each other, the more relaxed the mood will be, allowing the conversation to flow naturally.
As well as understanding things to talk about with a girl online, an equally important aspect of developing a relationship is appreciating the subjects you should never brooch when talking to her. Here is a list of taboo conversation areas.
Religion
This is a highly personal subject, and people can be subdivided into so many separate categories depending on their faith, or whether they even profess to believe in anything at all. The bottom line is we are all human beings, so regardless of whether your potential partner identifies as Christian, Muslim, Buddhist, humanist, atheist, or indeed anything from myriad possibilities, this should never be something that becomes a hurdle. Some religions are much more conservative than others, so you will need to pay close attention to any red lines that might exist where conversation topics are concerned. The best advice is to do some research before meeting up, looking into her background so that you gain an appreciation of things she might be offended by.
Politics
Again, this is another highly contentious issue, capable of polarizing opinion. You can uncover a lot about someone's personality depending on their political beliefs. If they profess extreme views about subjects like immigration or women's rights, you might have cause to wonder if this person is right for you. The best advice just to avoid introducing politics as a topic when you are thinking about things to talk about with a new girl. As you become better acquainted with your partner, these are the types of characteristics that will reveal themselves naturally.
Engaging things to talk about on text with a partner
Another good tip for you is to ask for advice from your buddies, particularly any female friends you might have. What better way could you have of finding out about how females tick than asking a platonic girlfriend! There are many things to conversate about with a girl that are far more likely to arrest her attention than others. You might have a passion for computer coding or contemporary architecture, but the moment you see her eyes beginning to glaze over during discussions, it would be time to switch to chatting about something else!
It is particularly important to pay close attention to the subject matter when you are texting. Here we enter a whole new dimension of potential minefields when it comes to developing chemistry!
You have to be very wary with texts because matters can quickly be taken out of context. Until you have got to know this person, things you can talk about with a girl need to be carefully thought about.
Everyone has a unique sense of humor, and while you might relish those little sarcastic comments that are part of the way you flirt, the female you are attempting to engage with might be offended. It is not always easy to achieve subtlety in texts. While you might start with the best of intentions, a hastily deployed phrase in an online message can offend, even if this is the furthest thing from your mind. You need to think carefully before pressing that 'send' button. Edit what you are communicating – and tidy up spelling and grammar.
When you're thinking about what to say to a girl while chatting, before putting anything down via your keyboard, close your eyes and picture the scene. Imagine you are having a face-to-face conversation in an appropriate dating outlet. How do you think she would react if you were to broach a particular subject in the real world?
Another influence on how you should approach conversations with a female is the time of day. If you are dropping her a line while you're both commuting to work or your places of study, it would be acceptable to be light and chatty. Topics to talk about with a girl at night are an altogether different proposition. This is where you can become much more flirtatious, especially if you are planning a get-together later that evening.
Fun topics to talk to a girl about, and arrest her attention
The background to where you are engaging in your discussions is so important to creating the correct tone. Say you have logged into your favorite dating site and decided to check out who is online in the chat room. The best topics to talk with a girl on chat are different from the kinds of things you would discuss face-to-face. In chat rooms or forums, your conversations are likely to be far less formal. You can engage with all sorts of site users when you drop into these facilities, not necessarily those to who you are romantically attracted to. Many people use these outlets because they enjoy the freedom they offer to engage in group discussions about all sorts of topics.
But if you come across someone here you feel a particular affinity with, considering what to talk about with a girl will become much more focused and nuanced. If you are interested in someone as a potential love interest, the best topics to talk about with a girl you like need much more careful consideration.
The bottom line is that conversation is a wonderful way of establishing a bond with someone you can see a future with. You can take full advantage of any dating site's communication platforms to establish a meaningful rapport. Think about fun things to talk about while texting.
Before composing your message, cast your mind back to what you've been reading about online. Do you have any juicy celebrity gossip you could pop into the conversation? Have you found out the news about an interesting new Netflix series that is about to be released? There will always be interesting and exciting subjects for you to introduce.
Once you combine these with some serious flirting, you will be able to pave the way for a successful relationship. Your conversations will have brought you closer, ready for a bright future.
Check out related articles: