Fun Gay Dating with our Review for Adam4Adam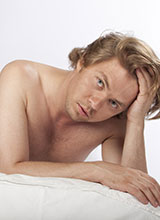 A gay dating platform and sex shop, Adam4Adam is exclusively for men seeking men.
Five facts about Adam4Adam
There's a live streaming video service
You can have a Home profile or Visitor profile
Integrated underwear club, where you get sent designer underwear every month for a fee
Mainly used for casual encounters with other gay men
It has its online sex shop
About Adam4Adam
So, how does Adam4Adam work? Well, it's marketed as the largest gay social network site right now, and it certainly has a lot of users – around 9 million worldwide. This means, if you're looking to chat with other gay men, the Adam4Adam experience is sure to be a positive one. Even better, because this dating site has so many users and visitors, many of the site's features are free, as it makes its money from ad revenue and donations. The dating site itself isn't aimed at finding love, though. Instead, Adam4Adam users tend to be looking for casual fun with other gay men, regardless of whether they are single or not.
The Pros of Adam4Adam
Over 54% of users are non-white, making this a true multi-ethnic gay dating site
Profile photographs are viewable by all users for free
Visitor profiles can be made for when you're visiting a specific city on vacation
The site has live cams, where you can watch other users are up to
Aimed at casual relationships, making it ideal for men looking for fun
The Cons of Adam4Adam
There is an app, but it doesn't have most of the features available on the website
Free users only keep inactive conversations for ten days before they are deleted
Member Structure
Adam4Adam is targeted towards gay males, so its membership is predominately this. Of these members, most are based in the USA. However, there are men from all over the world that use this dating site. Age-wise, Adam4Adam generally attracts those in the 34-44-year-old bracket, but there are men of all ages online and looking for casual fun too. Perhaps the most interesting, though, is that over 51% of the members that use this dating site are non-white, which means you'll find a wide ethnic diversity on Adam4Adam, which isn't the case on many other dating sites.
Registration
Unlike other dating sites, where signing up can be a long process where you need to fill in your profile and answer lots of questions before you can use the site, this isn't the case with Adam4Adam. Indeed, with this dating site, you don't even need your email to be verified (although it is encouraged), so you can simply spend two minutes signing up and start instantly browsing the profiles available on Adam4Adam. You can always come back and fill in your profile with your hobbies or personal interests at a later time. You won't be able to instantly upload photographs, though, as all photographs get verified by a member of the Adam4Adam team.
Functionality
Adam4Adam Search tools
Do you want to know how to search on Adam4Adam? Well, you'll be glad to know it's very easy to search profiles on this dating website, with lots of different ways for you to find dates. While on a browser, simply click the left-hand menu and select search. From there, you'll be able to search by city, username, height, weight, and location. You can even filter your search to only include men that are online right now.
Adam4Adam Making contact
When it comes to first message tips on Adam4Adam, since the members here are mostly looking for casual and easy dates, these members are very happy to receive messages from all sorts of singles. Keep in mind that if you're a free member, you will only get to keep messages for ten days before they get deleted, although you can keep 20 conversations in your saved profile. Premium users will only have inactive chats deleted after 30 days and can keep 200 chats in their saved folder.
Adam4Adam App
The Adam4Adam app is available for free on both Android and iOS for free. However, the app is not well-liked with its users as many of the features that are available on the website have been omitted from the app. Plus, overall, the design isn't great. Instead, if you wish to use Adam4Adam on the go, the mobile browser version of the website is very good, and it has all the features you'd want to use.
Adam4Adam Special Features
As far as dating sites go, Adam4Adam comes with a tonne of features that allows this dating site to stand out from the crowd. These include:
Pornographic Movies – Here, you can pay-per-minute, rent, or download different pornographic movies straight from Adam4Adam.
Live Cams – Many members stream live videos of what they're up to. Here you can either watch or instigate video chatting together.
Sex Shop – This online shop features sex items and paraphernalia that you can buy online.
Plan a Trip – If you're going to a city for a vacation, use this feature to both. Get recommendations as well as arrange hookups for a while you are there.
Health Resources – Since Adam4Adam is mainly aimed at casual encounters, the site offers a breadth of health advice, including information on STDs.
Pricing Plans
Overall, Adam4Adam, most of the features that you'll want to use on this dating site are free to use, so it's not necessary to get a premium membership if you don't want to. If you do pay, a credit card will be safely and discreetly charged under the name SEGPAY.COM@A4A Network. As far as pricing goes, there are two membership types – premium and VIP. Pricing is as follows:
Premium
One week: $4.00 per week
One month: $10.00 per month
Three months: $8.33 per month
Six months: $7.50 per month
12 months: $6.67 per month
VIP
One month: $30.00 per month
Three months: $25.00 per month
Six months: $22.50 per month
12 months: $20.00 per month
Free services
Send and read messages
Find and post events
Can save 20 conversations
Conversations last 40 messages
Paid services
Add free
Unlimited friends
Can save 200 conversations
Conversations last 200 messages
Common questions and their answers
Who Owns Adam4Adam?
The dating site, which was launched in 2003, is owned by A4A Network, Inc.
Is Adam4Adam a free site?
Although there are paid services on Adam4Adam, you can use most of the dating services for absolutely free. This means, if you don't want to waste money on a dating site, Adam4Adam could be the ideal place for you to meet someone for a casual date.
How to delete your Adam4Adam account?
If you are looking to delete your Adam4Adam account, you can do this from both the website or from the dating site app. On the website, simply click on My Account and scroll to the Delete Account option, click this and then confirm your choice. On the app, you look for the Edit button on the left side of your profile photo. This will take you to a new screen where you'll see your settings. The Delete Account button is at the bottom. Once you have deleted your profile, you won't be able to reverse your decision.
How to Contact Adam4Adam?
You can contact Adam4Adam via email on their website. So, this can be for several reasons. Such as reporting a spam account or if you're having a problem with anything on the site.
Summary
Overall, if you're looking for a fun and casual relationship, Adam4Adam has a lot of unique features available for free to its members. Even better, with lots of new men joining every day, there's always someone new and interesting to chat with. Plus, with vacation features and live cams available.
Most Popular Sites

Hornycontacts.coms is open to straight, gay, lesbian and bisexual singles to find and date other like-minded individuals for casual hookups, love and even lasting connections. With good search functions and interactive features, the platform is just full of fun.

Igetnaughty.com site is open for the singles and couples looking for bisexual relationships or any other types of connections that can quench their varied fetishes. It is known for being the most liberal dating site resource as it satisfies the needs of its members.

Naughtydate.com is a dating site where you can hang out, flirt and mingle with like-minded hot singles, whether gays or other sexual orientation. With a huge membership base, the website is just a hotbed for casual hookups and flirty encounters.