Alt – We Review the Popular Dating Sites of 2020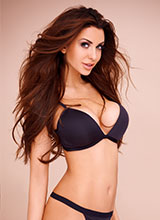 Alt is an adult dating site that connects sexual partners interested in bondage, fetishes, and BDSM.
Looking for a Dating Site? Read a Review of Alt.com
Five facts about Alt
Signup is easy and can be done singularly, as a couple or as a group
The site offers members a free live video chat facility
You can access blogs, groups, and magazine features
View adult movies on a pay-per-minute basis
Most active members are aged 25-34
The Idea Behind Alt.com
Alt.com is less a dating site, more a community, specifically aimed at individuals with more 'Alternative' desires. Typically, this includes people who might be curious (or obsessive) about Bondage, Dominance, Sadism, and Masochism (BDSM), role-playing, kinky sex or various forms of fetishism. People can sign up quickly, as individuals, couples or a group. This Alt.com dating site review will examine the key aspects of the Alt.com experience.
The Pros of Alt
Excellent search facilities
Many opportunities to interact with other members in this community
The Cons of Alt
For newbies, the range of stuff on offer can seem a little daunting
You need to subscribe fairly early on to take full advantage of the resources
Member Structure
The site claims to have between 35,000 and 40,000 members in the UK alone, with a worldwide membership running into millions. Upwards of 12,000 members are active every week. The majority of site users are males (80%), and of this demographic, the most popular age-bracket is 25-34 year-olds.
Registration
Registering to become a member of Alt.com can be achieved in a few minutes, and is offered as a free service. The task of creating your unique login requires to complete five steps. You can input your details as a man, a woman, a couple (man/woman, man/man, woman/woman), a group or TS, TV, TG (transsexual, transvestite, transgender.) During the registration process, you are provided with a sneak preview of some of the videos that you'll have access to once you complete the process (there are over 250,000 member videos available, 3,910 member webcasts and nearly 11,000 active members near your current location (Although these can be as far apart as Aberdeen and Great Yarmouth, at opposite ends of the UK.)
The next step is to input your birthday, country and county. (A further statement indicates there is currently a total of 962,925 members online.) Now you input your email, then choose a username and a password (at least five characters and case sensitive.)
Now a little more information is required – sexual orientation (straight, gay/lesbian, bi-sexual, bi-curious,) body type (ample, athletic, average, BBW/BBM, a little extra padding, slim/petite,) race (American Indian, Asian, Black, Caucasian, East Indian, Hispanic, Middle Eastern, Mixed, other,) marital status (prefer not to say, single, married, divorced, separated, attached, widowed,) and role (prefer not to say, dominant submissive, switch, not applicable, unsure.)
The next part of the profile is to state more about you. Write an introduction title (at least 10 characters.) Then there's a textbox where you can tell others about yourself. If you need inspiration, there's a handy link entitled 'writing ideas.' Lastly, you click on the validation link sent to your email address and agree to the terms and conditions.
Functionality
Search tools
The main search tool is accessible from the horizontal navigation bar at the top. Here you can search through online members, members on instant messaging, new matches, members near you, VIP members, hot or not (you thumbs-up or thumbs-down profile photos – hot members are added to your hotlist), advanced search, kink search or browse. When you browse members by country, you get an excellent overview of all the members in a certain area. For instance, in Massachusetts, there are currently 40,874 members online. Click on this total and you'll see these numbers broken down to couples seeking men, men seeking groups, and so on. A further search box allows you to narrow your parameters even further, according to age and 'interested in' (anal, candle wax and numerous other options.)
Making contact
Clicking on the profile of other members allows you to make contact in various ways. You can flirt, add them to your friend list, message them, or add them to your hotlist. You can customize your message center, adding new folders, or checking out the various categories – active, important, Cupid matches, Ambassador, Friends, Hotlist, Flowers/Gifts, VIP, Gold Members, Others, Pending Conversations
The App
There's no app version of Alt.com.
Special Features
Alt.com offers several interesting features. You can send other members gifts or tips. You can participate in HD Member webcam chats, as well as using Instant Messenger to keep your interactivity on point. A Hotlist allows you to save your favorites for future reference, as well as allowing you to see who has added you to their Hotlist. If there are certain members you have indicated to be your Favorites, you can keep up with their online progress with an Activity Feed. A What's Hot option will present the latest in hot videos and photos, as well as a chance to check out member albums and look at the members featured.
Pricing Plans
List of Alt.com pricing
Silver Membership
1 Month: 19.95 USD / Month-19.95 USD
3 Months: 11.99 USD / Month-35.97 USD
12 Months: 8.33 USD / Month-99.97 USD
Gold Membership
1 Month: 29.95 USD / Month-29.95 USD
3 Months: 19.99 USD / Month-59.97 USD
12 Months: 12.50 USD / Month-149.97 USD
Free services
Group chats
Member registration
General browsing
'Kink search' for videos
Paid services
Send virtual gifts
Add to Hotlist, or Add as a friend
Live member webcams
View members, make contact
Go to the top of the search list
Make the first contact with new members
Access members' live and recorded video intros
Blogs, groups, and magazine features
24/7 phone support
Pay-per-minute adult movies
Payment methods:VISA/Mastercard, Delta, Maestro, Diners Club International, Switchsolo
Common questions and their answers
What is Alt.com?
Alt.com is a community of like-minded individuals who are into something darker and more erotic than a conventional dating site. People gravitating to this outlet might be into BDSM or various forms of fetishism.
Who owns Alt.com?
Athelstan Enterprise B.V., Amsterdam, the Netherlands
Is Alt.com legit?
Yes. This is an extremely popular dating site for 'kinksters,' with members across the world.
Is Alt.com a free dating site?
You can enjoy certain privileges without signing up for a silver or gold membership, but to get full advantage of the amazing services offered by this site you should upgrade to either of these options.
How much does Alt.com cost?
Silver membership starts at $29.95 per month.
How to delete Alt.com account?
Go to My Account, select Delete Account and follow the instructions.
How to cancel Alt.com subscription?
Your subscription renews automatically, so to cancel it all you do is access My Account/Billing History/ Billing History & Credit Card Info/product status, then under Auto Renew click 'off.'
How to contact Alt.com?
There is a web form you can fill in, as well as postal addresses.
Summary – do we recommend Alt.com?
With a worldwide membership running into some two million or so, with strong customer bases in the USA, Canada, the UK, Australia, and many other countries, Alt.com is a terrific site for single (or otherwise) seeking someone more erotic than generic online dating.
The membership fee certainly won't break the bank (sign up for as little as $8.85 a month). When you have completed the registration process, you are presented with a treasure trove of possibilities.
The profile questions you are asked allow you to be very specific about the type of sexual experience you are seeking. You can describe your favored role (dominant, submissive, switch, and if you're simply not sure at this stage, you can indicate this from the outset and see where things might go from here.)
As you compile your profile you'll be asked around 10 questions about BDSM fundamentals, the types of scenes and play you enjoy, scene fantasies and preparations, sexual activities ad extracurricular activities. So what does Alt.com do with your answers once you've been processed? Simply. According to this Alt.com algorithm, the lower the score on a scale of one to 100, the less 'deviant' you are. There is a fun element to this sort of self-assessment, but it does illustrate how seriously the site treats its customers.
To make the most of Alt.com, you need to be considering upgrading to a silver or gold standard membership. This will give access to an incredible array of functionality and interaction with the other site users. As a free member, you can certainly browse through the galleries and excite yourself with glimpses of all sorts of naked flesh and attractive-looking individuals who are up for a good time. But once you've subscribed you contact millions of other members, check out multiple photos, pore over their steamy video introductions and other intimate details.
Most Popular Sites

A large chat dating site, QuickFlirt is like a speed dating service for online flirting!

Together2night.com rewards singles looking to get frisky for a night. It's a viable platform that offers good search and interactive features that help you connect with like-minded people.

Onenightfreind.com is best for the bisexual singles searching for both quick hookups and long-term relationships. It claims that about 82% of its users are educated, thus are precise about what