Our Review for FetLife Will Assess This Fetish Dating Site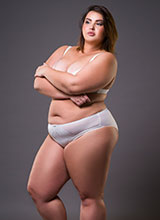 FetLife is a dating platform and social networking site, created for the fetish dating community.
Five Facts about FetLife
FetLife is more of a social network than a dating site
Free membership – but a minimum monthly donation of $5.00 is suggested
A popular site, with some eight million members around the world
Join groups and participate in discussions
More site members hail from the USA than any other country
About FetLife
How does FetLife work? FetLife is a website that taps into a darker seam of eroticism than most 'vanilla' dating resources. It's free to sign up to become a member, and you can begin interacting with your fellow 'kinksters' very quickly, indeed. This FetLife dating site review will examine the main aspects of this kinky social outlet, providing an overall rating for the FetLife experience.
The Pros of FetLife
The site is free, although a donation is suggested
Everyone who has registered has done so because they embrace the fetish community
There is so much more to the site than purely sexual titillation, with individuals joining groups and getting involved in discussions
The Cons of FetLife
With such a diverse array of sexual desires catered for, it's sometimes a challenge fine-tuning your search to discover someone truly compatible
Majority of members are under the age of 34 which might dissuade some older participants
Member Structure
Members are based all over the globe, with more than 50% in the USA. The site enjoys over 7,000 applications from new members every month. The male to female ratio for site membership is 75% to 25%, while the greatest age demographic is 25-34 year-olds (people who are experimenting with their erotic tastes, and also have a strong handle on using online technology where their sex lives are concerned).
Registration
To create a member account, you need to complete a straightforward web form asking you for your nickname, gender, sexual orientation (straight, bisexual, gay, lesbian, etc.), role (here there is an extensive list of categories, ranging from 'traditional' roles such as dominant and submissive, through an array of descriptions, such as caregiver, age player, brat, cougar, pup, and many more), date of birth, location, email, and password.
After registration, a page appears with a long list of site users identified by their thumbnail photos, arranged by username, category, location, and the number of pictures and videos they've posted. You are free to follow any of these individuals.
Next, you upload a profile photo, then request account verification – via your mobile number.
Functions
Search tools
It's easy to search on FetLife. Once you start following another site user, you can access their photos and videos, then engage in conversation. If you want to widen your scope, refer to the Feeds on the left of the main page. Here the options for searching are latest activity, group activity, status updates, writings, pictures, and videos.
The horizontal search bar invites you to search 'friends & following,' kinky & popular, fresh & pervy, and stuff you love. To the right, the options are Everything, Pictures, Videos, and Writings. The latter are small snippets of advice posted by other site users to either titillate or simply reassure their fellow kinksters (example: 10 Facts Every Woman Should Know: Everyone has rolls when they bend over. When someone tells you that you're beautiful, believe them.
You can message other site users simply by scrolling down their profile and using the text box. The social networking element of this website is apparent when you check out the friends and followers of your favorite site user. Clicking on these thumbnails will lead you off into a labyrinth of individuals, outlining the groups they are members of, and their sexual preferences and fantasies.
You can search for members in your vicinity via the 'Perv Kinkster Nearby' option, by your city or country.
Making contact
It's free to make contact with other kinksters. You can use the search bar to home in on potential targets, then check out profile details before sending messages. Some members have specific guidelines about the things they're into – the beauty of this site is that its membership is so vast and varied you can quickly move on if you get the sense someone isn't right for you. If you find yourself being unduly pestered, feel free to block them using the 'block member' option.
App
The app version of FetLife is available on Android OS 5.0 or newer and is downloadable from FetLife.vip in APK format. This isn't available in Apple Stores or via GooglePlay. Its design mirrors the web version and allows many compatible features, including browsing your Activity Feed, chatting with fellow kinksters, viewing profiles, uploading photos and video content, and searching for FetLife events via GoogleMaps. Around 70% of the site's members use the app version rather than the website.
Special Features
There are around 60 separate categories of fetishes for newcomers to explore, covering a dizzying array of subjects, with every chance that several of these might well be new to the person concerned! This option redirects curious site users to all sorts of member groups where you can have endless fun exploring these sexual horizons. A list of related fetishes will add to your pleasurable possibilities.
Pricing Plans
FetLife is free, although it is recommended you help fund the service by agreeing to a voluntary contribution of $5.00 per month (as the site so rightly states, no more expensive than a Late!) The minimum time frame is six months.
Free services
Although the basic functionality is free, if you do decide you'd like to donate, you'll be entitled to the following perks:
An optional 'I support FetLife' badge added to your profile
Sneak previews of new features
Tailor your feed according to your tastes
Access to videos and topics to discuss
View recent and most loved photos
Check all the content you've loved
Payment methods:
Credit/Debit card.
Common questions and their answers
What is FetLife?
Fetlife is a kinky fetish dating site for sexually liberated adults, covering an incredible variety of tastes in eroticism. It's far more like a social network than a dating site.
Who owns FetLife?
The parent company is BitLove Inc., and the site HQ is in Vancouver, Canada.
Is FetLife legit?
Very much so. This popular site has been operated since 2008, with millions of members in multiple countries across the world.
Is FetLife a free dating site?
Amazingly for the functionality it offers, FetLife is a free dating site. The only proviso is that members are invited to make a monthly donation for a fairly nominal amount. For this, they'll receive a range of special services.
How much does FetLife cost?
The suggested donation is $5.00 per month for a minimum of six months.
How to delete FetLife account?
It's simple. You click on what customer support describes as the 'hamburger menu' (an icon with three horizontal lines), on the far right of the navigation bar. From the pop-out menu, you click on 'Update Settings.' After this, you'll see a link to 'Deactivate/Delete Account.' Click on 'Delete' in the dropdown box, and confirm your action by inputting your password.
How to cancel FetLife subscription?
You agree to the donation for a minimum of six months. You have the option not to renew this. You can check what's remaining in your term by clicking on your nickname in the top-right corner, selecting 'Update Settings' from the dropdown menu, then clicking the 'Payments' tab. This will let you know how long you have left as a FetLife supporter.
How to contact FetLife
When you click on the 'Contact Us' option in the dropdown menu in the top-right corner, a page opens containing several email addresses. You also have the option of writing to the company at their Canadian or Cypriot offices.
Summary
FetLife is a social network for adults who have an interest beyond straightforward or 'vanilla' sex. It caters to a wide variety of tastes, centering on what the site loves to describe as 'kinky' sex. So if you have a proclivity for everything from sadomasochism to role-playing, anal sex to the use of sex toys, you'll have fun connecting with a diverse range of kindred spirits here.
The site is well designed, with an incredible variety of searchable options. You have the option of getting in touch with individuals or joining in group activities. And just like any other social network, such as Facebook, membership is free! You are invited to pay a monthly donation for the services, but this nominal amount represents value for money.
Most Popular Sites

A large chat dating site, QuickFlirt is like a speed dating service for online flirting!

Together2night.com rewards singles looking to get frisky for a night. It's a viable platform that offers good search and interactive features that help you connect with like-minded people.

Onenightfreind.com is best for the bisexual singles searching for both quick hookups and long-term relationships. It claims that about 82% of its users are educated, thus are precise about what