Our Review for BiggerCity – Fun Overweight Dating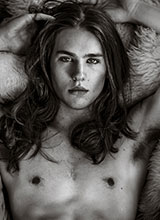 BiggerCity is a gay kink dating site for gay men looking to meet chubs and bears.
Five facts about BiggerCity
Aimed especially at overweight men or those attracted to those men
Members are made up of gay and bisexual men
The matchmaking process can be filtered to your desires
Any payments on the site are discreet, meaning you can keep your membership secret
There are events and social aspects to the site as well as dating
About BiggerCity
So, how does BiggerCity work? Well, unlike other gay dating sites, BiggerCity is a dating site that is aimed at both overweight men and men who like to date overweight men. Because of its marketing, BiggerCity is generally thought of as a kink dating site, and therefore much of the content and photographs can be quite mature. Members are also given their websites where they can post blogs and meet friends and casual dates that way too.
The Pros of BiggerCity
Profiles require a tag such as Chub/Chaser/Chub4Chub/Bear so that you can contact singles with similar interests
You can meet men not just through matching, but also the blogs, forums, and gallery
Sending messages is free for everyone
The matchmaking service is very good, connecting you with men you're likely to find attractive
Any payments made to the site are very discreet on bank statements
The Cons of BiggerCity
Although there's a lot of men online, many don't like to make the first contact by sending a message
Photos need to be verified by a member of the BiggerCity team, which can take a while
Member Structure
BiggerCity is a gay dating site, so, as you'd expect, the members are all gay or bisexual men. Of these members, most are white males from America who are aged around 35-50. There are many members from across the world, including a lot of men from the United Kingdom. BiggerCity is based on its members being overweight. However, you don't need to be big to join, as many slimmer men just like to date larger men.
According to the dating site itself, around 28% of members are slim and looking for larger men (chasers), while 19% identify as bears and 33% as chubs. Due to the kink nature of the website, most of the men who join BiggerCity are looking predominately for a casual relationship. However, it's not unheard of for men to meet and then go on to have a serious relationship.
Registration
Getting signed up to BiggerCity is a fast and simple process for guys looking to register. Indeed, it should only take you 5 minutes at the most before you're ready to start searching and chatting to other men. Firstly, you will need to be 18 or over to register. This is due to the very graphic content that is often displayed on this dating site. However, there aren't any true safeguards to prevent underage or even spam profiles, as all you need is a verified email and a captcha test to get registered. One annoying thing is that unlike many other dating sites, BiggerCity doesn't allow you to log into using a social media profile such or Facebook or even via your Google account. Once you've got your email sorted, you'll then have a few profile questions to complete. This will include your physique tag, as well as your preferences and age.
Functionality
BiggerCity Search tools
As far as dating sites go, BiggerCity has a great search function, making it easy for members – who are known as citizens on the site – to find other men that they are physically attracted to. For one, as the site looks for members to tag themselves as chub, chub chaser, chub4chub, or bear, you can search based on these tags, depending on your taste. As well as this, you can search by username, location, active statues, and physical features (such as body hair, height, eye colors, build, and hair color).
BiggerCity Making contact
Sending messages to other men on BiggerCity is simple, especially if you find someone you like through the search function. Free members can send messages, so you won't need to wait for others to send you a message first. This is good, as the members on BiggerCity are notoriously bad for not wanting to send over messages first so, if you are comfortable messaging first, you'll find dating on BiggerCity very easy. As well as the search function, you can also get introduced to other men through the site's matchmaking service. This feature will match singles based on their lifestyle, education, interests, and career.
BiggerCity App
While the BiggerCity app is available as an app on both Android and iOS for free, it should be noted that this is a very basic version of the dating site compared with what you get on your browser. Which is why you won't find that many members on the Online Now section of the app. However, you will find that app users are more likely to respond quickly to messages, as there are fewer people to chat with. One good thing about the app is that, to browse through profiles, you'll see a photo grid where you can click on the photos of the men you find attractive.
BiggerCity Special Features
Community Vibe
BiggerCity isn't just a dating site. It's also marketed as being a community for those who are interested in chub kink. This means, as well as finding dates. You're just as likely to meet friends with similar interests to yourself.
Gallery
The galleries on BiggerCity are usually full of explicit photographs and even art uploaded by users, which paid members can browse and send messages over to anyone they like. Free members can also look at the gallery, but will only be able to see small thumbnail versions of photographs.
Chat Room
There are lots of chat rooms available on BiggerCity, allowing you to meet random men to chat with. You can even open up your own chatroom, where others can join and chat to you. Many members will open a chat room with their webcam so that people see what they're doing.
Online Blogs
As well as photographs, many online-dating users are attracted to the personalities of others. To showcase this personality, members of BiggerCity can post their own blogs. Many users choose these blogs as a place to post their own erotic stories or even recipes.
Profile Views
One really fun feature of BiggerCity is the fact that you can see men that have looked at your profile and then look at theirs too. Keep in mind that premium members can browse anonymously.
Pricing Plans
For a premium BiggerCity membership, the pricing plan is as follows:
One month: $7.99 per month
Three months: $6.66 per month
Six months: $5.00 per month
12 months: $4.17 per month

Free services

Can message limited number of members
Use chat rooms
Read blogs
Post and view member events

Paid services

Browse profiles anonymously
View full-size member photos
Upload more photos to your profile
Post on blogs

Payments can be made via a credit card and will show up on your account under the parent company's name and will be listed as software services.

Common questions and their answers

Is BiggerCity Legit?

Although it is quite simple for fake profiles to join BiggerCity, the site is still mainly all real and legit profiles. If you think you've come across a fake or spam profile, you can report it, and it will get removed.

Who Owns BiggerCity?

The dating site is a part of BCPI, which is a software company situated in Portland, Maine.

Is BiggerCity Free?

You can use most of the functions on BiggerCity for free without needing to pay for a premium membership. If you do want to upgrade, though, it will only cost you £7.99 a month.

Summary

BiggerCity is a popular dating site and for a good reason. The fact that it's aimed at a certain kink in the gay community makes it ideal for those who are overweight or looking for chubbier men. Plus, with all the fun features and extras available, this makes BiggerCity stand out from some of its competitors. Even better, although you can use the site free, the paid subscription is very reasonable if you wish to upgrade.
Most Popular Sites

Hornycontacts.coms is open to straight, gay, lesbian and bisexual singles to find and date other like-minded individuals for casual hookups, love and even lasting connections. With good search functions and interactive features, the platform is just full of fun.

Igetnaughty.com site is open for the singles and couples looking for bisexual relationships or any other types of connections that can quench their varied fetishes. It is known for being the most liberal dating site resource as it satisfies the needs of its members.

Naughtydate.com is a dating site where you can hang out, flirt and mingle with like-minded hot singles, whether gays or other sexual orientation. With a huge membership base, the website is just a hotbed for casual hookups and flirty encounters.