Read our Review for FindBBWSex Dating Site Today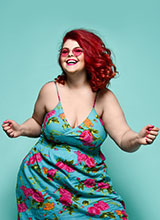 FindBBWSex is a raunchy dating site best for singles looking for sexual encounters with big beautiful women.
Five Facts about FindBBWSex
Trial membership available
Basic and advanced search
Instant messenger
Incognito mode available
Private chats
About FindBBWSex
Are you wondering how does FindBBWSex work? Then find out more about the FindBBWSex experience right now. This site is designed to help you meet larger ladies or gentlemen, and you can use basic and advanced search methods to seek them out. Niche sites like FindBBWSex can make it easier for you to find the kind of singles you are searching for and mean you can spend less time talking to people who you're not likely to be interested in. There are many BBW dating sites online today. So, this reflects the fact that so many people are interested in dating big beautiful women. The site was first founded back in 2011 and welcomed straight, gay and lesbian members.

Men are attracted to BBWs or big beautiful women for all sorts of reasons. Some of the men who are drawn to BBWs also have larger body types themselves, but many of them don't. Men tend to date BBWs because they have more to love and because they think they are kinder and less judgemental. Common reasons cited for dating larger ladies include down-to-earth personalities, physical and emotional warmth, their affection, love of laughter and so on. Whilst not every larger lady is the same, some reasons for dating bigger women seem to come up time and time again. Some men are exclusively attracted to larger females, whilst others also like slimmer women. In any case, it's not surprising, so many men are turning to BBW dating sites and apps like FindBBWSex.com and others. Let's take a look at the pros and cons of joining this site, how much a membership will cost you, how to get a trial membership, and so on right now.
The Pros of FindBBWSex
Can help you find larger singles
Established a long time
3-day trial available
The Cons of FindBBWSex
Relatively small user network
Some have complained about bogus users
Member Structure
A large number of members appear to be based in the USA. It's thought that the site has more male users than females. However, this isn't one of the most well-known sites in its niche, so information on member activity is somewhat scarce. The site claims to cater to men who prefer larger women over slender females. It claims to have "lots of profiles," though it's unclear how many people are active on the site.
Registration
It shouldn't take you very long to sign up for FindBBWSex. Once you have completed the short registration process, you can start browsing the personals right away. Many people choose the free trial to get a feel for the site before they opt for a paid membership. Nobody can see any profiles until they have registered as a member. In this way, this provides the site's users with a feeling of privacy. Member and mobile login are simple processes. When you create a profile, you can talk about who you are, the kind of singles you are interested in meeting and so on. It's also a good idea to add a few recent photos of yourself so members can see who they are talking to.
Functions
Search tools
Are you wondering how to search on FindBBWSex? Then read on. You can search for profiles by location, hair color, eye color, username, and so on. You can also search on mobile and other internet-connected devices. Basic and advanced searches are available. Advanced searches are ideal for anyone who has particularly specific preferences.
Making contact
Are you looking for first message tips? Don't be nervous when contacting someone via the platform for the first time. Just be yourself, introduce yourself and ask them how they are. Chatting to someone online can be a great way to find out whether an offline meeting is a good idea. The site doesn't seem to have a swipe-based matching system, but you should be able to find suitable matches by using the search functions.
App
There is no iOS or Android app for this service. However, the website is optimized to perform well on your mobile browser, so you should have no problems using it no matter what device you access it with.
Special Features
The site doesn't seem to have any particularly special features but does provide a basic online dating experience for those hoping to meet big beautiful women from around the world.
Pricing Plans
You can try the site out for three days for $4.47. However, you will need to cancel your subscription before the end of this period if you don't want to continue, or you will be enrolled in the recurring package. One month of access will cost you $34.99. You can also pay $59.96 for three months of full access to $95.94 for six months.
Free services
Browse members
Show interest
Fee-based services:
Send and read messages
Instant messenger
Advanced search
Payment methods:
You can pay with your credit card.
Common questions and their answers
Who owns FindBBWSex.com?
The site is owned by the company Bulova Invest Ltd, which run a large number of online dating services.
Is FindBBWSex.com a free dating site?
FindBBWSex.com is not a free service, but you can pay a small fee for a three-day membership to see how you feel about it. Just remember to cancel your subscription before the end of the period to stop your account from auto-renewing.
How do I delete my FindBBWSex.com account?
If you want to delete your account at FindBBWSex.com, you can do this online. Contact the customer support team to get your subscription canceled. You can also cancel your paid membership while keeping your profile active. It's possible to deactivate your profile so other members can't see it. If you want to reactivate it, you can log in when you are ready to resume your membership. However, you can have your profile completely removed from the service if you want to. You will need to start a brand new account if you want to rejoin the site later.
How to contact FindBBWSex.com?
If you need to get in touch with the team behind FindBBWSex.com, you can call the following number: +448081013488. You can also write to this address: P.O. Box 146, Trident Chambers.
Is FindBBWSex.com legit?
FindBBWSex.com is owned by a well-known company that also runs various other online dating services. However, it does seem to have a disproportionate number of negative reviews online, with many people complaining about fake profiles, scammers, and so on. The site has been "exposed" in a large number of online articles, with its practices being met with vast criticism. Again, if you are interested in joining the site, it's wise to opt for the three-day trial, so you can see what the site is like for yourself without spending a large sum of money.
Summary
If you are ready to meet a wide range of big beautiful women from around the globe, FindBBWSex.com may well be the site for you. As the name would suggest, the site focusses on members that are looking for physical thrills rather than serious, deep, and meaningful relationships. This doesn't mean people haven't found long-term partners on the site, but do expect the experience to be highly orientated towards sex. The site has also received a large number of negative reviews, with comments about bogus users frequently being made. For this reason, it's probably best to opt for the three-day trial membership to find out more about what the site is like before you go ahead and purchase a full subscription.
Most Popular Sites

A large chat dating site, QuickFlirt is like a speed dating service for online flirting!

Together2night.com rewards singles looking to get frisky for a night. It's a viable platform that offers good search and interactive features that help you connect with like-minded people.

Onenightfreind.com is best for the bisexual singles searching for both quick hookups and long-term relationships. It claims that about 82% of its users are educated, thus are precise about what