Check out our review for Badoo, the international dating network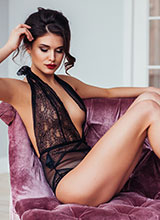 Badoo is a casual dating site and younger platform, best for finding friendships and flings!
Five Facts about Badoo:
Badoo is more of a social network than a dating site
Extremely popular resource, with over 480 million members across the globe
Membership demographic mostly late teens the to early 20s
App version is also incredibly popular
Singles can meet by playing a game called 'Badoo Encounters'
About Badoo
Badoo is an exciting social network aimed at singles who are eager to embark on casual encounters. Most of the site users are either in their late teens or early 20s, meaning that it has a high percentage of member activity, particularly in terms of the app version. This Badoo dating site review will provide an overview of this service, examining the pros and cons as we give our Badoo rating.
The Pros of Badoo.com
An extremely popular site, especially attractive to a younger clientele
User-friendly, with most functionality accessible within a few clicks
The Cons of Badoo.com
Although the site prides itself in operating as a social network such as Facebook, the design is too simplistic and cluttered in comparison
Lacking in strong graphic design
Member Structure
There are over 400 million active users of Badoo, right across the globe, but mostly hailing from European countries (including around seven million in the UK.) The majority of the site users are in the teen to early 20s age bracket and are looking for casual encounters rather than anything more serious. The largest share of the membership is young males (the male to female gender split is about 60% to 40%).
Registration
The signing up process is straightforward. There's a two-step questionnaire on the front page asking for your gender, then your name, date of birth, location, email, and choice of password (at least five characters.) You are also asked what you're looking for in terms of informal friendship or something more personal. The next step is to upload a profile photograph, although you do have the option of skipping this stage until later. Finally, you need to verify your login details, either by linking to existing social media or via email corroboration.
When it comes to creating a profile, you aren't asked exhaustive questions like many other dating sites. Unlike sites focused on establishing relationships through compatibility and mutual interests, the profile questions here merely ask for selections to be made from large and generic lists of topics. You won't be able to find out someone's particular viewpoints on politics or religion, but then again, why would you need this sort of detailed information if you are only going to be connecting for casual encounters?
That said, Badoo employs a profile scoring system designed to encourage members to post their optimum photographs, and ensure they pay particular attention to composing strong profiles. The higher the score for your profile, the greater the visibility will be to other site users. Once you've uploaded three good pictures of yourself, you will see your ratings starting to rise. What's more, any users who check out your profile via Badoo Encounters will be able to further rate what they see.
Despite Badoo verifying login details, there are still some fake profiles managing to slip through the net. No sooner have you created a profile than you will be bombarded with messages from other site users who are keen to instigate chats. Because this can happen before you've even uploaded photos or completed the profile description, you are left wondering just how genuine these attempts to make contact are. There is a facility where premium members can message new users the moment they have joined the fold, but you suspect that anyone who has gone to the trouble of taking out a monthly subscription will have done so because they want to connect more quickly with someone suitable – not a newbie who hasn't input any valid information yet.

Functions
Search tools
There are several ways of searching through the site. A shortcut that takes advantage of the inbuilt algorithms and finds appropriate matches (based on similarities and location) is called Badoo Encounters.
Certain profiles will become more visible when it comes to searching for ideal partners if the aforementioned profile score is high. Remember, the higher the score, the more visible the profile will be to searchers. Another handy search facility is the way the site will not only home in on matches, but the search results will also produce users who resemble someone you are interested in.
The pool of talent can be narrowed down if you check those users who have used 'Visits' to visit your profile. Similarly, Badoo will let you know when users have liked your profile by sending you email and browser notifications.

Making contact
Badoo encourages its members to interact in a variety of ways. They can play games where contact will be made much quicker than going through the usual channels. Badoo Live lets members host live streams that others are welcome to join.
App
The app is especially useful because it contains more features than the desktop version. It can be downloaded from the App Store and Google Play.
Special Features
You can add preferred users to your favorite list and also the reciprocal arrangement – which Badoo members have added you to their lists.
Badoo incorporates various fun games and quizzes, and users can buy gifts that can be sent to others who've caught your eye. You can adopt a more direct approach and purchase emojis.

Pricing Plans
List of Badoo pricing:
Badoo Premium
One week - £4.99
One month - £17.99
Three months - £43.99 (£14.66 per month)
Six months - £65.99 (£11.00 per month)
Badoo Credits
100 credits - £1.99
550 credits - £7.99
Free services
Browse profiles/ see who visit yours
Apply search filters
Message premium members
Basic messaging/quick flirts
'Encounters' matching game
Use Badoo Live to host a live stream
Comments on live video streams
'Lookalikes' searches
Fee-based services:
View likes or favorites you've received
Highlight your messages
Incognito mode
Chat with new users first
Become a featured member
• Send crush alerts
Boost your popularity
Purchase and send gifts
Payment methods:
Credit card, PayPal, Google Pay
Questions & Answers
What is Badoo?
Badoo is the most popular dating service for people who wants to meet their partner online or meet someone new.
Who owns Badoo?
Badoo Trading Ltd., Moscow.
Is Badoo legit?
Yes, Badoo is an immensely popular dating network with over 400 million members across the globe.
Is Badoo a free dating site?
There are a lot of free services, but even more, if you upgrade.
How much does Badoo cost?
You can take out a weekly membership for £4.99, although a six-month membership equates to £11.00 a month, which is a much better rate.
How to delete the Badoo account?
Visit Badoo.com and log in. Access your settings, and click Delete Account at the bottom of the page. Select Delete Your Account. Indicate why you're leaving, and click Continue. Type your password, and the characters you see in the second text box.
How to cancel Badoo subscription?
Open your profile and click on the cog icon in the top-right. Scroll down to Payment Settings, and click on Unsubscribe. Your subscription will be canceled at the end of the last payment period you purchased.
How to contact Badoo?
Contact Us page on the website.
Summary
Badoo is ostensibly a dating site, but it is so much more than that. Originating in Russia in 2006, this is more of a social network. It has a lot in common with the more conventional dating sites in terms of profile browsing and matching, but it also inserts a fun element with unique games and quizzes.
If you're hoping to jump onto this platform as a shortcut to a meaningful relationship, forget it. Ultimately, this site is all about casual hookups. The emphasis is on quick engagement and physical attraction rather than singles being matched according to compatibility.
You can take advantage of several free services, but if you want to make the most of your time on Badoo, you're far better signing up to the premium membership. Taking out a six-monthly subscription is economical, with the equivalent monthly fee working out at £11.00. Newcomers who are especially taken by the functionality and possibilities can opt for a lifetime membership at £119.99. The in-house currency is a credits system (100 costs £1.99.) Once members have invested in credits, they can enjoy some additional perks. Credits will ensure you appear at the top of search results and will place your photo in the 'featured users' tab. Credits will also make sure your profile shows up more often in Badoo Encounters, while they will also give you the facility to purchase gifts and insert emojis/stickers into your chat. Other users will be notified when you are online.
Most Popular Sites

A large chat dating site, QuickFlirt is like a speed dating service for online flirting!

Together2night.com rewards singles looking to get frisky for a night. It's a viable platform that offers good search and interactive features that help you connect with like-minded people.

Onenightfreind.com is best for the bisexual singles searching for both quick hookups and long-term relationships. It claims that about 82% of its users are educated, thus are precise about what