Our Review for Fuckbook Looks into a Hot Casual Dating Resource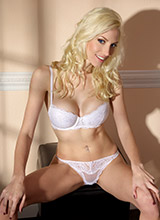 Most of Fuckbook.com users are millennials, with millions of members from different backgrounds, life styles and sexual desires. Standard accounts users can view profiles and videos freely.
Five Facts about Fuckbook
A flexible format and accessible via mobile and tablet
Free to view profiles
Read and reply to messages with premium membership
Curate your favored posts by pinning them to a Pinboard
Blogging facility – fantasies, invites to dates or other events, and much more
About Fuckbook
Fuckbook is an adult dating website aimed at individuals eager to experience one-night-stands rather than seek serious relationships. It's a flexible site, accessible via multiple devices. So how does Fuckbook work? Like other casual encounter sites, registration is straightforward. The emphasis isn't on building complicated profiles that will allow members to be matched according to compatibility. It's all about creating a platform where individuals can find willing partners easily. This Fuckbook dating site review will assess how readily the Fuckbook experience compares with similar websites.
The Pros of Fuckbook
XBIZ Award for 'Dating Site of the Year' 2014
View profiles for free
Site-suggested chats can be sent to members
Pinboards can be used to curate your posts
Site users can blog about anything they wish
User-friendly interface with easily navigatable content
Adult games
The Cons of Fuckbook
Only available as a desktop platform
Multiple placements of adverts throughout the site
Activating some links takes you to a different website
Member Structure
This is a popular website with almost 30 million members in many different countries. Just under one-third of these are based in the USA, while the site boasts some 80,000 new members each month. The male to female ratio is about 70% to 30%.
Registration
The introductory page contains your account login details, set against an attractive model in an enticing pose with a lurid pink background. Before filling in the form, your eyes are drawn to the disclaimer that states by submitting this form you certify you are aged 18 or older because this website contains pornographic content for adults that is only intended for entertainment purposes.
As an additional stipulation, you have to agree your profile can be used with the 'icebreaker' system to initiate conversations. There is a link that takes you to a page that further explains what is meant by the term, icebreaker. (This is a system where site users can opt into icebreaker messages and icebreaker actions, meaning the website will send these messages via profiles, as well as send friend requests, gifts, comment on content, and mark content as hot – all these activities to be known as icebreaker actions under the name and on behalf of opted in users. What all this boils down to is that Fuckbook is keen on stamping its own unique identity on functions that would otherwise be seen as typical when acted upon incomparable dating resources.
The actual registration process involves a stating whether you wish to register as a male, female, or couple. You select your age from a drop-down menu, then you can input your email and choose a username and password combination. Next, you click on the 'signup' button.
Once you have clicked on this button, a pop-up window appears stating that the site is happy to welcome you. You are then asked to provide some further information so you can enjoy the best possible experience. At this point, you input your actual birth date, your geographic location, and you can upload a profile photo. You also have an opportunity to explain a little bit about yourself before finally reiterating your agreement to respect the privacy policy and agree on the terms of service, and that your completed profile can now be used with the icebreaker system to initiate conversations. Finally, you click on the button that says 'agree and find matches.'
It has to be said that user interaction was very swift. Before even completing this subsequent pop-up window to complete the profile, a series of messages began to flash on the left-hand side of the page, revealing members who had viewed the profile as well as those who were interested in opening up a dialogue. There are algorithms set to your location because as soon as you click into this box, you are taken to a separate website - adultfriendfinder.com - where you are treated to an explicit movie of a naked model under the headline 'find slutty milfs to hook up with tonight.'
Once you have concluded the registration process, you are free to begin sifting through the site. Site users can start contacting you immediately, but if you wish to read their messages, you need to upgrade to a premium account.
Functionality
Search tools
When you are ready to begin browsing through the delights on offer, the first thing you need to do is go to the left-hand panel, which is headed 'browse.' Here you have options such as checking out popular searches or finding anyone you have added to your friend's list. An enticing thumbnail opens up, revealing someone who apparently lives nearby. Clicking on this takes you away to another completely separate website, jucydates.com. At this point, you are bombarded with messages showing attractive and busty females who live within a three-mile radius.
When you hit the search button, the center panel reveals the profile photos of several women in your vicinity. When you click on any of these profiles, you have the option to add a friend, start a chat, send a gift, or pin your profile to the pinboard for future reference. To make it easier to contact any of the other site users, you can click on matches at the top of the page.
Other headings in the search panel include the option to upgrade to premium membership, live cams, free porn app, men's health, and adult games. Under the heading 'interactions,' your messages are arranged according to friend requests, and who viewed you. At the foot of the page, you can check out your profile and account information.
Making contact
First message tips, chatting, gifts, matching system
App
There is no app version
Features
There is a blog feature allowing members to flex their creative muscles. This invariably equates to mentioning innermost fantasies, or this could simply be an invitation for a get-together. You can comment on these posts, click a 'hot button,' or pin the post for future reference.
An excellent feature is a way Fuckbook will conjure matches based on the profile information you submitted at the outset. All you have to do is consult the heading 'Matches' to check out the site users you might have been matched to. This shorthand method sure beats longer spells of reaching out to prospective partners (although given that this site is all about one-night sex and no-strings-attached liaisons, you'll find that most of the get-togethers can be arranged pretty instantaneously in any event.
Nestling in amongst the content on Fuckbook is a portal to more explicit material, which users can access via a link to an additional camming site, Fuckbook Shows. This is an affiliated site that will introduce you to another layer of erotic content, much of it produced by willing amateurs who are well up for experimenting outwith the usual parameters of the site.
Pricing Plans
List of Fuckbook pricing:
Monthly Premium Package -1 month ($29.95 per month)
Quarterly Premium Package - three months ($14.95 per month – total $44.85)
Free services
Registration
Uploading profile photo
View other profiles
Fee-based services
Message other members, or send unlimited gifts
Premium Badge and 'Karma boost.'
No ads
Comment on posts
Create blog entries
Payment Methods
Credit cards.
Common questions and their answers
What is Fuckbook?
A dating site aimed at casual encounters. Most of the members prefer accessing the mobile version for easier access (understandable since the under-30s are the largest member demographic.)
Who owns Fuckbook?
Cargo Media, Switzerland.
Is Fuckbook legit?
Yes, it's a legitimate and highly popular dating site.
Is Fuckbook a free dating site?
It is free to register and browse; most additional functionality requires an upgrade.
How much does Fuckbook cost?
Prices start at $29.95 per month.
How to delete the Fuckbook account?
You can delete your profile at any time by clicking on 'Delete My Account' after entering the CAPTCHA code on your Account overview page. Your entire profile, including all pictures and correspondence, will be permanently deleted.
How to cancel the Fuckbook subscription?
Paying members will need to cancel billing separately by contacting billing support (via http://www.my-bill.cc) or emailing billing@my-bill.cc.
How to contact Fuckbook?
Under contact, choose a subject. A webform will expand for you to complete and send.
Summary
Fuckbook is an extremely popular dating site aimed at adults seeking instant gratification rather than a relationship. With a worldwide membership rapidly approaching 30 million, the user-friendly interface makes it very easy for newcomers to check out what's on offer – and there's a lot of that!
Most Popular Sites

A large chat dating site, QuickFlirt is like a speed dating service for online flirting!

Together2night.com rewards singles looking to get frisky for a night. It's a viable platform that offers good search and interactive features that help you connect with like-minded people.

Onenightfreind.com is best for the bisexual singles searching for both quick hookups and long-term relationships. It claims that about 82% of its users are educated, thus are precise about what