Fling – We Review the Popular Dating Sites of 2020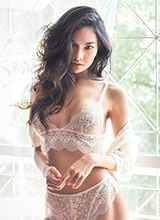 Fling.com focuses on casual hookup and quick sex. Members are looking for a one-night stand or vacation fling. There are many features to experiment from live sex chat with girls to sharing of sexy photos.
Looking for a Dating Site? Read a Review of Fling.com
Five facts about Fling
Simple and convenient interface
Video chatting facility, perfect for talking about one-night stands or even arranging virtual sex
Message models during live sex shows
Videos and pictures created by site members are available for sale
Online sex shop, complete with DVDs, sex toys and much more
The Idea Behind Fling.com
Fling advertises itself as a free dating site. If you're seeking prospective partners for a serious relationship, the advice would be to look elsewhere. This site is very much geared towards one-night sex, casual encounters, and cam sex. So how do we rate the Fling experience? This Fling dating site review will examine different aspects of this dating site and give our overall assessment.
The Pros of Fling
A refreshing and logically-presented website, connecting individuals who are fine with no-strings hookups
The Cons of Fling
Access to functionality is extremely limited unless you subscribe
The algorithm selecting prospective partners who are nearby could so with some fine-tuning. The list I was presented contained some individuals located 200 miles away.
Member Structure
There is something in the region of 50 million members on Fling, located in a diverse range of locations, from Europe to North and South America to the Far East and beyond. The male to female split of members is 80% to 20%, and the overwhelming majority of female site users are aged between 25 and 45.
Registration
Signing up to Fling involves a straightforward six-step procedure, allowing you to join the community quickly and easily. You are presented with a pop-up where you specify your gender. Secondly, you state whether you're seeking a man or a woman. Thirdly, your location, i.e. 'near?' Fourthly, your age. Fifthly, your email address (at which point you can claim Free tokens for Camsoda, a camming site.) Finally, you choose a password and agree to the data privacy policy. A validation request will be sent to your email address.
Once you've created your member login you can set about establishing your dating profile in greater detail. You are invited to upload a photo and choose a display name. You can also click on filters – are you exclusively looking for members with photos, and are you looking for members near you? You can also specify an age range, race, hair color, and body type.
When you choose a photo to upload, a pop-up window appears inviting you to select everyone you think it hot from the thumbnail photos. You can send winks.
Functionality
Search tools
You can search on Fling in a variety of ways, and the interface is designed in such a way to make the options appear convenient and easily-navigatable. The horizontal search bar at the top of the page has the following headings: home, search, online now, chat, trending now and live girls. Clicking on search produces a drop-down containing the options: search members, advanced search, SMS users, most popular, new faces, who's viewed me, online now, mood statuses and members live streaming.
When you search, thumbnails will appear with the member's username and a profile photo (or often just a suggestive part of their anatomy!) There will be options to send a message, have a quick chat, favorite the person, or notify you.
You can't check out additional photos in their profiles or use any of the options mentioned in the previous paragraph unless you subscribe, or at least take out the trial membership.
Making contact
You can make contact with other site users as soon as you have a login, and have selected a price plan. This will enable you to start chatting to any of the singles you have been matched with according to the parameters you've previously set.
The App
There's no app version of Fling, and it has to be said the mobile version of the website is a little clunkier. It's fine for messaging, but not all of the features will transfer to your smart device, especially if you have an older phone.
Special Features
Live cam shows are available at a click of a link, and you can filter country of origin (UK/US Australia, Western Europe, Eastern Europe, Latin America, Asia or Africa). You can select your preferred age parameters. You can choose from three features – party chat, phone or interactive vibrator. Lastly, you can check out the categories – everything from ebony, foot fetish, hairy pussy, and group sex to huge tits or redheads, and many more.
Pricing Plans
List of Fling pricing:
One-month premium membership - $35
Six-months premium membership - $70
One-year of premium membership - $119
Before signing up in earnest you can buy a two-day trial of the site for a mere $0.95. This will give you access to all the premium features, and if you like what you see you can subscribe for a longer period.
Free services
Registration
Basic browsing
Fee-based services
Video chats
Group chats
View cam shows
Who has viewed you
View videos
Chat with friends and connections you've made
Payment methods:
Mastercard, VISA, American Express, Discover
Common questions and their answers
What is Fling?
Fling is a website catering to the erotic site of online dating rather than people looking for meaningful relationships. The focus is on one-night stands, casual encounters, and cam sex.
Who owns Fling?
Worldwide Connect Partners LLC, Miami, USA.
Is Fling legit?
Yes, Fling is a legit website with over 50 million worldwide members.
Is Fling a free dating site?
You can sign up for free and spend a certain amount of time browsing through the profiles. But if you want to take advantage of any of the interactive functionality you need to pay a membership fee.
How much does Fling cost?
One-month premium membership will set you back $35.00, or just over $1.00 a day, which is a reasonable amount for the possibilities this will introduce.
How to delete Fling account?
Click on your profile photo in the top navigation bar. From the menu that appears, select Account Settings. Now scroll down to Deactive my account in the left-hand panel. You are reminded you can place your account on hold, view or download your information and delete your account at any time. A final window appears where you need to click on your reason for leaving, everything from 'just need a break, I'll be back' to 'I found someone/I'm in a relationship.' Lastly, click on the 'delete account'.
How to contact Fling?
Click on your profile thumbnail at the top of the page. From the drop-down menu, select 'Help.' This gives you access to a comprehensive help facility, with FAQs. The last question in the main panel is 'How do I cancel my membership.' By selecting 'cancel membership' you're taken to the support center where you action this by following the links. There's also a free phone number.
Summary – do we recommend Fling.com?
If you like your dating sites to achieve a fine balance between sociable and erotic, you'll find Fling to be right up your street. Unlike some comparable sites that can have a seedy atmosphere, Fling is simply designed – it's a bit like browsing through a dating site from the 1990s – but its functionality can't be faulted.
The signing up process is quickly achieved, and even before you begin checking out the profiles of your fellow Flingsters you are presented with a pop-up containing a whole range of member thumbnails for you to assess, just to put you in the mood.
Once you get to the main panel, the fun can begin. Unlike generic dating sites where you can't always be 100% sure of the motivations of the singles you are interacting with, the members here have all arrived at this site because they have certain sexual tastes that they are all too eager to satisfy with kindred spirits.
You can interact with other site users in a variety of ways. As well as passing messages to and from, you can check out the cam action. While performances are ongoing, you can communicate with the models. At this point you could get truly interactive, suggesting things they could do to enhance the show. If you've enabled your webcam, you could branch out to virtual sex.
A terrific aspect of Fling is the way it nurtures a community of like-minded individuals, keeping you appraised of topics currently trending in the environment. Another unique attribute is the sex shop where you can browse through a selection of wares, perhaps acting on suggestions you've received from other members.
You are never going to encounter any timewasters here, or prudes for that matter. You'll find the site users are always up for fun and erotic action, and their profiles will leave you in no doubt as to their sexual preferences.
Most Popular Sites

A large chat dating site, QuickFlirt is like a speed dating service for online flirting!

Together2night.com rewards singles looking to get frisky for a night. It's a viable platform that offers good search and interactive features that help you connect with like-minded people.

Onenightfreind.com is best for the bisexual singles searching for both quick hookups and long-term relationships. It claims that about 82% of its users are educated, thus are precise about what