GayDar – We Review the Popular Dating Sites of 2020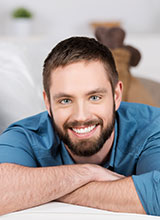 Gaydar.com is among the best sites for gay dating scenes as everyone recognizes anyone on the platform is gay. Its search and chat features are just great in connecting the online membership.
Looking for a Dating Site? Read a Review of GayDar.net
Five facts about GayDar
Get ready to enjoy unlimited direct messaging
Enjoy GayDar Travel feature to discuss travel plans
Explore an easy to use the site with great navigation
Not all pages load at the same speed
Not many special features for users
The Idea Behind GayDar.net
If you're looking for a way to connect with gay men and bisexual people in general, chances are you've already heard about GayDar.net. It's among the most popular dating sites for bisexual men, with more than 5 million members around the world. It first appeared on the scene in 1999, but after several updates and upgrades, it has now become an efficient platform to help gay men find real partners. Quite interestingly, the site is easily accessible through mobile and other handheld devices, making it super simple to connect on the move. The mobile app is quite interesting and works efficiently to help you become an active part of the LGBT community. On paper, the site certainly seems to have what it takes to make gay dating easy, but the question is, "Is GayDar.net legit and deserves your attention?" Here's our GayDar.net review to help you make a decision!
The Pros of GayDar
You can find single gay men around you
You can join free of charge
You can check profiles and browse with ease
You can connect on the go through a mobile app
You can upload public and private photos
The Cons of GayDar
Free members can't check unlimited profiles
Ads can be annoying
No incognito mode for free users
Member Structure
You won't feel lonely and never have to wait long to find a partner, as GayDar.net is a platform with more than 600,000 members from the United States alone. Of course, you need to be a premium member to unlock its potential, but be sure to expect good results in return. There's a large percentage of gay men on the site, but you can also find bisexual guys looking for some fun. Interestingly, the site doesn't restrict entries of people who are open and curious.
You can find members from everywhere in the world, which means you can cast your net wide. With such an extensive database, it is possible to find people for all types of relationships, including friendships, dates, and casual hookups. While there are gay men on the platform, it is still possible to keep your profile private and have photo blurred.
Registration
You don't have to pay anything to join, and it's easy to create an account by answering a few basic questions. If you're not prepared to invest that much time in signing up, you can also use your Facebook details to get started. Nevertheless, you won't have to give a lot of personal details while signing up, which most users appreciate.
To sign up, you will have to go through a couple of steps only. First, you need to upload your photo, which has to be approved first. It's important to wait for a little until your photo gets a green signal. The next step is to share some details about you, such as your username, date of birth, and email. Again, you'll have to verify your email ID before you become a member. It may look like a tricky process, but it's not. Also, we believe that taking these steps helps GayDar.net to ensure scammers stay away from the platform.
Functionality
Once you're a member, you'll be free to create an account. It won't be tricky because the site scores well in terms of design and usability. The navigation structure makes it easy to explore every page with ease. You can also find a FAQ section to learn what to expect while using the website. You can find many search functions to help find the most appropriate matches for you. With the availability of several filters, it's also possible to find the most suitable matches and that too in a short time. Too bad, free users can't take advantage of advanced search features. But, it's still possible to connect with other members for both basic and premium members.
Anyone can use one-on-one messaging to interact with other members using GayDar.net. It becomes possible when you choose to join a location-based chatroom. Understand that you need to learn how to behave in an open chat room with so many gay guys around because anything you say to offend them could cost you in many ways. Being able to use the mobile app is another blessing. Although most people complain about not getting any special features on the mobile app, we believe it still works reasonably well to provide you with a good dating experience. Thankfully, the app is available for both iOS and Android users.
GayDar.net doesn't impress you much in terms of special features, though. Still, it offers a few, like the Gaydar Radio. The feature allows bisexual men to upload and share their favorite music with other members. You can also find some talk shows here to educate you more about exploring your true sexual identity. Similarly, Gaydar Travel is another feature that you can use to share your travel plans with other members and even find partners in your travel destination. Moreover, it lets you discreetly explore the website by utilizing the feature called "incognito surfing." It also allows you to protect your photos and share them with people you like.
Pricing Plans
Both free and premium members can get to explore the website, but obviously, paid members will be in a better position to utilize the platform.
Free services
Signing up
Photo upload
Winks
Direct chat
Chat room access
Favorites list
Limited browsing
Premium Services
Know about people viewing your profile
Access to advanced search filters
Possible to upload 100 private photos
Browse in an incognito mode
Access to all modes of communication
No limit on search results
You can choose from different plans depending on the duration. For instance:
1-month plan: $7.99/month
3-month plan: $5.66/month
12-month plan: $3.83/month
As compared to many other dating sites for gay men, the pricing plans for GayDar.net seem quite affordable. You can use a credit card, debit card, or check to make payments, but remember, you'll have to cancel subscription because they renew it automatically.
Common questions and their answers
Does Gaydar.net allow you to blur your photo?
Yes, it does, if you're a premium member. You can browse the platform in an incognito mode to stay safe and discreet if you're a paid member.
What can cause a termination of your account?
You can get your account banned if you harass someone, impersonate a person, exploit minors in any way, or post copyrighted content.
Is there a fee to cancel your GayDar.net subscription?
No, you don't pay anything for account cancellation.
Summary – do we recommend GayDar.net?
Overall, GayDar.net can surely help you improve your love life by bringing you close to some hot gay men around the world. You can connect with them using different modes of communication and then decide how to take your relationship ahead. The availability of a mobile app is another reason why it makes dating super simple. While you can join free, you will face several limitations in terms of features and resources available to you. So, be prepared to spend money to be a VIP member, and you'll enjoy the platform even more.
Most Popular Sites

Benaughty.com lets you get right into the fun dating experience. It encourages a naughty community of singles and couples. Its selling point is simplicity and delivering results with its search functions and communication features.

Cupid.com is one of the leading gay dating sites that successfully brings single gay men together around the globe. If you are searching to date or love a lifetime partner, this is the best platform for you.

A large chat dating site, QuickFlirt is like a speed dating service for online flirting!