Gay Girl Net – We Review the Popular Dating Sites of 2020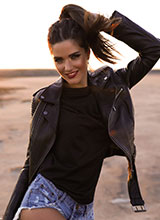 Gaygirlnet.com is for those gay girls who are tired of present-day routine and want to venture past the usual atmosphere of leisure moments. Try something new and naughty with the interactive features on the site
Looking for a Dating Site? Read a Review of GayGirlNet.com
Five facts about Gay Girl Net
Hundreds of thousands of members
A dating site which also acts as a gay social network
You can upload music or videos for others to see
Full control over your profile and what is visible
Real-life group events are regularly organized for members to meet up
The Idea Behind GayGirlNet.com
With so many dating sites for gay girls on the internet, it can be hard to choose which one to join. Check out this essential guide to Gay Girl Net, the lesbian dating and social site. Gay Girl Net aims to be far more than just a dating site. Instead, it sets out to be much more like a social network. The layout of the website will make this instantly obvious, appearing more like Instagram than a traditional dating site. As the name suggests, Gay Girl Net is for girls who are into girls, although you will find bi girls who are members too. You can join up for free, but functionality is quite limited; to get the most out of the site, you'll need to pay for an upgraded membership.
The site describes itself as a "Facebook for bi and gay girls" offering the possibility to "chat, make friends or start lesbian dating." So, this means that it's not too daunting to get started as you can simply hang out online and make new friends before taking things further. The appearance of the site is certainly very reminiscent of a social media site as you'll notice right away that you can follow trending hashtags. There are also stories and groups you can join to pursue a particular interest. However, this doesn't mean there are not the usual dating site functions; these are available in addition to the other features.
Pros and Cons
Like any dating site, there are some things which work well and other parts which aren't so great. Here's what you should know about the features on Gay Girl Net:
The Pros of Gay Girl Net
It's far more than just a dating site, and it's also a comprehensive social network
It's designed specifically to appeal to the lesbian community
It's free to join, and you don't need to pay if you don't want to
You can get more attention by uploading music or videos
You can choose what parts of your profile to reveal
Instant chat with other members online
The Cons of Gay Girl Net
To access the best features you'll need to pay for a VIP account
No live chat function for help
The FAQs don't cover very much info
Member Structure
There are members at Gay Girl Net from all over the world, which means it's possible to find an international date, should you want to do so. However, the majority of members are based in the US, and also South Africa. You can choose where in the world you want to search when you're looking for members to chat with online.
Registration
When you sign up to Gay Girl Net, you'll need to register for a free account first. Once this basic registration has taken place, you can choose to upgrade to a paid membership, if you prefer. There are options to make the process easier, such as choosing a social media profile to log in with. So, this doesn't mean you can skip straight to the site. However, you'll still need to answer a long list of questions.
There aren't any questions that will surprise you as it's the usual profile creation process. You'll be asked about your preferences and what you're looking for, where you live, and what your relationship status is. However, this is because you can be in a happily monogamous relationship and still sign up to meet female, gay friends online. One quirky question is close to the end, where you'll be asked to choose a word to describe your personality. And, this includes everything from "homebody" to "vegan," "traveler," or "artsy."
Although the emphasis is on having fun, the moderators of the online site take everything very seriously. They're committed to ensuring the space is only used by women, both trans and bio, and monitor it closely to prevent men from gaining access.
Functionality
Search tools
There are many different ways to search on Gay Girl Net, with the option to apply a range of different filters. So, this can find a match from a certain location, or who has certain attributes - you can even narrow it down to an individual who has a tattoo.
Making contact
If you have a paid membership, you'll have unlocked all the different ways of making contact with someone, including sending a flirty wink or an instant message. There are also curated matches to give you the best chance of finding your kindred spirit online.
The App
At present, there are no apps available for the Gay Girl Net dating site, but the site has been fully itemized for smartphone use.
Special Features
The ability to upload music and videos makes this site feel much more like social media and adds a fun element to online interactions.
Pricing Plans
Membership:
The plan costs either £4 per month or £24 for an annual subscription, making it one of the cheaper paid membership packages available
Free services:
Only provide the most basic functionality and privileges.
Paid membership:
By comparison, it provides the opportunity to be a Featured Member, thus gaining up to 20 times more messages and interactions. Other benefits of the paid membership which aren't available on the basic package include unlimited messaging, winks, unlimited uploads of music, photos and videos, chat room access, and instant messenger.
Gay Girl Net is completely free to join, which is helpful if you want to take a look around the site before going any further. There is no obligation to start paying for a membership, but you'll need to do so if you want to unlock full functionality. There is no trial period, so you can't sign up for the VIP membership and see if you like it first. You can make payment via either PayPal or credit card as a recurring payment. This means your account will be debited unless you actively cancel the payment.
Common questions and their answers
Still, want to know more? Here are some of the most frequently asked questions about the dating site, and the answers.
How to contact Gay Girl Net?
There isn't any live chat available to get help, which is a bit of a shame as the site does support live chat between members. You can't ring customer service either, so if you need an instant answer, your options are limited. They provide an email for members to contact them, which, while helpful, isn't the most extensive type of support.
Is Gay Girl Net legit?
Registered in the UK, Gay Girl Net is a very popular dating site and social network for lesbians and bisexual women. With thousands of active members, it's firmly established and is committed to following data protection laws so that you can have confidence in its legitimacy.
How to cancel a Gay Girl Net account?
There isn't currently a mobile app for Gay Girl Net, so if you want to cancel your account, you can't simply delete the app. You have the choice of temporarily deactivating your membership, which means you won't appear in any search results. This allows you to return and reactivate it in the future. Alternatively, you can choose to close your account; this deletes your entire profile and can't be reversed once confirmed.
Summary – do we recommend GayGirlNet.com?
Gay Girl Net is a website that provides a safe space for gay and bi women to chat, flirt, and have fun. Whether it's friendship or romance you're searching for, there's no shortage of either on this site. With video and music uploads, as well as a range of social media-type features, it offers women an online community where they can come together from all over the globe.
Most Popular Sites

Benaughty.com lets you get right into the fun dating experience. It encourages a naughty community of singles and couples. Its selling point is simplicity and delivering results with its search functions and communication features.

Cupid.com is one of the leading gay dating sites that successfully brings single gay men together around the globe. If you are searching to date or love a lifetime partner, this is the best platform for you.

A large chat dating site, QuickFlirt is like a speed dating service for online flirting!