Scruff – We Review the Popular Dating Sites of 2020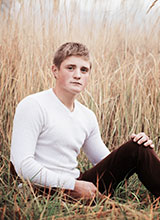 Scruff is a safe and secure app for GBTQ dating; this includes men who are gay, bisexual, trans, and queer.
Looking for a Dating Site? Read a Review of scruff.com
Five facts about Scruff
Awarded best dating app in New York City in 2014, and named "one of nine best dating sites and apps for gay men" by Daily Dot in 2018
Nudity is not allowed in profile photos but is in private albums
Partner's accounts can be linked
Users can be categorized according to communities (i.e. bear, muscle, otter, military and so on)
Instead of chatting, you attract another's attention by sending a 'woof'
The Idea Behind Scruff.com
So how does Scruff work? Our Scruff dating site review will put this gay matching application under the spotlight, giving you an overall impression of the good and bad points of this resource. We'll conclude with our assessment of the Scruff experience.
The Pros of Scruff
Relatively few fake profiles
Active with social media interaction
The Cons of Scruff
Pop-up ads appear periodically
Member Structure
Scruff is a social application for gay, bi, and trans men that operates on a global basis, with more than 15 million members in 180 countries. Scruff has been translated into 10 languages, including German, French, Spanish, Arabic, and Chinese.
Registration
Signing up is easy and fast
Provide your location and other required details
Create your profile and upload a photo of yourself
Signing up to become a member of Scruff is a straightforward process that isn't too difficult. To create your member login, the first step you need to take is to provide the location of your device. This will be translated into the appropriate GoogleMaps longitude and latitude identifiers. A note of caution: it would pay to be precise when you enter these details, as this information can't be rectified until 24 hours later. Before instigating your mobile login, you can take the opportunity to browse through the profiles of existing members. To create your profile, Scruff will invite you to upload a photo and provide a description. When uploading your image, you will be asked if this is a picture of your face, choosing from the following three options: my face is clearly visible, only my body is visible, or I'm not in the photo.
The reasons for these somewhat precise questions are to ensure you are popped into the appropriate category.
Your profile questions are standard – your email address, password choice, and birthday. You are also asked to input your body stats. Any other entries are considered optional.
Functionality
Search tools
Searching on Scruff is a powerful function, and there are ample filters to assist you in narrowing down the results. , search profiles, how to use Scruff search, messaging, search by city, search mobile, search by username
Making contact
One of Scruff's most attractive features to newcomers is the flexibility the site offers when it comes to contacting other members. Unlike many dating resources that expect you to dig out your credit card if you want to indulge in a series of messages, Scruff will allow you to message any other site users, from the moment you've signed up.
You can contact eligible singles in various ways. The most straightforward way of doing so is to send a text message. However, there are also options to forward an appropriate GIF that will arrest their attention, or send a photo or a short video of yourself. Also, what better way to break the ice with a prospective partner than providing your location details? If you are seeking casual encounters in the first instance, this latter feature is ideal.
A fantastic way of contacting a potential romantic interest is the ability to tick a box that appears in a site user's profile that indicates you are interested in meeting up with them. Providing your interest is reciprocated, this direct communication is guaranteed to get the ball rolling.
As far as the content of your text messages is concerned, Scruff will even offer you short cuts should you happen to encounter a degree of writer's block. Sticking with the canine connotations, a Paw button will send the object of your affections a Woof. Again, this will alert them directly, that they have a serious admirer. If they check out your profile and like what they see, they can instigate the chat.
The App
You can download the Scruff app for iOS or Android. This will provide you with your complete social guide for your pocket, featuring constantly updated information.
Special Features
You can use Scruff even without signing up to become a member. Nevertheless, many special features become available once you do. You have the option to 'unsent messages' – always worthwhile if you have been using the site while distracted (perhaps while indulging in a few glasses of wine!). You can also ensure your privacy is protected by hiding your profile from the Global Grid. Another excellent option is the ability to turn off push notifications if you don't wish to be unduly distracted.
Another extremely useful property is the Events tab. Here you can browse through over 500 cities to check out if any gay-friendly festivals or events are going down. You also have the option of uploading your suggestions.
Pricing Plans
List of Scruff pricing:
One month membership - $14.99 per month
Three-month membership - $13.33 per month (total $39.99)
12-month membership - $10.00 per month (total $119.99)
Free services
You can browse before registering
Create a profile
Browse other member profiles
Send messages
Receive and read messages
Fee-based services:
Ads removed
Unlimited sharing of private albums
Advanced grid sorting available
Anonymous browsing
Unlimited options for searching
Payment methods
Credit card or via mobile phone
Common questions and their answers
What is Scruff?
Scruff is a dating app aimed at guys identifying as either gay, bisexual, trans, or queer. They can connect for relationships or simply for social interaction.
Who owns Scruff?
The site was founded by Eric Silverberg and Johnny Skandros and is owned by Perry Street Software.
Is Scruff legit?
Yes, Scruff is a highly reputable app that has been running since 2010, and now has an enthusiastic membership of millions.
Is Scruff a free dating site?
You can certainly check out the site layout before you've even signed up, and the basic membership allows you to perform some basic tasks. But if you want to take full advantage of everything the site has to offer it would be more advisable to take out a membership. The minimal fee (one month) is only $14.99, but if your commit to a year, this will drop to $10.00 per month, which is a fabulously low rate for the functionality you'll be able to access.
How much does Scruff cost?
Check out the prices that are listed at question 7.
How to delete the Scruff account?
Access the menu, then click on Settings. Select Profile Editor, scroll down, click on Delete profile and follow the prompts.
How to cancel the Scruff subscription?
Tap the Pro icon in the bottom navbar, then select Manage Subscription, and follow the prompts.
How to contact Scruff?
Select the Support option from the website. Scroll down to the Contact Us option. When you select this, a web form will appear, inviting you to 'Submit a Request.' Choose a category from the drop-down, complete the fields in the form (adding attachments if appropriate) then hit Submit.
Summary – do we recommend Scruff.com?
Scruff has been in operation for almost 10 years now; garnering a lot of attention from the gay community, (it boasts a worldwide membership of around 15 million males of various categories – gay, bi, trans and queer.) It's an excellent place for newbies to dip their toes into online dating because you can browse through much of the site without even signing up to become a member. If you are suitably tempted to take things further and explore what the site has to offer, there's a lot of interesting functionality available.
As soon as you've created your account, you'll be matched with a cross-section of compatible guys, either through the interests that have been specified during profile compilation or according to geographic proximity. Where location is concerned, you can also be notified of events happening in your area. You also have the possibility of finding out more about activities further afield – which is handy if you are holidaying or traveling to a different city or country.
Most Popular Sites

Hornycontacts.coms is open to straight, gay, lesbian and bisexual singles to find and date other like-minded individuals for casual hookups, love and even lasting connections. With good search functions and interactive features, the platform is just full of fun.

Igetnaughty.com site is open for the singles and couples looking for bisexual relationships or any other types of connections that can quench their varied fetishes. It is known for being the most liberal dating site resource as it satisfies the needs of its members.

Naughtydate.com is a dating site where you can hang out, flirt and mingle with like-minded hot singles, whether gays or other sexual orientation. With a huge membership base, the website is just a hotbed for casual hookups and flirty encounters.