NoStringsAttached – We Review the Popular Dating Sites of 2020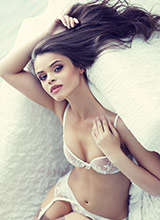 For affair dating or married dating, NoStringsAttached is the best dating platform to join.
Looking for a Dating Site? Read a Review of NoStringsAttached
Five facts about NoStringsAttached
Almost 3.5 million members worldwide
50,000 active weekly users
Targets both single and attached men and women
Members can make private calls to other users
Live webcams
The Idea Behind NoStringsAttached
This is a dating website where both singles and attached men and women can seek out casual relationships and affairs safely and discreetly. Whether you are a single person looking to indulge in some no strings attached fun or find yourself in a relationship that simply isn't fulfilling your needs, this is an online dating site for you. Members benefit from joining a website with almost 3.5 million users worldwide and is part of the established FriendFinderNetwork that features a range of successful adult dating sites in its profile.
Around seven in 10 members on the website are male, with the most popular age bracket being those that are aged 55-plus. The dating platform makes it easy for members looking to maintain a secret relationship by offering its member the ability to make private phone calls with an anonymous number.
The Pros of NoStringsAttached
Advanced matchmaking feature
Easy to navigate website
Privacy features help to keep site usage secret
The Cons of NoStringsAttached
No dedicated mobile app
Many more male members than female
Member Structure
NoStringsAttached features a 7-3 split in favour of male members, many of which are aged over 55 years old. The majority of female users are younger, aged between 35 and 44 (an age which you may expect women to be married). While the website does cater for members looking for serious relationships, NoStringsAttached's bread and butter is, unsurprisingly considering the website's name, those looking for casual hookups and affairs. Here, you will come across thousands of married men and women looking for a discreet affair - either online or in-person with local like-minders members.
Registration
New members can sign up for an account on NoStringsAttached in just a few minutes, inputting as much or as little information as they are comfortable with. At this point, you do not have to upload any pictures to your profile, however, this is something that you will need to upload at a later time to have any success on the website. Explicit photos are allowed on this dating website, so do not feel the need to keep it PG. The only restriction is that you cannot upload any content that suggests you are soliciting any services as this will lead to an immediate ban.
It is also important to note that new users cannot create their own unique passwords at the initial sign-up process. Instead, new members have to sign in via the verification email and then, at that point, users can then create their own password.
Functionality
Search tools
NoStringsAttached offers search functionality that is not really any different to what you would expect to find on any other website. The quality is in the security and quality of the results, with users able to browse through local personals seeking discreet fun safe in the knowledge that their activity is being kept a secret. This is something that members seeking an affair behind their partner's back will deem to be an important feature. NoStringsAttached does feature a good matchmaking system, which does make it easier finding like-minded members that share the same interests as you, meeting your preferred search criteria, meaning that all you have to do is make contact with anyone that takes your fancy.
Making contact
There are several ways in which users can make contact, with private messaging, chat rooms and live videos all available on NoStringsAttached. The communication channels on the website mean that, in all honesty, you don't need to arrange to meet up with another member to benefit from the full experience. If you are seeking a sexual encounter while keeping the chances of getting caught to a bare minimum, the live video chat service allows you to engage in a fully interactive online sex experience.
The App
NoStringsAttached does not offer a dedicated mobile app on either Android or iOS devices.
Special Features
Detailed Matching System

The website's matching system allows for members to enter in their preferences such as body type, age, sex, location and what type of encounter and/or relationship they are seeking. NoStringsAttached's algorithm then presents the user with the calculated results.

Incognito Mode

NoStringsAttached's members can easily turn their profile off and on via the profile visibility features found in the user settings.

Video Database

Premium members have access to the website's large database of explicit videos, making this your new favourite porn website as well as an adult online dating site. Members can search for videos based on criteria search as the most popular, recently uploaded, top-rated and by username. Here, members can also upload their own amateur videos and broadcast live streams.

Private Network

Making for the ultimate discreet way of dating, members can create their own private network where they can invite selected members to join. This is hidden away from the general public space of NoStringsAttached, ideal for keeping any communication confidential.
Pricing Plans
VIP Subscription
One-month subscription - £22.95 a month
Three-month subscription - £15.93 a month billed as a single payment of £47.80*
12-Month subscription - £10.43 a month billed as a single payment of £125.10**
Three-month subscribers receive one free month on top of their subscription
12-month subscribers receive three free months on top of their subscription
Highlights
One-month subscription - £7.95 a month
Three-month subscription - £6.95 a month billed as a single payment of £20.85
Join a Fun Club
One-month subscription - £11.95 a month
Open the Door
One-month subscription - £15.95 a month
Three-month subscription - £9.95 a month billed as a single payment of £29.85
12-Month subscription - £6.95 a month billed as a single payment of £83.40
Tokens
100 coins - £9.11
185 coins - £15.18
500 coins - £37.94
1,000 coins - £75.13
Free services
Search members
Search videos
Upload videos
Customer support
Broadcast a live stream
Set profile to private
Premium Services
Send messages
View profiles
Join a model's fan club
Watch a live stream
View who has viewed your profile
Change gender
Payment Methods
NoStringsAttached accepts payments via credit card and cheque.
Common questions and their answers
What is NoStringsAttached?
This is an adult online dating website designed for users that are either single or attached looking for casual encounters. While the website does ask for users that are seeking serious relationships, the vast majority of users are looking for something of a more discreet nature. NoStringsAttached also features a library of amateur videos and live streams for its premium members.
Who Owns NoStringsAttached?
NoStringsAttached is a part of the FriendFinderNetwork.
Is NoStringsAttached Legit?
NoStringsAttached is a legitimate dating website with members signed up from around the world. Users can easily interact with live streaming members on the website, further proving that this website does not reply on fake profiles to tempt in potential new subscribers.
Is NoStringsAttached a Free Dating Site?
Unlike a lot of other websites, NoStringsAttached does have a lot to offer for free users, however, to contact other members you do need to sign up for a premium account. Free users can broadcast their own live stream but cannot view the streams of other members without an active premium subscription.
How Much does NoStringsAttached Cost?
There are various subscription options open to members of the website, beginning from a one-off fee of £22.95 for a one-month membership to £125.10 for an entire year. NoStringsAttached offers various add-ons for subscribers to increase their user experience when on the site which can soon add up, so depending on what you are looking to gain from a membership to the site will determine how much you will spend.
How to Delete NoStringsAttached Account
To permanently delete your account on NoStringsAttached, users should head to the 'My Account' section, click on the 'Change Profile Availability' option found under the manage my account section and select 'Permanently Delete My Entire Account'.
How to Cancel NoStringsAttached Subscription
To cancel/turn off auto-renewal on your subscription you will need to head to the billing history page found in the 'My Account' section of your user area. Here, you will find the option to turn off the auto-renew option which will effectively cancel your subscription from the point of its expiration. Your subscription will remain active until this time as all subscriptions are paid for upfront.
How to Contact NoStringsAttached
Members can contact the NoStringsAttached in several ways, which include:
Phone: +1 408 702-1040
Email: billing@nostringsattached.com
Fax: +1-408-745-5680
Post: Various, Inc.
910 E. Hamilton Ave., Sixth Floor,Campbell, CA 95008, USA
Ventnor Enterprise Limited
Suite 2, Second Floor
145 High Street, Colchester
Essex
CO1 1PG
Contact form: Found in the help section of the website
Summary – do we recommend NoStringsAttached?
NoStringsAttached is a lot better than many of the other adult dating sites that you can come across, with almost 3.5 million members signed up from around the world. There are plenty of features for both free and premium users to make the most of, making this an ideal matchmaking platform for any user, single or attached, to find what they are looking for.
Most Popular Sites

Benaughty.com lets you get right into the fun dating experience. It encourages a naughty community of singles and couples. Its selling point is simplicity and delivering results with its search functions and communication features.

Cupid.com is one of the leading gay dating sites that successfully brings single gay men together around the globe. If you are searching to date or love a lifetime partner, this is the best platform for you.

A large chat dating site, QuickFlirt is like a speed dating service for online flirting!