Findsexhub – We Review the Popular Dating Sites of 2020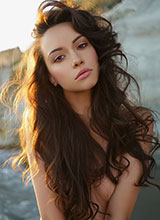 Findsexhub.com is known for its easy signup and the flirty nature of the horny women it hosts. Although it has experienced some call to alarm of few scammers and spammy accounts, the site still sees thousands of hot singles daily.
Looking for a Dating Site? Read a Review of Findsexhub.com
Five facts about Findsexhub
Claims to have more than 25,000 users join every day
Over 36 million members worldwide
Free trial for new users
Casual dating site for singles and those in a relationship
Female users can sign up for premiums access for free
The Idea Behind Findsexhub.com
Findsexhub.com is an adult dating site designed for singles looking to find like-minded men and women willing to hookup with for consensual adult fun. The website is a basic platform that allows you to easily view online members in your area, as well as displaying exactly what they are looking for, leaving little to the imagination. If you are unsure about what the website can offer you, there is the option of signing up to a three-day trial subscription that opens up access to all of Findsexhub's premium features.
The site offers a feature similar to Tinder which is called the Like Gallery that works on the same premise of either 'liking' or 'disliking' presented members and forming matches with those that have 'liked' you. If you are keen to find a serious relationship rather than no-strings-attached fun then, needless to say, this probably isn't the site for you. If a more casual arrangement is on your mind, you should certainly consider giving Findsexhub.com a try.
The Pros of Findsexhub
Easy sign-up
Simple website design
Flirty message suggestions
Like Gallery
The Cons of Findsexhub
Too many automated messages upon sign-up
Numerous prompts to upgrade to a paid membership
Pop-ups
Member Structure
The members on Findsexhub.com are looking almost exclusively for casual encounters with thousands of active members dotted around the world. While there are many young singles aged between 18 and 23 who are unattached and without responsibilities, there is also an older swinger community that exists on the website, meaning that potential new members of all ages can potentially hookup with someone their age (or, alternatively, someone who is older or younger).
Registration
Signing up is a simple process without having to enter too much detail, especially when compared with some other dating website. With the option to skip several steps and enter in your information at a later point, all you have to do is verify your email address to start browsing through what Findsxhub.com has to offer. However, if you do not upload a picture then you will not appear in search listings, meaning that you have little chance of meeting someone willing to engage with you. You will be prompted to activate your profile by entering in a four-digit code that has been emailed to you, or by clicking through the link in the email sent to you. As soon as you complete your registration and enter your user area, your dashboard will feature numerous prompts to upgrade to a premium membership, which can be a little annoying if you are more interested in getting acquainted with the website.
Functionality
Search tools
The home section of the site doubles up as a search function where you can easily view members that match your search criteria, switching between all members, online members and new members. There is an advanced option to refine your results based on variables such as age, body type, location and more.
Making contact
Members can make contact in one of two ways on Findsexhub.com. Users can either send a message via the instant messaging function if a member is online or by sending a private message if the person they are contacting is offline or, alternatively, they prefer not to send an instant message. Users can also send flirts to other members as a way of showing their interest, which is ideal if you are not quite sure of what to say to break the ice at first.
The App
Findsexhub.com does offer a mobile app available on both iOS and Android devices, featuring the exact same features as the desktop website.
Special Features
Like Gallery

This feature is highly similar to the popular dating application Tinder in the way that members are presented with the profile pictures of other users and asked to simply click like or dislike. By doing this, members can add to the pool of potential matches which can then either choose to make contact with you directly, or the website will alert both members of a mutual attraction.
Pricing Plans
Three-day trial - £0.99p per day billed as a single payment of £2.97
One-month subscription - £29.99 a month
Three-month subscription - £21.79 a month billed as a single payment of £65.37
Six-Month subscription - £13.52 a month billed as a single payment of £81.14
Free services
Like Gallery feature
View thumbnails of profile pictures
Basic search
View online members
Premium Services
View full-size pictures
Unlimited messages
View all search results
Video chat
Premium support
Safe browsing mode
Payment Methods
Findsexhub.com accepts payments via credit card.
Common questions and their answers
What is Findsexhub.com?
The website is an adult online dating website set up for the sole intention of connecting consenting men and women to chat and hookup with one another. Nothing is left to the imagination and there is certainly no beating around the bush with members forthright in their search for casual sex. If you aren't comfortable with explicit content then this website is not for you.
Who Owns Findsexhub.com?
The website is owned by Norfex Holdings Ltd that is responsible for a group of online dating sites. One of the other dating sites owned by the company is Getnaughty.com, with a three-day free trial offered alongside a paid trial on Findsexhub.com.
Is Findsexhub.com Legit?
Findsexhub.com is a legitimate adult online dating website consisting of members all looking for the same thing, casual hookups. New members can sign up for a three-day trial to view what the website has to offer, judging as to whether the service is for them and whether they would like to pursue a longer-term subscription. As the website is part of a group of dating websites owned by Norfex Holdings Ltd, members benefit from a 24/7 support team that is on hand to answer any queries they may have in relation to the service.
Is Findsexhub.com a Free Dating Site?
While you can sign up to Findsexhub.com for free, to get the most out of the online dating website you do have to be willing to sign up for a premium membership. Without this, your membership will be limited in terms of searching for matches, making initial contact, sending and receiving messages as well as viewing full photos.
How Much does Findsexhub.com Cost?
New users can sign up for a three-day trial for as little as £2.97 (working out at 99p a day), although you can only sign up for this once. After this, users have the choice of one, three and six-month options starting from a one-off payment of £29.99 for one month and £81.14 for six months, the longest subscription package offered.
How to Delete Findsexhub.com Account
To delete your account on Findsexhub.com you have to follow a five-step process. Find the 'remove account' option under account settings and follow the instructions shown on the screen to delete your account and all information connected with it.
How to Cancel Findsexhub.com Subscription
To cancel your subscription, you must first ensure that you are using the web version of the dating platform. Then you should access 'My Settings' from the drop-down menu which is presented when you click on your avatar in the top right-hand corner of the screen. Once you have done that, access 'Billing History' and then 'Deactivate Subscription'. Your subscription will remain active until its expiration date and will not automatically renew.
How to Contact Findsexhub.com
Members can contact the Findsexhub.com support team either by filling out the contact form found under the 'Get Support' action or by calling the helpline on 0-800-088-5418.
Summary – do we recommend Findsexhub.com?
Findsexhub.com is very much a what you see is what you get service, leaving very little to the imagination and designed exclusively for those looking to hookup with other singles. You should find it relatively simple finding a match to exchange flirty messages and hookup with but, if you are seeking something a little more serious, you might want to look elsewhere. Here, members are on the look for casual encounters and, with a premium membership, you can soon find an ideal match. The positive user experience offered by the website alone and ease of finding potential matches makes this a service well worth trying if only as part of a three-day trial or with a one-month premium membership.
Most Popular Sites

Benaughty.com lets you get right into the fun dating experience. It encourages a naughty community of singles and couples. Its selling point is simplicity and delivering results with its search functions and communication features.

Cupid.com is one of the leading gay dating sites that successfully brings single gay men together around the globe. If you are searching to date or love a lifetime partner, this is the best platform for you.

A large chat dating site, QuickFlirt is like a speed dating service for online flirting!