Friendfinder-x – We Review the Popular Dating Sites of 2020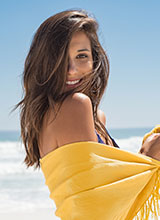 Friendfinder-x.com is the best platform for finding any type of casual encounter you prefer. Their search filters, match functions and messaging services are just top-notch. There are even professional models for adult entertainment.
Looking for a Dating Site? Read a Review of Friendfinder-x.com
Five facts about Friendfinder-x
Over 90 million members
Live explicit videos
Adult dating for singles and couples
Female members outnumber male members
Tired membership options
The Idea Behind Friendfinder-x.com
Whether you are a single man or woman or you are a couple that is seeking naughty adult fun with other couples, or looking for a willing lady or gentlemen to join in with your bedroom antics, you will love Friendfinder-x.com. It doesn't matter whether your desire is to find a single man or woman, a little extra naughty by seeking out a couple or even if you specifically want to find transgender singles and couples, Friendfinder-x.com has all this and more covered. New members will soon find out just how broad the opportunities are, which is more than what a lot of other adult dating platforms can say.
It has to be said that, in order to enjoy such a flexible approach to the adult dating genre, you are going to have to pay for it. Friendfinder-x.com employs a tiered approach to its memberships, with the most expensive option setting you back £139.02 for a gold membership, along with an additional £83.22 to allow free members to contact you. It is completely up to you whether you deem this added extra worth the money but, from our point of view, the website already offers a lot for its members without this premium feature.
The Pros of Friendfinder-x
Highly detailed search capability
Free live videos
Lots of features for members
High-quality videos and photos
The Cons of Friendfinder-x
Expensive additional extras
Very busy user dashboard
Member Structure
More than half (60%) of the members signed up to the website are female, with a large portion of user based in the United States of America. As well as the USA, countries such as the United Kingdom and Asian countries also boast a significant amount of members. With more than 90 million active users on the website, which makes up part of a group in conjunction with AdultFriendfinder, no matter where you are, you are highly likely to find matches in your area. Many of the members, especially females and couples, are live webcam models and often broadcast shows to other members in return for credits that can be purchased via the platform.
Registration
Registering on the website can take a little time, requiring you to answer a number of questions about yourself and what you are looking for on the website, but it is with good reason. As you progress through the stages, you realise just how vast the possibilities must be on Friendfinder-x.com as you are asked in-depth questions about your interests that you simply wouldn't get on other dating sites. You do eventually have the option to skip through entering certain details, as well as uploading images, allowing you to complete this at a later time. As standard, the website does send you a verification email to activate your account prior to using the service.
Functionality
Search tools
The website's search functionality is amongst the most detailed across any dating platform on the World Wide Web. As well as being presented with traditional search option such as age, sex, location etc… users can also browse by those who are online and broadcasting. Additionally, members can also search for other users that share the same kink as themselves via the Kink Search feature. Here, you are presented with a menu that would make even the moderators of PornHub blush, ranging from somewhat vanilla fetishes such as lingerie and masturbation to more hardcore kinks that will certainly appeal to anyone interested in pushing their boundaries. Click on your kink of choice and the website presents you with an array of profiles of users who share that particular fetish.
Making contact
Members can initiate contact by sending a standard message that will drop in a user's inbox or via the website's instant messaging function. Additionally, members can also communicate inside of chat rooms and video chat, where members broadcasting can communicate with members within their channel. Some of these features require coins that can be purchased from within the website, while others may be dependent on what each user allows for. Free members can message premium users who pay an additional fee to allow anyone to communicate with them.
The App
Although Friendfinder-x.com does not offer a standalone app, the dedicated mobile website is a more than adequate alternative allowing for easy navigation. The highly visual design is, in fact, better than its desktop equivalent, meaning that users can get the most of out of browsing the website and its feature on a personal device as opposed to logging in on a potentially shared computer. Needless to say, this is ideal for those looking to keep their online dating exploits as discreet as possible.
Special Features
Kink Search

Members can access the Kink Search feature to browse all members that share a particular kink, ranging from the vanilla to the more extreme fetishes.

Live Video

Many of the members, particularly females and couples, broadcast live shows to other members on Friendfinder-x. Video and audio is of high-quality, so you shouldn't have to contend with buffering and/or stuttering live feeds that you may experience on other sites.

Blogs and Groups

You can view and/or submit blogs to the member's area of the website, as well as join groups similar to the capabilities offered on mainstream social networking sites such as Facebook.

Sex Academy

Courses offered to premium members offering tips and advice on how to improve your sex life.

Articles

Friendfinder-x.com features its own online magazine that users can read as part of their online dating experience. Users can also submit their own articles for publication on topics mainly revolving around sex and relationships.

Erotic Stories

If you are an avid reader of fan fiction or erotica then you will be interested in reading the erotic stories submitted by other members.
Pricing Plans
One-month subscription - £23.21 a month
Three-month subscription - £15.46 a month billed as a single payment of £46.38
12-Month subscription - £11.58 a month billed as a single payment of £139.02
Standard Contacts Extra*
One month - £15.46
Three months - £27.78
12 months - £83.22
*Allows for free members to send messages to premium users
Free services
Join blogs and groups
Join chat rooms
View, like and comment on photos
Watch live member videos
Premium Services
Send flirts
Send friend requests
Read and send messages
Comment on photos and videos
Watch full-length videos
View full-size photos
View Sex Academy courses
Priority customer support
Payment Methods
Friendfinder-x.com accepts payment via credit card, mobile and mail/fax orders.
Common questions and their answers
What is Friendfinder-x.com?
The website is an adult dating platform design specifically for those looking to explore their sexuality. Whether users want to meet in person or engage in online text, audio or video chat, Friendfinder-x.com offers the lot and more.
Who Owns Friendfinder-x.com?
The website is owned by Friendfinder Networks which includes the likes of AdultFriendfinder in its portfolio.
Is Friendfinder-x.com Legit?
Yes, Friendfinder-x.com is a legit online dating platform with more than 90 million active users. This can easily be proven with many of the site's member broadcasting live to other members, free and paid, interacting with active users willing to converse online.
Is Friendfinder-x.com a Free Dating Site?
Users can register for a free account on the dating site, however, they are strongly encouraged to sign up for a premium membership to get the most out of their experience with Friendfinder-x.com.
How Much does Friendfinder-x.com Cost?
Memberships start from as little as a one-off payment of £23.21 for a one-month subscription, increasing to £139.02 for a 12-month package. Additionally, users can opt to pay an extra fee, ranging between £15.46 and £83.22 (depending on the length of membership), to allow free members to make contact with them.
How to Delete Friendfinder-x.com Account
Users can cancel and delete their accounts permanently by following the instructions displayed under the account settings option.
How to Cancel Friendfinder-x.com Subscription
Subscriptions can be cancelled at any time going through the account settings option. This will stop your subscription from auto-renewing, with your premium membership remaining active until the date of expiry.
How to Contact Friendfinder-x.com
Premium members benefit from priority customer support via the help centre in the user area, as well as having the option to speak to a live agent. Members can also call the freephone helpline on 0800 098 8311.
Summary – do we recommend Friendfinder-x.com ?
If you want an adult dating website that also doubles up as a social networking channel and porn site all rolled into one, you won't be going far wrong by signing up to Friendfinder-x.com. Basic membership subscriptions without the optional extras are fairly well priced and offer a lot for users looking to chat and meet with other like-minded members. As part of the AdultFriendfinder network, this was always going to be a strong contender for the business of its target audience.
Most Popular Sites

Benaughty.com lets you get right into the fun dating experience. It encourages a naughty community of singles and couples. Its selling point is simplicity and delivering results with its search functions and communication features.

Cupid.com is one of the leading gay dating sites that successfully brings single gay men together around the globe. If you are searching to date or love a lifetime partner, this is the best platform for you.

A large chat dating site, QuickFlirt is like a speed dating service for online flirting!