Pink Cupid – We Review the Popular Dating Sites of 2020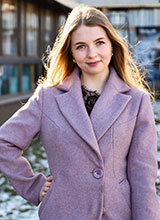 Pinkcupid.com upholds high standards of privacy and safety of its members by incorporating tested matching tools. With over a million members worldwide, it's perfect for lesbian and bi-curious women. PinkCupid's growing community has helped thousands of singles ladies find love and long-term partners.
Looking for a Dating Site? Read a Review of PinkCupid.com
Five facts about Pink Cupid
One of the biggest online lesbian dating sites in the world
Find others with similar interests using hashtags
Video profiles accessible with some membership packages
Members are verified before being allowed to join
Perfect for gay or bi women looking for a long-term relationship or romance
The Idea Behind PinkCupid.com
Are you thinking about signing up for Pink Cupid? One of the largest lesbian dating sites in the world and also one of the most well-established, Pink Cupid, connects bi and gay women from all over the world. With a phenomenal record for matchmaking, could Pink Cupid be the answer to finding lasting love? Set up in 2006, Pink Cupid is one of the leading lesbian dating sites in the world with a large community of online members. It may not have the newest features or the youngest vibe, but it's a solid choice for bi and gay women who want to chat, flirt, and meet others just like them.
While some sites are best for hook-ups and casual fun, Pink Cupid is geared towards helping singletons meet their forever person. If you're searching for lasting romance or love, Pink Cupid could be the site you need. There are different levels of membership, and what you get depends on what you've paid for. However, the membership is supported by a phenomenal team with top-notch customer support, including Fraud Prevention.
Pros and Cons
Every dating site has its strengths and weaknesses, and even though Pink Cupid is one of the most established in the lesbian dating scene, it's no exception:
The Pros of Pink Cupid
You won't find a larger online lesbian dating community
The site is available in English, French, and German
Top levels of membership include exclusive features
Highly secure and encrypted
You can block troublesome members
The Cons of Pink Cupid
The Standard membership includes very few features and pop-up ads
The app is basic and not available to iOs users
Member Structure
Pink Cupid says there are approximately 800,000 members, and at any time, there will be at least 200 members active and online. Although profile pictures are an optional extra, the vast majority of members opt to include them.
Out of the 800,000 members, approximately 60,000 are in the UK. In total, around the world, roughly 1600 logins occur every day, making it an extremely active site.
Registration
Signing up to Pink Cupid isn't the quickest task in the world as there are several fields to populate. You can help to reduce this; however, by opting to use your Facebook account to sign in, this will automatically fill many of the boxes, leaving you just the surplus details to add. If you don't link your Facebook account to your Pink Cupid login, allow yourself around 10 minutes to complete the full profile.
Pink Cupid is renowned for taking security very seriously, so you'll need to wait for your account to be verified before you can dive right in. This typically takes no more than 24 hours but protects the women who are using the site. You can choose to verify your account. This is an optional extra, but it will show on your account and provides some reassurance to other members that you're not a catfish. To verify your identity, you'll just need to upload some kind of formal ID, such as a driving license, and wait for it to be checked.
Functionality
Search tools
Everyone can search on the Pink Cupid website, regardless of their membership level. It's possible to use CupidTags (see special features below) to make searches more accurate.
Making contact
This is the one area that can be problematic on Pink Cupid. If you are on a Standard (free) membership, you won't be able to message other Standard members. You can message Premium members, but this limits your choices significantly. Many members don't realize this when they sign up and have to pay just to see the content of messages they've been sent.
The App
There is an app available, but at present, it's only for Android users. This is a bit of a drawback for the many members who have iPhones. The Android app works seamlessly and isn't that dissimilar to the website in many ways. There are no particular features on the app, and for that reason, many simply prefer to stick with the regular website.
Special Features
Users will find a whole host of special features available if they sign up for Platinum membership. This includes the translation of messages from members in other languages. Other functions that everyone can access include CupidTags, which any member can add to their profile. This could be a certain attribute they wish to draw attention to or a certain interest or hobby. CupidTags are a great way to find the best matches.
Pricing Plans
Like many other online dating sites, Pink Cupid is completely free to join. In theory, it's possible to continue using the site for free, but the reality is that there's very little functionality on this basic package. Anyone trying to use Pink Cupid without upgrading to a paid membership will find they are only able to message limited members, and they won't be able to view all of their own messages received. There's also a whole host of additional features that aren't included in the free membership. On the free account, you can add photos, browse profiles of other members, and see who's online. You can add profiles to your Favorites list, show interest in others, and you'll receive basic matching services. You can communicate with others, but only if they have a paid membership. You won't be able to communicate with other Standard members.
There are two levels of paid membership: Gold and Platinum. Gold membership costs $24.98 per month; this reduces to $16.66 if you sign up for three months and $8.33 if you pay for a year. For this, you'll receive an experience that is free of the pop-up ads on the Standard profile, you'll be able to message all members, and you'll also get a live chat facility. The top-level of membership is Platinum and costs $29.98 per month, reducing to $20 per month when a three-month subscription is purchased, or $10 per month if you sign up for a year. However, the benefits of Platinum membership are substantial, including:
Rank more prominently than other members
Have a double profile space the regular size
Browse anonymously and hide your online presence, if desired
VIP profile highlighting
Advanced algorithms for matches
Exclusive features for searching
Translation of messages in different languages
You can pay for membership by PayPal, debit/credit card, check, bank transfer, or vouchers. Additional methods may be accepted, depending on your country.
Common questions and their answers
How to delete my Pink Cupid account?
If you want to deactivate your account, it's as simple as clicking a link on the Pink Cupid website. This won't delete your membership permanently, but it will hide it from view and ensure that no-one else can find you. It is possible to reactivate the profile in the future if it hasn't been permanently deleted.
Is Pink Cupid legit?
Pink Cupid has been running since 2006 and has a proven track record in helping lesbian singles find their romantic match. They have established all over the world, with more than 800,000 members.
Who owns Pink Cupid?
Pink Cupid is owned and operated by Cupid Media Party Ltd. This business was founded in 1999 on the Gold Coast, Australia, and specializes in dating sites that are data-driven.
Summary – do we recommend PinkCupid.com?
Pink Cupid is an established community of bi and gay women who are looking for romance and love. The website is secure, and each profile individually checked so members can feel safe while chatting online. With hundreds of thousands of global members, there are lots of opportunities to chat with others, as well as browsing through profiles to find matches closer to home.
There isn't the greatest amount of technical innovation, but it's a tried-and-trusted structure that works well for all that try it.
Most Popular Sites

Benaughty.com lets you get right into the fun dating experience. It encourages a naughty community of singles and couples. Its selling point is simplicity and delivering results with its search functions and communication features.

Cupid.com is one of the leading gay dating sites that successfully brings single gay men together around the globe. If you are searching to date or love a lifetime partner, this is the best platform for you.

A large chat dating site, QuickFlirt is like a speed dating service for online flirting!