Review for Pure.Dating Casual Dating App – New & Updated!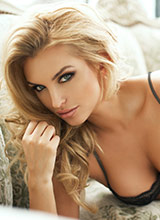 The most modern of hookup dating apps, Pure.Dating is best for people looking for fast hookup dates, casual sex, and to meet anonymous partners for a one-off fling.
Five Facts about Pure.dating
Free to use for all female members
A profile lasts for one hour before self-destructing
All chats are automatically deleted after one hour
Displays nearby profiles based on location
Upfront payment information is required
About Pure.dating
How does Pure.Dating work? The app is based on connecting singles together fast, and as such, has a unique feature whereby each time you are looking for a Pure.Dating experience, you need to login and create a fresh profile from scratch! Our Pure.Dating brand review found that the service is fun, fast, and lively – whilst it might sound onerous to have to keep creating a new profile, these contain very little information other than your photo and location. The idea is to connect single men and women living fairly closeby, so it can be a bit of a lottery depending on where you live, and how many members are in the area. Think of speed dating for an app – and you have Pure.dating!
The Pros of Pure.Dating.com
Quick registration process taking only a couple of minutes
The app is completely free for female members
Very safe and secure service with end-to-end encryption for messaging
Provides immediate matches
Three-day trials are available
The Cons of Pure.Dating.com
You need to create a new profile at every sign in
There is a 1-hour time limit, after which time your profile and chats disappear
Requires immediate credit card information
Member Structure
Since Pure.dating is predominantly a casual dating app for hookups, you'll find that the majority of members are in a younger age group. However, this isn't exclusive, and there is a mixture of people using the site. The big flip side to the app is that it very much depends on how many people in your area use the app – if there aren't any users nearby, you probably won't get any matches. The membership base is currently around 500,000 and growing, but is most accessible ion the US and in cities where casual dating and finding a quick match is easier. The app is also available in Western Europe, Australia, and New Zealand. The membership tends to be more male than female users, with a 65/35 split on average.
Registration
The Pure.dating app is free to download for both iOS and Android, although asks for credit card details immediately, even if you are signing up for a 3-day free trial, or as a female and therefore won't expect to be charged anything. The app features are slick and stylish, with a fresh modern interface that is fun to use, with some great graphics! As you'd expect from the app design for a modern speed based app, the functions are all very easy to use, so you won't use up your hour time limit just navigating the app! The installation is fast, as is the process of creating a profile. You don't need to link any social media accounts, but do need to provide an email address and verify its authenticity. Once you have created a member log in, you can use this time and again, you don't need to repeatedly register but do need to create a fresh profile each time you want to meet somebody. This contains very few details, but you'll need to upload a photo and enter your location details to help users nearby find you.
Functions
Search tools
Looking for how to search on Pure.dating? It couldn't be easier to search profiles, and this is pretty much done for you, and automatically (and very quickly!) provides you with instant matches in your nearby area. This isn't an app where you will spend time browsing and searching by city or location – the idea is that you receive a list of matches straight away, decide whom to start chatting with, and then have one hour to decide whether you'd like to meet up. Remember that your profile and chat will completely destruct after the hour, so if you want to arrange a date or exchange contact information, you need to be pretty fast about it! A search by username doesn't work either since the person you have been chatting to today might choose a slightly different nickname for their next dating profile, so as with everything on Pure.dating, time is of the essence!
Making contact
The matching system on Pure.dating is fast and efficient. It will automatically search for users nearby and show you profiles when you log in. You can hit 'yes' on those which you like the look of, and the other user will be able to do the same to you – remember that the only information available is your profile picture, so try to make it a good one! Your profile is open to anybody using the app in your area at the time, so if you both choose 'yes,' a mutual chat window will open so you can get talking. The time and location limit does restrict the app quite a bit, but the risk factor of having a limited amount of time, and the pot luck nature of finding a match make it an exciting and fun experience! There aren't any gifts to send, as time is limited and you will need to make sure you're ready to start chatting straight away!
Pricing Plans
Prices for male users range from:
1-week subscription $14.99
12-month subscription $75.60
There are also 3-day trial periods available
Free services
3-day free trial
Free access for female members
Fee-based services:
Sending geo-requests to find members in your area
Instant messaging – but only for an hour!
Payments
Must be made by credit card, and you will be required to submit details straight away on registering for a Pure.Dating account.
Questions & Answers
What is Pure.dating?
Pure.dating is a casual dating app available on Android or iPhone. You only need a selfie to create a profile, and then have instant matches with nearby users. If both users select 'yes,' you have instant messaging access for one hour, after which time your profile and chat will be deleted.
How much does Pure.Dating cost?
The app itself is free to download, and membership is free of charge to female members. However, you still need to enter credit card information at the outset. The cost to use the app starts at $14.99 for a one-week subscription, or you could take advantage of the 3-day free trial period to find out if there are enough users to make it worthwhile for you in your area.
How to delete a Pure.Dating account?
The deletion of an account is easier than any other dating app – since they do it for you! However, if you decide to cancel during your trial period, or during a paid subscription, you need to do so through the subscription settings on your mobile – either through the Google Play Store or iTunes Store. Canceling your subscription does not entitle you to a refund for any residual time left, so it is best to cancel when your subscription period comes to an end. After this time, your subscription will cease. If you decide to delete the application from your mobile, make sure to have deleted the subscription first, as this will auto-renew until you have canceled it.
Summary
We really like the concept of Pure.dating – it is something new, exciting and fast-paced, which is ideal for singles looking for a fast match, to meet a date for tonight, or looking for a quick hookup. The beauty of the app is that it is based on location, so works wherever you might be an is perfect for finding a company when traveling or spending the night away. The art of creating a very fast profile is simple to get used to – try uploading a different profile photo every time and seeing how the response compares! There is perhaps a little trial and error to figure out the best days and times in your area to use your hour's time limit, but you can also register again and create a fresh profile, although you won't be able to pick up where you left off. Give it a try – speed dating for the smartphone world!
Most Popular Sites

Seekmeetdate.com welcomes members from all walks of life as long as they are 18 years and above. The chart rooms offer real-time conversations without the hassle of message filter.

Sign up on upforit.com is free and very quick. It's not mandatory to finish your profile there and then. For just one dollar, the site offers a 3-day premium membership to new users.

Benaughty.com lets you get right into the fun dating experience. It encourages a naughty community of singles and couples. Its selling point is simplicity and delivering results with its search functions and communication features.