JOYclub – We Review the Popular Dating Sites of 2020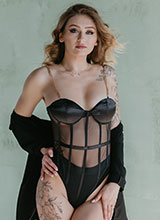 Joyclub.com is a popular and successful dating site that appeals to people with bisexual background, sexual orientations and lifestyle. It's appreciated for easy sign-up and the flirty nature of bisexual singles it hosts.
Looking for a Dating Site? Read a Review of JOYclub
Five facts about JOYclub
Members are classy and reputable online users
Highly active membership
Mobile app available for download
A dating site for finding kinks, sexual partners and swinger events
Has a magazine and forum for adult content and sexual topics
The Idea Behind JOYclub
By combining online dating, erotic groups and forums, events calendar, and a magazine for sexual topics, JOYclub (launched in Germany in 2005) has rapidly gained tremendous traction in Europe. This is a unique website that knows no discrimination, whether you're straight, gay, lesbian or bisexual. It's recognized for providing a safe platform where members can openly discuss erotic matters with like-minded members.
JOYclub experience is not something to easily miss on since it boasts at least 3 million members worldwide, with 27% of this member base being open-minded couples. It also sees over 300,000 active members on a daily basis. You don't have to worry so much about how JOYclub works. The registration, matchmaking, messaging processes and other more interactive features on the site are so intuitive. Read our full JOYclub dating site review below to find out what it offers in details.
The Pros of JOYclub
Member profiles are detailed and comprehensive
Free members can view anyone's profile
You can bookmark a profile if you want to
Offers viewable matches list for members
Its mobile features are perfect for users on-the-go
Signing up via Facebook is supported
You can register as a business or a venue
Couples can have a shared account
The Cons of JOYclub
Sending pictures is only for paid subscribers
The registration process is a bit longer, taking 10-15 minutes to complete
Uploading a profile photo is a requirement during registration
Member Structure
With over 3 million users worldwide, majority of the JOYclub users are from Germany where it's based. About 300,000 members are from USA. The site is dominated by men. Most users are within the age range of 25-34 years. The number of fake profiles is very minimal.
Since most of the site's members are open-minded, they openly express their interests in a partner they're looking for. The site is highly active with more than 300, 000 users active every day. The fact that JOYclub is mainly marketed to be a swinger website explains the high percentage of couples (27%) on the platform. Many clubs and events partner with JOYclub to host swinger parties. Members' registration for these events from the site's listings are favored by discounts on tickets.
Registration
Signing up takes 10-15 minutes to finish
Couples can have a shared account
Uploading a profile photo is required
Facebook sign-up is optional
You can register as a business or a venue
There is a tool for editing the pictures
Registration as a basic member of JOYclub is free. Uploaded images are displayed on the profile. When you register your dating profile, the "About me" allows you to describe yourself and dating interests in details. Apart from the profile questions and photo uploading, you'll need to fill out the form asking about your gender and gender preference, location, birthday and email. You'll also need to nominate a username and a password for your profile to be approved for member login.
To sign up as a business or professional looking to promote services on the site, along with other details above, you need to declare what kind of business you offer or your specialty.
Functionality
Search tools
The search function of JOYclub is very extensive. The basic search filters include gender preference, location and age. Advanced search tools use relationship status, preferences for, partner swapping, body type, inclination, height, smoker, swinger, logged in as, and photoshoots. Each filter has a corresponding option based on the category. Search by city and search by username are fully supported on the site. Members can also search for users who are currently online or those who joined recently. With all these viable options for search and messaging, you won't be troubled about how to search on JOYclub. Users are also allowed to optimize their search results and show only verified members and those who have pictures on their profiles.
Making contact
JOYclub offers a viewable matches list for you
Sending clubmail messages is free
Capability to rate profiles and matches
Sending pictures is only for paid members
Form the clubmails, forums, groups, dates and events, JOYclub has a lot of contacting features for all its members to utilize. The matching system and chatting feature are just great to miss on. The detailed profile information of the members contributes to a good start of flirting. The inbox can be filtered into read, unread or name of members. This great feature allows you to trace the entire message history.
JOYclub offers smiley selections with fun choices. Every topic has playful, erotic or funny smileys with and without sayings. Clubmails allow you to pin small gifts, purchasable with the site's coins.
The forum feature is filled with discussion boards where you can find helpful advice from JOYclub moderators or other members. The member-created groups are usually categorized according to fetish or desire. All members are free to join any group. Basic members are however limited to joining a maximum of 5 groups.
The App
App features are similar to those of desktop version
App good for quick-contacting
The mobile app is named "Joyce"
App available on the Apple App Store and Google Play Store for both iOS and Android devices.
JOYclub's mobile app has a sleek design, with all the messaging and matching features accessible in one click. It's thus perfect for users on-the-go. You won't find it hard to navigate as its functionality is simple and straightforward. Everything can be accessed through the menu tabs or in the collapsible menu.
Special Features
JOYclub's online Magazine that publishes articles about sex and eroticism
Dates Advertisement shows members looking to meet up for a sexual encounter. Dates are organized based on your location.
Swingers' Clubs, a directory of swingers in different locations. This list displays venues such as porn cinemas, bars and clubs, hotels, etc.
Pricing Plans
For either membership level, the longer the duration you choose, the less costly it becomes per month.
Plus Membership
1 Month - €29.90
3 Months - €74.70
6 Months - €119.40
Premium Membership
1 Month - €39.90
3 Months - €89.70
6 Months - €149.40
Coins
500 Coins - €5.00
1,000 Coins - €10.00
1,000 Coins - €10.00
Free services
Contact folders with at least 50 contacts
Saving notes about your contacts
Participation in forums and chat rooms
View and register for events
View photos in profiles and groups
Fee-Based Services
Watch other members' videos
Write comments on profiles and photos
Send messages to groups
Send compliments
Send pictures through clubmail
Get booked for photoshoots
Payment Methods
JOYclub allows various payment options including:
Bank Transfer
Direct Debit
Cash
Credit Card
Common questions and their answers
Who owns JOYclub?
JOYclub is owned by a German company, F&P GmbH
Is JOYclub a free dating site?
The signup and registration processes as well as the basic membership, that are limited to the site's features and functions, are free. It's only the paid membership that will fully open up the interactive features and functionalities for you.
Is JOYclub legit?
Yes, JOYclub is a legitimate registered website with over 3 million members worldwide.
How do I delete JOYclub account?
Login to the site and under your profile, click on the Manage Profile and scroll down to the end. Click Delete Profile to complete the process.
Summary – do we recommend JOYclub?
No other site seems to offer quick, easy and convenient platform for people looking to find different sexual encounters, kinks satisfaction, and suitable events; and all under one roof like JOYclub. Its informative sex and erotica resources ranging from the magazines, groups, and forums just make it much more than a dating site. Whether you're on the lookout for a hot night or just curious about erotica and other sex topics, sign up on the site to explore your heart's desire.
Most Popular Sites

A large chat dating site, QuickFlirt is like a speed dating service for online flirting!

Together2night.com rewards singles looking to get frisky for a night. It's a viable platform that offers good search and interactive features that help you connect with like-minded people.

Onenightfreind.com is best for the bisexual singles searching for both quick hookups and long-term relationships. It claims that about 82% of its users are educated, thus are precise about what