LustyLocals – We Review the Popular Dating Sites of 2020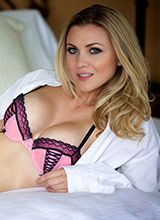 LustyLocals makes local hookup dating easier, with nearby connections and casual dates.
Looking for a Dating Site? Read a Review of LustyLocals.com
Five facts about LustyLocals
Find partners for casual encounters based on proximity
Instant messaging
Thousands of members in various geographic locations
Connect in a lively chat room environment
15 great tips towards safe and rewarding dating
The Idea Behind LustyLocals.com
LustyLocals is a dating site where the emphasis is on matching you with a range of prospective partners, based on the attributes you mention in your profile, and how close other singles are to your location. This LustyLocals dating site review will provide an overview of this site, examining the various features, and presenting our opinion on the LustyLocals experience.
The Pros of LustyLocals
Straightforward registration process
Easily navigatable
The profile photos look like real people rather than bots or fake profiles culled from generic model galleries
LustyLocals will suggest a message for you to send – such as 'Hi there! I can't make up my mind for what to do this weekend. Do you have any ideas for me to consider?' You can then send this on to multiple contacts, making for quite an effective shortcut if you want to get the ball rolling quickly.
The Cons of LustyLocals
Ads linking to other dating sites appear – sometimes right in the middle of the search panel of the genuine site profiles
The site algorithm produces a list of scores of 'local beauties' apparently living within five miles of your location, there's no real way of gauging how accurate this claim is without signing up
Member Structure
LustyLocals is a popular dating site, based in the USA, but with a global reach. Members are also registered in Russia and the Far East. The demographic is relatively evenly split between females and males, and the content caters to straight, gay and bisexual dating for individuals and couples.
Registration
Signing up and registration involves a straightforward process of inputting gender, age, email, password choice, and postcode. The next step is the verification procedure, which is completed by confirming your email or pasting a four-number activation code sent to your inbox. To finalize the creation of your member login credentials you upload your profile photo (at least 480 x 480 px, no bigger than 12mb.)
Now you have to compile your dating profile, based on your status (up to 140 characters), ethnicity, body type, hair color. That's the registration process completed.
Functionality
Search tools
Compared with comparable dating sites, LustyLocals has a limited search facility, although in other ways this allows you to get right to the point when you're seeking out compatible individuals.
There is one particularly annoying aspect of the search facility. You might be using the site to search for interesting profiles, when a message will appear at the top of the screen 'three new girls are interested in you, click to open.' There's obviously a temptation to activate this link, but it takes you to a different web platform altogether, SpicyDesires.com, where you are invited to take your pick of single moms.
The main search panel opens up and you can start browsing through the profiles of prospective partners. From the outset, you can tailor your search according to age and location, and you can apply a limited amount of filters to refine the results – sexual orientation (straight, gay or bisexual), ethnicity (Caucasian, Asian, Black/African or Native American), body type (slim, medium, athletic, ample), hair color and eye color. There are three main search options, all members, online now and new members. You can further sort the search results by last activity, distance, and age.
Making contact
The search results display as a series of snapshots in the center of the screen, together with each person's username, age, location, and you have the option of chatting to them or just liking them. If you want to make any sort of serious contact or be able to view their full profile you need to upgrade to a paid membership.
The App
There doesn't seem to be an app version at the moment.
Special Features
A Like Gallery is the equivalent of the swipe right/left function in other dating resources. You are presented with a series of profile photos that you can like (or not). Whenever your decision matches any of these people, you will be presented with a shortcut to their profile so you can start getting to know them better.
Pricing Plans
List of LustyLocals pricing:
3 day trial: 1.41 USD / Day-4.24 USD
1 Month: 36.41 USD / Month-36.41 USD
3 Months: 20.41 USD / Month-61.24 USD
6 Months: 16.50 USD / Month-98.99 USD
Free services
Registration
Browse through the site
Fee-based services
Unlimited chatting, and sharing photos/videos in chats
Big photos
'Looking for' information
Extended search functionality
Premium support
Payment methods:
VISA/Mastercard, Amex, Diners Club International, Discover
Common questions and their answers
What is LustyLocals?
LustyLocals is a dating site where the main focus is providing members with quick and convenient matching based on geographic proximity.
Is LustyLocals legit?
The site algorithms work well and you are instantly being matched with local singles. A more cynical outlook would suggest these random messages are precisely the type of communications that emanate from bots. There is only one real way to gauge the truth and that's signing up and testing out the functionality for yourself.
Is LustyLocals a free dating site?
Registration and browsing through the profiles are free. If you want to take full advantage of what's on offer you'll need to upgrade to a paid membership.
How much does LustyLocals cost?
The cost of a three-day trial is $2.97. This will give you ample opportunity to assess whether or not it would be worth persisting.
How to delete LustyLocals account?
Go to 'My Settings' in the top-right corner of the site. When you alight on that page and scroll down you'll see 'Remove Account' as one of the options.
How to cancel LustyLocals subscription?
Again, follow the steps when the click on 'Remove Account.'
How to contact LustyLocals?
Go to 'Get Support' in the top-right corner. Here you'll be presented with a web form to complete. You select a section and subject according to drop-down menu options, then compose your message.
There is also a free helpline number.
Summary – do we recommend LustyLocals.com?
LustyLocals is aimed at the casual dating market, although there's no reason why more long-term relationships might not develop. The registration process is very straightforward, and once your details have been verified you can get onboard and start browsing through the available singles in your area.
The site is nowhere near as slick or professional looking as many similarly-orientated dating resources, but that's not necessarily an outright negative. Something is refreshing about being presented with a user-friendly and easy-to-navigate interface that isn't too taxing, allowing you to get right down to the business of searching for someone compatible for your first get-together.
As in the majority of dating sites, the registration process is free, and once you have completed this process you can start browsing through the profiles to see what's on offer. You will receive messages from the get-go and can begin flirting with other site users, but as soon as you try engaging in meaningful conversations you'll be taken to the screen asking for your credit/debit card details so you can become a paid-up member. The good news is you can sign up for a three-day trial for less than one dollar (or equivalent currency) per day, allowing you to take advantage of the site's more advanced communication facilities.
The snapshots of the site users that appear have an amateur appearance, rather than the professionally-taken portraits of models that you might find in a camming site. There are selfies or relaxed-looking photos taken in a holiday hotel or a restaurant.) Again, this is certainly not a criticism. Quite the reverse. It conveys a natural impression of the people you are interacting with, giving you much more confidence when you reach out to interact. These are individuals you can readily identify with, who could be living within a five-mile radius of your location and who you might have brushed past in your local mall. They are not unattainable models who will have a string of admirers.
Most Popular Sites

A large chat dating site, QuickFlirt is like a speed dating service for online flirting!

Together2night.com rewards singles looking to get frisky for a night. It's a viable platform that offers good search and interactive features that help you connect with like-minded people.

Onenightfreind.com is best for the bisexual singles searching for both quick hookups and long-term relationships. It claims that about 82% of its users are educated, thus are precise about what