Learn More with Our Review of Kasidie.com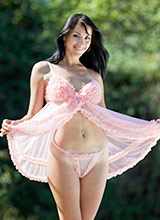 Kasidie is a swinger dating site and can be joined by singles, couples, or groups for the ultimate swinging experience!
Five Facts about Kasidie.com
A dating site for uninhibited sexual swingers
Privacy controls to remain anonymous
Find local swinger events, parties and more
Like-minded singles looking for fun
Mobile friendly for dating on the move
About Kasidie.com
Singles that don't have inhibitions and that want to explore swinging and a more adventurous sexual side can use Kasidie.com to meet their match. Kasidie means gift from gods and it represents everything fun and open-minded about sexual experiences. For those looking for sex, it is a great place to find what you are seeking but there are those that use the site to chat to like-minded people and generally network. The site endeavors to create a fun and safe atmosphere for people to let go and have fun.
The Pros of Kasidie.com
Hide your details so that your profile is anonymous
Meet like-minded sexual people that are seeking fun
Explore your fetishes, fantasies and sexuality
Mobile optimized for dating on the go
Find details of local swinger events
Special features including Travel and eXXXtra
The Cons of Kasidie.com
Site layout is quite busy and hard to read
More females than males
Cannot proceed without a photo
Mostly US based
Member Structure
The site membership ranges from aged 18 – 55 with the majority of male members being between 25 and 34 and the majority of women being between 35 and 44. There are many members predominantly in the US and the great news is that this membership is very active. Outside of the US, there is not much of a membership or awareness of the site.
Registration
Unlike many sites, Kasidie will not allow you to proceed with your registration unless you have uploaded a profile picture that has to be approved. Absolutely no photos of children are allowed – this included family pictures that you might upload or those with children partially in the background. Couples and singles can log in – you don't have to both sign up – you can register as a couple. In addition to the photo being a mandatory requirement, you must also enter your age and city. You do not need to verify your email. This is double edged really. The forced photo field will ensure more genuine profiles. At the final step of registration there is a questionnaire that contains around 3—40 questions but you are able to skip this.
Functions
Search tools
Searching can be carried out by a number of filters including city, age and by what you are seeking. If you are looking for couples, or single men and women, you just enter what it is that you want. Searching and filtering are free so anyone can enjoy looking for members of the site. You can also search for swinger clubs and add them for free.
Making contact
If you want to message someone then you are going to need to upgrade to a premium membership as no one can send messages with a free membership. Members can connect in the forums – it's not just about sex, there are other topics of conversation as well. You can only view profiles, send emails and join chat rooms or forums if you are actually a paid member of the site.
App
There is no app but there is a mobile optimized version of the site, this means that whatever device you are on, the site will return in a friendly format. Date on the move from your mobile or tablet.
Special Features
There are several special features of Kasidie. Both non-paying members and premium members have access to eXXXtra which is where you can check out erotic merchandise. Using the Travel feature you can post your travel plans, check out those of other members and find out who is where. You can also either add or view club listings of local swinger clubs in the area.
Pricing Plans
VIP membership
1 month - $19.95
3 months - $45.00
6 months $75.00
12 months $129.95 – best value

There are no refunds for early cancellation of subscriptions.
Free services
Register and create a profile
Searching the site
Browse club listings or add them
Read the forums
Use eXXXtra
Fee-based services:
View profiles of other members
Send an email to a member
Join the site forums
Join chat rooms
Payment methods:
The only option is to pay by credit card.
Common questions and their answers
What is Kasidie?
Kasidie is an American based swingers sites that encourages its members to explore their sexual fantasies and their sexuality by engaging in fetishes and other sexual activities with like-minded couples and singles in the local area.
Who owns Kasidie?
Kasidie is not owned by an umbrella company that own a network of sites. Instead it is owned by venture capitalists and is based in Las Vegas.
Is Kasidie legit?
Kasidie is a legitimate dating site for those that want a more adult experience. As long as you are open to the possibilities, you can discover all sorts. The site is secure which means both your information about you and your payment details are safe.
Is Kasidie a free dating site?
It is free to register, create a profile and browse the site however to unlock all of the benefits, you will be required to upgrade to a premium membership. At this point you will have full access to contact other members and to join forums and chat rooms.
How much does Kasidie cost?
Some of the features of Kasidie are free to use however a premium membership varies depending on the level of commitment you are prepared to make. For one month, the cost is $19.95 but the most cost-effective way to use the site is to sign up for a 12-month membership at $129.95
How to delete Kasidie account?
Everything is accessible through "profile settings" which is where you need to go to block members, hide your profile etc. If you are going to delete your profile, make sure you are aware that deleting your account will also delete all of the history and check out if you need to cancel your auto-renewable subscription as well.
How to cancel Kasidie subscription?
To cancel your premium membership and to ensure that your payment doesn't automatically renew, go to your profile settings and click the option to cancel your membership.
How to contact Kasidie.com
If you want to get in touch with Kasidie you need to contact customer service by clicking on the following link - https://www.kasidie.com/static/contact.html. In addition to this, there is a help manual with lots of answers to the most commonly asked questions.
Summary
Overall, Kasidie is a pretty solid bet with a number of good points. It is fairly well publicized online and nothing appears to be hidden and there is no obvious negative feedback. The site scores well on all counts with no exorbitant membership fees and no scam profiles. It is a genuine networking hub for swingers or those exploring their sexual adventures to either get to know one another or to arrange meet ups. It is also a great place to discover local events going on, to publicize local events and to find out more about the swingers scene in your area. While the site is not available as an app, people can still enjoy using the site on the move thanks to its mobile friendly nature. If you want the best out of your experience, aside from a premium membership, you can also apply to have your profile certified. This way people will know that you are serious about your dating journey.
Most Popular Sites

A large chat dating site, QuickFlirt is like a speed dating service for online flirting!

Together2night.com rewards singles looking to get frisky for a night. It's a viable platform that offers good search and interactive features that help you connect with like-minded people.

Onenightfreind.com is best for the bisexual singles searching for both quick hookups and long-term relationships. It claims that about 82% of its users are educated, thus are precise about what