Swingtown – We Review the Popular Dating Sites of 2020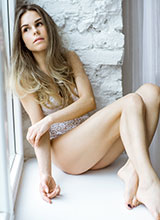 SwingTowns is best for adult swingers looking for swinger dating partners.
Looking for a Dating Site? Read a Review of swingtown.com
Five facts about Swingtown
For swingers and the polyamorous, looking for fun
Has a very social media like feel and layout
Mobile adapted for finding dates on the move
Learn about the local swingers and polyamorous community
Multiple special features to enhance the experience
The Idea Behind Swingtown.com
Launched in 1999, at this time, Swingtown.com was one of the earlier adopters of swinging and polyamory dating online. Over the last two decades it has not lost its popularity or its uniqueness, more so it has adapted and become very much like a social media site. It works hard to involve those and be accepting of those with some of the more taboo fetishes and fantasies while keeping its users safe. The site is easy to use, accessible to all and has many active and satisfied members.
The Pros of Swingtown
Designed for open-minded singles, couples or polycules
An extensive array of variety from its members
Social Media posts from favorites or potential matches
Mobile friendly for ease of use on the go
Cost is not prohibitive
No fake profiles
Special features such as Action
The Cons of Swingtown
Free features are quite limiting
Have to be verified by other members or time on site
No mobile app
Member Structure
Members register from all over the world to use Swingtown.com. This is evident from the multitude of options available when you choose to browse the site. you can choose to browse in states and cities across the US, Canada, Asia and Europe. While single people can use this site, couples and groups use it to find people to share their sexual passions and fantasies.
Registration
Unlike some other dating sites, there are not a long list of requirements to set up an account. Users will need to give a few basic details and then choose how much information they want to include. Of course, the more that you do include, the better your response will be from other members who may be seeking the same thrills as you. While you may think that this will lead to lots of fake profiles, you will not find this to be the case.
Functionality
Search tools
Searching for what you are looking for couldn't be easier. You don't have to sign up to be able to browse the site. what you will find is that profile photos are blurred out making it hard to see member profiles until you register. When you do sign up and start the search you are presented with matches one at a time, from your local area, which you can click "pass" or "like" on before being presented with the next match. You are also asked to choose whether you want to find a single man, single woman, couple or polycule.
Making contact
Once you are ready to make contact, you are then required to like them before you can send them a message. You are also required to upgrade your account to unlock all of the benefits of the site. You can see if they have read your messages and categorize those messages into sub folders. If you want to spice things up you can use video chat or join one of the various forums.
The App
There is no app with this site however the mobile version is clean and easy to use. You may find that it takes you some time to scroll to the bottom of the home page if you wanted to read the small print for example.
Special Features
Action is a special feature of the site which not unlike the Facebook newsfeed where you can see posts from members that you like or that are a potential match. Other features are included in the search functionality where you can choose to use the Threesome Finder, the Polyamory Finder or the Individual Finder. Finally, the blog allows you to find insightful information and interesting articles.
Pricing Plans
Premium membership
To upgrade there is just one membership option. Choose to sign up for one month at $16.99 or you can choose to upgrade for a lifetime membership., When we signed up we were offered a specific sale as it was St Patrick's Day. We don't know if this is an everyday occurrence or just happens now and again but it took the price of lifetime membership from $169 to $99 which is quote a significant saving.
Free services
Registration and creation of profile
Browsing the site
Searching for and viewing matches
Fee-based services
Unlimited messaging
Use of forums and other special features
Contacting other members
Payment methods
Payment can be made by credit card or in the US only money order or cash can be used.
Common questions and their answers
What is Swingtown.com
Swingtown.com is an open-minded dating site where swingers can meet their match. Whether looking for singles, couples, or groups, the site supports all manner of swinging activities both online and in the local community.
Who owns Swingtown.com?
Swingtown.com is owned by Street Ink Corporation and this is the name that will appear on your credit card statements should you upgrade to a paid for subscription. Street Ink is based in Florida, USA.
Is Swingtown.com legit?
Swingtown.com has been in operation since 1999 and there have been no major problems in its history. It seems to be very popular among the swinging and polyamorous dating community and offers an extensive service for a moderate cost.
Is Swingtown.com a free dating site?
No, while you can create a dating profile and browse the site, you will be charged for contacting members and using other special features of the site. While you can see your matches and find out more about them, you are unable to message.
How much does Swingtown.com cost?
Swingtown costs $16.99 for one month membership however, there are periodic discounts, offers for lifetime memberships and discounts for paying for more than one month at a time.
How to delete Swingtown.com account?
If you want to delete your account, simply click on the settings link, then scroll down to the Advanced section where you can click a link to deactivate your account. You will then be given the option to disable your account which will keep all of your information or you can choose to delete it permanently.
How to cancel Swingtown.com subscription?
Just as you use the settings links to cancel or deactivate your account, you also use this section to cancel your subscription. If you have a lifetime membership, this won't be a problem but for monthly or quarterly subscriptions, you will need to ensure that these are not auto-renewed.
How to contact Swingtown.com
There is an FAQ link at the bottom of the page where you can find the answers to many questions. There is also a contact option but this is purely to send questions via a contact form where you can either just send feedback without a response or ask them to get back to you with a reply.
Summary – do we recommend Swingtown.com?
Having been established for over 20 years, Swingtown.com is no stranger to the world of swingers. It has a good following in many countries around the world and the lack of fake profiles make the experience a much better one. It is not overly expensive when compared to other sites and for a relatively small monthly amount, you can get access to a multitude of benefits to help you find singles, couples and groups to explore your sexual side with. If you are looking for somewhere where you can be who you want and do what you want without judgement or fear of reprisal, this is certainly a good place to start.
Most Popular Sites

Benaughty.com lets you get right into the fun dating experience. It encourages a naughty community of singles and couples. Its selling point is simplicity and delivering results with its search functions and communication features.

Cupid.com is one of the leading gay dating sites that successfully brings single gay men together around the globe. If you are searching to date or love a lifetime partner, this is the best platform for you.

A large chat dating site, QuickFlirt is like a speed dating service for online flirting!