Enjoy our Review for MarriedMindedPeopleMeet.com Dating Site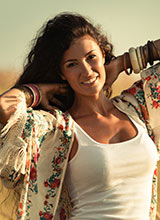 Marriagemindedpeoplemeet.com aims to help members build meaningful connections and relationships, without compromising their privacy. Men looking for wives or women seeking husbands are the target members.
Five Facts about MarriageMindedPeopleMeet.com
This site is for people looking for committed relationships
Older people seem to be the most active on this site
MarriedMindedPeopleMeet.com is primarily an American site
It's a large site with lots of active members
Most members make an effort to write full and detailed profiles
About MarriageMindedPeopleMeet.com
It is a safe and discreet site that wishes to develop a community of men and women who dream of meeting their ideal partner and propose marriage.
The Pros of MarriageMindedPeopleMeet.com
The subscription costs are low and good value
The opportunity to add lots of detail to personal profiles encourages trust in other members
You will receive five personalised and highly compatible matches per day
The clear focus of the site on marriage means that all members know where they stand
The site has a chat room on which to make friends
The Cons of MarriageMindedPeopleMeet.com
Free services won't allow you to date successfully, so subscription is needed
There is no app
Most members are female, there is no even split
Most members are American, which means matches won't be as frequent for members from other countries
The design of the site could be better as there is a lot of dead, white space
Member Structure
Geography
Long-distance relationships are difficult, especially when they are new. For this reason, your matches will be people who live close by.
Location info and city search parameters are easy to change.
Activity
Here are the activities available to premium members:
Instant messaging
Direct messages
Receive and respond to five matches per day
'Like' other members
Send flirts
Save your interaction history with favorite members
Gender
The site is open and welcoming to all. However, in the main, members are heterosexual men and women.
Registration
Only basic information is required when signing up. The site team suggests this is to aid privacy and security:
Age
Location
Gender
An active and valid email address
A short paragraph introducing yourself
Logging in
Strong and unique passwords is a good idea for any dating site
Changing your password is easy in account settings
Password retrieval/reset is simple and quick
Profile questions and details needed
Registration only requires the most basic information, so profiles are an important tool for producing compatible matches, aids in successful, refined searches, and acts as each member's 'selling tool.'
Personality tests – questions on appearance and characteristics can be answered.
There is space for a detailed essay on who you are, your hopes and dreams, and any hobbies and interests you may have.
Relationship expectations tab – Marriage? Babies? A life abroad? What are you searching for?
A member profile has three sections:
About – your personality quiz answers live in here alongside your 'personal statements;'
Photos – Make sure you have a head shot, a full-length photo, and some action shots; be smiling, unfiltered, and alone in your photos;
Our History – all your messages, Favorites, and interactions are recorded in this section.
Functionality
Search tools
There are both basic and advanced search options. Many members make a big effort to put detail in their profiles, which makes finding a super-compatible match easier.
Searching by profile/username
Searching for someone through their username isn't possible, and there is the option to hide your profile so some members will suddenly disappear.
The 'Save' button allows the bookmarking of a member profile, so if someone catches your eye but you're having a busy day, it's possible to go back and say 'Hello!' another time.
Searching by city
Set your hometown or city to find local dates or change it to somewhere you're about to move to or visit.
Making contact
You can see who is online and available to chat, so just click the button, type, and send. 'Flirts' can be sent as a super quick way to gauge the interest someone has in you. But remember, that direct messages should only be used once a relationship and trust has been built.
First message tips
Use instant messaging for a safe and private way to communicate with new people. It's simple, fast, and there is no need to share your email address or phone number with someone you're only just getting to know. Check out personal profiles before responding to or sending a first message. You will learn about that person that way and have lots to chat about.
Friendly, interested, and fun is a great first impression. This site is about marriage, not hook-ups, so don't jump straight in with saucy flirting.
The matching system
Each member will receive five matches per day. These will have been chosen based on registration, profile, and search information.
App
There is currently no MarraigeMindedPeopleMeet.com app.
Pricing Plans
1-month membership $13.99
3-month membership $8.99
6-month membership $6.49
Free services
Create an account
Build a profile
Send 'Flirts'
'Like' member photos
Access profile photo albums
View member profiles
Fee-based services
The above features
See the members who have sent Flirts
Look at members who have 'Liked' you
Read and respond to messages
Chat with members who are currently online
Payment Methods
Premium membership can be paid for with your credit card.
Common questions and their answers
What is MarriageMindedPeopleMeet.com?
It is a safe and discreet dating website that was created for the men and women who are ready to settle down and consider marriage.
Who owns MarriageMindedPeopleMeet.com?
Marriage Minded People Meet is owned by an American company called People Media.
Is MarriageMindedPeopleMeet.com legit?
Yes, it is legitimate. It's based in the US and has a modest number of members. The site team tries hard to keep the site free of bots and fake profiles.
Is MarriageMindedPeopleMeet.com a free dating site?
It is free to register and use some of the services that the site has to offer.
How much does MarriageMindedPeopleMeet.com cost?
This depends on which subscription package a member sounds up to. Per month, the premium services cost $13.99.
How to delete an MarriageMindedPeopleMeet.com account?
Go to your account settings section of your profile and click on the 'Account Status Changes.
How to cancel an MarriageMindedPeopleMeet.com subscription?
Head to the account settings of your profile page and access the 'Account Status Changes' link.
How to contact MarriageMindedPeopleMeet.com?
There is a 7am-7pm (US time) telephone helpline and a 'Contact Us' feedback form, which will send an email.
Summary
Yes, we would recommend this site to people who are looking for long-term and committed relationships. It's good value for the premium membership option.
The site could be more attractive and 'full,' but it is easy to use and navigate.
Most Popular Sites

Male gay dating site BuddyGays is best for men looking for gay friends or relationships.

Cupid.com is one of the leading gay dating sites that successfully brings single gay men together around the globe. If you are searching to date or love a lifetime partner, this is the best platform for you.

The sister site of BuddyGays, GaysGoDating, is a fun and quirky gay dating site for men.