Choose One from A Good Message to Send on a Dating Site
The Best Online Dating Messages Tips
Are you wondering what your first message should be? There are three basic rules for a good first message. The first message to a girl on a dating site should be short, but at the same time, contain the answer to the three main questions that will surely arise in the head of a potential partner after he reads your "hi."
These questions are:
Who are you: what is your name, how did you find this person;

The purpose of the meeting: to communicate, have fun, go on a date;

The reason why you chose this person: what do you have in common, what did you like about him.

The main goal of a good message to send on a dating site is to try to get the potential partner interested, to get him to pay attention to you.

You don't need to write a lot of text for this. Enough 1-2 correctly selected simple sentences.

Don't forget to say hello and introduce yourself. Despite the fact that there is already your name in the profile, but the presentation is the rule of etiquette when meeting.

The desire to communicate is already a great excuse for the first message. Do not intimidate the person by talking about the dream to start a family and have children, even if you are really looking for a partner for a serious relationship.

Take a close look at the profile of the person you like - pay attention to books, music, movies, and the public. How is a person different from others? What do you have in common?

Show the person that he is special, and you do not copy the prepared text to all people. Prepared text and what is special. The person will become at least interested, and if you show that you have common interests, the potential partner will want to continue communication.
Good first message ideas that will increase your chances of getting a reply.
All people are completely different, and there is no guarantee that our examples' phrases will provide you with his answer. However, it will be much easier to start a dialogue with these ideas and examples.

Start with a joke. Making the person smile at your first message will greatly increase the chances that she or he will want to reply. However, there is always the risk of "losing out" with a joke or using the joke that the person has already heard. But if you still want to go this way, then there is a great example: "So, your first wish is granted, I am here. What will be your other two wishes?"

Draw all the attention to yourself. Since one of the main problems in getting an answer is that you may have many competitors, the key to success is standing out from the crowd. There are few ways to stand out. The easiest way is to attach an interesting GIF to your greeting. But it has to be really cool and fresh, so you have to waste your time finding it. The second way is to use some unusual but pleasant words at the beginning of the message.

Personalize your message. Below you can find many examples of specific phrases that you can write to the person you like in the first message. But a message written specifically for the person you like will be much better than any prepared text.

The message should show that you have read the information in the profile, and he or she attracted you not only by the photo but also as an interesting person.
The Online Dating Messaging Tips You Need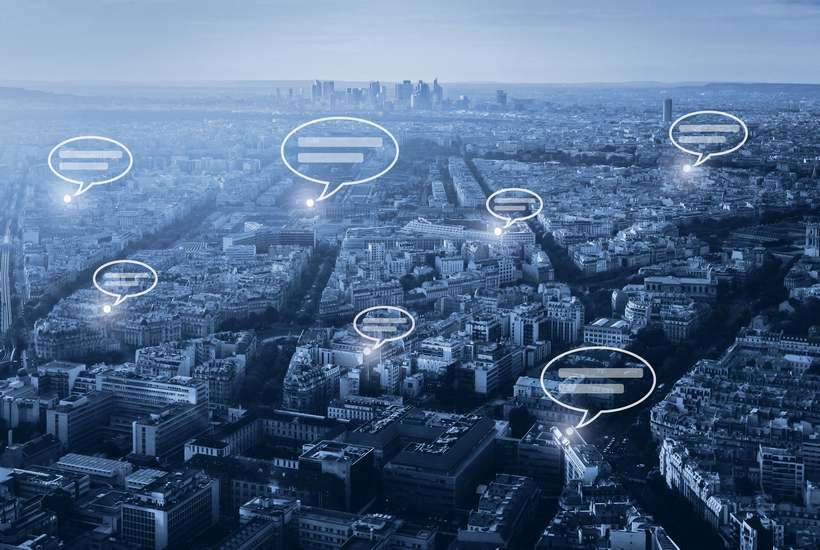 Online dating can be tricky, but you can succeed if you send the right message. If you can send a cool and interesting message, you have many chances for amazing dating. Rest assured that you can be successful in the online dating world with effective messaging tips.
One of the great things about messages is that they allow you access to all kinds of persons that you would not otherwise be able to meet. However, you should not write to people that you are not interested in.
You should not spend much time chatting online. Once you and your potential partner have established a connection, offer a person to get together some time and suggest a place where you can get to know each other more.
Getting your first message started in the right way is extremely important if you want to sound friendly but not a crazy person.
Almost all people love talking - so give your partner a chance to start chatting! Easy, simple questions are a surefire way to keep the conversation going. The more your partner answers, the more topics you have to talk about.
First impressions are especially important when you write to someone on a dating site.
Keep it brief. Keep it brief. Research shows that dating site members are turned off by first messages over 350 words long.

Be grammatical. Make sure you have good spelling and grammar; writing illiterate is a huge turnoff.

Avoid physical compliments. Compliments about appearance should be avoided, especially if you are a man who writes to a woman. Girls don't like girls when they are written by a person who has never seen them, that they are "beautiful," it seems insincere. Instead, it is better to use additional words such as "cool," "fun," or "amazing."

Do not use the word "please." Such word hints at desperation, which person find off-putting.

Don't worry about trying to write the ideal messages if you are good-looking. You should know that genetically blessed can get the highest rate of responses.
Start Your First Message with A Question
If you want to increase your chances of success, you need to start your first message with a question (one that will not get you stuck). Try writing not just a greeting but something more personalized and specific.
Review the profile of the person you want to contact and see what is special about them. Then make it a conversation opener. You need to find common ground with your potential partner.
Begin a conversation by asking a question based on his interests. Persons normally like talking about themselves, so if you start a conversation with a question about them is a great way to improve your response rate. Your goal is to strike up a conversation, rather than asking a one-sided or overly general question such as "What's up?". Most likely, the member will answer briefly, without the opportunity to continue the conversation. So, if you want to continue the conversation, you need to ask an interesting question. A question like "How are you?" cannot start a substantial conversation. Your goal is to ask more specific and interesting questions.
A Several Online Dating Introduction Examples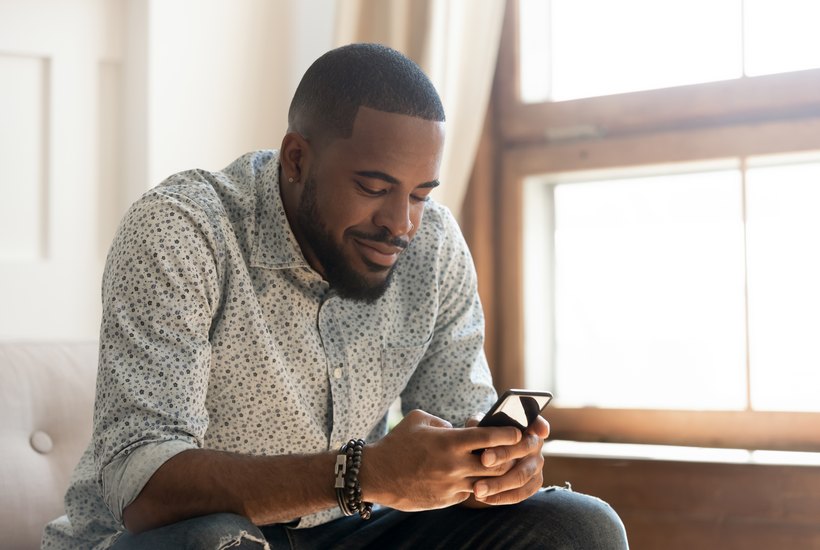 Nowadays, online dating is becoming more popular. It seems there is nothing difficult, you need to find an attractive profile of a person, write to him or her and you start dating. But not so easy. Modern people know their values and do not respond to every message. Therefore, you need to write a nice first message online dating so that the person you like will pay attention to you and answer.
Before you start communicating, decide with whom you will communicate, you need to view and study attractive people's profiles. It is better to pay attention to those who have recently registered and are not yet so popular for a start.
The most important thing to know is that girls don't respond to everyone who texts them. They especially do not respond to trivial messages such as "Hello, how are you?", "What are you doing?". Simple messages cannot interest anyone.
The trick is to find common interests and use them to start a conversation. Forget about a person's looks; concentrate on her/him personality. Complimenting a person's appearance is really a beginner's mistake. And you can be sure he or she has already received thousands of such messages. Your goal is to stand out from other users!
Perfect first messages online dating examples
It looks like we share the same taste for adventure. Could you tell me if you had just won an all-included trip, where would you want to go?

Hi! You seem like an interesting person to me, so I thought I'd send you a message

I was distractedly browsing profiles, and your profile caught my attention, so I stopped and started reading it. I would like to know something about you

Hello. Remember me? I am from your dreams.

I guess I'm not the first person who wants to meet you. But I am the best. Check it out?

Hello. I already wanted to leave this site. People write all the time, but I want to meet a soulmate. But then, by chance, I saw your profile and realized that I want to get to know you better ...

I have been seeking a woman like you all my life. What do I need to do to chat with you?

Hello. You will definitely like me. At least I want to do everything for this.

I am sure that you are a kind, sincere girl. I want to protect you. I think we will be able to build a stable and romantic relationship. Let's try?

I don't usually meet online, but I signed up here for you.

What does a simple guy need to write to a gorgeous girl so that she draws attention to him?

If I had a choice between a million dollars and endless life, I would choose one minute of communication with you.
Funny first message online dating examples
As a first impression, the funny first message is really important — especially on dating sites because persons are so busy and want to relax. Although dating services allow people to swipe from the comfort of their home, striking up a conversation with a new potential partner means stepping out of your comfort zone. No matter how funny you are, it is not always easy to write an excellent first message. Confidence is a great trait that can be the key to success when it comes to communicating through online dating sites.
So, knowing few great starter conversations can be a great way to break the ice and melt the tension between you and the person you like.
Do you believe in love at first sight? I do not believe in this, so I looked at you twice.

What a fortune that I am not married. In the name of communicating with you, I would have to divorce my wife.

Can you borrow your kiss? I promise to return it.

Do you like water? So, you already love me 70%.

Do you believe in real love at first swipe, or should we unmatch and then match again?

What's a cute woman like you doing in a place like this?

You did not 'Cool Like' me, but it is ok; I want to take your number as an apology

I am not good at starting conversations; do you want to try?

Can you help me? A small child with wings shot an arrow at me in the heart.

How about I will start this conversation, and you will start the next one?

You look like my first wife, but I haven't been married yet.

Do you usually choose persons who are very beautiful or very funny? Do not worry. I'm both
There are many different tactics you could take with your first message that will get a person's attention. You should use these phrases on someone you are truly compatible with.
Use funny phrases to meet people to make them laugh. All you need is a little humor, positivity, and confidence.
Do not text to persons if you are blindly swiping left and right. First, you need to read their profile and determine if you are genuinely a match. Otherwise, you are wasting time.
Check out related articles: