The best romantic love poetry for him
Love is a beautiful thing; to love and be love is the greatest. In keeping the fire of your love blazing at all times, you need to make up poems for him that will get him mesmerized about you throughout the day. Romance is the wordings of love. You can make him know that you so much love him, cared about him, and think of him when you compose romantic verse for him. This boyfriend poem should feature words that will show how valuable he is to you, what makes him so special, how lucky you are to have him in your life, the wonderful impact he has made in your life.
Make a beautiful comparison to natural things when composing these romantic poems for him. To make him dumbfounded, send the heart-touching poems for him in the early hours of the morning when he is just waking up and when he is about to go to bed in the night. All his thoughts will be for you and fantasizing about you all day long without having eyes for no one else other than you. This is one of the keys that open a man's heart and makes his heartbeat after yours, and trust you always. An in-depth feelings poem for him can be composed by you or employ the services of friends or relatives who are versatile and creative in writing poetry, or you can search online for some cute and romantic poems for him.
Try to write heart touching poems for him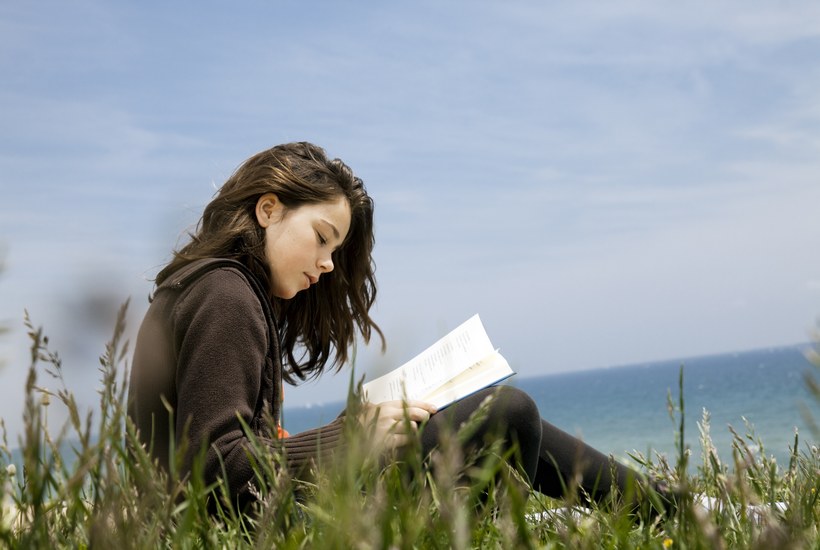 There are thousands of heart-touching poems that you can make up for him, which will make his heart melt. Such poems come with various headings like "I miss you," "my heart beats for you," "long to see you," "can't wait to be in your arms," and lots more. Some of the romantic love and heart touching poems for him are;
I miss you daily
No seconds or minutes gone by that I don't miss your presence
No single day passes by that I don't miss you and long for your essence
You are like a drug to me; I am so addicted to you
When you are not with me by my side, I feel so sad and pale
I cannot wait to have you in my arms and never let you go
How much I miss you
Words cannot be enough to say, and you will probably never know.
I'm lucky to be in love with you
Falling in love has ever been my fantasy
Being in love with you has taken me out of fantasy
It makes my heart sings, giving me rhyme
And even stops the time.
I am very lucky to have found true love with you
You make my heart feel warm every day and so renew
You make every day feel so complete
My love, you are safe inside my heart underneath
Now that you are not with me brings sorrow to my heart
Please come back and make my life shine
With your beautiful smile and love so divine.
You will always be mine
Even if we are miles apart, you will always be mine
You will always be mine and occupy the whole of my heart
You will always be mine even if things are not going on fine and smooth
You will always be mine every night and day
And I will keep loving you with no hate.
The reason for my smile
When I smile first in the morning, you are the reason for it
The thoughts of you gladden my heart and make me sleep every night
Every single day for me feels like a beautiful melody and a dream comes true
I never want it to stop because it feels so good
You are all that that I have, and nothing can replace you
That is why I so much love you.
Madly in love
This is a feeling I have never felt before
It makes me dream of you all day long
Making my night colorful and bright
Thinking of you makes my heart skip a beat
Giving me warmth even when there is heat
I am madly in love with you; yes, I am
And I try to show that to you in every way
That you are the most precious gifts that have ever come my way.
Sending poems of this nature to your man will make him have a sense of belonging.
You can also use new relationship poems for couples
You've courted for some months and decided to tie the knot to enjoy more of your relationship. As a new couple, you need to make him know that you have never regretted getting married to him, and he is the best man any lady can ever think of having in her entire life.
How to romantically present a new relationship poem to him
Before he wakes up, send the poem to him in the form of text to his phone to be the first thing he will read early in the morning.
After you might have composed the poem or search for a captivating and well-written poem, buy a card, write the poem in your handwriting, and put some love art design on it. Place the card in the dining where he would have his breakfast. Seeing this when he wants to take his meal, his heart will melt more for you.
You can also present the poem to him by putting it in the form of a well-written verse note by putting it into the trousers or suit he will be wearing out either for work or outing. On seeing and reading the romantic love poem you have written for him, you will become more priceless.
Surprise him during the day when he is at work with an audio version of the romantic poems recorded in your voice. He will be proud of you as the best lady in the world for him.
Some of the poems you can use or model after are:
True love
The first time I saw you,
My heart skipped a beat,
When my eyes jammed with yours,
I became clueless,
Your coming close to me was so passionate.
When you told me you liked me
I was over the moon,
Since then till now that I am yours and you are mine,
The feeling of your love is true,
This is true love that never fades
Yes, I truly love you, and I will continue to.
You are My World
The moment you asked me if I could be yours,
It is the moment that I can never forget in decades to come,
That is the most memorable time of my life.
You and I came together, and everything becomes true,
I never want to lose you now that you are mine,
You are my world,
My pride, my strength, and my crown,
I love you now and promise ever to love you.
Love is nothing without you
Love is nothing to me without you
You came into my life, and you lift my spirit
Your love is like a wine, thirsting for more and more every second
I keep loving you every day
Each time I see your face and smile,
I am always lost for words to say how precious you are to me
With you, I have become a brand new woman
You have turned me into a better and happier version of me
Baby, I can't wait to welcome you in my arms again
I love you so much.
The best boyfriend ever poem written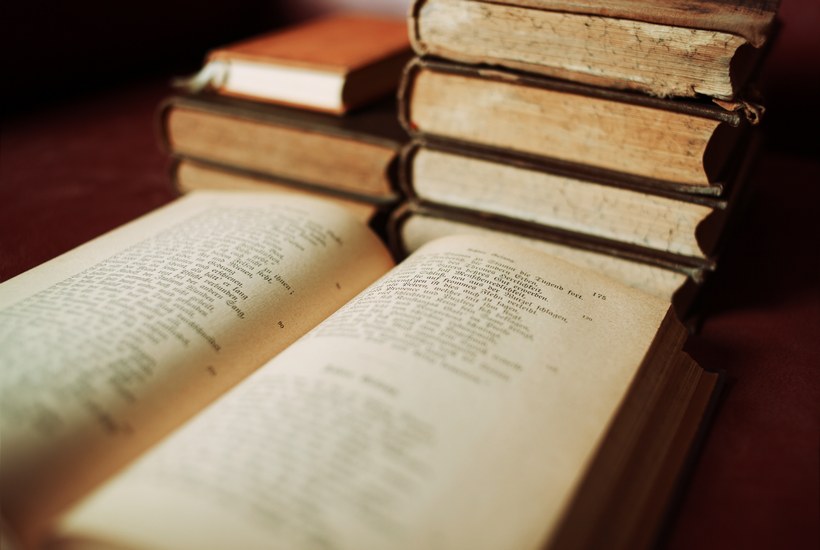 Having a boyfriend, you can make him be yours forever without making him look elsewhere or getting attracted to any other girls outside. You need to turn his attention to yours by making known your love for him and how dearly you have missed him and long to see him now and then. To do this, a well-crafted boyfriend poem needs to be sourced out for him. With the romantic verse for him, he will rest assured that he is not in competition with any other guy over you.
Such poems can have the theme of missing him, love, prayers, wishes, thinking of him, inspiration and encouragement, good morning and night poems. Best boyfriend poems can be a model in this manner;
You are my best friend
Baby, you make me feel rich and whole
With the way you hold my hand walking down the street
I don't need any other guy anymore by my side
You are more than enough for me
As long as you are by my side
I can face any tide
You are not just the love of my life,
You are my best friend,
Till the end, we can face any day together.
I miss you
Since the last time I see you
Since the time you are gone
Nothing feels the same,
I wish you can be here always
Though we are way apart,
But, you are always in my heart,
I miss you a lot
I can't wait to see you once again
I miss you a lot!
Thinking of you
I have been thinking about you every night and day,
I don't know how to express this, nor have much to say
Just thinking how amazing and intelligent you are
Thinking of how you have made me so precious
Just thinking about the time and what we share whenever we are together.
You are such a special man among mens'
Who has been richly endowed by providence,
No wonder my heart melt any time I think of you
Till we meet again, I will keep you in my heart.
My promise to you
I promise to be present for you every time
I promise to always stand by you
Even when friends and family desert you
I promise to be your voice when you are voiceless
No matter what the situation might be
I promise not to let you down
I promise to be your support
When there is nobody to lean on
I promise to be with you
In winter, spring, summer, and autumn
I promise to stand by you in any decision you make
I promise to be with you till our hair grow grey
And death do us part
I promise to love you and never leave you now or ever
This is my promise to you.
Sending your boyfriend poems of this nature will make his heart stay glued to you. His love for you will grow, and you can build a solid relationship for trust, love, and commitment.
Poems are a method of expressing your mind to your man or boyfriend and letting him know how much you so much cherish him. Men also want to receive an expression of love from whom they are in a relationship. Though most men don't talk about this love language the way women used to demand it from their men. Sending romantic poems to some men does make their day pleasant and keep them going. It also shows that they have a person who cares for them who compose a romantic poem to show love toward them. This is an act of appreciation and endearment for men.
To be a perfect girlfriend or partner, you should not neglect this writing aspect and send romantic and breath-taking poems for your man. All guys want their partners to know that they are strong, unique, and powerful. That is the reason this aspect of compliment should not be neglected.
As a lady, this act should be a constant thing if you want to have your man to yourself all alone. Doing this daily, he will value and appreciate you above any other lady that might come his way. That method, you have won his heart to yourself.
Check out related articles: