Tips on How to Create & Send a Valentine's Day Letter to Boyfriend
Valentine's Day is a special time to celebrate your feelings. You can write your cute valentines day letters boyfriend or send a poem or love letter on the handmaid's card. There are plenty of options, let's consider the best ones.
Of course, you can already tell him about your feelings, but it is very nice to have something that says about your feelings and could be re-read at any time. Additionally, it's a great gift if you're planning to send him something special on Valentine's Day. For added impact, you can hand-write your letter and wrap it beautifully. As well, for the better effect, you may:
Write him a poem: if you have a writing talent, use it to express your feelings.
Write many short cute love letters to your boyfriend in prose. Prose writing can also be a good choice for expressing feelings.
Also, search for poetry by contemporary poets or some of the classics. Print and frame it or rewrite by hand for your cute Valentine letters.
You can even print the emotional, heartwarming text on a T-shirt instead of a paper letter.
You can also borrow words from your favorite song: the same poetry, only super modern and popular.
Cute Love Letters Advice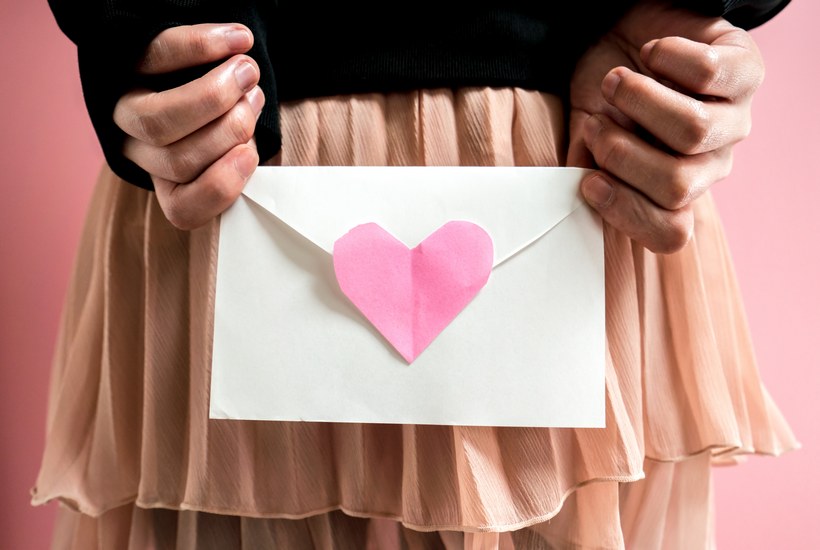 You need to know a few psychological secrets not to spoil everything when creating cute relationship letters. Here's how to write letters to a guy; these techniques can be used in critical situations and Valentine's Day cards.
Praise
It is especially important to hear a compliment. But don't confuse sincere praise and flattery. Write the guy from the bottom of your heart how smart, courageous, strong he is, what he means to you. Here are some examples:
"You are one of the smartest people around me. Therefore, I always listen to you. I don't know what I would do without you."
"I admire that you always achieve your goals. You are my motivator. I learn from you. Happy Valentine's Day!"
"You are courageous and caring. I used to think that there is no such thing. Do you notice how cute you are? :)"
"You have such a great sense of humor! You can always cheer me up - it's priceless. Thank you for being there and for being around."
Psychologist's suggest: good examples and correct methods of sending love letters is to write a kind word. Men love to be praised, especially when you say the truth. Such words raise self-esteem and self-confidence. And it's especially nice to hear them from your beloved woman or friend on Valentine's Day.
Write supportive words
The simple truth is that speaking out will make it easier. But if you wish to send love words in the letters, make sure you write cute supportive words. With guys in this regard, it is difficult, since they prefer to keep everything to themselves. Show in your letter that you care and that you understand and support. Let's give an example of how to write this type of happy valentines day letters:
If you're in a bad mood, I will always support you. I am always here for you. Happy love day, darling.
You don't want to show it, but I know you love me in your heart.
Everything will go amazing. I love you and wish for us to be happy and laugh all the time, as we always do.
It is necessary to prepare your letter: think over the possible love sayings, make interesting proposals, add drawings and photos. Psychologist's suggestions here: texting is a good psychotherapeutic technique. But he works better when the person himself wants to share the same feelings. Male and female responses to situations are different. Sometimes, it is better not to write letters to a man, and just say about your feelings straightly. Try to write sincere things.
Write with the positive note
Dance, sing funny songs, fool around. Remember those moments and remind about them in your Valentine's Day letters in a positive manner. Create your letters from experience. Moreover, society allows women to look a little stupid and even considers it cute. Infect the guy with your optimism and great mood, and write notes about those moments. A funny story in your letter will do well too.
Psychologist's suggestions: men are more fond of cheerful girls than princesses who are not happy and are dramatic. It is more pleasant to read letters with such "lighter" and positive notes. Men prefer to read positive love notes because the positive charges and someone else's negative can drive you into melancholy.
So what to write to a nice guy?
Due to the heavy work schedule, two people in love are forced to communicate by correspondence and texting on a social network. But on Valentine's Day, the words should sound more romantic. And in this case, there are 5 sure ways to help cheer up a young man when creating valentines paragraphs for boyfriend:
Try to make him laugh. The Internet will help you, find a joke in the vastness of the world wide web that you like, and write it in your valentine letter to boyfriend or post it somewhere;
If your young man is romantic, then send him your joint photo with a personal message in valentine's letters for him. Be sure to write how you love him and how happy you are that he appeared in your life.
Remember to share your best moments, describe a memory of you being together, remember a lovely moment in your relationship, or what a wonderful kisser he is.
Do you know what your boyfriend likes to listen to or watch? Let this be your main card in an attempt to cheer him up. Send him a musical letter with several compositions of a favorite artist.
You can write in the sweet love letters for him from the heart a few quotes from his favorite movie.
Arrange a lovely photo session at home and send him the best shot in a Valentine's letter with romantic words. He will forget to think about his problems if you add a few intimate photos;
If you feel that your boyfriend is in a bad mood on a V day, do not try to find out what happened to him; make him smile with a few funny cards. Better distract him and make him forget about the problems.
How to cheer up letters?
Achieving a good result requires using the right phrases. Here are a few of them to make him cheerful on Valentine's Day. You can write him a cute letter with the following messages:
"Come for a visit today, take a good mood with you. This will be the best gift for us. I also prepared you a lovely surprise";
"Do you want me to smile today? Give me your good mood! I also baked something for you";
"I love you madly. You are so attractive. You are cute when you are in a good mood!";
"You are the best man! Smile, because a smile suits you so well!";
"Even if everything is bad, remember, I will always be there";
"Smile more often; then you will make us happy."
Be sure to include lots of hilarious emojis and smiley faces in your love letters. It is not necessary; just one or two phrases with a smiley will make him happier.
Happy Valentines Day Letter to Boyfriend: Great Topics to Use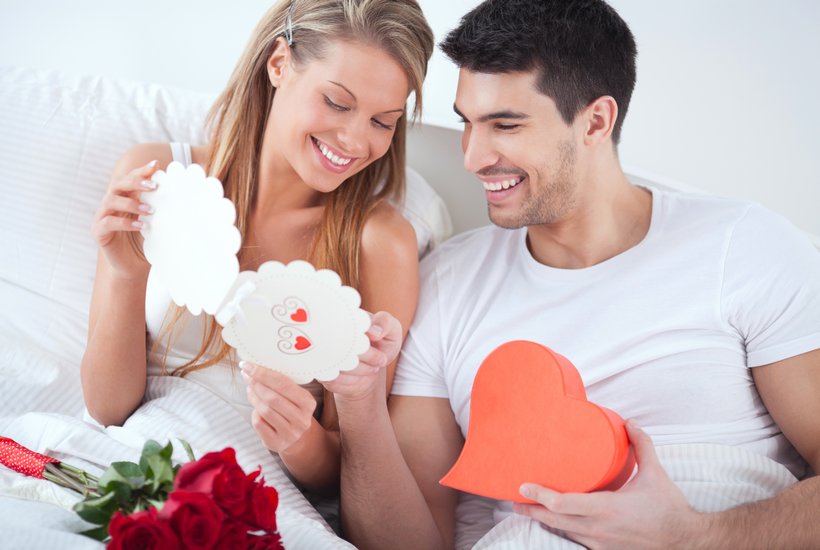 Thinking of a Valentine's love letter to a guy or a beloved man? Cute love letters for him from the heart will keep the relationships alive. To understand how to write a great valentine paragraph for him, let's learn how to make love letters for him from the heart examples. You can divide letters into types, for example:
Confession Valentine's letters. If you are in love, you can write a letter to say about your real feelings. You can write that love is not subject to human desires. It cannot be caused by an effort of will and cannot be replaced by other feelings. And pretense is a bad counselor, unable to provide effective help. I have strong feelings for you, and I would love to share them with you. You can also write a confession letter with another context; for example, time will flow and smooth over memories, leaving only pleasant moments. Let's create lovely memories together and live now, having fun to the fullest.
Passion letters. By creating Valentine Day letters to a girlfriend, guys usually love to write romantic words, emphasizing passion. You can do the same and add a passion note in the letters, saying things which obsessed you. For example, your hands, eyes, and lips follow me in a bright cohesive image. But remember, not all guys like to receive such letters about overly explicit topics, so before you do this, find out your boyfriend's character!
Examples of a great love letters for him:
I love you. Amazingly, I'm the first to say these words. But there is no longer enough strength to hide feelings. Happy Valentine's Day!
I hope that I am not considered a dreamer in your eyes, and my attempt to open my soul will not turn against me. With sweet hope, happy Valentine's Day.
It is a great happiness for me to share my thoughts with you and fill my life with expectations. l look forward to the moment when I again embrace you. I hope this day will help us strengthen our feelings.
I'll write you sweet words of love and send you a valentine love letter to show you my real feelings.
Romantic love letters for him
Here is another example of a beloved man which can be taken as a basis and, you can add some personal experiences:
I miss being away from you so much that I feel a constant chill on my shoulders. I can't wait for your return to warm my heart. As soon as I close my eyes, your image immediately appears to me. I smile at the mere thought that soon we will spend time together. Love you, my darling.
My dear man! I love you so much, and I can't wait to meet you again, barely, after parting. It seems to me that there are no flaws in you, and I cannot fully believe that I have met you. You are my happiness. I recently realized that I am ready to share pleasant moments and joy and pain, troubles, and hardships with you. I hope you remember me as often and count the days before our date as I do. Warm kisses.
My sun! You are the best thing that could happen to me in my life. I can't tell you how much I love you and look forward to our date night. I would do a lot for you and protect you from all adversity. Come to meet me tonight; I have a super nice present for you.
Using these simple lines with small notes of your emotional experiences, you can write a letter to your beloved man on Valentine's Day, in which he will be able to hear your heart and perhaps answer with his love letters. Do not hesitate to express your feelings, and your chosen partner will understand you and appreciate your efforts, especially if the warmth of the lines of this letter goes straight from your soul.
Check out related articles: