Choosing The Best Romantic Christmas Gifts Can Be Easy
Around the globe, Christmas is considered a day where people will show how much they care about their loved ones with beautifully decorated gifts under a tree. For many couples, sharing intimate Christmas presents under the mistletoe is a tradition that makes the whole winter season sparkle. With the Christmas season comes enjoyment and pleasure. People all over the world believe that Santa Clause will fulfill their wishes with beautiful presents. Each Christmas present is a token of beauty, friendship, goodwill, harmony, and unification. As the next Christmas season begins, you will bring a pleased smile to the faces of your loved ones by using these Christmas gift ideas. The fantastic and exclusive gift ideas included here will add joy and novelty to every gift-giving session. During Christmas, you have the luxury of endless choices that will complement the recipient's interests and personality. You need to think about Christmas presents for everyone close to you, and that includes your significant other. With these romantic Christmas gift ideas, you will be able to keep your unique Christmas memories alive for decades. You will find they are both simple and satisfying.
What Can Be Some Cheap Romantic Christmas Gifts for Him?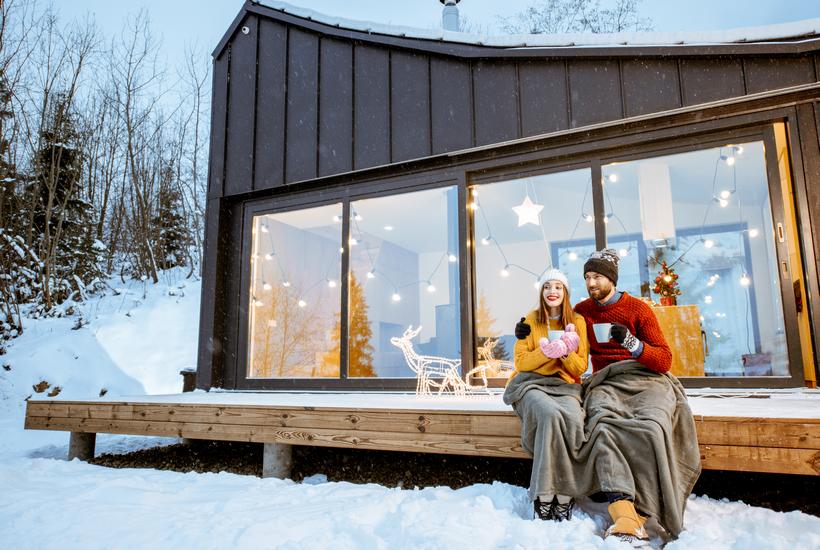 Do you have trouble buying Christmas presents for the man in your life? Don't worry, and it's a normal concern. Let us help you. You should think of Christmas gifts that are unique and literally delight the person who receives them.
Not all men are the same, but as a general rule, men are straightforward and, if they like anything, they would say so - even if they are not anticipating it as a Christmas present. Another dead giveaway, of course, is that you have to pull them away from the window of the nearest fishing tackle or car accessories store. Men like presents that help them overcome a problem: maybe a new shirt to look nice at work or a new tool for the garage or garden.

If expressly ordered, Christmas gifts for men may not have to be large or costly - and in reality, many men will be very appreciative of receiving many small Christmas presents that have been given with some consideration as to what will be suitable for them - such as for one of their hobbies or interests.

The right sort of tool for the right job is important: So if the gift you are thinking of giving your guy is costly, maybe a set of golf clubs or a new driver, then it might well be better to tell them you are going to purchase one and getting them to either come with you to pick one or give you the specs. Yeah, this does lose some of the suspense factors for your Christmas gift-giving, but the love you are expressing because your guy will usually have a favorite in mind and get what they really want will more than makeup for it.

However, for less big purchases, a little discreet research between his friends and other family members on what your boyfriend or husband's desires and hobbies can enable you to choose a present that is both fitting and within your budget.

Most girls want to find Christmas gift suggestions for a boyfriend as the holidays come close. What's most valuable when attempting to find a present is to know what the person wants or loves that they don't already have enough of. Nothing may be worse than getting a present that you don't like or won't ever use. A man will usually get a tie, a pair of socks, or a pen. However, do you ever think that he might already have more than enough of those items?

What may be a cool present for one guy may be worthless to another. That's why you have to take into account the situations and the recipient's preferences and dislikes when choosing a present. This is particularly true for your boyfriend as he is one of the most important people in your life. Yeah, there are typical presents for guys such as tools, camping or hunting gear, and sports-related items. But would your boyfriend like to fix stuff, go camping or play sports? Does he enjoy what you get him? Such are the questions you would raise while trying to find the right Christmas gift for the one you love. If you ever buy him one of those traditional presents, you can make it special by incorporating a personal touch like an inscription that will remind him of your affection.

If the person you are shopping for is into sports, you will find presents that pay tribute to his favorite players and teams. These presents include the sports newspaper memorabilia collection, signed hats, signed pictures, holiday books, and many more. You will help him relive special moments in every football match with the newspaper memorabilia collection. You can find winners, misses, and athletes in action from the early 20th century through the modern years in the book. Each of the newsprints is original and written by someone who really witnessed the incident happen. This will give the reader a better view of what occurred during the incident.

If you pick something from the activity experience gift ideas area, you will be able to find the perfect gift for a man who loves thrill and adventure. When shopping, you will be able to choose from gifts related to driving, traveling, pampering, music, and much more. Selecting one of these Christmas gift ideas will make this Christmas forever special for him. Not only will he love the day, but he will also be able to enjoy some of the wonderful things he has always dreamed of. By getting your special man a driving experience voucher, you can encourage them to drive a range of the classiest cars in the world.
What Can Be the Best Romantic Christmas Gifts for Wife?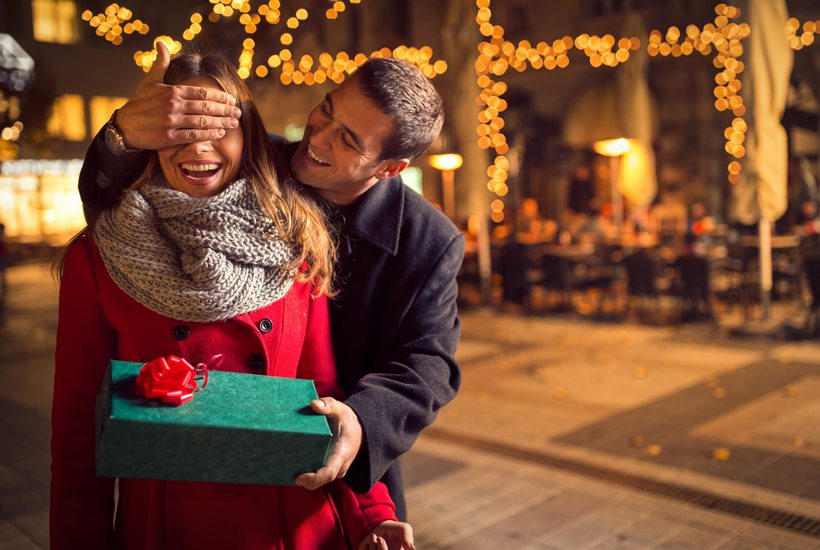 For married couples, Christmas can be a truly romantic time. Unfortunately for men, it still has the potential to be a nightmare. One thing that will always make or break this time is the gift offered to your wife. This is why it is so important to make sure your gift is a really nice one. However, we won't leave you to fend for yourself. Instead, we are listing our categories for the best Christmas gifts for your wife. This guide will help you select some great presents that can help ensure you both have a wonderful Christmas.
Cool Gift Ideas
This covers things like scented candles, DVD of the month clubs, eclectic clothing, and consumer electronics like the latest iPod touch. The key here is to find gifts that cater to "her" needs. This will better be done by checking out what kinds of items she loves using or collecting. To be safe, strive to get the present to be congruent with what she already has. This would make her feel more relaxed with the gift, helping her to love it much more.
Pampering Gifts
A second common gift concept is with pampering presents. There are holiday suggestions like spa services, gift baskets, and sweets. The goal here is to make her feel happy, and all these styles of gifts will work well in doing just that. Another gift concept that can fit well here is a holiday or a cruise; however, this would depend on your budget.
Romantic Presents
A third common group is romantic gifts. Most people have a clear understanding of what they can be, but these can include items like fine wine, 24 karat gold flowers, lingerie, love toys, and more. Here, the trick is to pair the gifts up with your girl's personality to get the best combination.
Here are 5 awesome gifting ideas that will ensure you enjoy a romantic Christmas with your wife.
Do something special for her amid the wild, noisy frenzy that accompanies the Christmas season. That does not mean you forget your folks, for they need your time and presence as well. Be nice and spend time with them, and after that, take off with your wife to somewhere special. It could be renting a log cabin in the woods for a couple of days, living in a cozy country cottage overlooking a frozen lake, or some spot that promises peace and tranquility.

Could you give her a fabulous present? Half the excitement of Christmas is expecting a wonderful gift from a loved one! And she is within her rights to expect a fabulous present that represents your feelings for her. Depending on how old your marriage is and her preferences and dislikes, pick your gift wisely. Is she a computer freak or a music fan? An iPod or a package of CDs (with lyrics) of her favorite rock band would be a wonderful gift. Or, if you want to cater to her softer side and still do so in a sweet, funny sort of way, then go for a big cuddly soft toy. Maybe a talking teddy that 'tells' her your thoughts, 'I am incomplete without you. I love you, my life.

Gift her a gourmet hamper. This can vary from enjoyable to nostalgic to pure naughty. If you are preparing for a sizzling night, fill a basket with her favorite champagne, gourmet crackers, chocolates, scented candles, bath oils, and salts. Enjoy each other's company, watch a movie, munch on the snacks and drink wine. Later, offer to give her a soothing massage followed by a nice soak and make it a night to recall.

Give her jewelry. Yes, this is a given, no matter what the circumstance. And, one that will be received well because every woman adores jewelry, especially if her man gives it to her! It is clear to see why. Jewelry is such an intimate present. The chain, bracelet, or ring selected by you will be in direct touch with her. Choose heart-shaped pendants or two halves - one for her and the other half for you. Best still, floor her with a personalized piece of jewelry, with your nostalgic note written on it for eternity.

Pamper her to death. Next to gifts of jewelry, pampering gifts rate strongly among most ladies. After all, which woman doesn't want to look beautiful and glowing for her man? Play smart and opt with well-known brands that have a reputation for tropical bath and body goods. For the best sensory experience, have both yourself booked into a spa that offers couples packages. Luxuriate in herbal oils and heavenly massages, and she'll soon be raring to take all the Christmas celebrations in her stride.
It is really not that difficult to get the right gift for your lovely wife if you know what appeals to her. And, yes, the best presents do not require you to break a bank (or break out into cold sweat). A sweet loving gesture has much more influence than the costly price tag hanging from a luxury watch when it comes to romance.
Check out related articles: