What's a Good Username for Dating Site That Attracts Singles?
When you decide to find your other half through online dating, there are several things that you have to put into consideration. One of these things is creating a catchy dating site name. You will need to be true to yourself so that you can meet the right person.
How to Choose a Username for a Dating Website That Suits You
Something as simple as your username could make a great difference when trying to find potential dates. You need to take your time when coming up with a username. Perception matters when it comes to online dating. Someone will decide to click on your profile based on your username and profile picture. With that in mind, let's take a quick look at some tips on how to pick a username for online dating.
Be Honest
When creating a username for online dating, you should try as much as possible to stick to the truth if you are in for the long haul. Imagine giving false information on your profile and later on having to explain to your date why you lied or exaggerated the facts. Choose a name that is a true reflection of your character and one that best suits your lifestyle, religion, and personality.
Personalize Your Username
You can choose a username that's different from your real name but makes sure you modify it to suit your personality. For example, you can use your location as your username for a dating website. If you are targeting singles nearby, you can use your location and combine it with something else that best describes you. If you are Russel from California, you can have your username as "CalifornianRussel," or perhaps your name is Crystal, and you are an actress. In this case, you could call yourself "ActressCrystal" or something similar.
Be Sensitive
Funny usernames for dating websites always get the attention of potential dates. When choosing a username using humor, try to be tasteful and come up with a name that doesn't offend other online users. Remember, creating a funny username will help you attract someone who also has a sense of humor.
Setting your username along the lines of religion may be insensitive to people who adhere to that religion, so you should avoid this. You do not want to be tagged as a racist because you used an offensive name for certain skin color people. While coming up with a username, try to be sensitive to other users and develop a name that shows a level of maturity and is also positive.
Be Specific
If you are young and looking for mature singles, you need to show this in your username. This is one of the best online dating username tips that you need to keep in mind. A name like "GrowYoungerWithMe" will catch the eye of older singles. If you have kids and are looking for someone who also has children, then your username can be something like "LookingForMatureRelationship." If you want someone to party with or are targeting partygoers, having a username like "PartyLife" will attract people who want to have a whale of a time.
Let personality Shine Through Your Username
Sometimes we fall for the old trap of telling people what we think we are, and it is much better if we let them decide who we are by our actions. You may think you are funny and start telling people how hilarious you are; however, in a real sense, you are not. If you do so online, you may come up with funny usernames for dating websites. And when someone finds out that your sense of humor is nonexistent, it may cost you your life partner. Allow them to decide if you are funny by having a creative username. You can use one of your favorite comic characters, such as "MickeyMouse."
Try To Be Authentic
The key to finding your partner online is by maintaining your self-worth. Knowing what you are after and having the patience to wait while you remain true to yourself is crucial to being successful in online dating. Sometimes you may think it's taking too long to land a date and decide to change your profile and put fake details. Doing this may get you that date you desire, but they will not be compatible with you. Good online dating profile names help people to find someone with similar interests. Be humble not to attract the wrong group of people searching for people to take advantage of.
Use the Right Balance of Characteristics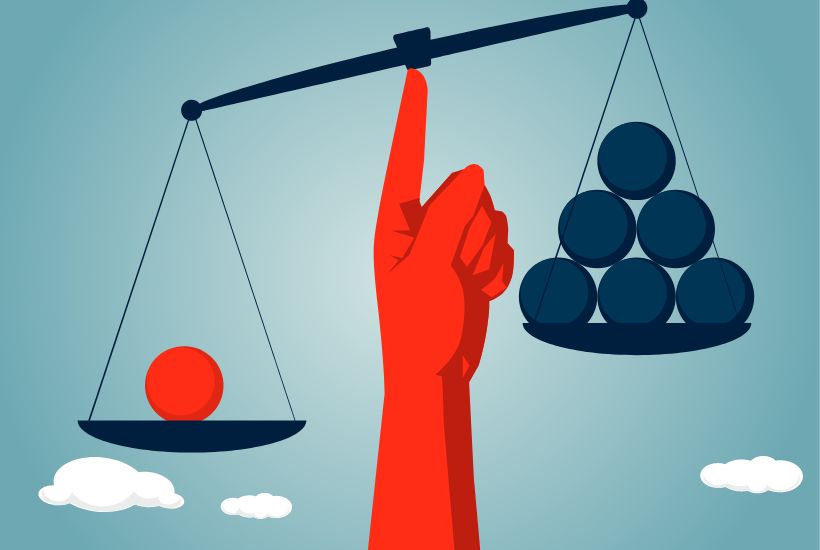 Choosing great dating profile usernames is all about using the right balance of your characteristics, like being flirty, realistic, and funny. You should know where to put a line so that you do not seem to be out of control. You may think adding something like "superhot" to your username is something catchy, but it might end up backfiring on you. Someone serious may think you are after a short fling, and this will put them off. Adding some adjectives to your username could make people see you as intelligent. In turn, this can help you attract someone serious who is looking for a long-lasting relationship.
Avoid Using Your Real Name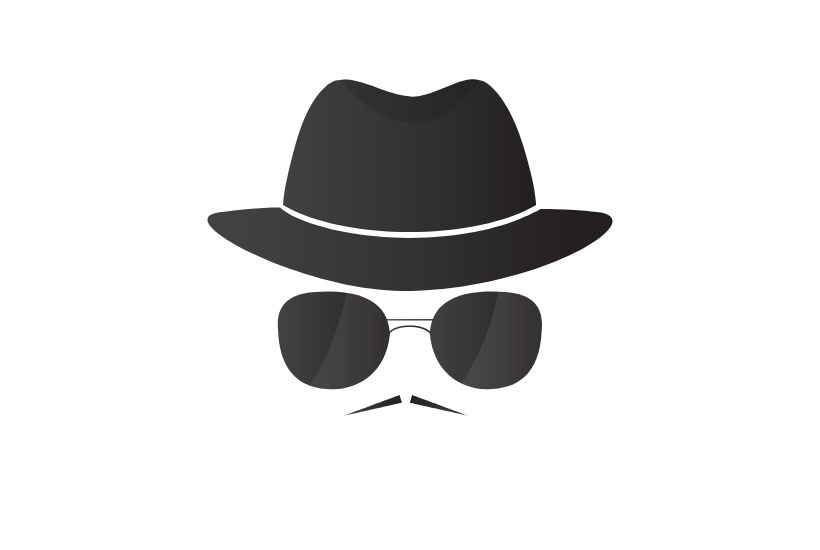 When creating a username for online dating, avoid using your real name. If the dating site you are using allows you to use other names apart from your real name, go for it. People are always concerned about their safety when dating online. That's why reputable dating platforms advise their members not to use their real names.
You should maintain a sense of anonymity while looking for a partner online to protect yourself from malicious people who could use your details in fraudulent activities. Try to use a clever dating name that will allow you to stand out, but make sure that it's easy to remember.
Be Confident
When choosing a username, use one that radiates confidence, and you will be surprised by the number of responses you will receive. There is nothing that attracts potential dates like clever dating site names that ooze confidence. These types of names show that someone knows and understands themselves. Confidence tells other users that you know what you are looking for. It also tells people that you are not there to waste their valuable time.
Make Use of Emotions
Most people look for a connection when they meet someone online for the first time. By using emotions or words that evoke certain emotions, you will be in a better position to meet your perfect mate. Cool male usernames that include anything that shows they are loving can attract women searching for a caring partner. Avoid using hair-raising usernames, as these will scare off potential dates. You don't want to drive away someone who might have been your perfect match.
Use a Catchy and Interesting Username
Catchy profile names for online dating add a level of mystery to the profile. Show some flair for creativity to intrigue your potential date. You can use a username like "getaway guy" or "LetsRideTheWind." If you are looking for something interesting, make sure the username tells something about who you are. Use a name that will make someone feel like they want to learn more about you.
Make Use of Strong Words
Using strong words when creating cool dating usernames can help to capture the imagination of many people. After the hustle of real life, most people will log in to their online dating accounts looking for someone interesting. They will be intrigued by your username when you use strong words to describe yourself. As a result, people will want to know more about you.
Be Positive
Choose a name that shows you like staying positive. People often try to avoid negative energy, especially when it comes to online dating. Use any good dating profile usernames that show you take yourself lightly and view life in general through positive glasses.
Be Mature
Your sense of humor may seem juvenile to other online users and should be left at home to use with your close friends who understand you better. For men, some jokes are better left in the locker room. You should give your username a lot of consideration as this is the first point of contact with that special someone who may be your soulmate. Good usernames for men often get many responses since potential dates believe that they are serious.
Combine Your Favorite Activities
If you're looking for clever online dating names, you can combine some of your favorite activities and come up with a sensational name that will give a sneak view of who you are. Be sure to choose a name that you'll be comfortable with. For example, if you love swimming, you can have something like "Mermaid" as your username.
Good Online Dating Profile Names That Suit Your Personality
We have put together a list of usernames examples for dating profiles.
DaGift2Girls: This is one of the dating profile name examples that show you love women.
CanCookKebabs: This is one of the cute dating names that you can use if you love cooking and want a partner who likes experimenting in the kitchen.
LifeoftheParty: If you enjoy socializing and like having a good time, then this is one of the best usernames for dating sites examples.
AlwaysFit: Do you love going to the gym to workout? If so, then this is a good dating profile username for you.
SurfSunWaves: This cool dating username is great for someone who loves snowboarding or skiing.
Love2Travel: You can use this catchy dating site name if you want to attract globetrotting partners.
SpeakFromtheHeart: Do you believe in trust, honesty, and the other things that make a perfect relationship? If your answer is yes, then you can use sweet usernames for dating sites like this one.
KeepItHip: This cool username is perfect for millennial hipsters who are looking for catchy profile names for online dating.
HopefulRomantic: This cute dating name is ideal for someone who believes in true love.
KissMeImYours: If you are all about love, you need cute dating names that show you are loving and caring. This can be a good choice.
ChocolateKisses: This is ideal for those who love fun dating site usernames.
NoDramaMom: Single mothers who are seeking a serious relationship can use this username.
YourCrazyCatWoman: This is one of those sweet usernames for dating sites that show she's looking for someone who loves cats just like her.
If you like socializing and having a whale of a time, then you can pick cool dating usernames like this one.
Love2Laugh: DearSweetie: This is one of those dating usernames for females who do not hold back when they are in love.
JustLovely: Are you looking for dating site username ideas for a female who is kind, classy, and considerate? Then this cute name is just for you.
YoungatHeart: This is one of the best usernames for dating sites, examples for people who have a lively, positive attitude towards life that's typical of a younger person.
TinyCutie: Are you petit and cute? You might want to use the cute dating name.
LetsGoOut: If you are not afraid of taking the lead when dating, then this type of date site usernames will be ideal for you.
Now that you know what's a good username for a dating site, you should be able to come with something unique and interesting. If you are not sure about your username, you can ask for your friends' opinion as they know you better and will tell you if it best describes you.
Check out related articles: