C-Date – We Review the Popular Dating Sites of 2020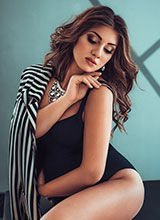 C-Date enables singles to explore their erotic fantasies with lots of excitement. If you're for high-class casual dates, the platform is quite rewarding with ecstatic erotic relationships.
Looking for a Dating Site? Read a Review of C-Date
Five facts about C-Date
Claims to have more than 25,000 users join every day
Over 36 million members worldwide
Free trial for new users
Casual dating site for singles and those in a relationship
Female users can sign up for premiums access for free
The Idea Behind C-Date
C-Date is an adult online dating website that has been designed for the sole purpose of introducing men and women based on the site's advanced matchmaking algorithm, pitting together based on interests, location and other vital information. As the website does not offer a traditional search feature, success on the website is very much down to the level of detail you are willing to put into your profile. The more information you give, the better the matches you are likely to be paired with. As soon as you sign up for an account on C-Date, you are left with little doubt as to what most of the users on the platform are looking for, with each member's sexual preferences clearly detailed on all profiles and in their listings. This is not a website you come to looking for a serious relationship or a man or woman you can see yourself settling down with - when you join C-Date, you do so to engage in casual no-strings-attached naughty fun with other like-minded members seeking the exact same thing as you. The website offers a discreet service, which is needed with C-Date also catering for members who are either already seeing or married to someone else.
The Pros of C-Date
Premium access is free for female members
Active userbase with 50,000 members online daily
What members are interested in and looking for is clearly defined
Website is easy to navigate
More female members than male
Advanced matchmaking feature
The Cons of C-Date
The only way to contact the website's moderators is via email
Free members cannot send messages
The shortest subscription option is three months
No search option
Member Structure
Just over half (52%) of members signed up to C-Date are female, increasing to 62% if you only consider those with premium accounts. Most (80%) of those signed up to the adult dating site are professionals with a career, with the most popular age range being between 25 and 34. With over 36 million registers users on C-Date, the three most popular countries are Germany, Switzerland and Brazil and, with a claimed average of 25,000 new members signing up daily, those statistics are always likely to change. C-Date's offering of free premium memberships to female users is obviously a key factor in the male-female ration swinging in favour of women, but this does mean that, unlike many other casual dating sites, heterosexual men can expect to find a decent pool of suitable matches to choose from.
Registration
C-Date does feature a simple registration process that asks you to answer several important questions relating to both yourself and exactly what you are looking to take from your online dating experience.
Functionality
Search tools
C-Date does not offer its users the ability to search for other members in the same way as other sites do, instead, the website relies on its matchmaking algorithm to present members with suitable matches. You can select your criteria based on various different aspects of what you are looking for to help the website's algorithm determine the best matches for you. As well as this, C-Date also allows you to view other members that are online for you to begin a conversation with other the website's instant messaging service.
Making contact
To make contact with another member, you must be signed up to a premium account. Users can send a message in one of two ways; either by writing a message that will appear in that user's inbox or by sending a message via C-Date's instant messaging platform. Both options are clearly detailed, making for positive user experience for even the least tech-savvy of members. C-Date premium members signed up to a 12-month subscription are also guaranteed a minimum of 30 contact proposal from other members, assuring those on the longest membership options of a certain level of success.
The App
C-Date does offer a mobile app available on both iOS and Android devices, featuring the exact same features as the desktop website.
Special Features
My Erotic Type

Users can set their erotic type by selecting five images which will determine their erotic type (which can be conventional, wild, romantic, wild or adventurous).

Photo Release

Members can select which images to show and hide to potential matches.

Contact Proposal

Based on the website's matchmaking algorithm, a contact proposal is sent to a premium member detailing a potential match's age, sex, sexual orientation, appearance, family status, geographical location and preferences.
Pricing Plans
Three-month subscription - £39.90 a month billed as a single payment of £119.70
Six-month subscription - £29.90 a month billed as a single payment of £179.40
12-month subscription £19.90 a month billed as a single payment of £238.80
Free services
Create a profile
Receive contact proposals
Receive messages
Upload photos
Define your erotic type
View profile visitors
Receive email notifications
Premium services
Read and send messages
View full profiles
View pictures
View erotic gallery in full
Save contacts
Keep contacts and messages
Add contacts to favourites
Unlimited access to messages and matches
Payment Methods
C-Date accepts payments via credit card and PayPal.
Common questions and their answers
What is C-Date?
C-Date is an adult dating website where single men and women, as well as those in a relationship, can discreetly look for casual encounters. With more than 50,000 members active on the website every day, the website presents a fantastic opportunity for users to engage with like-minded members seeking the same thing.
Who Owns C-Date?
C-Date is owned by Interdate S.A.
Is C-Date Legit?
C-Date is a legit adult dating website that offers its 36 million-plus members the opportunity to chat and meet with other like-minded members seeking casual encounters. The website's moderators review all profiles and take action where necessary to reduce the number of fake accounts that sign up for the website. The website also offers all new members a free trial of its premium service to demonstrate the capability and quality that other users of C-Date benefit from.
Is C-Date a Free Dating Site?
While you can sign up and continue to use C-Date with a free account, you will only be granted limited access which does not allow for the use of various premium features. However, all female members are invited to sign up for a premium membership for free while male members must pay for the benefit. This is to maintain a healthy female-male ratio on the website, with C-Date claiming that 52% of its members are female, thus encouraging male members to see the value in signing up for a premium account.
How Much does C-Date Cost?
C-Date offers three main subscription packages for its premium services, starting from a one-off payment of £119.70 for three months access to £238.80 for 12 months access. You can use the website with a free account, but you are severely limited in what you can do.
How to Delete C-Date Account
To permanently deactivate your profile you need to head to your settings tab found on your profile page. From here, follow the instructions on the page (you will have to ignore various attempts to revert your decision) which will eventually lead you to the option to delete your account. Do note that you should ensure that any premium subscription you have signed up to have been cancelled first.
How to Cancel C-Date Subscription
All subscriptions are set to auto-renew and, to avoid renewal costs, you should cancel your membership at least four weeks before your renewal date. You can cancel your premium membership by accessing your account settings and following the instructions. You can also contact your subscription by emailing the support team on either service@c-date.com or app@c-date.com if you have signed up via the website's mobile app.
How to Contact C-Date
While C-Date offers a comprehensive FAQ section, members can email the website's support email for any query that has not already been answered. The email address is service@c-date.com.
Summary – do we recommend C-Date?
C-Date is a good option for those that are looking for a viable and discreet casual dating platform that does not hold an interest in finding a serious relationship. Due to the website's offering of free premium access to female members, male users do benefit from signing up to a site with a healthy gender ratio. The website's design is another huge positive, featuring a modern look and feel which is carried over to C-Date's mobile app, allowing users to use the service on the go. It would be nice to see a one-month subscription offered but, even so, the three-month option is still a good introduction to C-Date's offering.
Most Popular Sites

Benaughty.com lets you get right into the fun dating experience. It encourages a naughty community of singles and couples. Its selling point is simplicity and delivering results with its search functions and communication features.

Cupid.com is one of the leading gay dating sites that successfully brings single gay men together around the globe. If you are searching to date or love a lifetime partner, this is the best platform for you.

A large chat dating site, QuickFlirt is like a speed dating service for online flirting!