Wellhello – We Review the Popular Dating Sites of 2020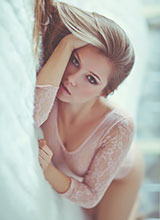 Wellhello.com is a bisexual dating site that is highly recommendable following its advanced match systems that work well for sexual compatibilities.
Looking for a Dating Site? Read a Review of wellhello.com
Five facts about Wellhello
A site for all singles and swingers to enjoy
Find casual dates or something more long term
Sign up is free and only takes a couple of minutes
Have control over how much detail is in your profile
1 dollar trial period
The Idea Behind Wellhello.com
For singles and couples of any gender, sexual orientation or those looking to fulfil any number of fantasies or fetishes, WellHello.com is there to serve. From those looking for simple one night stands to others that are looking for a wilder and crazy time where anything goes with anyone, the site is designed to deliver whatever the user is seeking.
The Pros of Wellhello
Easy 2-minute registration process
Diverse and active members
Video chat features available
$1 trial to test the site out and arrange your first hookup
Special features to enhance the experience
The Cons of Wellhello
Fake profiles created by the site intentionally
Lots of pop up ads
Some negative feedback about the site in the past
Member Structure
The main point to note about the member structure of WellHello.com is just how diverse and far reaching it is. From around the world, singles and couples of any persuasion can live out their sexual fantasies with like-minded and open-minded people that are seeking the same. While there are limited features for free members, a paid for subscription opens up video chat and a whole host of other member benefits to allow you to find someone that is seeking the same.
Registration
The 2-step registration process takes just a couple of minutes. Choose4 your gender to begin and then pick a user name that is not already taken and create your password. Couples can also sign up together rather than signing up as singles. You can immediately upgrade to a paid for membership and create your profile at a later date when it is more suitable and you have more time.
Functionality
Search tools
For many singles or couples, one of the most important criteria is location. Whether that be someone that is right on your doorstep for ease or someone further afield for discretion, choose who you want to meet from viewing their location. While you can search for and view matches with a free membership, to unlock videos and further functionality, you will require and upgraded membership.
Making contact
Line many free sites, you can read your messages but you can't reply, nor can you initiate a conversation until you are a paid member of the site. This can be an issue if you are serious about meeting someone. If you only read and don't reply, they may think that you are being ignorant. To access unlimited messaging and send flirts to members that you want to show have captured your attention, you will need to upgrade.
The App
There is no iOS or android app version of WellHello.com but there is a mobile adapted website. This means that if you visit the web address on your mobile phone or tablet, you will see a version of the site that is purposely designed to show up and allow you to use it without pinching and squeezing the screen. This allows you to date on the move. If you are in a new location, on holiday, working away or out of town, you are able to arrange a hookup wherever you are and whatever you are doing.
Special Features
There are a few special features that make this site a little different from its competitors. One of these is private galleries. You have to be invited by a member to specifically view these photos. You can also take the WellHello.com survey which involves answering 20 sex related options for which you will be rewarded for. Also take advantage of the full membership trail for $1.
Pricing Plans
Premium membership
You have two options with a premium membership. One is a month's membership at $29.95 alternatively you can sign up for 12 months with a one off upfront payment of $119.88 or $9.99 per month.
Free services
Registration and creation of profile
Looking for members and browsing the site
Searching for and viewing matches
Uploading photos
Liking photos
Reading messages
Fee-based services
Unlimited messaging
Upload private galleries and view by invitation
Chat with members
Send flirts to members you like
View member videos and enjoy video chat
See who has viewed your profile
Payment methods
Payment can be made by credit card or direct debit.
Common questions and their answers
What is WellHello.com
WellHello.com is all about having fun of the sexual variety. Whether it's a casual adventurous hookup with swingers, a gay or lesbian encounter, meeting someone with specific fetishes or finding someone for something more serious, you can find what you are looking for.
Who owns WellHello.com?
The site is owned by Smooch Brands Ltd who are registered in Cyprus. This is clearly advertised along with contact details to be able to get hold of them.
Is WellHello.com legit?
WellHello.com is legitimate and tested by many members. While there is some controversy around their Love Hostesses, or fake bots, the site does deliver against its claims and is a legitimate site with many active members.
Is WellHello.com a free dating site?
You can use the site for free however this does come with restrictions and if you want to enjoy the full benefits you can either try it for $1 for a limited period or you can choose to subscribe to a paid membership which will unlock all of the benefits of the site and allow you to get the most out of your experience.
How much does WellHello.com cost?
WellHello.com is $29.99 for a one month membership. If you choose to subscribe from the start for 12 months you will be charged a one-off fee of $119.88 which works out $9.99 per month. Be sure to cancel your subscription before auto-renewal though if you no longer want it.
How to delete WellHello.com account?
Your profile will remain active, even if you are not using the site however if you wish to delete it, you can create a ticket to ask the support team to remove your profile. Be aware that any subscriptions will need to be cancelled separately.
How to cancel WellHello.com subscription?
Subscriptions are paid for in advance so once you have paid for a month or the full 12-month period, then you will have that long left on your paid for services. To cancel the subscription and to ensure that it doesn't auto-renew, create a ticket or contact customer support.
How to contact WellHello.com
By following the 'contact us' link at the foot of the site, you can find a list of FAQs with answers as well as a tab to submit a contact form.
Summary – do we recommend Wellhello.com?
There are lots of sites that claim to be able to find you love or that you can use solely to find casual fun and nothing else. The beauty of this site is that it caters for both. You can arrange a naughty hookup with singles or couples of any gender or persuasion or you can meet someone that you can enjoy a more serious encounter with. With so many open0-minded, liberated people using the site, all looking for fun and fantasy, you need to be aware of exactly what it is that you want. The site is easy to use on the move and you can enjoy using the special features to enhance your experience. Be careful of the fake profiles and bots and be careful not to waste your time on these.
Most Popular Sites

Benaughty.com lets you get right into the fun dating experience. It encourages a naughty community of singles and couples. Its selling point is simplicity and delivering results with its search functions and communication features.

Cupid.com is one of the leading gay dating sites that successfully brings single gay men together around the globe. If you are searching to date or love a lifetime partner, this is the best platform for you.

A large chat dating site, QuickFlirt is like a speed dating service for online flirting!