TheAdultHub – We Review the Popular Dating Sites of 2020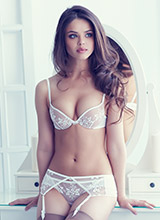 Theadulthub.com has the most detailed profiles with great search function and communication tools. Members enjoy to send friendship invites, comment or review profiles and also like pictures.
Looking for a Dating Site? Read a Review of TheAdultHub.com
Five facts about TheAdultHub
Site for swingers to arrange hookups in their local area
Features a lot of erotic content, blogs and articles
Review members of the site and read reviews
30 days free if not satisfied after 30 first days
Profiles display a verification badge and trust level
The Idea Behind TheAdultHub.com
TheAdultHub is a dating site specifically for adult swingers that are looking for casual, adult sex and the fulfilment of their wants and desires. The theme of the site is very much focused on adult sex and features lots of erotic content. Unlike other swinger sites, you get the chance to review fellow members and to read reviews about them. While it is free to register and use the site, there are a number of features that are locked and require an upgraded membership to unlock them. The site is used by couples, singles and those that are just looking for some casual adult fun with lots of blogs and erotic content to keep you entertained.
The Pros of TheAdultHub
Special features that you won't find on other dating sites
Review other members and read reviews
Filter out the timewasters with verification badges
Choose to see safe content or explicit
Diverse, active membership
Broad array of sexual preferences
The Cons of TheAdultHub
No social media sign up to make the process quicker
Quite expensive in comparison to others
No mobile app
Member Structure
There are many different types of members using TheAdultHub from all sorts of backgrounds. Members are from have a range of fantasies with a variety of sexual preferences. For example, you can choose to sign up as single male, female, couples, cross-dressers, transsexuals or transvestites. One of the more unique features of the site is the Guestbook where you can leave and read reviews about other members from first-hand experience.
Registration
There is no option to sign up using Facebook or other social media platforms however there is a straightforward 5-step registration process. Members must be 18 or over due to the nature of the adult content of the site and there is a strict email verification process which requires everyone to enter a 4-digit pin code to verify. When completing registration, you will be asked for gender, preferred gender match, DOB, email, password. Once this stage is complete then you are asked for more detail before you can move on to your full profile.
Functionality
Search tools
How you use the site to search will depend on what you are looking for. Everyone is required to enter their gender and gender preferences when signing up to the site so you can find singles, couples, cross-dressers etc. but you can be more specific. Maybe you want to meet people that are into group hookups or perhaps you want to meet those that are seeking someone to enjoy BDSM with. Then there are the obvious filters such as location, age and any other specifics that are important when looking for your ideal date.
Making contact
Essentially, the level of contact that you have access to will depend on your membership. There are two types – the Classic and VIP. Chatrooms can only be joined by VIPs and classic members won't be able to contact VIP members. Unlimited messaging is only available to VIP members.
The App
Unfortunately, for those who like to download an app and receive regular notifications, there is no such thing with AdultHub.com either on android or iOS. The site is however well optimized for mobile phones and other devices that you can use on the move to enjoy your dating experience.
Special Features
TheAdultHub.com has some great special features that make it stand out from other swinger sites. For a start, the fact that profiles are marked as verified and trusted means that you can filter out those that are likely to be timewasters. There is also the Hot or Not feature and Guestbook where you can leave reviews or read reviews about other members that are using the site. Site polls also allows you to participate and answer specific questions.
Pricing Plans
VIP membership
1 month - $35.96
3 months - $28.48 per month
12 months $17.24 per month
If you pay for one month and after 30 days are not satisfied, you will be given another 30 days free.
Free services
Registration and profile creation
Uploading photos
Searching the site
Matching service
Access to site polls and Hot or Not
Blogs and articles
Forums
Writing member reviews
Fee-based services
Unlimited messaging access
Chatrooms
Top photos and top videos
Appear at top of search results
Payment methods
Credit card, Pay-Safe card and mobile phone or ways to pay for membership.
Common questions and their answers
What is TheAdultHub?
TheAdultHub is a dating site for swingers and those that have a specific need that they want to fulfil. It is very much an adult dating site full of erotic content and those that are seeking couples, singles and people with specific tastes or fantasies.
Who owns TheAdultHub?
TheAdultHub.com is operated by HubPeople Ltd which was launched in 2005 and their head office is based in the Isle of Man. They offer a number of software solutions of casual and adult dating platforms.
Is TheAdultHub legit?
TheAdultHub is a legitimate company with lots of information to back this up online. Their pricing and policies are visible to all and they offer a strict verification process to ensure that no one fake or under age uses the site.
Is TheAdultHub a free dating site?
It is free to join TheAdultHub.com but to unlock all of the features of the site and get the most out of the experience you are required to purchase a VIP membership which can be done either in monthly blocks or more.
How much does TheAdultHub cost?
A VIP membership of TheAdultHub costs $35.96 for one month. This monthly cost can be reduced by committing to a greater period of time such as 3 or 12 months. Subscriptions are paid up front by credit card, PaySafe or mobile phone.
How to delete TheAdultHub account?
To delete your account, you need to go to your settings and select to delete your profile. Be careful to ensure that you cancel any subscriptions that may auto-renew once you have deleted your profile.
How to cancel TheAdultHub subscription?
All you need to do to cancel your subscription is go to your profile settings and then follow the steps. If you are cancelling a 12-month subscription after a month, you will have already paid for the full 12 months. It may be wise to cancel it anyway to ensure that it doesn't auto-renew before you forget to do it.
How to contact theAdulthub.com
It is simple to contact theAdulthub by visiting the following page https://www.theadulthub.com/content/contactus/ where you will find options to either mail or email them your query or enquiry. Their support team are contactable 24/7.
Summary – do we recommend TheAdultHub.com?
TheAdultHub is an online community strictly for those that are 18 or over that is designed to be a safe and trusted environment for people to find what they want from their sexual experiences. Couples looking for other couples, singles looking to have their fantasies fulfilled and those that are looking for someone who shares their fetishes can get to know one another in this online community and have some fun and excitement. With lots of erotic content, blogs and articles as well as chat rooms and forums, it is a discreet way to find exactly what you are looking for. While the site is quite expensive for a monthly membership, they do offer the possibility of another month free if you are not satisfied therefore there is some assurance that you will get what you are looking for.
Most Popular Sites

Benaughty.com lets you get right into the fun dating experience. It encourages a naughty community of singles and couples. Its selling point is simplicity and delivering results with its search functions and communication features.

Cupid.com is one of the leading gay dating sites that successfully brings single gay men together around the globe. If you are searching to date or love a lifetime partner, this is the best platform for you.

A large chat dating site, QuickFlirt is like a speed dating service for online flirting!