Skout – We Review the Popular Dating Sites of 2020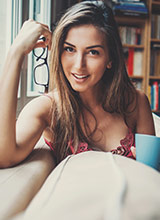 Skout is a friendship dating site for users from age 13 upwards to meet new people and share their interests.
Looking for a Dating Site? Read a Review of skout.com
Five facts about Skout
The majority of the app features are free to use
The dating app focuses on a sense of community
People come to the app for all kinds of relationships
The app supports gay and lesbian dating
Signup available through other social media platforms
The Idea Behind Skout.com
Skout is another one of the apps that has a social feature to it alongside the dating features. As such, it's a unique approach to dating that many people are taking in the present day. With so much buzz around this app, it's important to think about how does Skout works? We're going to examine this app and take a look at the Skout experience, so you know what to expect. This dating app is designed to support a whole variety of different dating modes. For example, you can count on using this app for all different genders and sexual orientations. You just tell the app what you want, and you'll find dates that fit your needs. Moreover, the app provides people with many options, from finding friends to having hookups.
The Pros of Skout
Every dating app has some elements that it does well and some other things that are going to require some work. Based on what we have found here, these are the pros and cons of becoming a member of this dating service.
Members can find friends and lovers
People of all sexual orientations can find a partner
The app is useful for all kinds of dates like hookups and serious long-term dates
Low costs are prominent on the web app
The Cons of Skout
The app contains ads on the free version
The atmosphere is more social-oriented than romantic
Member Structure
According to the information from the app, there are several million members that use Skout. On the higher end of the spectrum, supposedly, 10 million different people are using the service. The app is noteworthy for its members' geography. While some apps will only operate in a handful of countries, this one has a presence in over 100 countries. The vast majority of the members of this app are from the United States, but it's possible to find people from every corner of the world.
Registration
The first step to registering for this particular app involves downloading it from either the Apple App Store or download the version for Android. Once you have the type that works best for your device, you may begin the registration process for Skout.
You may import some of your data and pictures through Facebook, Google, or directly from your phone. Otherwise, you will be asked to fill out your name, birth date, what you are seeking, and what you are in terms of personal gender.
You will fill out your profile on the app after the registration. You don't have to put up a picture, but it is recommended for people to do it. Your profile information is pretty basic on the app, but there are some neat features.
Functionality
Search tools
The first of the search tools that Skout uses on the app is through basic searching. You can browse the profiles of anyone on the app that is from the same country or general area as you. In that sense, the app limits you to make sure you speak the same language and such, but it also ensures that dating is a possibility within a smaller area.
If you and another person use the "Interested?" feature, you will place a mark on their profile, and if they put one on yours, there will be a match made. It's very similar to other apps out there, but it works well. It's not as direct as some of the other apps in expressing whether or not you think someone is attractive or what kind of relationship you desire.
There is another very interesting search feature that is called "Shake to Chat," and that allows you to shake your phone and then have a match appear. The two of you can hit it off and talk and see where the conversation leads you. While it's nothing new to have geographic dating on an app, this particular shaking element is certainly among the more interesting possibilities on the net today.
Making contact
When the time comes to make contact, you have several options. For starters, Skout will give you the chance to have a private chat on the app. That is by far the most common way of reaching out to people. For a modified version of this outcome, you have an option to make contact with people from another country.
Skout Travel allows you to change your location to another country for up to 24 hours. At that time, you can contact people from that country to make friends, chat, and let things develop romantically. Unfortunately, the app doesn't support voice or video at this time.
Pricing Plans
Per month: $9.99 for premium

Credits

500 Credits: $4.99
1000 Credits: $7.99
2500 Credits: $16.99

The credits on this app are used to operate some of the features and dating games such as Backstage, where you lock a photo, charge credits, and earn ratings.
Free services
You can develop your account and profile
Comment on profile pictures of others
Complete access to messaging
Search for new partners
Paid services
The ads are no longer on the app
Your chats are always shuffled to the top of the inbox
Directly see people that favorited you
The app accepts the following payment methods:
Credit card
iPhone payments
PayPal
Common questions and their answers
What is Skout?
Skout is an online dating app that allows people to find partners in a friendly dating environment. While this app does have a little bit of confusion as to whether it is for dating or if it is going to help partners for dates, it's still worthwhile.
Who owns Skout?
Niklas Lindstrom and Christian Wiklund are the founders of Skout. It is important to note that another dating subsidiary called MeetMe has taken ownership of the app since 2014.
Is Skout legit?
Yes, Skout is a legit app. While some people are trying to use the app so they can meet partners for friendship rather than dates, the core of the app is getting a community together in which people can interact in a way they choose. There are always a couple of bad apples on every dating service, and this one is no different. However, most people are thrilled by their experience on the app. Still, other options provide people with the opportunity to take a more direct approach to dates.
Summary – do we recommend Skout.com?
Skout is an interesting online dating app that has not gotten as much attention as some of the others out there today. Although there are a lot of people online, the fact remains that the strength of this app stems from the variety of different features that are available on the app. The ability to set your location from one part of the world to another is downright unique and interesting. While the overall effectiveness of suddenly plopping your dating profile into China, for example, is unknown, the fact is that there are a number of benefits on the app. It is certainly one of the cheapest options for finding dates since the app offers you the ability to date people and message them without high costs. That being said, the paid version is definitely worth getting if it's within your budget because it reduces ads and lets you get a better position for finding partners than others.
Most Popular Sites

Hornycontacts.coms is open to straight, gay, lesbian and bisexual singles to find and date other like-minded individuals for casual hookups, love and even lasting connections. With good search functions and interactive features, the platform is just full of fun.

Igetnaughty.com site is open for the singles and couples looking for bisexual relationships or any other types of connections that can quench their varied fetishes. It is known for being the most liberal dating site resource as it satisfies the needs of its members.

Naughtydate.com is a dating site where you can hang out, flirt and mingle with like-minded hot singles, whether gays or other sexual orientation. With a huge membership base, the website is just a hotbed for casual hookups and flirty encounters.