Read a Review for People Interested in Dating on Heated Affairs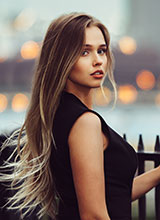 An affair dating site, HeatedAffairs, matches people looking for discrete sex hookups, as well as providing professional webcam models for paid viewing.
Four Facts about Heated Affair
Most members are over 25
There is a long personality questionnaire that can be filled in, which helps Heated Affair members to suss each other out
All genders and sexualities are welcomed
The focus is on finding like-minded people for flings rather than attracting a long-term partner
About Heated Affair
HeatedAffair.com is a site that brings together married and coupled up people who are searching for 'a little extra.' There is no judgement, and no explanations are needed.
The Pros of Heated Affair
It's a big site with lots of active members
There are lots of ways to communicate with other members from standard instant messaging and 'Likes' to conversing in the chat room and commenting on each other's blogs
The detail that can be put into a personal profile is vast
The site is simple and easy to use
There is a lot to see and do on HeatedAffairs.com
The Cons of Heated Affair
The app is only available on IOS
To fully appreciate and enjoy all that HeatedAffairs.com has to offer, you will need to sign up for full membership
Many extra services, such as adult movies, require extra subscriptions and 'credits'
Most members are men
There is the potential for bots, fake accounts, and scammers, so be careful
The site can look cluttered as there is so much going on
Member Structure
Geography
Your location is a vital part of 'dating' on this site. Having a secret affair needs planning, and many members will choose to meet up away from the town or city they live in.
Heated Affairs make it easy to change your location so that should you be travelling for business or pleasure - it's possible to get in touch with like-minded people.
Activity
We found that there is a lot to do on the site, and this makes it worth paying for full membership. Here are a few of the activities that members can get involved in:
Messaging
Chat Rooms
Blogging
'Likes'
Taking the Myers Briggs based personality test
Build a 'Friend Network'
Watching adult movies and live webcams
Gender
From registration, it is clear that HeatedAffairs.com is open to all gendered and non-gendered people. It is a very inclusive site, though do be aware that most members are heterosexual men.
Registration
The registration process will take about 10 minutes to do and require you to fill in five separate forms.
Here's the info that is needed:
Sexual preferences
Relationship status
Personality traits
Appearance
Location
Birthdate
A 'personal statement' style Bio
Once the process has been completed, a verification email with code needs replying to. This level of detail should help to ensure that all profiles are legitimate.
Logging in
A strong password is needed to log in. Because of the secrecy needed on this site, we would recommend that users should always log out. 'Change password' and 'Forgotten password' facilities are easy to access.
Creating a profile
All the information required in registration allows searches and matching to be effective without completing a profile.
However, there are quizzes available, and many members find them useful. Checking out what another member has said about themselves will help decide if they are the one for you.
Purity test – how experienced are you in the bedroom
Kinks – what's your sexual quirk
Myers Briggs style personality 'typing'
Essay-style questions that let you talk about your hopes and dreams
Photos
Remember that photos can't be explicit. You can upload both photos and videos to your profile. Pick a smiling head shot, a full-length photo, and some action shots of you enjoying your hobbies.
Functionality
Search tools
Advanced search options are only available to Gold Membership site users. It is this that will find the most compatible matches for you.
The basic search will show you people in your area, age range, and of the sex you're attracted to.
Searching by profile/username
Add your favorite people, those who you will want to chat with again, to your 'Hot List.' This will make them easy to find on the site.
Searching by city
Location is important when looking for a date, so this search parameter is easily adjustable. Most people who are planning to be unfaithful will prefer to meet up somewhere other than in their home city. You can also change your location when you're travelling to meet new and exciting people.
Making contact
How to send a message
If you're a Gold Member, then there are lots of ways to send messages on HeatedAffairs.com:
Instant messaging (the safest way to say 'Hello' to new people and free for standard members)
Direct messages
The 'Hotlist' – never lose touch with someone you like
The 'Icebreaker' – send out cheeky messages to lots of people at the same time
'Flirt' – a wordless 'Hello' to gauge interest
Blog forums
Group chats - for people in a certain town or with the same interests
Chat rooms
First message tips
Don't give out any personal info until you trust them
Use IM rather than text or email
Be friendly, flirty, and honest
The matching system
There is no initial 'matching' service, as you would find on most dating sites.
Your site feed will reveal who HeatedAffairs.com believes you are compatible with.
App
Availability
The Heated Affair app is only available from The App Store for IOS devices.
Features
The app has the same features as the desktop site, it just makes the site more convenient and private to use.
Design
We thought the app was a lot cleaner and easier to use than the desktop site. Photos are clearer, and the screen looks less cluttered.
Pricing Plans
Gold Membership
1 Month:39.95 USD / Month - 39.95 USD
3 Months:26.95 USD / Month - 80.85 USD
12 Months:19.95 USD / Month - 239.40 USD
Standard Contact
1 Month:19.95 USD / Month - 19.95 USD
3 Months:11.95 USD / Month - 35.85 USD
12 Months:8.95 USD / Month - 107.40 USD
Free services
Upload photos and videos
Alter your search parameters
Create and personalize a detailed profile
Add 200 hundred people to your 'Hotlist'
Chat using 'Instant Messenger'
Watch 'Live' shows from sexy models
Get involved with the blogs, forums, and chat rooms
Stream your own live show
Fee-based services
Access to adult videos and webcams
Send virtual gifts
See full member profiles
Access to full size and full-length videos
Use advanced search
Unlimited people on your Hotlist
Use the direct messaging service
Send Friend Requests
Send Flirts
Read and watch in the 'Sex Academy' to learn new moves
Payment Methods
Direct debit and credit cards are the main forms of payment.
Gold membership – access to all the dating features
Points – can be used to send virtual gifts
Credits – use them to access webcams and adult movies
Common questions and their answers
What is HeatedAffair.com?
A site that provides a safe, private space for people looking to have an affair.
Who owns HeatedAffair.com?
The site is part of a large group that owns lots of other dating sites.
Is HeatedAffair.com legit?
Yes, it's a legitimate site with lots of active members.
Is HeatedAffair.com a free dating site?
Standard membership and downloading the app are both free.
How much does HeatedAffair.com cost?
Gold membership is $39,95 per month, and extra credits and subscriptions start from $3. It is quite expensive but good value.
How to delete an HeatedAffair.com account?
Go to your account settings or contact the customer service team.
How to cancel an HeatedAffair.com subscription?
Go to your account settings, access the subscription section, and cancel your auto-renewal.
How to contact HeatedAffair.com?
The 'Contact Us' section of the site will allow you to send the customer service team an email through the feedback form.
Summary
Yes. It's a large and active site with lots going on. The subscription services can add up to a hefty monthly price tag, but if it is your main source of sexy fun, then it could be worth it
Most Popular Sites

Male gay dating site BuddyGays is best for men looking for gay friends or relationships.

Cupid.com is one of the leading gay dating sites that successfully brings single gay men together around the globe. If you are searching to date or love a lifetime partner, this is the best platform for you.

The sister site of BuddyGays, GaysGoDating, is a fun and quirky gay dating site for men.