Hi5 – We Review the Popular Dating Sites of 2020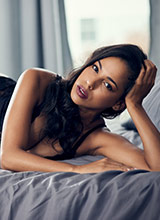 One of the original social networking sites, Hi5 is best for African-American dating since the demographic in the US falls heavily into this category.
Looking for a Dating Site? Read a Review of hi5.com
Five facts about Hi5
A combination of social networking and dating app
Relationship statuses and relationship types online are varied
The app has millions of viewers around the world
The app is free with the exception of a few paid elements
There are multiple ways to meet people such as the chatroom
The Idea Behind Hi5
Although the Hi5 app and associated app have been around for some time, there are still many people that don't know about it. This review is going to examine how does Hi5 works, along with several other questions about the app.
Basically, this app is a combined social media, gaming, and dating platform. While that can be confusing to some, this Hi5 dating app review will conclusively demonstrate that the social media and dating facets are incredibly similar to everyday dating services that exist today. Whether it's the roulette-style of finding dates or chatrooms, there is nothing about this app that is too complex for people to grasp.
The Pros of Hi5
As with any dating app, Hi5 has some benefits and drawbacks that you should consider before signing up for it. Here are some of the things that were found in the course of examining the app.
Roulette matching along with several other options
Several parts of the app are completely free
The app has a chatroom
The app has millions of users across the globe
The Cons of Hi5
People use the apps for many reasons; you might find someone that is gorgeous but not on the app for dating
Limited dating functionality on the app compared with dedicated apps.
Member Structure
There are numerous elements of the membership structure to identify, starting with the number of active users of the app. According to the latest information, there are an estimated 50 million people that have a profile on this app. With almost a million unique and active users that are on the app throughout a given month.
While this might sound like a high number of users, they are coming from all around the world and might not even speak your particular language. However, when considering the origin of the members, one could see that this app is beneficial to them. For example, the majority of the users on this app are from the United States, with other countries in South America and Asia making up the largest secondary users on the web app.
Registration
Signing up on the app first requires that you find the version that is compatible with your particular device. Presently, the app is capable of being downloaded onto the Android and iPhone devices along with their associated tablets. As long as they are running an up to date version of the operating system, devices from both areas can be used.
Some of the most notable app features include searching for partners, developing a profile, and working on uploading pictures directly from your camera to the app. Members can quickly and easily change their dating profile look just by following the prompts on the screen.
After the app is installed on the mobile device, the user has the chance to begin developing their profile almost immediately. You have to provide information such as your name, email, zip code, ethnicity, birthday, and sexual identification when you sign up. Then you can populate your profile with more information later on.
Once you are working on your profile, you can add pictures, tag yourself in videos, and make friends on the app. This is perhaps the most exciting thing- you can start as friends on the app and then develop your relationship towards something more romantic and serious as time goes on.
Functionality
Search tools
The functions of the app are the most significant thing that one must understand to be successful at finding matches. There are a few different ways that you can find partners on this app. For one thing, you can use the app's chatroom function to meet interesting people that are looking for a free and secure chat. These are moderated chats in the sense that you shouldn't try to take over the chat room and dominate it as a single-party conversation.
One other way to meet singles on this app is by using the filters. These allow you to browse for people according to some desirable features that they might hold for you, such as their location. That way, you can find local dates that are easy to chat with online and then meet in person.
Making contact
A great means to meet people on this dating service is through the roulette dating system that is called "Meet Me." Here, you will see potential dates on the app, and then you'll have the option to contact them or just pass them by. It's a feature that is pretty familiar to most people that have used dating apps in the last five years or so.
We have looked at how to make contact on this app, but you should consider the way that this app is used by members. For one thing, this app is a great social app that is considered a hookup app by many people. As such, you can count on this app to be used as a way to find local, discreet individuals that are looking to have a one-time encounter or to set up something long-term. While some people do spend time on the app for real relationships, it would appear that more people tend to reach out to one another for the hookup dates.
Pricing Plans
One of the best things about this dating app is that it is mostly free for users. That means you can count on many of the basics being available for nothing, and some of the cost-bearing things cost just a little bit. Here is what you need to know.
Pricing for the dating portion of the app:
1 month: $9.99
3 months: $20.97
6 months: $ 29.94
Free services
Registering your profile
Making your account
Building friendships and adding friends
Searching for members
Paid services
You can view the people that have saved you as liked
First served for support on the app
Read receipts
Look at the people viewing your profile
The payment methods
Common questions and their answers
Who owns Hi5?
The owner of the app is known as If(we), which is owned by The Meet Group. This is a social media company that operates in the United States.
How to cancel Hi5 Subscription?
You can log into your account settings on the app. From there, you go to Cancel Account. Then, you follow the prompts, and your account with them will be closed.
How to delete the Hi5 account?
Your account is deleted off the app when you close it. However, it's recommended that you delete the information from your app before you close your account.
Summary – do we recommend Hi5.com?
All in all, the Hi5 app is a pretty exciting way for people to meet singles in their area for a variety of dates. While it seems the majority of the content is focused on bringing people together for a hookup, there is also room for making friends and building relationships. One thing that the app does very well is to act as a completely free place to meet people and added paid features to improve the experience. That way, it doesn't feel like they are trying just to take your money. There are many users on the app. That much is for sure, but there is not a good way to gauge how many people are interested in what type of relationships. With all that in mind, this app is worth looking into for most people.
Most Popular Sites

Hornycontacts.coms is open to straight, gay, lesbian and bisexual singles to find and date other like-minded individuals for casual hookups, love and even lasting connections. With good search functions and interactive features, the platform is just full of fun.

Igetnaughty.com site is open for the singles and couples looking for bisexual relationships or any other types of connections that can quench their varied fetishes. It is known for being the most liberal dating site resource as it satisfies the needs of its members.

Naughtydate.com is a dating site where you can hang out, flirt and mingle with like-minded hot singles, whether gays or other sexual orientation. With a huge membership base, the website is just a hotbed for casual hookups and flirty encounters.