Casual Dating for Modern Love – Review for Lovoo.com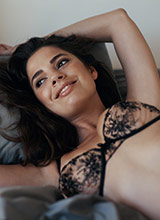 With the option of hosting live streams, Lovoo is a social dating site and network popular with the age groups 18-34.
Five Facts about Lovoo.com
Social app and dating network
Live stream video functions are free for all users
70 million worldwide users, mainly in Europe
Opportunities to earn Lovoo credits and cash
Networking features for friendships and relationships
About Lovoo.com
In our Lovoo.com dating app review, we found that Lovoo is much more than a pure dating app – although it does that pretty well! The app is also used for networking, social interactions, and following interesting users through their live stream video content. If you're hoping to find out how Lovoo.com works, you can try it out yourself since it is free to register, and the majority of users have a free subscription so there isn't any pressure here to upgrade or many key features that you will miss out on without a premium upgrade. The Lovoo.com experience is great, with a refreshing interface resembling the most popular social media platforms, and additional features called Lovoo Live and Radar available on the app that you won't find on the desktop version. Users can earn Lovoo credits to spend on the site and redeem for features or can earn cash through hosting live streams, so the platform attracts a lot of fresh, new content generated by users, which is free to view for everybody. If you like the sound of hosting your own live stream, it is also free to do so!
The Pros of Lovoo.com
The app is easy to navigate and use
Free registration covers most features
A highly active and engaged membership base
Discover feature to run a random search
High levels of security so very few fake profiles (if any!)
The Cons of Lovoo.com
Free membership only includes up to one icebreaker message per day
The search functions available are fairly basic
Profiles don't contain a huge amount of information
Member Structure
Lovoo.com members are mainly based in Europe and North America. The majority of users live in Germany, France, Italy, and the states. Most members consider themselves young professionals, and the average age is between 18 and 35 years old, so they tend towards younger people. You'll find activity levels on Lovoo to be high, mainly because lots of users treat it as a social networking app where you can meet friends, make new contacts, and form connections as well as finding love, casual relationships, and romance! The app has a heavy male concentration, with around 75% of users being men, however with a 70 million strong user base, don't let those figures put you off as there are a huge number of opportunities here to meet new people.
Registration
Lovoo.com is a modern app, and as you would expect is available on both Android and iPhone. There is also a desktop version, although it offers limited functions in comparison to the app. The extra app features, particularly Lovoo Live, make it really popular with a bright and intuitive app design, which is easy to use and doesn't take any time to navigate around. The app is free to download, and installation is available through the Google Play Store or iTunes Store, and creating your profile, and member login only takes a few minutes. An SMS verification is required, and new users need to fill in some simple profile questions to get started, but profiles on Lovoo tend to be quite basic, so there aren't too many details required. Every user will need to upload a good quality profile photo and provide an email address and password to create their member login. You can browse the site without having finished creating your dating profile, although it won't be very visible to other users until you have filled in all the details.
Functions
Search tools
Learning how to search on Lovoo.com is simple, with basic search tools that are easy to use but disappointingly vague. You can search by gender, age, and location but not anything more detailed, so the search mobile is somewhat limited. Members can send hearts to Lovoo members for free, although you don't get to see details about who has visited your profile unless you have a paid subscription.
Making contact
Lovoo makes it very easy to find first message tips! Every free user has one 'icebreaker' message per day that you can use to introduce yourself to somebody new. Paying subscribers can send an unlimited number of messages. Whilst the Discover search function is a little simple, for the more adventurous, the Play feature is a lot of fun! This is a roulette-style matching system, whereby you click the heart for suggestions you like or the X button to pass. Throughout all the matching and messaging options, Lovoo maintains a focus on security and privacy, so blocking offensive users or reporting members to admin is fast and easy – the report button is clearly visible on every page.
Pricing Plans
Lovoo offers premium subscriptions as well as credits:
A 1-month subscription costs from $11.99/month
3-month subscriptions cost from $19.99
A 12-month subscription costs from $49.99
Free services
Free services:
Downloading the app and creating a profile
Watching and hosting live video streams
Sending hearts, likes and one icebreaker message per day
Using simple search functions
Fee-based services:
Removal of ads
Unlimited icebreaker messages
View who liked you and viewed your profile
Incognito functions
Payment methods:
Lovoo accepts payments via credit card, PayPal, or through your mobile phone payment provider.
Common questions and their answers
What is Lovoo.com?
Lovoo is a modern dating app, with a desktop version also available. It is one of the larger dating communities with 70 million users worldwide and has a focus on security and privacy, so it is a very safe app to use – you'll find far less fake accounts on this app than on most mainstream dating apps. The app is free to download and to use, although to access advanced features and functions, you would need to consider upgrading to a premium subscription or purchasing Lovoo credits.
Is Lovoo.com legit?
Lovoo.com was acquired in 2017 by The Meet Group, who also own some other well-known dating platforms – the site upholds robust terms of use for its members, as well as privacy policies and makes it very easy for members to report inappropriate or unwelcome behavior, with a prominent report button available throughout the app. The verification process on sign up is also strict and makes it very difficult for any fake accounts to join the platform. Any reported accounts that turn out to be fake are permanently deleted.
How to contact Lovoo.com?
You can get in touch with Lovoo customer support through their contact form, although there is a comprehensive FAQs section which answers most questions you might have to ask, including technical information, guidance about how to close your account or cancel your subscription, and support with declaring income earned from live stream videos.
Summary
Lovoo.com is growing in membership, and the use of live video streams taps into the engagement of younger audiences who are used to visual media on social media platforms, so it isn't hard to see why! There are plenty of dating opportunities in such a wide pool of people, spread across several countries, although it is a shame that profile information is so vague and that the search functions are a little basic for an otherwise advanced app. Lovoo seems worth a shot; there isn't any requirement to upgrade to a paid subscription, and whilst you might need to wait a while to find love with the one icebreaker message per day, you're sure to be entertained all the time you spend on the app!
Most Popular Sites

Seekmeetdate.com welcomes members from all walks of life as long as they are 18 years and above. The chart rooms offer real-time conversations without the hassle of message filter.

Sign up on upforit.com is free and very quick. It's not mandatory to finish your profile there and then. For just one dollar, the site offers a 3-day premium membership to new users.

Benaughty.com lets you get right into the fun dating experience. It encourages a naughty community of singles and couples. Its selling point is simplicity and delivering results with its search functions and communication features.