Hookup Dating Apps – New Review for MeetMe.com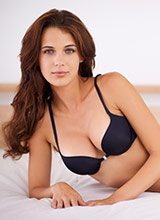 As a combined social networking platform and hookup dating site, MeetMe is open to all users and includes multimedia streams and feeds.
Five Facts about MeetMe.com
Social dating app with a large user base
Members can join from age 13
Credit and cash rewards for active users
Free messaging throughout the site
The fast and easy registration process
About MeetMe.com
Working out how MeetMe.com works is very simple, with an interface resembling the old Facebook layout, which most users will be familiar with. Our MeetMe.com, dating app reviews, looks at the pros and cons of this, and the lower than the normal age limit, and how having younger users on a dating app impacts the MeetMe.com experience for users looking for a hookup or to meet single people. The app has a free messaging function that every user can access, which makes it highly attractive without the subscription costs or limitations that many dating apps place on their messaging functions. MeetMe.com also offers a range of functions outside of those you would expect to find on your typical dating app, including discussion threads and streams, all of which are available either through the mobile app or on a desktop version.
The Pros of MeetMe.com
The easy and fast registration process
Diverse membership so something for everyone!
Featured matches are immediately available after registering
Chatroom functions
Filtered search features available
The Cons of MeetMe.com
Without any verification processes, the site is vulnerable to spammers and fake accounts
Users can join from age 13
Photos you upload are publically visible
Member Structure
MeetMe.com isn't a small site, with membership at around 100 million users around the world! Around 7 million of those are from the UK, with other members tending to originate from countries including the US, Canada, and Australia. The site is not gender or sexual preference specific, so it is open to both men and women, with the demographic split at around 60% men and 40% women. Members tend to be fairly active, with 300,000 active users per week, although a word of caution – MeetMe.com follows the same limitations as a social media platform, and therefore allows members to join from age 13 and without any verification requirements at sign up. This does increase the likelihood that you might find yourself interacting with minors, that younger people might be exposed to inappropriate content, or that you find the instant messaging function being abused by spam accounts.
Registration
MeetMe.com is available for free on both iOS and Android through the iTunes Store and Google Play Store. There is also a desktop version, although this is quite outdated in comparison to the app. The app features include chat rooms and streams, a little similar to Reddit or Facebook, so you'll see a lot of activity which isn't necessarily dating! The app design is easy to use, and installation is fast with a member login only taking a couple of minutes to create. Once you have a mobile login, there are no limitations on the use of the app, or on how many messages you send. To register, you will need to create a profile and fill in a brief form with a few details about yourself. Once you have finished creating your dating profile, you will be able to access your user dashboard immediately without waiting for any verification processes to complete and can add details such as your profile photo, and profile questions.
Functionality
Search tools
Working out how to search on MeetMe.com doesn't need much instruction; you can filter your search by basic statistics such as age, location, and sexual preference, so it isn't the most advanced search feature. There are options to restrict the search results to only those members who are actively online, or make your profile and photos restricted to only be visible to your friends, in much the same was as you can on social media. Messaging functions are free for all users, and the chatrooms are also an interesting feature to take a look at.
Making contact
MeetMe.com has some great first message tips – if you're stuck for an icebreaker or can't find a way to introduce yourself and start chatting, you can opt to send someone a MeetMe 'question'. These are pre-set, so you just choose which question to send, and then wait to see whether they decide to answer! There isn't a matching system as such, although you can access more advanced search functions if you wish by upgrading to a paid subscription service.
Pricing Plans
You can either buy credits on MeetMe to access advanced features or upgrade to a paid subscription. This costs:
$10.99 for 1 month
$9.00 per month for 3-months
$5.83 per month for 6-months

Free services

Registering and creating your profile
Using the search functions
Chat and messaging functions
Using the live stream service

Fee-based services:

Removing ads
More advanced search filters
Anonymous browsing
See who has viewed your profile and photos
Priority messaging

Payment methods:

MeetMe.com accepts payments via credit card, PayPal, or via your mobile phone payment provider, e.g., Wallet or Google Pay.

Questions & Answers

How to delete a MeetMe.com account?

Closing an account is quite simple, although if you have an auto-renewing subscription, make sure that it is also canceled to be sure you won't continue to be billed! Subscriptions should be canceled through your payment provider or the app, depending on which payment method you selected. To delete your account, simply login to the app, and select the 'Me' button at the top of the home page. In the Settings page, you will find an Account Settings option, which offers the option to choose 'Delete Account.' Once you have done so, you will be asked to reenter your login information and password to confirm that you wish to delete your account.

How to contact MeetMe.com?

Getting in touch with customer support is surprisingly easy! They offer a full list of contact details in their FAQs section. To report any offensive behavior, you can click on the 'Report Abuse' button on the top right-hand side of the MeetMe website. This function is also in the top right-hand corner on the iPhone app, and on an Android device is found in the Menu button. To contact customer support directly, you can email them at support@meetme.com or write to their mailing address at 100 Union Square Drive, New Hope, PA 18938. Interestingly, there is also a separate email contact address for law enforcement at lawenforcement@meetmet.com.

How much does MeetMe.com cost?

The app itself and registration are free of charge, and with many core functions such as messaging included in a free subscription, many members don't ever feel the need to upgrade. However, you can choose to either purchase credits at the cost of $0.01-0.02 per credit depending on the quantity, or upgrade to a premium subscription for a duration of one, three, or six months

Summary

MeetMe.com can't be discounted when choosing a dating app, since the membership is so vast, and there is access to most of the essential services through a free account. Having an unlimited messaging service for all users is certainly attractive! However, be cautious about the volume of fake accounts and underage users – they are permitted to use the site, so there is a higher risk than with a service offering strict verification policies that you will receive unwanted, and sometimes downright inappropriate messages from fake or underage users. The app works as a hybrid social media platform and dating app, so you'll find a lot of content including chatrooms and discussion threads that you can choose to contribute to or just read, and more advanced search functions with a paid subscription offer a better way of finding users who match with your preferences and would warrant a private chat! There are plenty of members looking for hookups, romance, and dating, as well as those simply interacting with their friends and looking to make new friends, and with such a large international membership base, there is sure to be someone for everyone! We like the advanced features, such as the Secret Admirer game, and Questions to help you break the ice, so take a little bit of time to look around the app and check out all the available functions!
Most Popular Sites

Hornycontacts.coms is open to straight, gay, lesbian and bisexual singles to find and date other like-minded individuals for casual hookups, love and even lasting connections. With good search functions and interactive features, the platform is just full of fun.

Igetnaughty.com site is open for the singles and couples looking for bisexual relationships or any other types of connections that can quench their varied fetishes. It is known for being the most liberal dating site resource as it satisfies the needs of its members.

Naughtydate.com is a dating site where you can hang out, flirt and mingle with like-minded hot singles, whether gays or other sexual orientation. With a huge membership base, the website is just a hotbed for casual hookups and flirty encounters.